D'you know 'THAT' moment when you see something out of the corner of your eye and you then proceed to spit your coffee all over?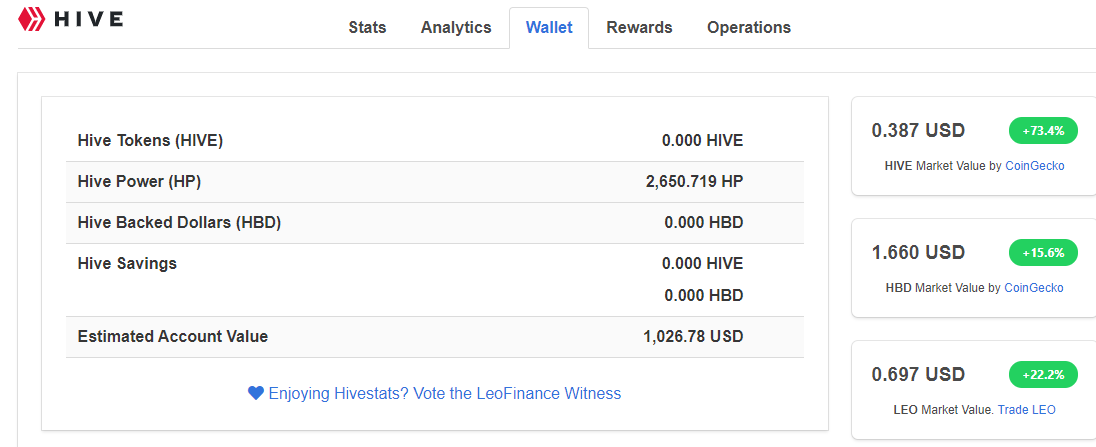 YUP!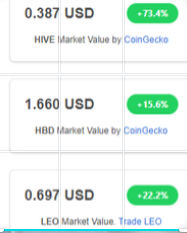 I did see it higher than this but was grasping for my mouse and I gotta be honest, I felt a tinge of excitement and could not steady my hand, because in my minds eye, I saw the new price and imagined that percentage gain in a day again and again...
I just happened to glance up at my screen at the right moment and a vision of a far brighter future for Hive, for crypto and for us all came in to view.
Now I know we must all temper ourselves and not cheer the highs or lament the lows too much.
But how can we possibly help thinking about how we would feel if we saw 50%, 60%, 70%, 80% gains in a day over the next few years? I don't know about you but I freely admit to being 'only human.'
I think many of us have seen spikes like this before, (since the heady days of $3 norm) waited for the impending selloff, saw exactly what we expected to see.
There's another way to look at this though. If we accept that this is the shiny, bright, more optimistic future we expect, then perhaps we should be happy!
Let's call it a redistribution of wealth... Maybe assets is a better term.
If those who do not believe strongly enough in the resilience of the community, those who do not expect sheer brilliance from some of the dev's and idea men and women around, have you saw the huge strides that LEO has made???
Let them sell, right?
If those who do not believe in the very revolution we shall come to see with every last fibre of their being, If they cannot see the way things are going to transpire when all human information and records are stored on blockchains, let them sell...
If they cannot see that Decentralisation is not merely a great idea but abso-bloody-essential when facing a clear and present existential threat to our future, let them sell...
If they cannot look at the actions of Elon and realise that, at the very least, he has created an awesome hedge against inflation and at the most... Well, I dunno about you, but even I dare not let my mind wander and believe that far ahead?
Although it is tempting...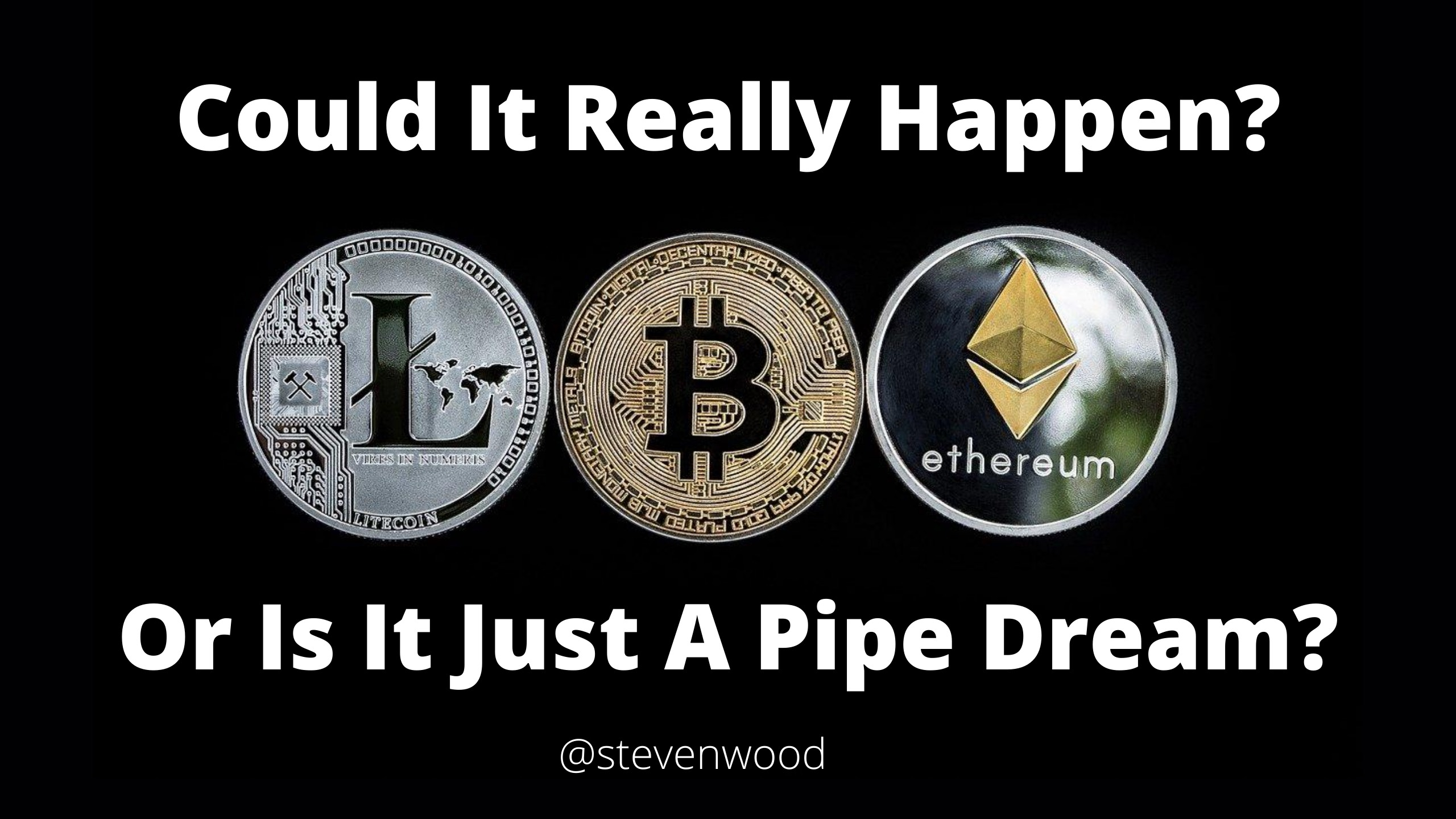 Then I am afraid they had better sell...
I am sure there will be many highs and lows along the way, we all know and LOVE the volatility of crypto, admittedly 'some times more than others' in fact I would go as far as to say that by the time this post is done, that kind of volatility will have caused a violent swing again...
Like I say, I am not particularly concerned at the highs or the lows of today and tomorrow but at the consolidation of what we have here, then the next phase of expansion.
The opportunity I see ahead is that of the redistribution of assets I mentioned...
From the hands of those who do not believe enough to the hands of those who have a steely determination and a crystal clarity to continue the curve in one direction.
Those who will determine EXACTLY what they can do to aid this move toward a far more stable and utilitarian asset, community backed by an ever developing space worthy of them both.
I should say in summing up that we all know people among us who MUST cash in their crypto in order to survive. Obviously these are not the people I am referencing in this post.
Unfortunately though, for those people too, the end result is the same.
My advice to anyone wo is struggling is to look as hard as they possibly can at alternatives to keep the wolf from the door and try and hodl as much crypto as they can easily manage, because the thought of those lost gains at some future date may be simply too much to bare.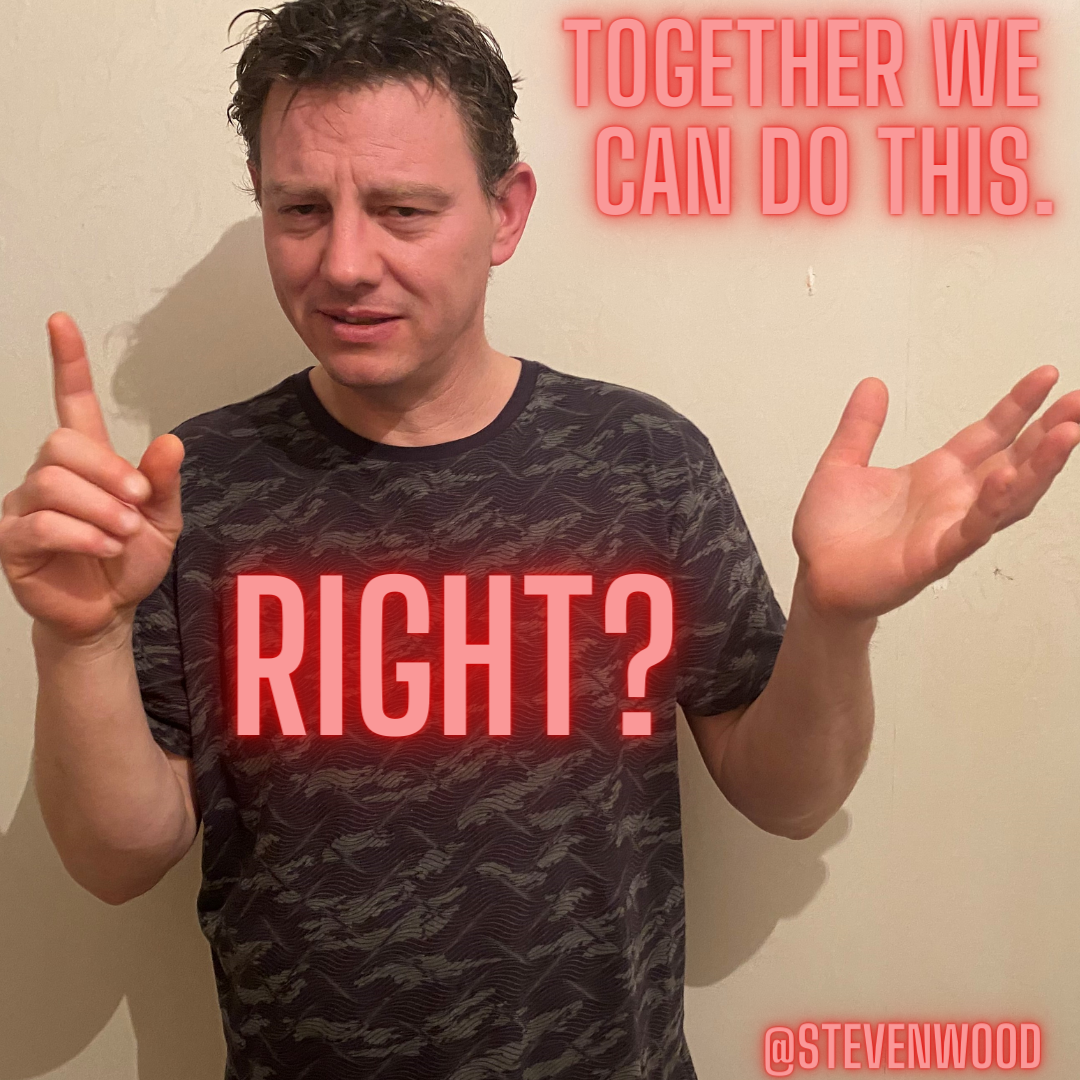 I genuinely hope that you and yours are well and about to embark on your greatest ever spell of the journey we call life. May health, wealth, happiness and all of the very best life has to offer be abundant for you and may 2021 prove to be a breakout year for you in all that you would wish for yourselves. Most of all I hope you are surrounded at all turns by love, joy, friendship and happiness.
Thank YOU for taking the time to read my post and if you're one of those amazing people who like to hit the comments section... Then I doubly thank YOU!
Either way I want you to know that you are appreciated!
Keep taking the time to connect with each-other both here and in the so-called real world and try and look after each-other, because as you already know...


I am a proud member of the recently formed #TeamUK I love the global community immensely, but it is nice to have a home-team banner to add to my posts. The banner was made by the inimitable RoastMaster General himself @c0ff33a If you are an active UK member and would like to be added to the teamUK community on Discord, just let me know 😎
Posted Using LeoFinance Beta