Today I am writing about something that I feel incredibly strongly about.
It's one of those topics on which I have had a complete 180 degree turnaround on and I am unashamed to say I believe I was totally and utterly wrong...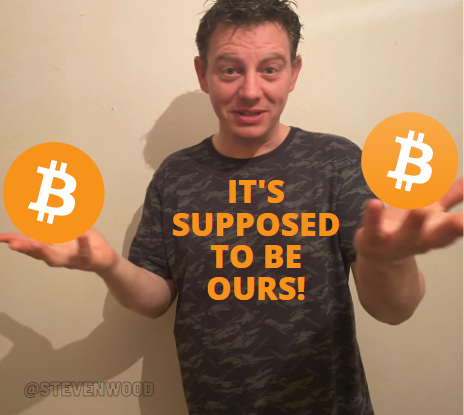 For all the right reasons.
For the longest time I have been a great advocate of bringing utility to our crypto holdings and in many ways that is obviously still the correct aim. However I always believed that the greatest utility of all is for Bitcoin to be used as a currency as opposed to simply a store of value.
I believe that BTC is 'now' different to almost all of the alts that are out there for some pretty significant reasons that are being massively ramped up of late.
So let's back up to where I started for a moment. I used to dream of the day we could spend our crypto in local coffee-shops, rather than just the multi-national chain stores which have stamped out diversity in their particular niche.
I always thought ordering my pizza with crypto was a very, very cool idea. Again though I would have hoped this would have been at a wide variety of stores and not just those enormous behemoths we all know by name instantly.
Buying a car, booking a holiday, heck! Who knows, even a home one day using your crypto seemed like the way we needed to go in order to bring the biggest use case of all to the crypto-space and in many ways that is still 'kinda' the goal...
This would be the evolution that allows us the opportunity to step away from crumbling, increasingly irrelevant, archaic financial institutions and economic systems that we have absolutely no faith in whatsoever. This could be potentially massive and undeniably revolutionary for global trade, as the saying goes:
Frictionless payment without borders
But NOT for BTC!

Massive multi-national corporations, individual names we despise (or should do if we are true advocates of decentralisation) are buying up BTC at greater rates than those being created each day. Anybody with even the most basic understanding of the law of 'supply and demand' can see that this can only have one end result.
In around a decade almost all of the BTC that will EVER be created will already have flowed through the markets and in to the hands of the people who will for the most part, be holding on to them to watch this unique store of value increase due to ever increasing scarcity and deflationary nature.
Did you get that? Just TEN years from now BTC mining will be 99% DONE!
Only then will we fully begin to understand how much BTC has been frozen in time, never to enter the supply chain. Estimates vary massively (3.5 - 5 million BTC) of just how much of it was lost due to lost keys, discarded computers, people who decided it would never be worth anything and let it go or the great leveller of us all death.
Actually regarding that last point, I should issue my periodic warning. We all understand the old adage:
Not your keys, not your coins!
We intrinsically understand and feel that warning at our very core, so we try and be as careful where we keep our holdings, where we store our keys and are extremely diligent when we purchase, move or store our crypto. The part many people miss is that if your nearest and dearest do not know how to access your crypto, it may be as good as lost.
Keep a detailed account of your holdings and methods to access them to simplify the process for those you love.
Despite the numbers I stated a few moments ago, there is a recurring figure of 20% of all BTC lost and gone forever. The point I was aiming at is that this will have a profound effect on scarcity and thus, future price/value.
So do you really want to be spending your holdings on coffee and pizza, when the inevitability of where this is heading is apparent?
But here is my REAL reason I don't ever want to be in a position of using my BTC to trade with large companies like Visa, Mastercard, Tesla, Amazon, PayPal and many, many more frantically trying to make this a reality:
I do now want any more BTC to end up in the hands of those who already screwed us over with monopolies, played the financial systems and stacked the deck against the 'little guy'.
After all, what do we envision BTC to be?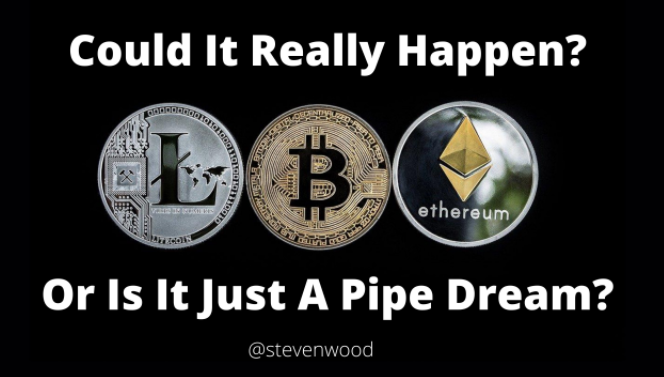 I have always believed it was a 2 finger salute to the elites, the banksters and the establishment that has 'kept us in our place' for the longest time. Don't misunderstand me, I am the guy who launched the Self Improvement Community I often write about the fact we can all aspire to more than we currently are, we can all develop the skills to launch a business, become an investor or accumulate a vast fortune if we develop a plan, have unwavering belief and follow through on what we know we should.
This, however doesn't take away from the fact that I acknowledge the dice are loaded, the tables are rigged and the house always wins, traditionally. We all know the system is not designed to make it easy to win, who among us believes the financial system is fair and designed for the working classes to prosper?
For the longest time, arguably throughout all of civilisation right up to this point, we have been considered the pariahs, the plebs, the useless worker drones here only to add utility to those who stand on our neck as we traverse through life.
So to get back on point, can you imagine all of the elite organisations who wish to start accepting our beloved crypto, doing it in order to make our life easier, better or wanting us to feel more empowered?
Can you imagine them happily watching the old systems being dismantled by 'we the people?' Do you imagine for one second they will sit idly by and let us take control by stepping away from their corrupt economic systems?
The biggest mistake we could ever make in my estimation is to place our Bitcoin in to their wallets in exchange for goods and services and re-create the whole system that screwed us over in the first place. What I mean when I say this is that when the crypto gets in to fewer and fewer hands as it ebbs ever upward, we lose whatever power we once held over the old system.
We just create another clutch of elitist oligarchies around the planet and diminish the hold on this new decentralised Utopia we believed could come to be.
This view may be unpopular, but I always tell MY truth with honesty.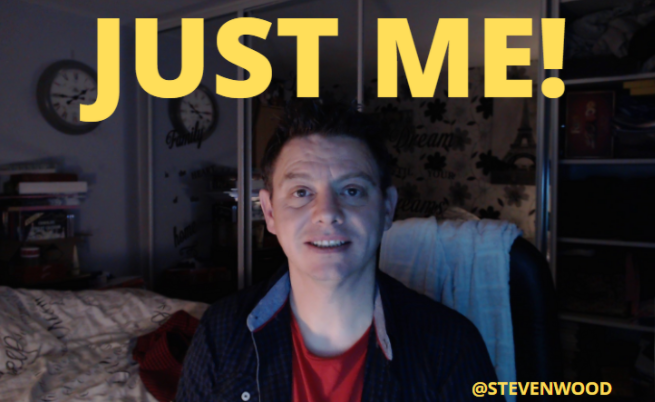 Some of the wealthiest people around the globe are already creating exclusive contracts with miners from every corner of the planet, they agree to buy up whatever can be produced whilst adding clauses that state the miner can not supply to anybody else or face litigation due to breach of contract.
This means that you stand an ever diminishing chance of any new BTC ending up in your hands, this new kind of middleman has emerged, just like all of those other erroneous middle-men we are oh-so familiar with in the centralised and increasingly irrelevant world.
My suggestion is to always use an exchange when you need to liquidate your holdings. Obviously, many of the entities I have discussed will be buying up resources too, but at-least you are giving the other Cryptophiles a shot at buying as opposed to using it to make purchases and handing it directly to those I am increasingly viewing as 'the enemy'.
Many of you will disagree with my view I am sure as we have conditioned ourselves and each other to view the day we could use BTC to make simple, frictionless payments as the ultimate use-case, day 1, if you will. I am sure you see my concerns though and conversely, I am also certain many of you will agree.
Those who frequent this space and blockchains in general will be all too familiar with an expression that may well be we are lacking on this point... Concensus!
Thank YOU for taking the time to read my post and if you're one of those amazing people who like to hit the comments section... Then I doubly thank YOU!
Either way I want you to know that you are appreciated!
Keep taking the time to connect with each-other both here and in the 'so-called' real world and try and look after each-other, because as you already know...


I am an incredibly proud member of #TeamUK I love the global community immensely, but it is nice to have a home-team banner to add to my posts. The banner was made by the inimitable RoastMaster General himself @c0ff33a If you are an active UK member and would like to be added to the teamUK community on Discord, just let me know 😎
Posted Using LeoFinance Beta