If you have ever spoken to a financial planner for more than 5 minutes regarding your fiscal picture, there's one phrase I bet you've heard.
If you have applied for a mortgage (as I recently have), dealt with a pension specialist or looked in to any kind of specialist investment you have likely heard one of two variations of it too...
1. Do you have an emergency fund?
2. How much is your emergency fund?
This is also written about extensively in books on the topic of wealth, investing or getting out of debt.
Do we really need an emergency fund?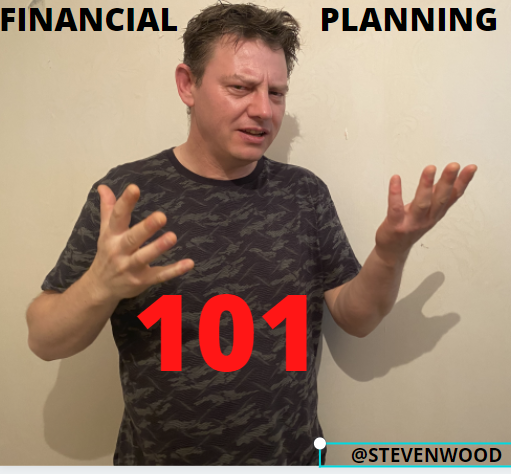 Well as the name implies if you knew whether you needed it or not, the word 'emergency' would probably not be included in the name of the fund, right? How many of us plan an emergency in our diary for the 24th of October next year, the definition of an emergency is:
A serious, unexpected, and often dangerous situation requiring immediate action. (Thank YOU Oxford English Dictionary, you never disappoint!)
Even if you have not been in the position of having discussed this with a financial professional, I'm certain you can imagine how that conversation would likely go.
An emergency fund is often used as a metric for deciding on the fiscal responsibility of one trying to obtain credit such a mortgage or large loan for a car, home improvements and such, especially if they have little credit history to draw on to exhibit this.
The obvious reason this is important is that if the loan is granted then the debtor loses his job or suffers a period of ill health, the size of the emergency fund will determine the length of time he is in a position to continue to meet his obligations whilst not being paid a wage or on a reduced wage.
In the event of an emergency fund being evaluated when it comes to making an investment or opening up a limited access bank account or ISA/IRA this is to assess whether the funds that are essentially being locked away or that may incur large penalties for being accessed will cause any financial hardship if the person taking out the financial product has a fall in income or again, loses their income.
Lenders and financial product brokers or salespeople can be found legally liable for that hardship if they do not assess the potential customer for affordability. It is much less about them being ethical, moral and responsible lenders who care, and more about them staying on the right side of financial regulatory legislation and thus avoiding litigation at some point down the line if you end up living on a park bench with a battered umbrella and some newspapers as your sole possessions.
Since the 2008 crash, preceded by the 'credit crunch' as it was euphemistically called, such checks and balances are routinely carried out in a way that they were routinely ignored during the boom-times, meaning that at the first sign of trouble, millions were sailing too close to the wind.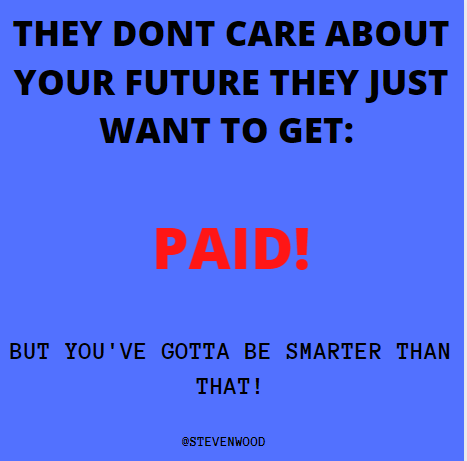 Financial planners and tax and retirement specialists similarly place so much emphasis on the emergency fund because if they offer a tailored plan that causes financial jeopardy to you several years after following their recommendations, they can not do what most of us here would do when discussing financial planning and say:
This information is for illustrative and entertainment purposes only and should not be considered financial advice.
Because uhm... It is precisely financial advice and they do not wish to receive a good spanking from the financial ombudsman or other regulator.
All of the reasons outlined so far for saving up an emergency fund would appear valid. They all sound like a sensible precaution to shield us somewhat if the catastrophic or at the very least, the unexpected happens.
However my personal favourite reason in favour of having an emergency fund can be summed up in one word, I shall tell you what is in just a moment, but first, there is one more consideration that the professionals just don't seem able to agree on...
The precise length of time your emergency fund should provide a buffer against the unexpected for...
Many suggest 3 months. Others decry that this is simply not enough and 3 to 6 months is way more prudent. Yet others suggest, and at-least some of the books I have read on the topic, that you really need to insure your financial future for 1 year.
Maybe they are right but by the time you save up an entire years salary, the need you had to apply for credit has likely passed, your car may have finally given up the ghost or the favourable interest rates that existed when you planned to take outa mortgage to buy your home, may well have skyrocketed.
On this point there is some hope though. An emergency fund is not designed to be an entire year's worth of salary. The aim is to meet your essential obligations during a period of upheaval. Think food, clothing, medical, energy, rent, fuel and essential local/work travel.
Your emergency fund does not take in to account, luxuries, leisure, treats, eating out and vacations.
So what is your magic number? Take a little time to work it out if you want to enjoy a fiscally responsible future. It shouldn't take you long to work out your weekly expense and multiply it by 52 weeks and then choose how long you would like to be secured against emergency for.
I'm sure you can see the great benefit of doing this, the peace of mind you are securing for yourself and your family, if you have one. After all none of us has a crystal ball.
However this plan is always sold to us from a position of fear and some might say, dread.
How many financial product commercials have you noticed using phrases like the following?
Leave something behind for your loved ones if something should happen to you.
Peace of mind for you and your family if the worst should happen.
Don't let the unthinkable happen to you. Be prepared.
I choose an altogether different way of viewing the benefit of an emergency fund and I swear I won't forewarn of or even imply your untimely demise!
I hinted a few moments ago at being able to sum this all up in a more empowering way in just one word. I reckon it will give you far more incentive to prepare your fund and you may even find it an exciting proposition too.
So what is that one word I hear you cry? Ah that's simple Dear Reader
CHOICES...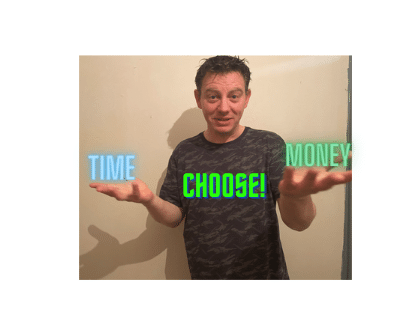 Knowing that you have exactly the right amount of money tucked away to provide for you for many, many rainy days to come does offer many choices about what you can and cannot do on an ongoing basis.
Imagine an amazing business opportunity comes along and you are unsure as to whether you can jump in with both feet.
Imagine that you have been looking for assets to pad out your balance sheet with passive income and exactly the right one comes along at a great price.
Interest rates plummet to all time lows and that money in your savings and investment account is barely working for you, in fact it's starting to look like it may have gone on strike! You could take out a mortgage on a rental property and maximise the gains from the tiny interest rate.
You stumble across the perfect crypto ICO or a traditional investment IPO and you are eager to jump in.
Any of the above opportunities could leave you in a tight spot financially but if your emergency fund is in place, you have the ultimate peace of mind that you can keep a roof above your head and food in your stomach whilst meeting all of your outgoings for a defined period of time.
Who knows, you may never experience an actual emergency, we all have bumps in the road at times but with proper financial management of your budget and assets these may be little more than a wrinkle in your future.
Many treat their financial lives as something that will just 'pan out' I would urge you to be different. I would urge you to be one of those rare individuals that actively 'manages' your finances. Whether you have a little or lot that needs to be managed today is not important, what is, is that if you engage in being active within your financial life and checking the numbers that matter and making the small course corrections that are essential at times, you stand a great chance of being independently wealthy one day.
Isn't that worth a little extra effort and study of a few basic financial principles?
Thank YOU for taking the time to read my post and if you're one of those amazing people who like to hit the comments section... Then I doubly thank YOU!
Either way I want you to know that you are appreciated!
Keep taking the time to connect with each-other both here and in the 'so-called' real world and try and look after each-other, because as you already know...


I am a proud member of the recently formed #TeamUK I love the global community immensely, but it is nice to have a home-team banner to add to my posts. The banner was made by the inimitable RoastMaster General himself @c0ff33a If you are an active UK member and would like to be added to the teamUK community on Discord, just let me know 😎
Posted Using LeoFinance Beta