Today saw the final resolution of a couple of the kinks in the road that have kept me away from the blockchain and many other things I enjoy of late...
So I knew it was now or never, if I wanted to get a post out I knew I had to hitch up to my PC and just start typing... I knew that time at the end of this hectic day was gonna be sparse so I began to type frantically before heading to bed in anticipation of 12 hours of drudgery at work tomorrow.
I'm afraid I won't make anywhere near the length of post I usually manage but with hindsight maybe that's a cool, unanticipated blessing for you Dear Reader...
This is a little more than a check in, catchup kind of post as I have felt the loss of the presence of many of my blockchain friends keenly of late. Friends in general are a little thin on the ground these days, even if we were not in full lockdown number two, I would not have had the time to socialise or even a quick catchup, such has been the suffocating pressure of life recently...
2020 has been such a challenging year for many in so many ways, and despite having little over 40 days till the end of the year I don't think it's finished with us yet!!!
2020 the year that just keeps on giving!!!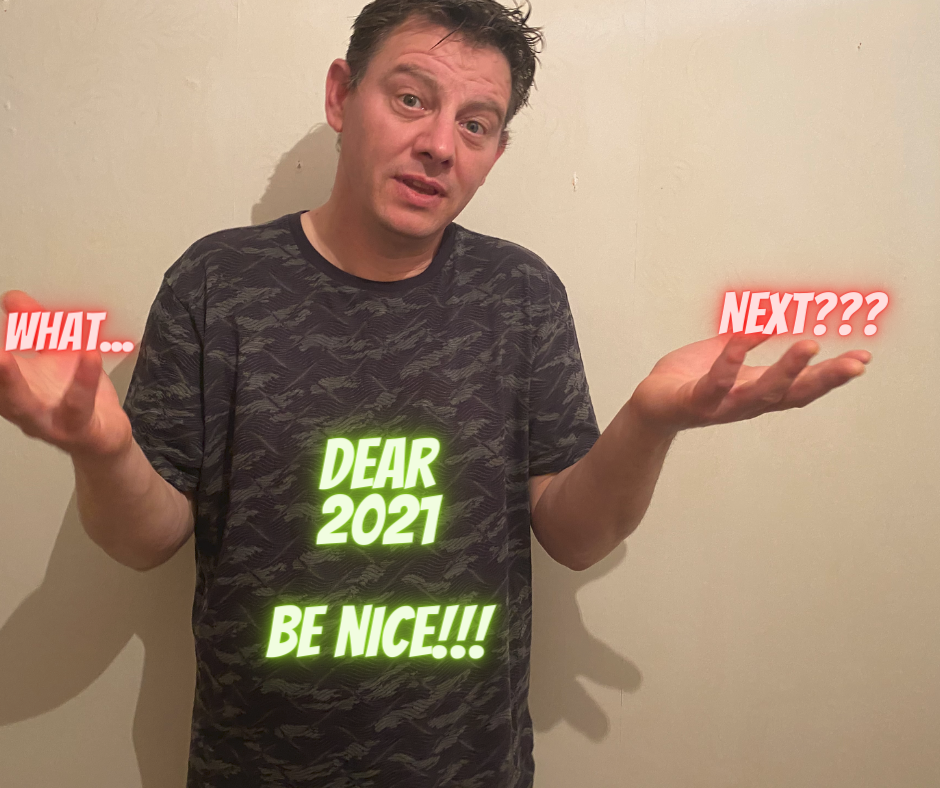 I have always tried to put as much of a positive spin on this year as I could but I gotta tell ya,the last 3 months or so have seen me running on empty, drowning beneath a multitude of problems in literally every area of life possible and almost struggling to breathe at times.
I don't think I am ready to carry out an in-depth analysis of what has transpired in the latter half of 2020 here right now, but when I say every area of life has been affected, I use no measure of exaggeration...
I would like to take a moment to thank YOU GUYS, the citizens of Blockchainia, I have made so many great friends here over the last (almost) 3 years, some of whom I would call friends NOT online friends or blockchain friends 'just friends' yet others write words that have helped me through tough times and don't even realise it.
I hope that this post does not mark another false start for me, as writing my thoughts on the page has proven to be incredibly cathartic, enjoyable and provoking throughout this time and in spells of life such as the one I find myself immersed in right now, I miss it greatly and the clarity that is often provided by ordering my musings on the page.
Let me further elaborate on what I said above though, I seriously value you guys, this community, our little band of hardcore rebellious 'disruptives' both financial and in terms of our unique view on the world, not least of all regarding, global government, the order of things and the very establishment...
Those of you who know me from the Discord universe know that my name includes the expression 'Hive dolphin by Christmas' I think that is massively beyond me now, as are a few of the more modest blockchain goals I had set for myself when my year was going swimmingly. I shall try and give it my all to make as much progress along the way toward that goal between now and the culmination of the year as I possibly can in the time life allows for me.
I am NOT going to wish away 2020 today as I don't think wishing away irreparable days of our finite lives is ever the answer but I sincerely hope that the year ends with good fortune (of-course I don't merely mean financially) for you me and everybody else and an overwhelming sense of optimism, for what is yet to come.

Speaking of optimism...
No matter what life is throwing my way, no matter how dark the days appear to be, no matter the worries, strife and grief that seem to be at every turn, I always try and maintain a sense of optimism for what is ahead. I always try and hold a vivid memory of sunnier, happier times and imagine just how quickly such times may return. I have always found that to be a more empowering, proactive way of thinking that can help life to return to 'normal' all the faster when conditions are right.
I am enjoying the irony that immediately after typing that, my PC froze and crashed for the second time in the time it has taken me to write this post, my net has also dropped a couple of times too, these are things I was supposed to have addressed weeks back but alas there has not been the time for such mundane, practical matters... The time will be here soon for such things I am certain
I gotta be brutally honest a part of me doesn't even dare contemplate 2021 yet!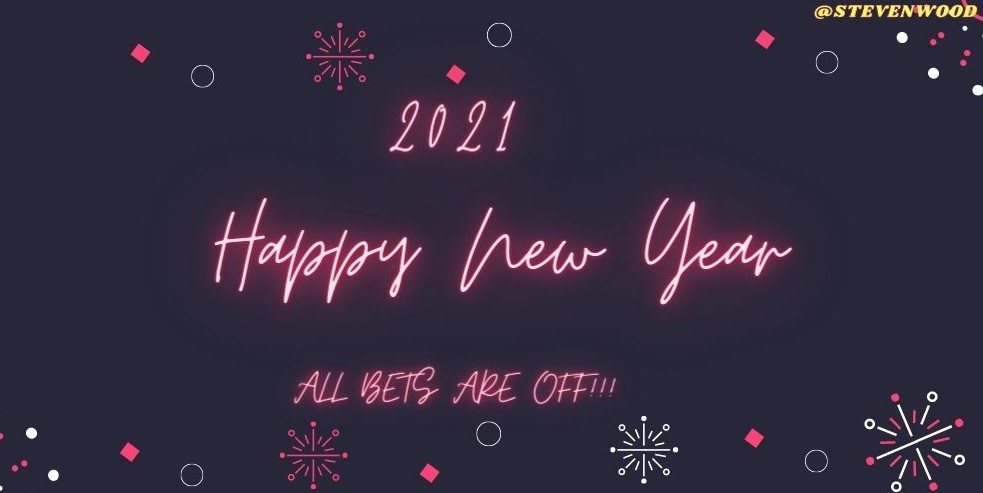 I genuinely hope that you and yours are well and about to embark on your greatest ever spell of the journey we call life. May health, wealth, happiness and all of the very best life has to offer be abundant for you and may 2021 prove to be a breakout year for you in all that you would wish for yourselves. Most of all I hope you are surrounded at all turns by love, joy, friendship and happiness.
Thank YOU for taking the time to read my post and if you're one of those amazing people who like to hit the comments section... Then I doubly thank YOU!
Either way I want you to know that you are appreciated!
Keep taking the time to connect with each-other both here and in the so-called real world and try and look after each-other, because as you already know...


I am a proud member of the recently formed #TeamUK I love the global community immensely, but it is nice to have a home-team banner to add to my posts. The banner was made by the inimitable RoastMaster General himself @c0ff33a If you are an active UK member and would like to be added to the teamUK community on Discord, just let me know 😎
Posted Using LeoFinance Beta