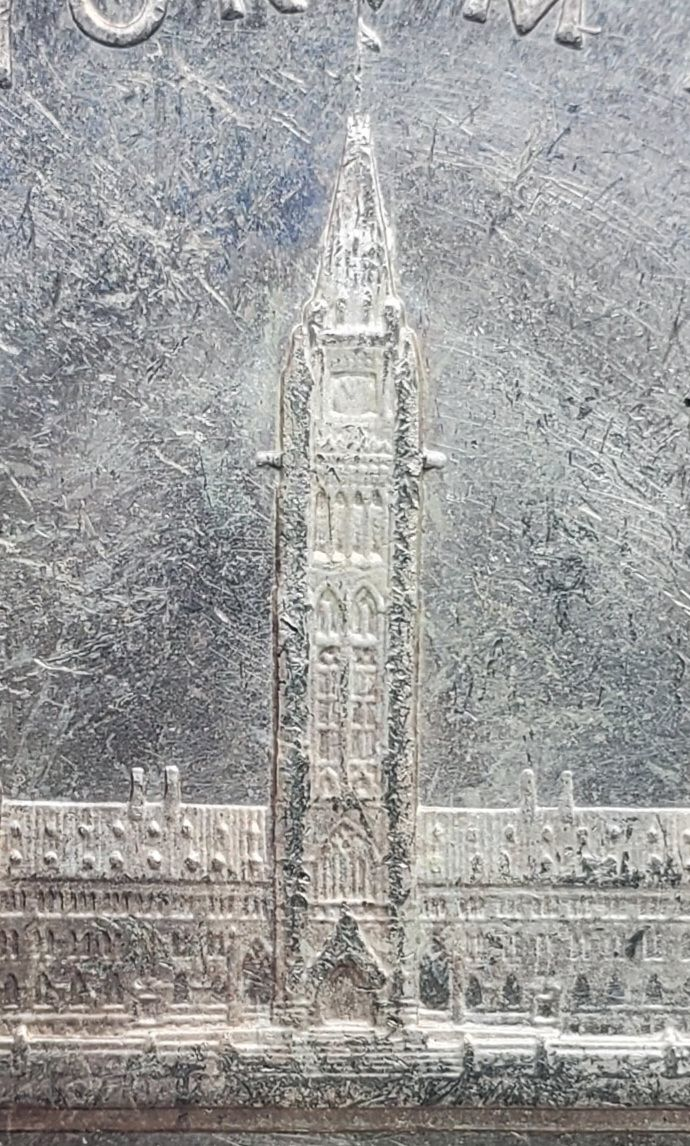 I was at my local antique shop (which also serves as my LCS -local coin shop) and I ran across this 1939 Canadian dollar coin. It is the second commemorative silver dollar struck by the Canadian Mint, the first was minted in 1935 to commemorate the Silver Jubilee of King George V 🎉🎉🎉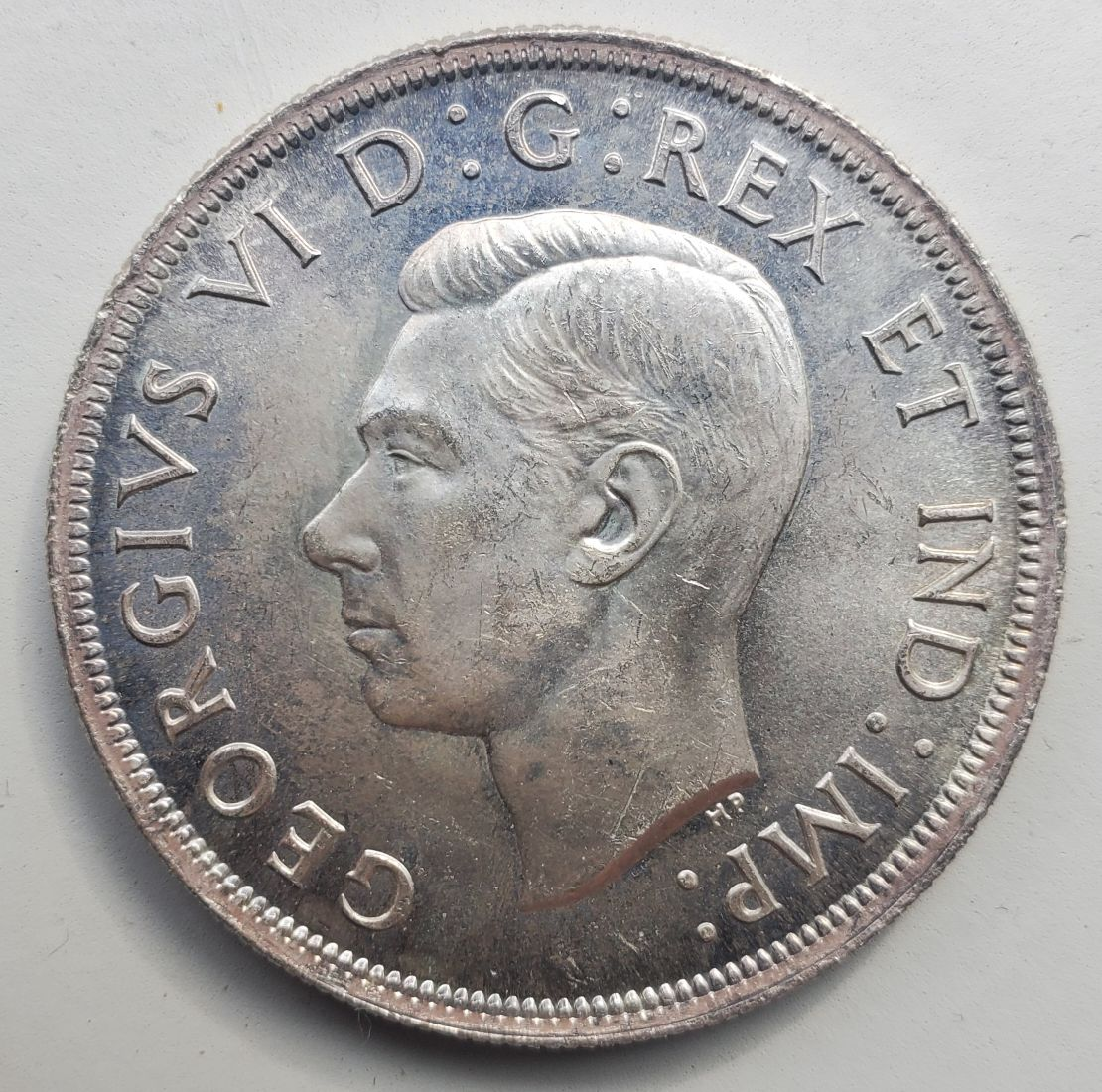 Wow, this guy looks like a real joy to be around, a barrel of fun, no doubt 🙃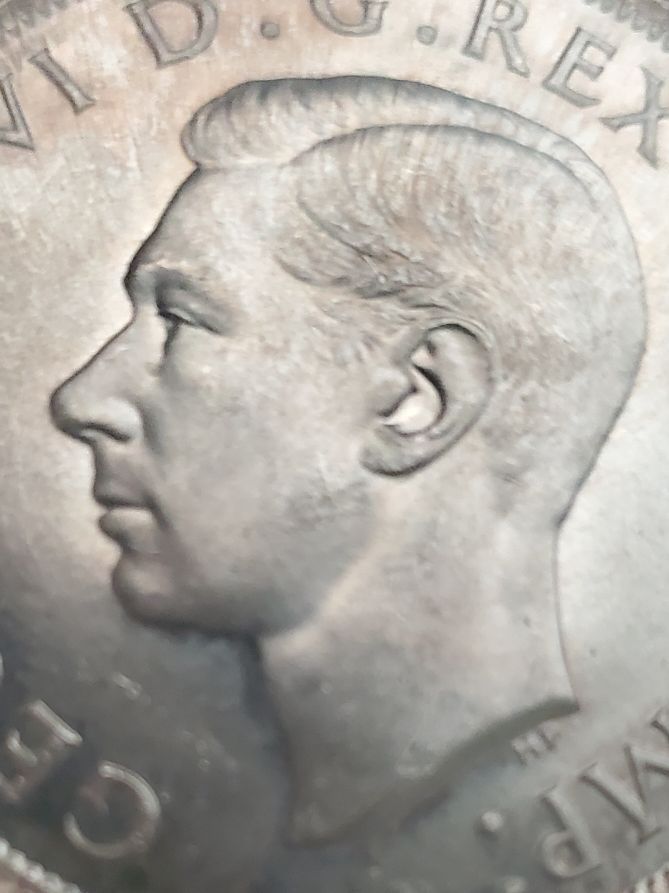 This coin, the second commemorative silver dollar struck in Canada, was minted to celebrate the visit of King George VI and Queen Elizabeth in 1939. The reverse of the coin depicts the Parliament buildings in Ottawa. The Latin legend FIDE SUORUM REGNAT (He reigns by the faith of his people) appears above. The design was created by sculptor Emmanuel Hahn, whose initials, EH, appeared on the original model.
So I've learned that uncirculated coins still have dents and imperfections on them and it's usually from being loose in a canvas bag with a bunch of other coins. As the bags get moved around the coins hit each other and make the little dents.
I'm not really sure how else to tell if a coin is truly uncirculated though. I guess the edges are a tell, and the edges of this coin are pretty crisp. Also the lettering seems to stand out pretty well.
What do ya think, is this coin uncirculated?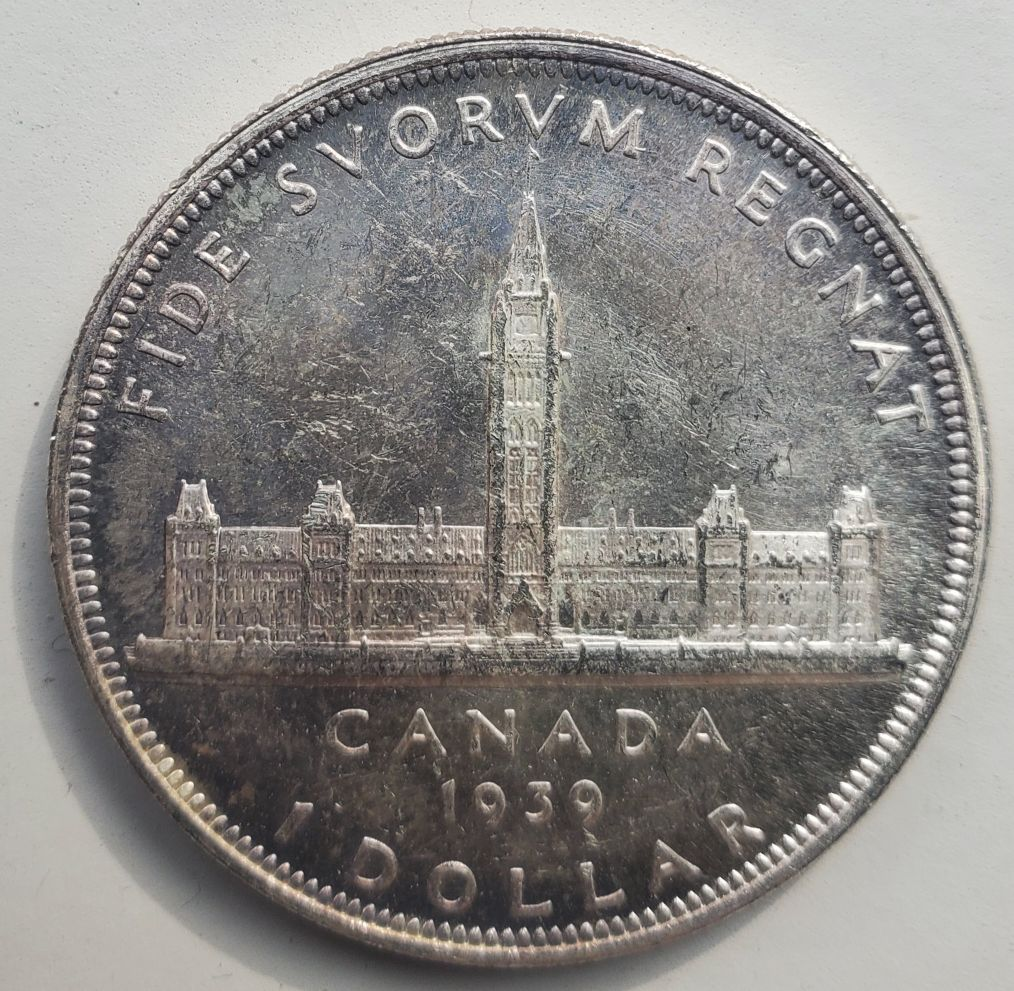 Regardless, I do like this coin. Keep stakin' my friends...

Posted Using LeoFinance Beta