A few days back @acidyo wrote a post about adding value on Hive which I always find interesting, as there are so many was to both add and subtract from the ecosystem.
I was initially going to get through many different kind of Hive accounts here and their activity, but I think that would become a much longer post, maybe I'll save that for another time
Based on this, I thought I would give a bit if a view into my human activity to give some insight into what a normal day on Hive looks like from my perspective. As I am relatively active and somewhat visible on-chain, it might be interesting for some to see what takes up my time.
And, for those interested to do similar, write a decent post, add a relevant comment here with the link and I will have a read and reward it as I can.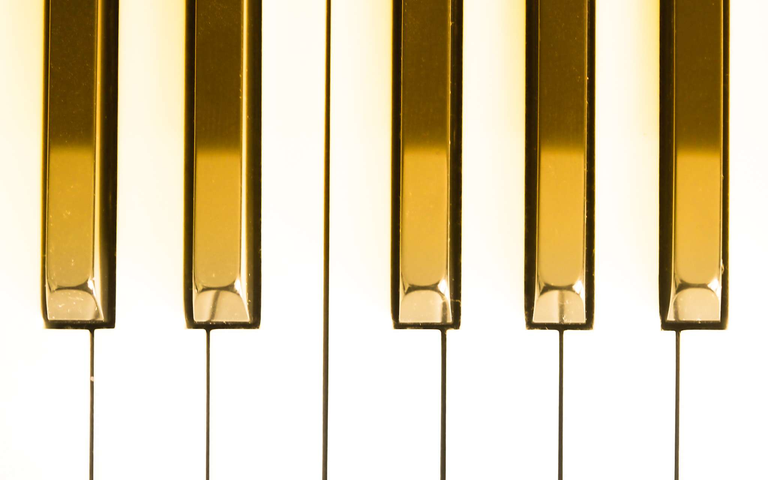 A Day in the Hive of... @tarazkp
When I wake up in the morning light
I tend to go to bed late and since I work, get up early. Suffice to say, I don't get enough sleep. I don't recommend this behavior, but if you are the kind of person who is up late anyway, why not Hive?
When my alarm goes off, my first port of call tends to be looking at my phone and refreshing my post feed in @peakd. What I am looking for is the number changes. Yeah, the post value might change, but more importantly, as I often post before going to sleep, I am looking for the comment changes. This gives me an idea of what I have ahead of me in terms of engagement and I will then spend a couple minutes reading to see what kinds of topics come up. I rarely answer comments from my phone, because I don't engage as well, and will make my responses shorter, with less explanation. I feel it has less impact.
Before I start my "real" work
I work from home before I go to the office, but I also work from home too. However, before any fiat work happens, I spend some time looking over the work I want to do - crypto work. This is generally just having a look through discord and seeing what kinds of notifications or messages I have received. The reason that I do this is because it can help me "plan" my day ahead, similarly to what kinds of replies. If there is some time, I might start replying to what I have missed. Lately, I have been under the gun and time is an issue, so I take what I can get.
During work hours
Five days a week I have a couple day jobs that have some odd hours at times, which means I block away some time in my calendar for Hive activities. This allows me to limit my extra work hours, but more than that, it breaks up my day with valuable tasks. I use these times to write when I can, as well as comment if possible. However writing takes precedence at this point, because it helps me align my mind and become more efficient in my other tasks.
Work is also where I get a lot of content ideas from, as I work with a range of skill bases with all of them being highly professional. This gives rise to a lot of great discussions and perspectives, which gives me the opportunity to develop my thoughts and understanding, which I then translate into articles. The people who live predominantly online only, tend to have content that reflects their lack of real-world experience. It is in my opinion, less engaging, and less actionable.
Posting an article
I try to write two posts a day and I do this for a couple reasons. Of course, I want to earn some HIVE and build my stake, but I also want to develop my audience base, show different aspects of my life that are important to me and relevant perhaps to others, and generate a broader range of topics to engage with. I am not only interested in many things, but I also come across a lot of topic groups where I want to build my understanding.
The other reason I aim for two posts is because it helps me stay engaged also. I have been creating content on Hive for almost seven years, and through it, I have also been developing myself in many ways too. This is important for me, which is why I put effort into what I do. I am crypto positive and want to be part of the future, and for me at least, a big part of staying connected is through the Hive community. The people who are only engaging with crypto on the exchanges, are probably missing the larger view of the industry and what it means for the future.
For those who are interested, it can take me between one and three hours to create an individual piece of content, depending on what is involved. Sometimes I can get my thoughts out in a flurry, sometimes it takes me ages to find the right example to use. In a single day, I probably spend around 6-10 hours a day, seven days a week on the blockchain.
Once home and relaxing
After picking my daughter up from school, I spend time with my family, playing games, heling with homework, reading together, eating meals and other normal activities. We do not often watch anything together as a family, except on weekends. In fact, my wife and I probably spend an hour a day watching a streaming channel.
So, during these activities I tend to do a little bit here and there, sometimes writing a post, but often answering comments and catching up with other activities. There are always a lot of little things, so I flick from tab to tab (about 50-70 tabs open) for various tasks.
Other activities?
As you can see from above, up until this point, I haven't mentioned checking a chart, a wallet, an exchange, because I don't check them often. I don't spend my time looking at whether I got votes or downvotes, but I do see them from time to time in my flicking. The reason I don't check is because I can't affect the markets, it is outside of my influence. All I can do is do my best. However, part of that is keeping an eye on what is going on, having a look through my feeds to see what BT might post, or some other devs. Keep an eye on Discord, because I have friends I like to speak with there and having a laugh helps stay engaged.
Then, I also play Splinterlands manually, so that also takes up time. Playing rounds and losing a lot, renting cards, managing SPS and DEC, keeping up with Land as best I can and generally trying to have some fun along the way. This takes a lot of time too, but is again, all part of my overall strategy to support Hive.
I do not use the general internet for entertainment, Hive is my vehicle. I don't watch anything from YouTube unless I search for it, including random videos that are given to me by people I trust enough to share information that is useful for me, not that supports them. I don't read a lot of news sites, but I do keep an eye on a couple daily that keep me somewhat up to date with what is happening at a general level in Australia or Finland.
As I see it, the more we consume, the less we create. However, there is a caveat here when what we are consuming helps us build our behaviors positively, which is why I believe that real-world experience trumps Googled experience. Too many people are writing from a place of theory, without ever having applied it practically. For me, I value being able to do what I do, not just talk about the theory of it. Part of my own development is using my observational experience to build my practical abilities, which is a big part of the way I write.
Too late to bed
Most nights, I am in bed around 2am and most mornings, I am up at around 7am. I even have a chart on my watch health app that shows this. I average higher though, because on the weekends I get to sleep in a couple extra hours.
This isn't a sleep when dead approach, it is a "add value when possible" strategy. I do not know how long I will be able to have this possibility to work in this way, doing something that I believe moves the needle toward a better life for me, my family and other people. It could all end at any point, my potential might all be taken away from me, so I don't know how wide or narrow the window is. As they say, make hay when the sun shines. And this is the same for making HIVE also.
And making Hive.
Hive is a platform, but it behaves like an organism, changing under shifting conditions, evolving, growing, dying off in places, developing somewhere else. I want to be part of this process now and in the future, even though there is no certainty in whether that is possible. What is certain though, is if I do not make the effort I know I can, I am unlikely to get the results I am after.
It is a lot of work and I know that most people will not put in the hours I do, but that is part of the game, isn't it? It is like the basketball players full of natural talent, being outplayed by those who train properly. This is training, it is also game day, 24/7/365.
This is not quite the "user activity" Acid was talking about, but I do think it can help some people get an understanding of what might be going on in the background of a content creator, an investor, an engager and someone who wants Hive to succeed well into the future.
For the "Day in the Hive of ..." ers
You don't have to make your post 2000 words like this, but put in some effort. I don't want to read what you think activity should be, I want to hear about your true experience, your real behaviors. If you have to lie to make yourself sound better, what does that tell about your approach? If you are doing it for the votes, what does that tell?
I wish people would spend more time reflecting on their wishes and behaviors, and then spend the time improving what they do, to get more of what they want.
I missed a lot of details, so if you have questions, just ask.
Taraz
[ Gen1: Hive ]