Sometimes we do not realize what is right under our own noses.
This is natural for humans. It appears we are mired in the "grass is always greener" viewpoint of the world. We compare our plight and quickly conclude things are better "over there".
It is behavior we see frequently on Hive. Many line up to blast the ecosystem, pointing out all that is wrong with it. This leads them to conclude that it will never go anywhere and it is destined to fail.
Of course, they do that with little contrast. Certainly, there are issues with Hive that are worthy of discussion. We should always seek to make things better while improving in any way we can. However, that does not mean that everything is golden elsewhere.
In the world of cryptocurrency, that means other coins and blockchains. The tendency is to look at price believing that tells the entire story.
@acidyo did a bit of poking around which resulted in this Tweet.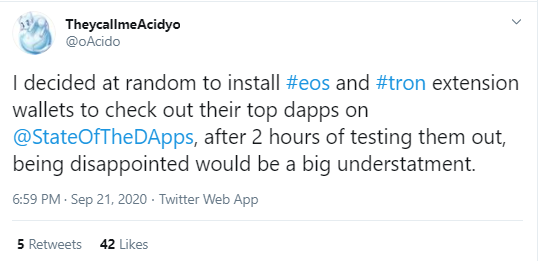 We know this is one of Hive's more involved users. Hence, the investigation into the actual offering on those other blockchains is insightful.
Obviously, just checking out some of the more popular application did not present this user with the feeling that much value was being presented. Sure, the numbers could be there in some regards yet, with bots, we know how that can be manipulated.
What is most interesting is one of the comments this Tweet received.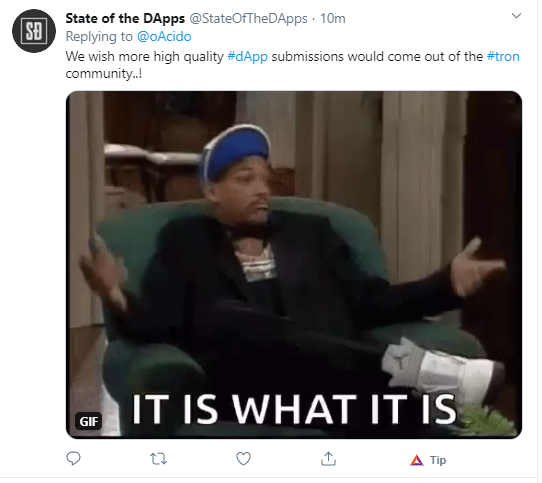 That is a pretty significant statement if you ask me. The fact that Stateofthedapps is making this public admission means that the DApps coming from Tron are not high quality (for the most part). This, of course, appears to mirror Acidyo's experience.
It is easy to overlook what is taking place here. Hive not only has applications that people are using, but it also has ones that a lot of time went into. This is leading to people enjoying their experience while we are seeing some consistent, albeit not overwhelming, growth.
Here is a list of the top Hive DApps according to State of the Dapps.

At present, there are 5 Hive based applications ranked in the top 21. This is a very good showing considering the success of DeFi on Ethereum and the fact the top 20 is filled with applications from that genre. These numbers were different a few months ago before a new DeFi project appeared on an almost daily basis.
What is encouraging is the placement of @cryptobrewmaster. This is a relatively newer game and one that is still in Beta. Yet, it has grown to over 1,000 users, placing it 15th on the list.
Certainly, a case could be made that all these numbers are so small they are practically meaningless. That is a point that can be acknowledged. We all are aware of how small the crypto space truly is. When comparing it to the Internet in general, the numbers we see are basically rounding errors for most of the big applications.
That said, when it comes to growth, starting with small numbers, overall, means incremental additions can be of great impact. While adding 500 users to Twitter or Facebook is pretty meaningless, it is a huge boost to Hive based applications. This means that the growth rates can explode, rapidly increasing value.
After all, for Facebook to add 10% to its ecosystem would take it years to accomplish. A game like Cryptobrewmaster can double its user base in a week and few online would even notice.
The entire industry is still awaiting a jump in growth. We do see some progress in the financial arena with Bitcoin and Ethereum having success on that end. However, when it comes to the technology based blockchains, i.e. the ones centered on development, there is a lot of trudging.
What is encouraging is that when people do finally start to arrive, we are seeing that Hive is offering them something. This is evidently true when comparing it to what is being presented on some other blockchains.
While they might have the name and marketcap, at this point, it does not appear they have the quality applications that are going to retain users. Hive at least is providing options that could appeal to people.
Now the quest is to get more users on each of these platforms.
---
If you found this article informative, please give an upvote and rehive.

gif by @doze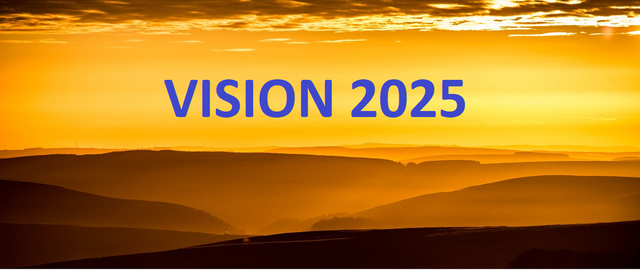 Posted Using LeoFinance Beta