Bitcoin has again crossed the $60000 mark today for the seventh time in this year. It observed the price above $61k as well.
The price was just $300 away from the all time high and sadly we couldn't see a new all time high this time.
Currently Bitcoin is trading at $60000 approx and you can also take a look at the chart below taken from Binance.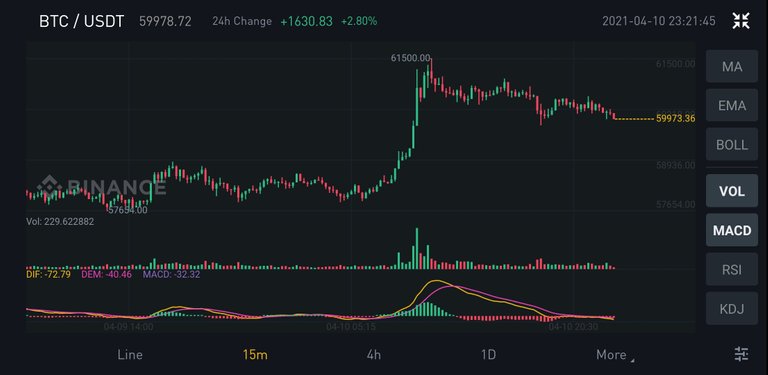 On Binance the BITCOIN reached upto $61500 and the all time high observed on the same was $618xx so that is approx $300 away from the all time high.
This is really amazing as such a high price was achieved for the seven time in less than 2 months. I don't know when ll the market come down again properly.
So let's come to the last part of the post and that's the prediction for future. Believe me or not but when the market ll crash you ll see so many dips just like we are seeing ATH after ATH very soon.
At this stage i won't recommend a normal user to invest huge and only safe trading from $55000 ll be ok.
But anyways what's your opinion , what do you think ll happen next ? do tell me in the comments below.
Happy Trading everyone.