Hey my friends ...
Have a great day!
Today, I read the post of @leofinance
which Intended to give some Prizes as Invitation rewards for Inviting post of Metamask sign up via LeoFinance.
Therefore, I wrote this post as Participating Contest.
Last 9 days, I have read the about LeoFinance on Twitter and I signed up LeoFinance account with Metamask ETH address as the Guidelines from this post of @leofinance.
And then, I posted my first Introducing Myself on LeoFinance.
On the next 7 days, I have received 88.361 $LEO as Author rewards.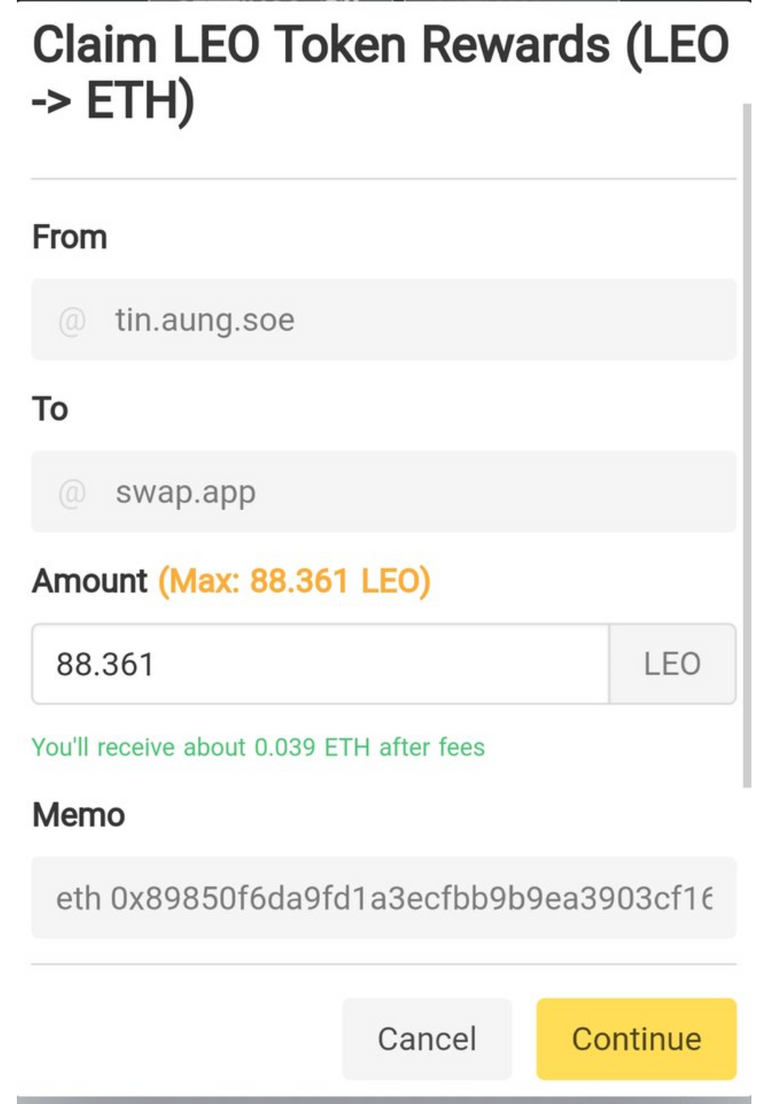 Because of my LeoFinance account is Ethereum based Metamask signed up and Signing in, I can claim my Rewards $LEO as $ETH by swap.app .
But, I got LEO to Stake as Re- investment.
I just know that I can get more rewards or income if thers is more Power in my account wallet from using LeoFinance for one week.
In that time, 88.361 $LEO is equal to 0.039 $ETH ~ 15.5 USDT$ estimated.
On the other way, I have received 1.409 HBD and 9.932 HIVE Power which is equal to estimated value 2.6 USDT$ as the rewards of HIVE Decentralised Blockchain.



Therefore, I want to induce you for Using LeoFinance and HIVE Decentralised Blockchain by Signing Up with your Metamask.
By using LeoFinance and HIVE Decentralised Blockchain, you can earn $LEO , $ETH , $HIVE and $HBD such as Digital Money or Cryptocurrencies from your post about Crypto and Finance , Technical experience and knowledge , Creative Art, Music and Photography.
Moreover, you can also earn Cryptocurrencies by upvoting other post with Staking LEO and HIVE Power as Investment.
So, I just say you to Join LeoFinance With Metamask and Earn ETH Rewards for Your Crypto Content .
If you interested about my speech, you can learn this platform https://leofinance.io
And, if you have decided to Signing up with your Metamask account via LeoFinance,
Read on .....
I will explain or guide you How to join or Sign up LeoFinance account with Metamask.
Firstly, open your Metamask account and Click or touch Browser from Menu.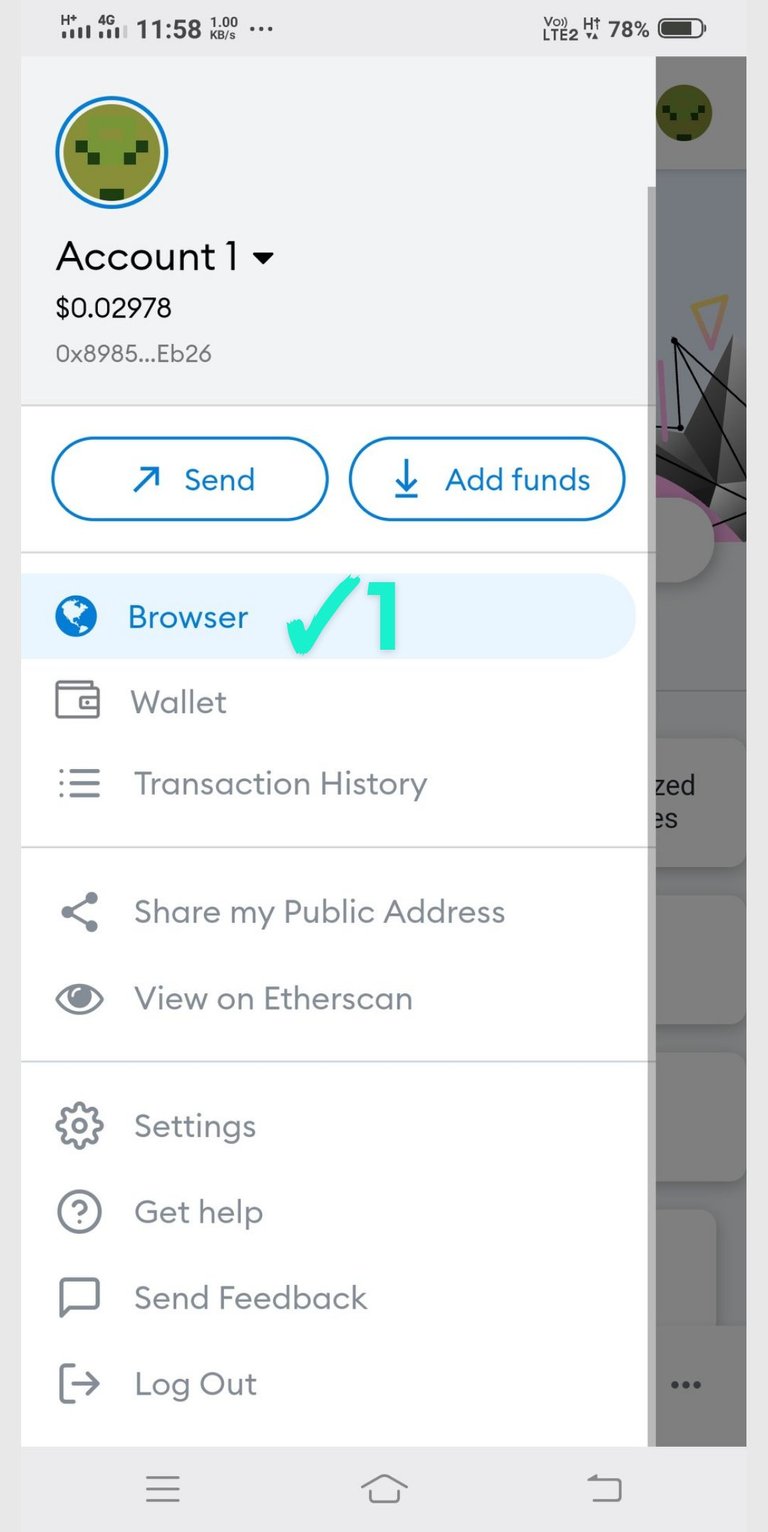 Second, Type https:// leofinance.io on Metamask Search bar.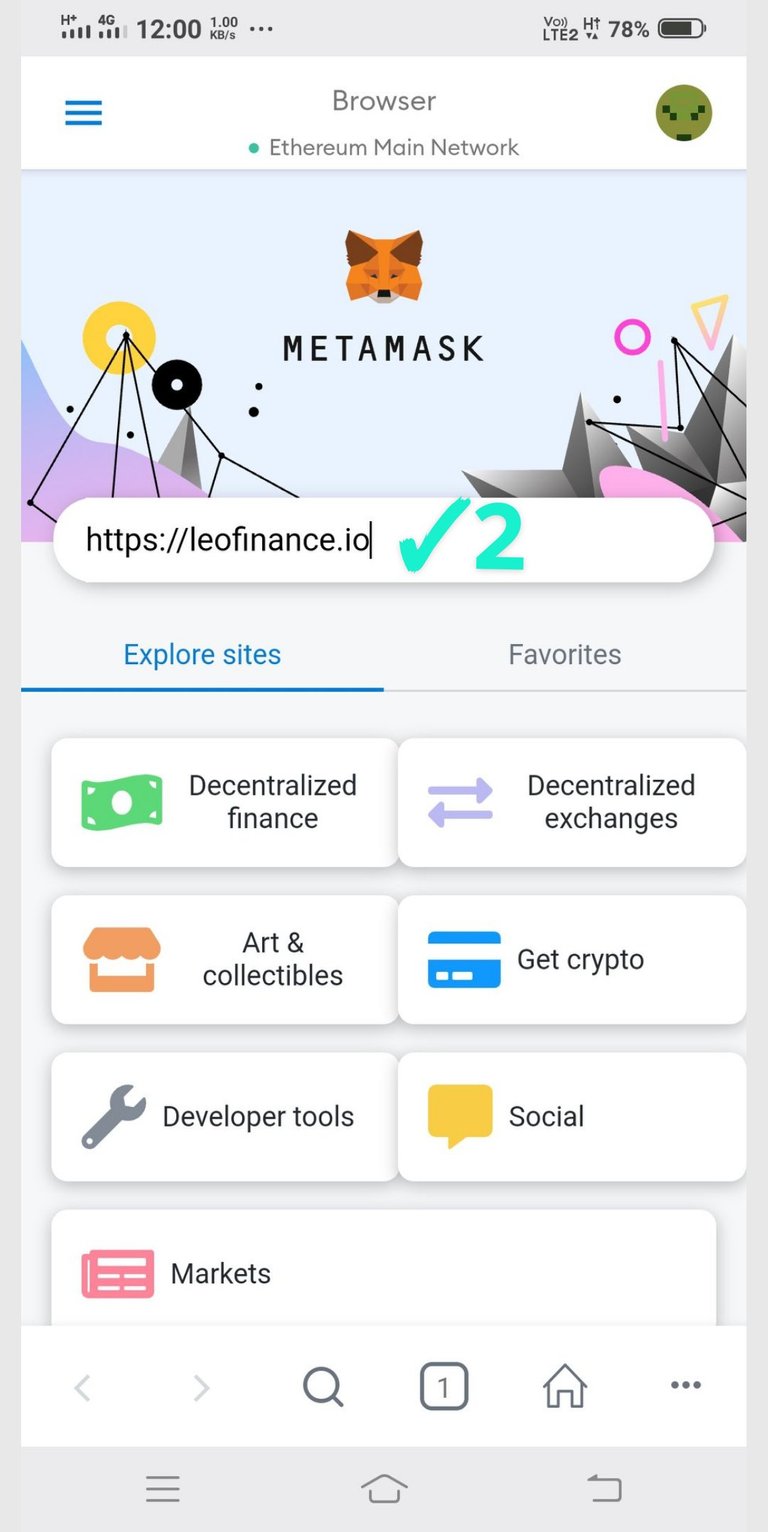 When you have touched searching https://leofinance.io , you will see LeoFinance Page.
Third, Click or touch Sign up with Metamask .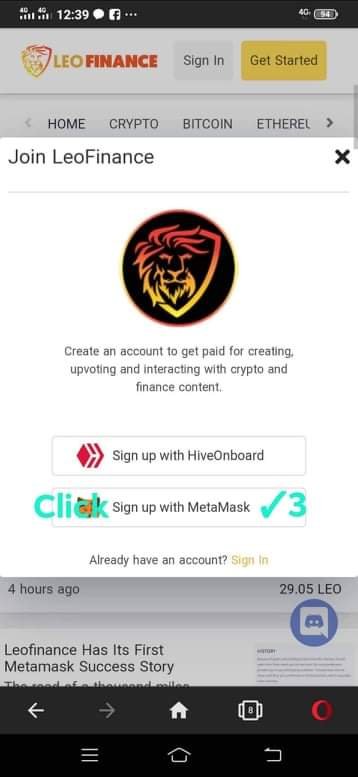 And, Fouth,
Choose or Type your username as you like and Click Register .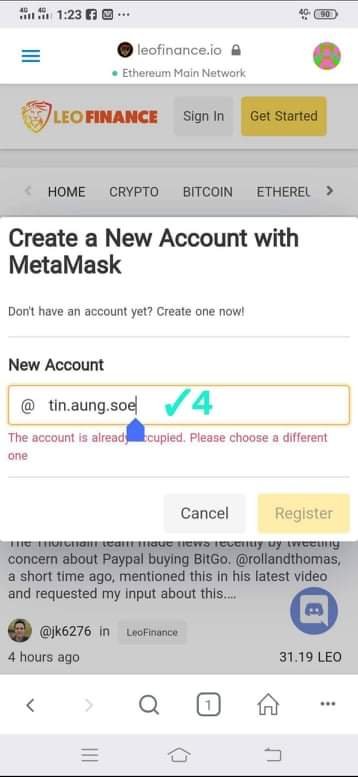 Fifth, Click or touch Connect icon to bind your Metamask ETH address.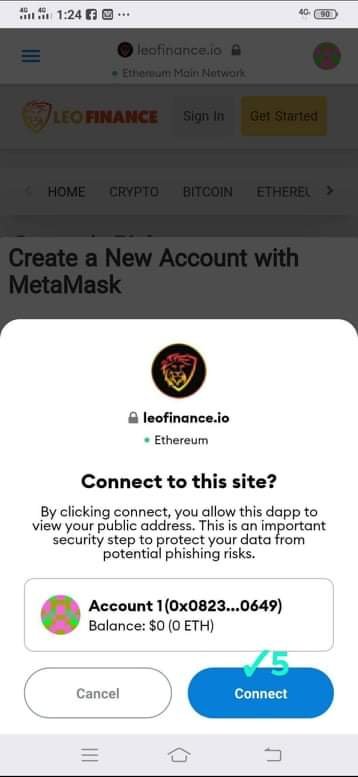 Sixth, Click or touch on Sign icon .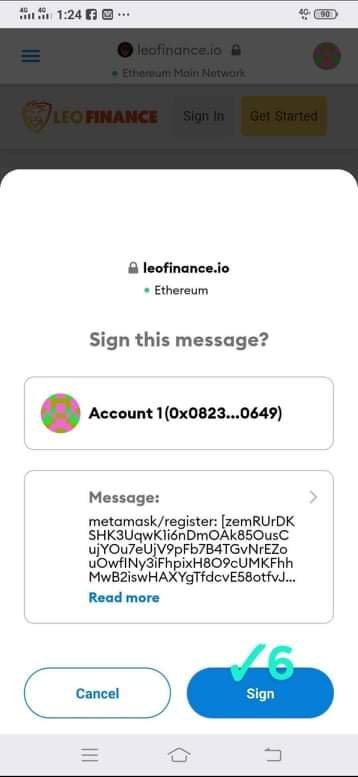 And then, you just get A LeoFinance account.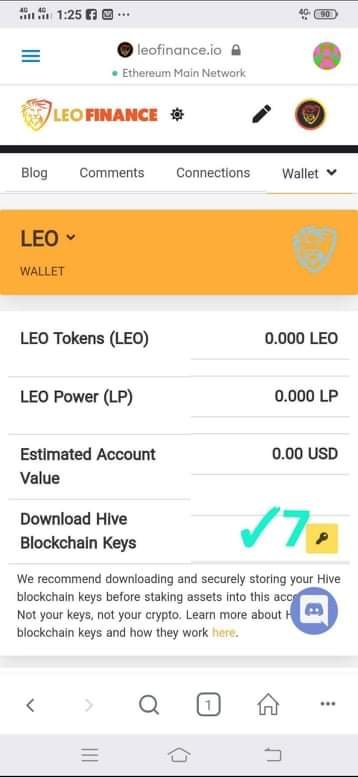 In here, you will download your HIVE Blockchain Keys by Clicking or touching Key logo icon 🔑 .
This is very important Keys. In this Blockchain, if it's not Keys or you have no Keys , it is not your Cryptocurrencies or Property.
Write down that Keys on your Notebook Control safty.
Next the other things, Depend on your efforts.
Today the World will be Blockchain Age. So, we will learn and teach The Blockchain Technology and earn Develope Cryptocurrencies by using LeoFinance and HIVE Decentralised Blockchain.
In this platform, the more you earn, the more you act!
The more you earn, the more you invest!
The more you earn, the more you share!
The more you get good experience, the more you learn!
If you win Future Financial Freedom, you should/ must join LeoFinance with Metamask and earn ETH rewards.
If you have just no Metamask account now, you can download Metamask App from Playstore or Click Metamask App Download link
https://play.google.com/store/apps/details?id=io.metamask
If you don't know using or Account opening of Metamask, you can ask with Comment or join my Twitter account @Future1Golden / username Tin Aung Soe.
Special Thank for Reading my post ...
You can learn what you want to know clearly from below link.
https://leofinance.io/hive-167922/@leofinance/introducing-leoinfra-v1-metamask-onboarding-for-hive-blockchain-accounts
https://leofinance.io/hive-167922/@leofinance/ethereum-outreach-and-onboarding-initiative-week-1-or-earn-hive-leo
By Burmese Language,
ဟေး သူငယ်ချင်းတို့ရေ ။
နေ့ထူးနေ့မြတ်တွေ ပိုင်ဆိုင်ကြပါစေ။
ဒီနေ့ @leofinance ရဲ့ LeoFinance ကို Metamask ETH account ဖြင့် SignUp လုပ်ကြဖို့
ဖိတ်ခေါ်တဲ့ content ပြိုင်ပွဲ post ကို ဖတ်ဖြစ်ခဲ့တာနဲ့
ကျွန်တော့် အတွေ့အကြုံလေး များကို မျှဝေပေးရင်း Metamask account ရှိထားသူများ Metamask ETH address ဖြင့် LeoFinance ကနေ HIVE Decentralised Blockchain account တစ်ခု ဖွင့်ကြဖို့ရန် ဖိတ်ခေါ်လိုက်
ရပါတယ်။
တစ်ပတ်အတွင်း အသုံးပြုမှု အတွေ့အကြုံ အနည်းငယ်ဖြင့်
LeoFinance and HIVE Decentralised Blockchain မှာ ပထမဆုံး ရရှိခဲ့တဲ့ ရလဒ် ဝင်ငွေ အချို့
ကို ဖော်ပြပေးပြီး LeoFinance မှာ Metamask Sign Up ဘယ်လို လုပ်ဆောင်ရကြောင်း အပေါ်မှာ ScreenShot image နှင့်တကွ အသေးစိတ် ချပြထားပါတယ်။
ယနေ့ ကမ္ဘာဟာ Blockchain Age ဖြစ်တာမို့
Blockchain နည်းပညာများကို ခြေရာခံထား လိုအပ်လှပါတယ်။
သို့မှသာ ကျွန်တော်တို့၏ အနာဂတ် Financial ရေးရာမှာ
သူများနောက် မကျန်ခဲ့မှာ မဟုတ်ပါလား။
ဒါကြောင့်သာပဲ မြန်မာနိုင်ငံသားတို့ အနေဖြင့် LeoFinance and HIVE Decentralised Blockchain ကို လေ့လာပြီး အနာဂတ် အတွက် ပြင်ဆင်ထားနိုင်ကြရန် ယခုလို
မျှဝေ တိုက်တွန်း ဖိတ်ခေါ်ပေးရတာပါ။
Metamask account ဖွင့်နည်း နှင့် မရှင်းလင်းသည်များ၊ ထပ်မံ သိလိုသည်များ ရှိပါက Twitter account @Future1Golden သို့ Message mail box မှ သော်လည်းကောင်း၊ ဤ post အောက်တွင် Comment ပေးခြင်းဖြင့် လည်းကောင်း မေးမြန်နိုင်ပါတယ်။
Tin Aung Soe
Posted Using LeoFinance Beta