Good day Hiveians!
Join me in analyzing the crypto markets!
I'm posting this at a time when you would believe that we are heading for 40k and beyond!
But we are heading downward fast. Let me explain: 8 days ago I made a post when we were at 30k that predicted a 36-38k top (which is now confirmed). I argued that this would be a temporary peak before going down to 17-25k. With the first prediction confirmed, what gives me confidence of such a correction?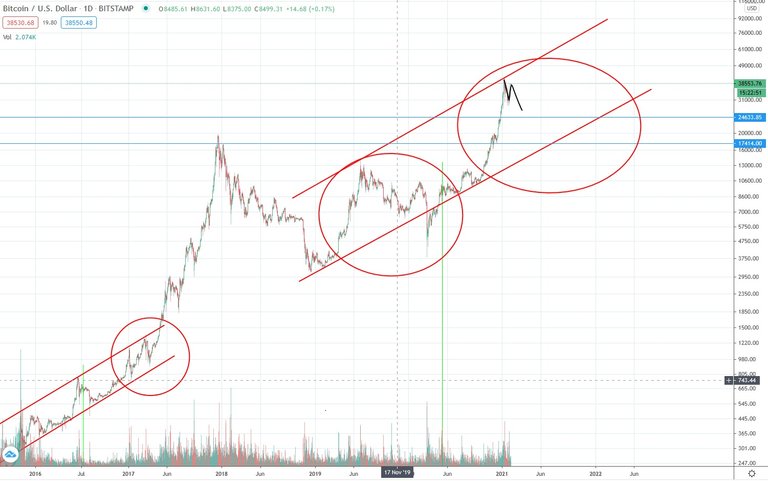 The past is our guide, and it speaks clear: Bitcoin likes to correct for a long time. It's as simple as that really.
We are currently experienceing the euphoria connected with the B upwards impulsive wave of the rough A-B-C correction (although it is more complex). You'd think that it'll go steadily upwards, but that aint gonna happen!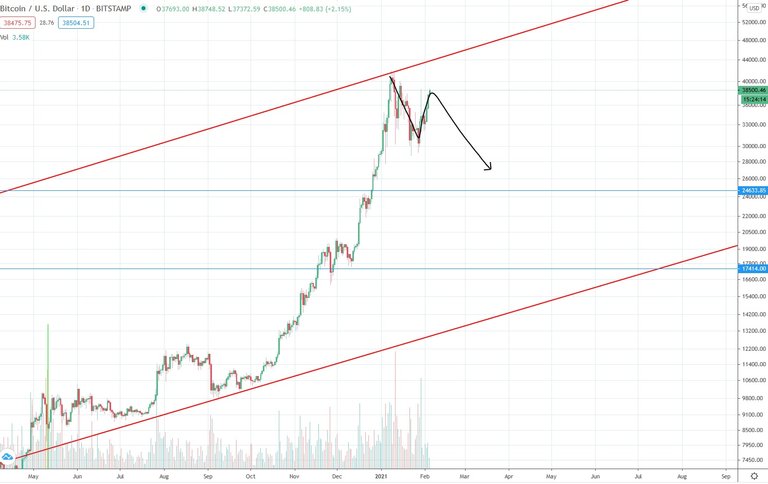 There are so many times when this exact pattern repeated. We can quantify this by looking at fibonacci ratios. This is from last year and as you can see the "B" wave hit the 0.236 before heading back down.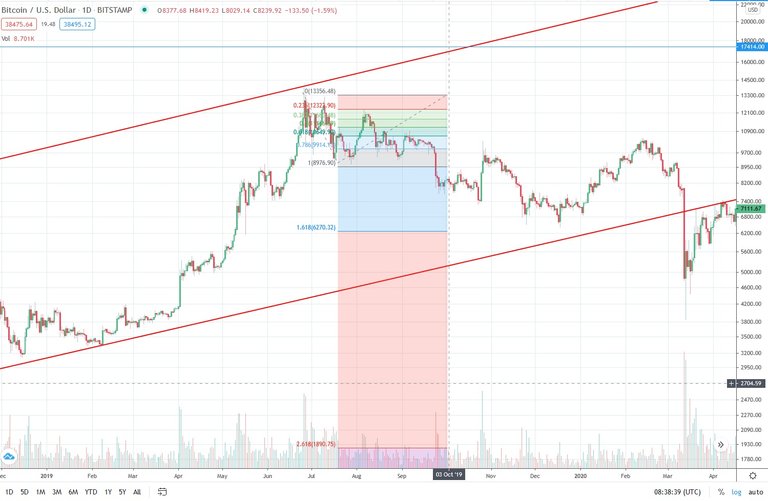 This is what I expect to happen now again. So if you hold bitcoin short (which you shouldn't anyway), this would be a time to consider selling. The bottom is unclear but as I mentioned it will very likely be lower than 25k.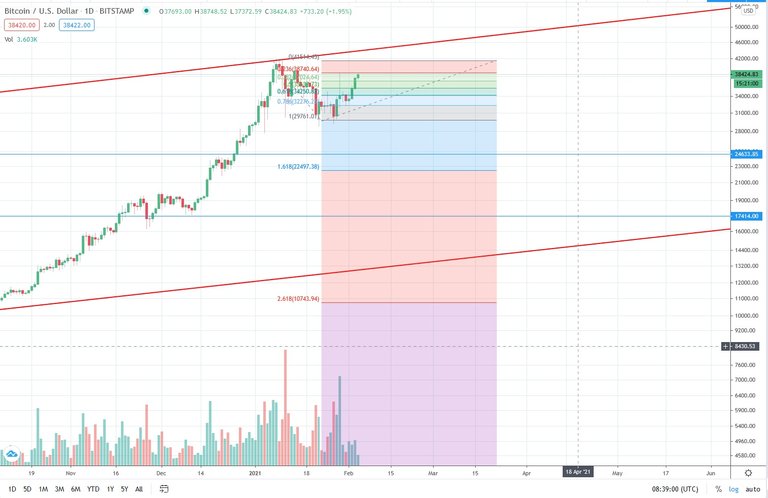 ---
As a general reminder: Please keep in mind that none of this is official investment advice! Crypto trading entails a great deal of risk; never spend money that you can't afford to lose!

⛅🌦🌧🌦🌧🌨☁🌩🌦⛅🌧☁🌤🌥🌪🌧🌨🌩⛅🌦☁🌤🌥🌤⛅🌤⛅🌦⛅

⛅🌦🌧🌦🌧🌨☁🌩🌦⛅🌧☁🌤🌥🌪🌧🌨🌩⛅🌦☁🌤🌥🌤⛅🌤⛅🌦⛅

Posted Using LeoFinance Beta