After a short break, I am back to the regular silver shitposting, this time with a piece from the Netherlands.
A 1 gulden minted in 1965: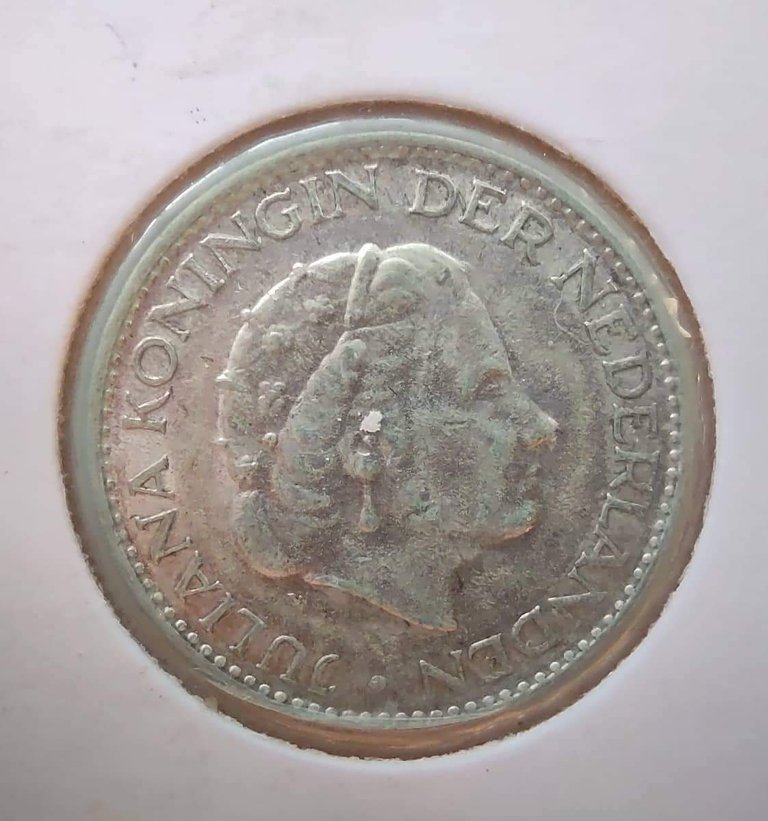 On the front we got a chubby Juliana of the Netherlands with the coin reading "JULIANA KONINGIN DER NEDERLANDEN" for "Juliana Queen of the Netherlands"
Juliana (Dutch pronunciation: [ˌjyliˈjaːnaː]; Juliana Louise Emma Marie Wilhelmina; 30 April 1909 – 20 March 2004) was Queen of the Netherlands from 1948 until her abdication in April 1980. She was abdicated in favour of her eldest daughter Beatrix. Upon her death in 2004 at the age of 94, she was the longest-lived former reigning monarch in the world.source
Ok, enough history lessons with this side. Let's check the other one: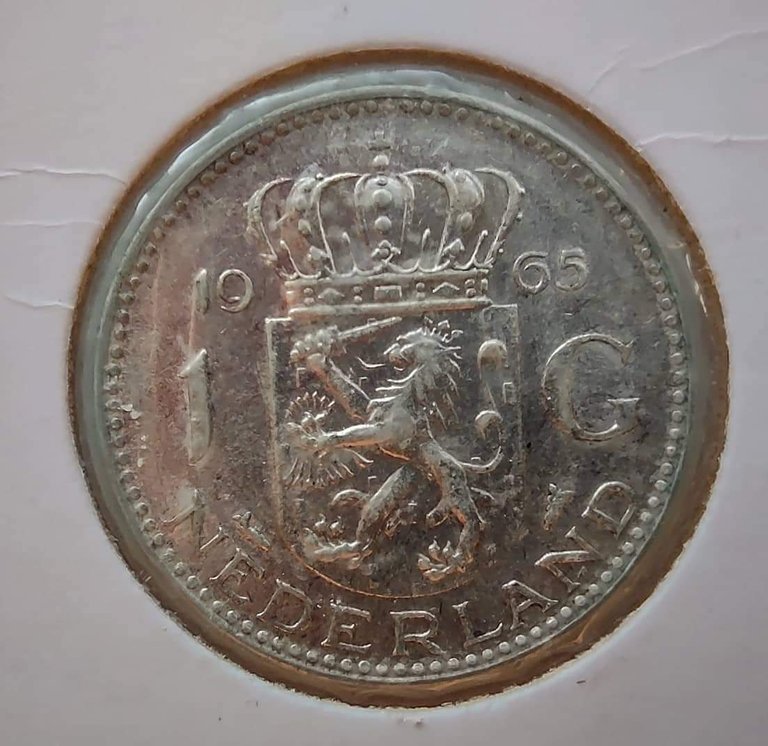 Pretty basic stuff here too. The Dutch coat of arms featuring a sexy lion, coin division and the minting date.
This coin has a nice size, bring slightly larger that a standard euro coin: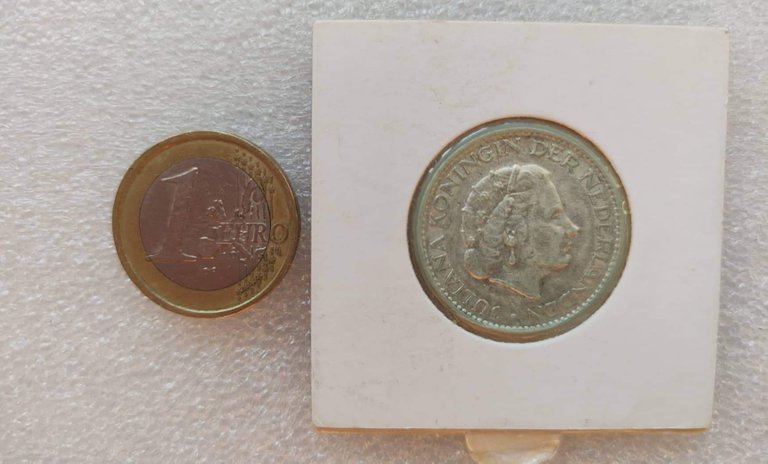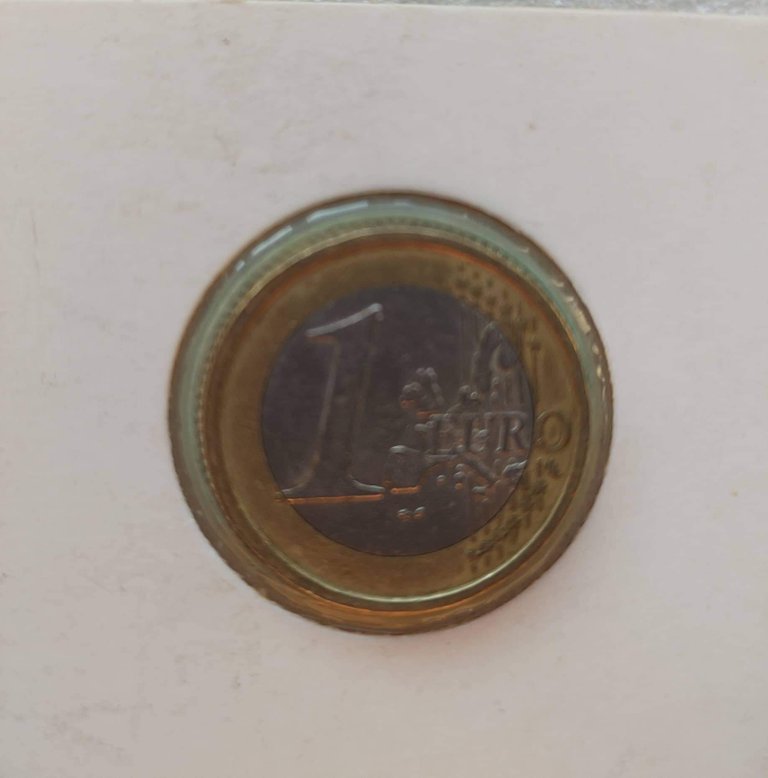 The silver purity is quite good, 0.720 of a total 6.5 g weight. That's 4.5 g of silver. Today's silver spot price is 0.58 $ per gram so we have 2.6$ worth of silver in this coin.
As for the edge of the coin, it's engraved with the inscription "GOD ZIJ MET ONS " for God be with us. Sorry no pics, I'd have to destroy the protective paper case to show it and I am definitely not doing that 🤣
As always, here's some extra info from numista with some boring technicalities: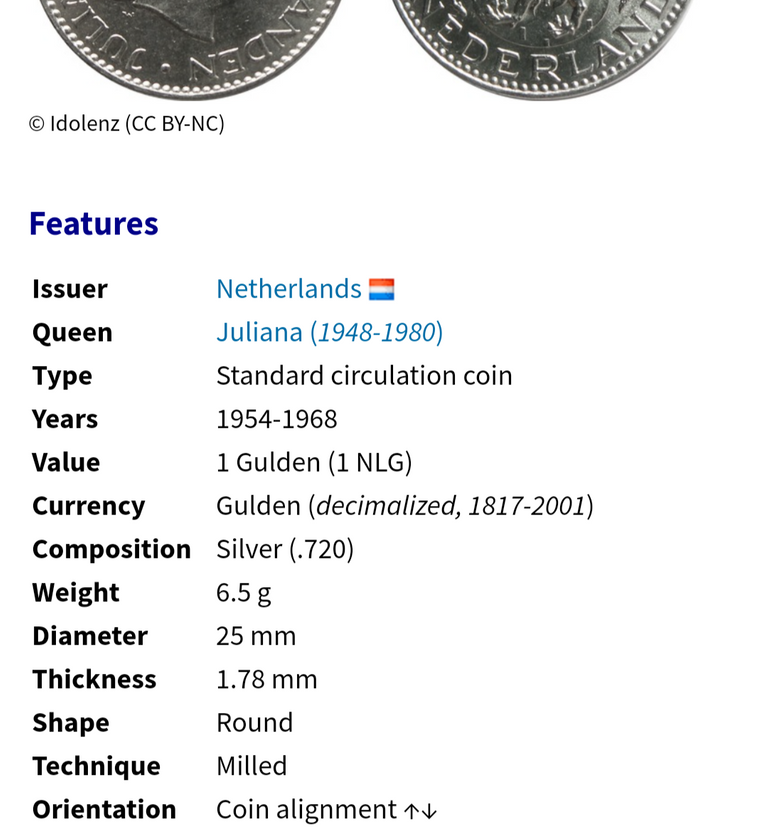 Ok I think that's enough info for this little fella. Till the next one...
Stack on!
Posted Using LeoFinance Beta