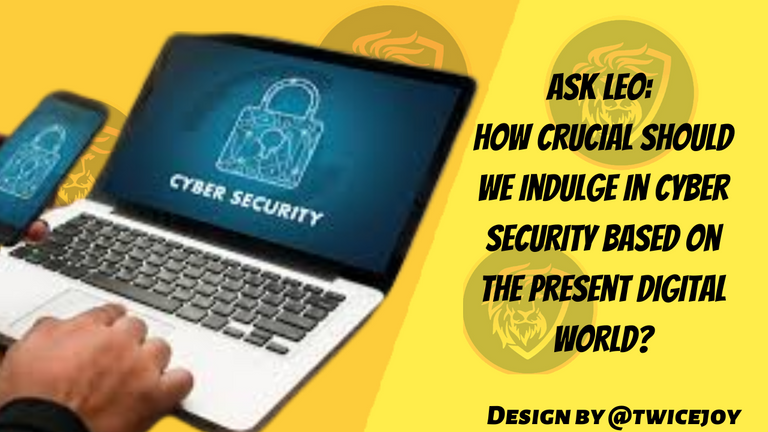 The world keeps changing and now where are living in a moment where the technology is more than in a advanced stage. The world have revolved around and compared this present to the past then one will noticed that there are a lot of changes that has happened over the time.
Now we live in a world where we do most of things with computers which we can referred to as "Digital Age". The use of internet, smart computers and different electronic media have become more and more crucial to our daily job, personal life and most importantly our financial life. But woefully, as an effect of omnipresent occurrence, we are presently more unsafe than the past to dangerous hits, trickery or cheating, stalking and other such exasperation. That is the reason why cyber security is crucial element of a shielded and systematic automated domain. And with this, cyberpunks and other scammers are rebuff by cyber security.
Since we are more than living in a digital worlds where we all rely on decentralized wallet, then a cyber crime has been increasingly across the globe as we can noticed many different ways in which peoples, especially internet fraudster used to scam people's of their assets. An example of that is phishing link especially in the decentralized blogging platform, which is used as a bait to take control of other people's wallet and there are many hackers out their who can go every length to penetrate other's people computer.
This means as we are more relying on the internet then we have to make sure to get a better cyber security in all setup and keep each of our keys safe as possible.
Thanks for visiting my blog and have a wonderful day
I really appreciate your upvote and support
@twicejoy cares ♥️♥️♥️
Posted Using LeoFinance Beta