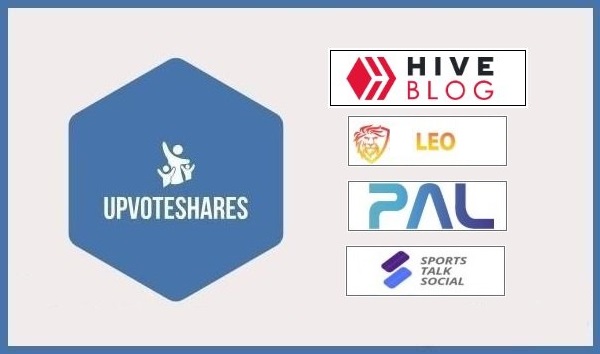 @upvoteshares is a curation project from @costanza that aims to provide reliable upvotes based on a fair model that has proven to be sustainable and scalable over time. Before opening Level 25, 9 Shares have become available and are being put up for sale at a cheaper price...
From the start, this project has allowed any shareholder to recover what they have put in by either passing on their shares to someone else or by getting a full refund the moment the project for some reason would end. Since 2nd hand Shares go cheaper as there is no entry fee, it should be easy for anyone to get out if they choose to do so. Last month, @darthnava who had 10 Shares for a total value of 43.2 Hive opted out, 1 of those shares got burned and 9 are now up for sale each going for 4.70 HIVE (Level 25 Price without 0.30 Hive Entry Fee). Two of those are reserved for @bashadow so 7 are available first come first served.
I already took care of the refund (see conversation below)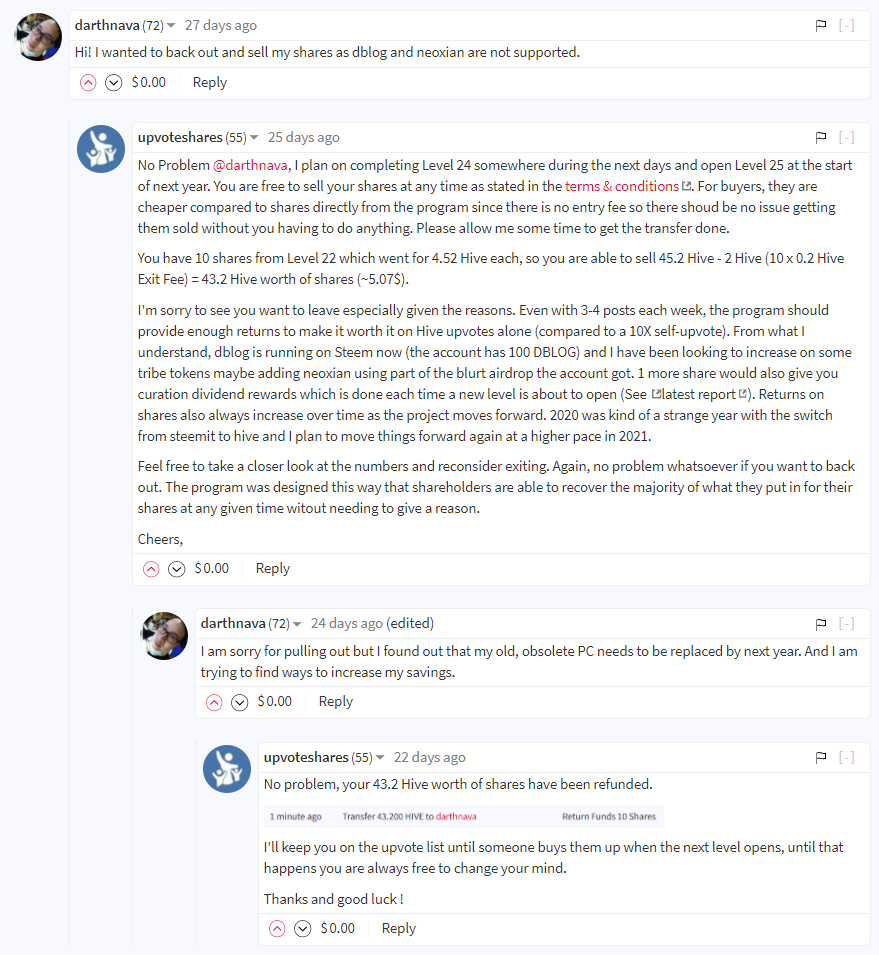 ---
1 Share currently represents a 2.8% Daily Upvote from the @upvoteshares account. Everyone who meets the minimum quality/investment requirements (See T&C) is free to join this curation program. These are currently the tokens that are staked with their multipliers. Everyone with 11 Shares or more also receives Curation Reward Dividends each time a new level opens up with a small multiplier (See Latest Level 24 Payout)
---
The expected returns can easily be calculated and actually show excellent numbers thanks to the many value-creating mechanisms build into the model.
---
Shares Up For Sale
---
For those who are interesting to obtaining these shares, feel free to leave a comment below and I'll confirm before you can send the required Hive. They will go out first come, first served as long as minimum requirements to join this project are fulfilled. These shares will be fully refunded in case the project ever comes to an end and can be passed on / sold at any given time with a 0.2 Hive exit cost for each share benefitting all existing shareholders as it results in a share burn. Once these shares are out, the project will be ready to open up Level 25 where Shares will go for 5 Hive Each.
As always, Feel free to leave questions, feedback, suggestions in the comments below!

Posted Using LeoFinance Beta