The recent public 'debate' between Elon Musk & Michael Saylor over at Microstrategy and various other large crypto asset stakeholders regarding the eco and green aspects of crypto has resulted in some kind of large BTC miner conference that set some eco goals for the blockchain as a whole. Clean energy is essential for blockchain and Hive does a good job by default, however, in case you checked out Michael Saylor's announcement and were baffled at seeing him mention Hive...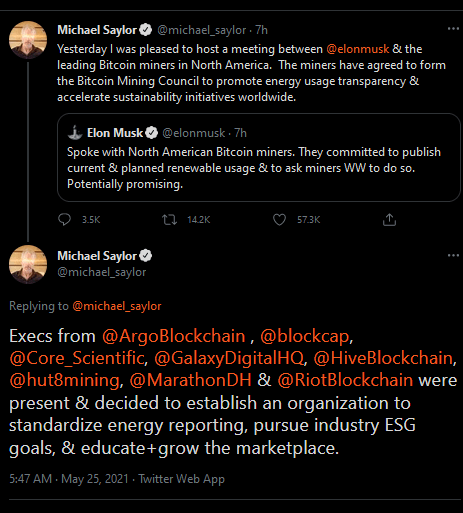 source:
... There's something I should point out. ;)
When this Hive blockchain was named, I and others in the marketing world pointed out that the phrase 'hive blockchain' was already used in this space and by a large mining corporation who are well known. We were shouted down by those who did not understand the implications for the digital marketing of 'this' Hive.
We will now forever have a contest of perception and actual Search Engine keyword domination between our Hive and the other Hive. In this case I am willing to bet that plenty of people will assume that Saylor was talking about 'our' Hive blockchain and might be wondering what exactly is going on.
If you open the @ HiveBlockchain link in his tweet, you will quickly see that he is referring to the 'other' Hive blockchain: https://twitter.com/HiveBlockchain
Marketing is about differentiation and that means BEING DIFFERENT and having your branding reflect that. This is for a reason, but hey - common sense is not for everyone it seems! :)


Wishing you well,
Ura Soul
---

Read My User Guide for Hive Here
---
---
---
Posted Using LeoFinance Beta