Technology integration in diverse industries and sectors has change the landscape of operations, as well as improved user experiences. The finance sector has not been left out in the colony of technological impact. Technology in finance has improved the overall customer experience, providing convenience and speed in operations. Now, mobile payment systems and credit card platforms make it possible to pay for things within a matter of seconds instead of writing checks which was applicable in the traditional financial operations. Hence, we have FinTech stands for financial technology.
FinTech at a Glance
Financial technology according to Investpedia is a new technology that seeks to improve and automate the delivery and use of financial services. ​​​ It is the integration of technology into offerings by financial services companies to improve their use and delivery to consumers. Fintech is utilized to help companies, business owners, and consumers to manage their financial operations, processes, and lives better. Fintech also includes the development and use of cryptocurrencies, such as Bitcoin. Today, we have many other cryptocurrencies like $HIVE, $LEO, etc.
FinTech has reshaped how conventional financial institutions conduct business and helping to provide better banking and financial services. The demand for FinTech on the global market is an uptrend. Today, traditional banks and insurance companies are replacing outdated operating systems with cutting-edge technology.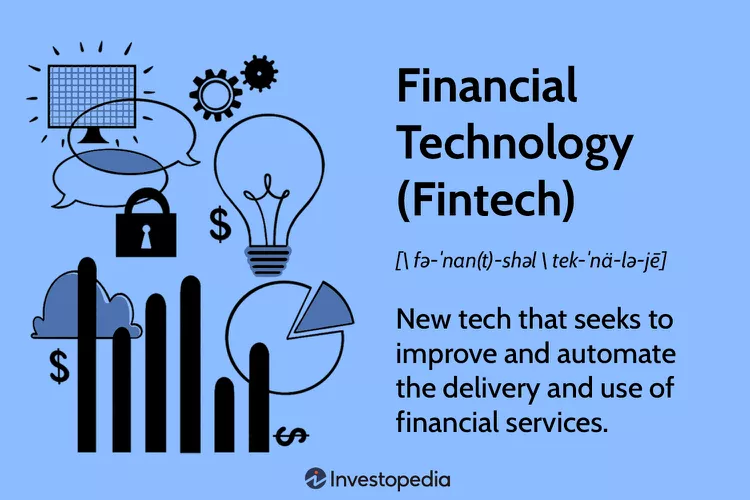 There has been a unique evolution in Fintech. According to a 2015 paper published by Douglas Arner et al, listed sme eras in Fintech evolution to include FinTech 1.0 (1866 to 1967), FinTech 2.0 (1967 to 2008) and FinTech 3.0 (from 2008 to date). It emerged as a technology employed at the backend systems of established financial institutions, such as banks. Year 2008 unveiled the new face of Fintech when Bitcoin emerged. To date, there has been a shift in Fintech delivery to more of a consumer-oriented services. FinTech now covers sectors such as education, retail banking, fundraising and nonprofit, and investment management, and many more. Examples of fintech applications include payment apps, peer-to-peer (P2P) lending apps, robo-advisors, investment apps, and crypto apps, among others.
What FinTech helps you Do differently
One of the key feature and benefit of Fintech in the finance industry is that it cuts down operational costs while affording expanded financial activities. Some examples of Fintech utility which has become a part of daily lives of many include transferring money from your debit account to your checking account via your smartphone or managing investments through an online broker application.
Global FinTech Market Report reports a total of over 30,000 companies utilizing FinTech in 2023 and predicts a market capitalization of around $305 billion in 2025 with an average annual growth rate of about 20%.

Tp FinTechs in 2023
Earlier, I googled "the Best Fintech in 2023" and discovered that several apps and platforms were mentioned with a conspicuous omission of Hive blockchain and the latest web3 based Fintech dapp - LeoFinance. A cursory look at the features of Fintech platforms show that Hive and LeoFinance fits in with even more features in one spot. LeoFinance combines the features of many top Fintech apps.
Of the highly rated Fintechs, Klarna is known for financial services such as payment for online stores, Stripe popular for online payments and e-commerce business integrations, Cash App stands out for peer-to-peer (P2P) payment and purchase of Bitcoin, Lemonade is known for financial services covering life , auto, pet and home owner's insurance, Robinhood helps in stocks investment, SoFi is known for personal loans, student loan refinancing, and mortgages. Interestingly, LeoFinance already provides for over 80% of that above listed financial services and with more features and utility emerging on weekly basis.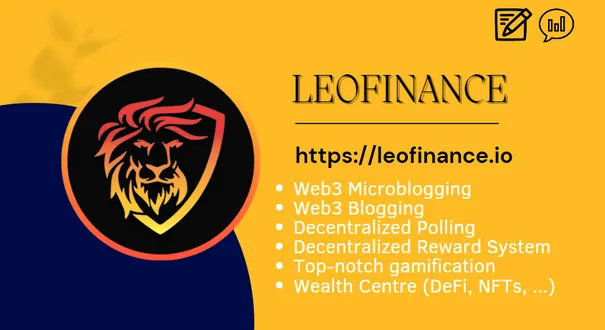 LeoFinance - The Super FinTech Solution
LeoFinance, an emerging web3 Fintech, has as its mission to democratize financial knowledge and rant easy access to the limitless opportunities that web3 offer is jealously delivered on daily basis. The platform is addictive to growth and has been constantly evolving since its establishment on the Hive blockchain. From a layer 2 blogging interface, there is a gradual shift into an everything app vision. The LeoFinance team has been constantly working in bull and bear to ensure that the user experience is kept simple, engaging, fast and serving the one-stop spot for monetization spanning SocialFi, DeFi, microblogging, NFTs, decentralized polling and more. There are options for microearning, advertisement and related revenue.
LeoFinance's flagship socialFi dapp - leofinance.io has not only provide a one-stop financial knowledge, it also offers one of the easiest entry point to web 3 with its less than 5 minutes onboarding process from web 2 social media (Twitter, google, Facebook). It has also become the best web 3 microblogging front to date.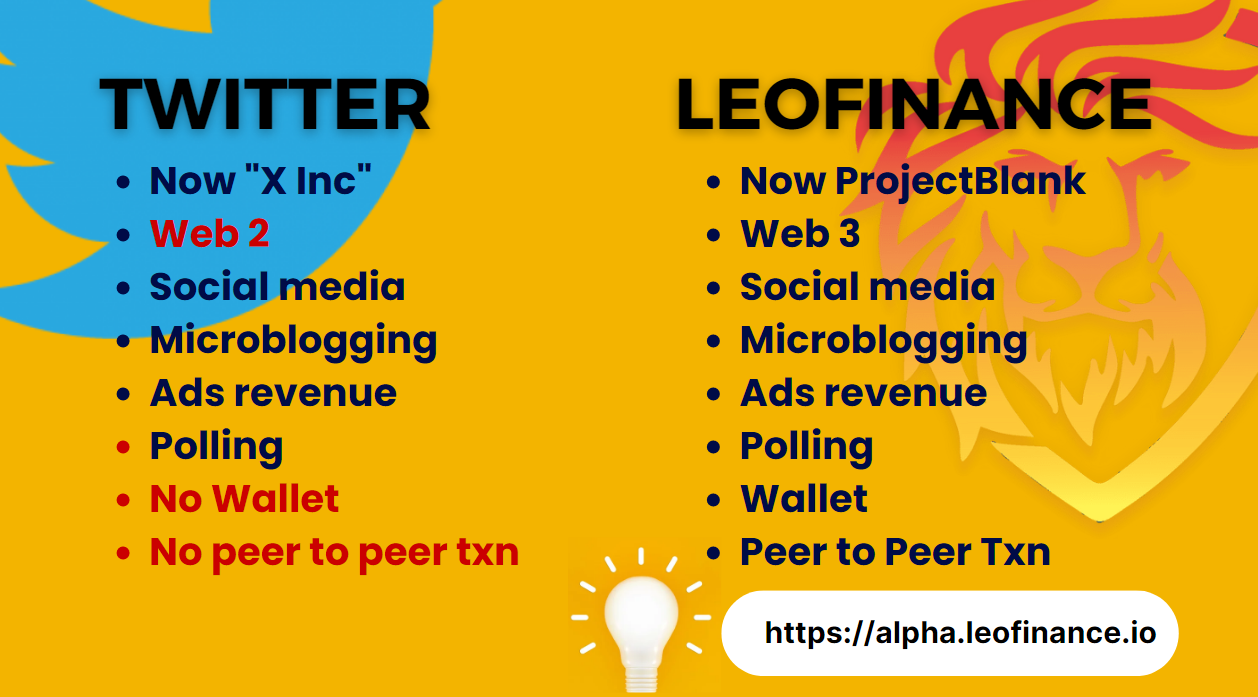 In an attempt to compare LeoFinance to Elon Musk's "everything" Twitter which it models after, reveals that LeoFinance is way closer to becoming the envisioned everything app Musk is dreaming of. LeoFinance combines all the possibilities of web3 as a Fintech platform and has over ten Fintech features of a Fintech dapp. LeoFinance has provisions for safe crypto wallet (money storage), peer to peer transactions, micropayment, fee-less transactions, fast transactions within 3 seconds, ads revenue, e-commerce, microearning, microblogging, crypto trading, Decentralized Finance (DeFi) and many more features to come.
Being built on a truly decentralized blockchain, LeoFinance guarantees users f safe funds in custody. There are no financial intermediaries and a transparent ledger system that eases the tracking of transactions.
Without a doubt, it would not be out of place to crown LeoFinance as the best Fintech dapp in 2023 with more features to roll out in the coming weeks. In a couple of months, everything that the can be accessed in the internet would be accessible in LeoFinance including artificial intelligence, play to earn games, among others.
Fintech has come to stay to give users a seamless experience with their finances, but LeoFinance makes it a lot more easier and rewarding.
Behold your Best Fintech of year 2023!
---

If you found the article interesting or helpful, please hit the upvote button, share for visibility to other hive friends to see. More importantly, drop a comment beneath. Thank you!
What is LeoFinance?
LeoFinance is a blockchain-based Web3 community that builds innovative applications on the Hive, BSC, ETH and Polygon blockchains. Our flagship application: LeoFinance.io allows users and creators to engage and share content on the blockchain while earning cryptocurrency rewards.
---
---
Let's Connect
Hive: https://leofinance.io/@uyobong
Twitter: https://twitter.com/Uyobong3
Discord: uyobong#5966
---
Posted Using LeoFinance Alpha