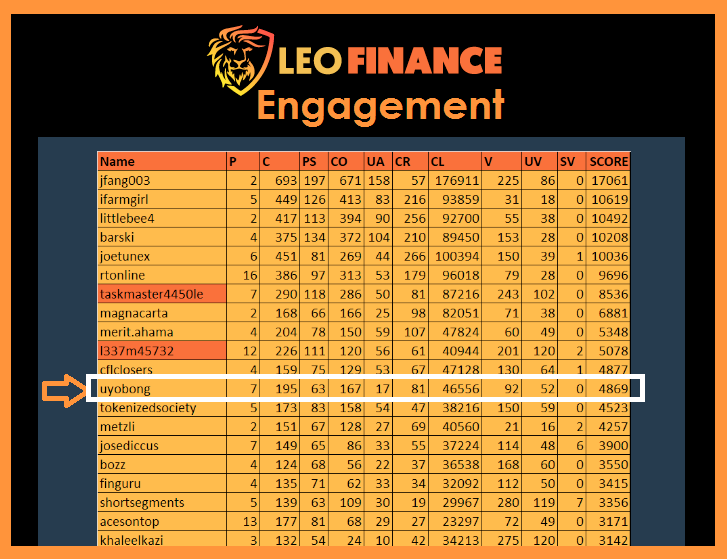 source
The new leofinance, so to speak, is on a new dimension and upgraded to a different high taste owing to the unveiling of a different methodology geared up by the new leofinance interface. Thriving out and spacing out is a way of accommodating all and sundry owing to the fact that it is of essence that the right deal that attracts interests is to be considered first so as to create the necessary space for a new level both in interest and topics of interest when creating content.
Evident enough is the fact that, for one to draw attention to leofinance, the right approach for the necessary grinding must have been put in place by the member. Grinding the juice out and following suit with the methods that draw the attention of all should be the driving factors.
The various recognised forms of engagement include;
[a]
Consistent Content Creation
This is well known to every one of the various methods of engagement in the leofinance community. Seeing that contents recognized much more on Leofinance are trivial ones mainly on finance and cryptocurrency, and seeing that contents based on these two topics draw attention more, the best way to get the most out of them is to create contents that have a lot of relation to these topics. Outside of the fact that most of the content creators on Leofinance are, to a much greater extent, consistent, it should be taken into consideration what weight and essence their content has as the quality of contents belonging to these topics is weighed. Writing of contents that are worthwhile, presenting and arranging them in a professional way, captioning the topic of the content in an enticing way that even if one didn't want to stop by, because of the captioning, will make one want to read about the content more.
The bottom line of creating content isn't just the normal writing of words, but giving direction to those words so they have an outstanding effect and great yield to the reader. This won't just give you the upvote as on that post but will drive more attention to your posts as many people will want to follow you more to see what you have to offer in each content.
[b]
Threading
This is one of the most trending updates and upgrades that the new Leofinance interface has brought into a far greater space of existence. Just as it is on Twitter, the same is implemented on threads pertaining to the new Leofinance interface. Trying to bring out the light on thread more, there are various engaging methods on thread, which include polls and normal thread. Creating threads on different topics of interest, thereby creating a threadcast, creates a better polling topic that will pique the interest of threaders. Constant threading now that #zealy has made engagement on thread easy. To initiate engagement on a thread, create a threadcast or a normal thread and make sure that the topic of the thread is captivating. If such a condition is met, the necessary reaction in respect to response to the thread as per commenting is undoubtedly increased. As for polls, create engaging polls with better options for voting.
[c]
Stacking of LEO tokens
Following the recent update about stacking Leo tokens on the Leofinance community to follow up with engagement, it is of great importance that engaging on Leofinance by stacking her token is another involvement in engagement that invariably makes one's presence seen in that it is one of the prerequisites of engagement on the Leofinance community.
A Fun fact to engagement on leofinance is that outside of the fact that makes one's presence felt on leofinance it draws one close to the system of operation on leofinance adding to the point that boots one's chance of wining #zealy's campaign reward.
Posted Using LeoFinance Alpha