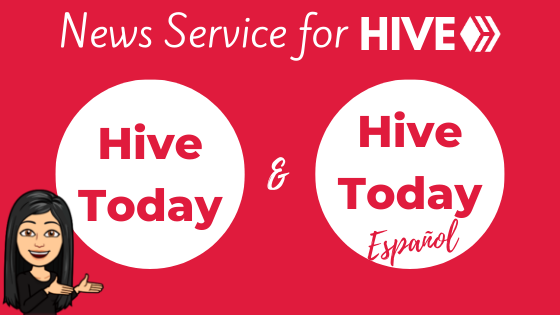 ---
Hive Today the place to get the weekly news from our Blockchain

Hi guys! Did you know, we have a weekly news service for all the Hive related info that is important for the community to be aware of? Is call…
¡Hola chicos! ¿Sabian que tenemos un servicio de noticias semanal de toda la información relacionada con Hive que es importante que la comunidad conozca? se llama...
It was born out of the necessity to collect all the news about our Blockchain in one place for easy access by the community, the goal is to provide a curated news digest for the Hive community and educate outsiders about all the great things happening in the Hive ecosystem. Is done weekly and the creator of this amazing initiative is @hivetrending. The community has the option to read the news in English from the original account @hivetoday and in Spanish with exclusive Hispanic community news on @hivetoday-es.
Saturdays & Sundays
The English version is published every Saturday and the Spanish version on Sundays. If you have an specific story or event that know or want to get publish on it, all you have to do is contact either @hivetrending on the comments of each post for the English version or me on the Spanish one.
Topics
Is pretty general Hive news, summarize and with links to where you can find more info about each item.
We discuss, Hive-Powered dApps, Tribes, & Tokens, Hive-Powered Games, Hive Raffles and Giveaways, Upcoming Hive Events and Meetups and in the Spanish version there is a dedicated section for Hispanic community news.
Support this Service
All we ask for support is a reblog of the news, that way the work we do making this content for the community can actually reach more and more people, to keep everyone informed.
Nació de la necesidad de recopilar todas las noticias sobre nuestra Blockchain en un solo lugar para poder acceder fácilmente a ella, el objetivo es proporcionar un resumen de noticias para la comunidad de Hive y educar sobre todas las grandes cosas que suceden en nuestro ecosistema. Se realiza semanalmente y el creador de esta increíble iniciativa es @hivetrending. La comunidad tiene la opción de leer las noticias en inglés de la cuenta @hivetoday y en español con noticias exclusivas de la comunidad hispana en @hivetoday-es.
Sábados y Domingos
La versión en inglés se publica todos los sábados y la versión en español los domingos. Si tiene una historia o evento específico que sabe o desea publicar en él, todo lo que tiene que hacer es contactar a @hivetrending en los comentarios de cada publicación para la versión en inglés o a mí en la versión en español.
Temas
Es una noticia bastante general de Hive, resumida y con enlaces donde puedes encontrar más información sobre cada elemento.
Hablamos de dApps, tribus y tokens, juegos de Hive, rifas y sorteos en Hive, próximos eventos y reuniones de Hivers y en la versión en español hay una sección dedicada a la comunidad hispana.
Apoya este servicio
Lo que pedimos como apoyo es un reblog de las noticias, de esa manera el trabajo que hacemos para la comunidad puede llegar a más y más personas, y mantener a todos informados.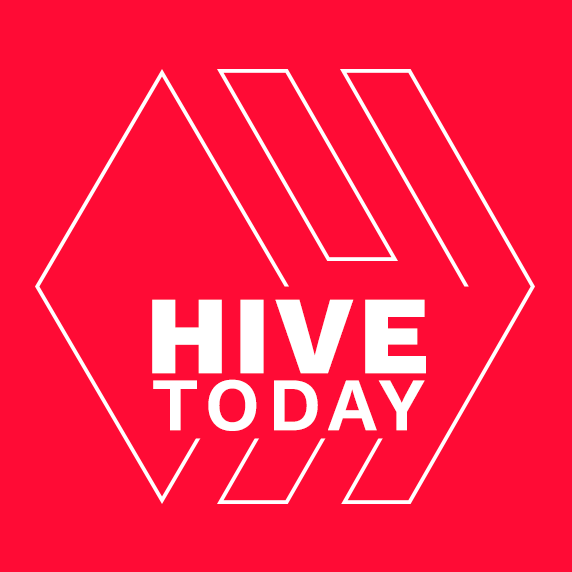 Art Credit of Hive Today -> @doze
Hive Social Presence
---
As always, thank you very much for reading me and
I hope to read your comments!
---
Picture Credit: All images are of my property unless said otherwise and the emojis are made with Bitmoji.com!
---
Proud Member and Supporter of The Minnow Support Project, If You Are Not Yet on The Community What Are You Waiting For?? CLICK below!!!

---
| Are you a Mom? Of a human or a Cat or a Dog or of anything? Join us in our Community! | Eres Venezolano? Tenemos una Comunidad Increíble Únete!! |
| --- | --- |
| | |
---
😗 Follow me on my Other Social Media...❗️⬇️⬇️⬇️⬇️