Massenüberwachung: Die EU Kommission will Bargeldzahlungen über 10K Euro limitieren und anonyme Krypto-Wallets verbieten.
Es vergeht kaum ein Tag, wo die EU (=Politiker der Mitgliedsstaaten) nicht etwas verbieten oder die Massenüberwachung ausbauen möchte.
Die EU plant jetzt sowohl Bargeld als auch Kryptos zu beschränken.
Einschränkung von Bargeld
Bargeld wird immer weiter eingeschränkt und in Zukunft sollen Zahlungen über 10 Tausend Euro in bar nicht mehr möglich sein.
Wirklich anonym war Bargeld bei größeren Beträgen ohnehin nicht mehr, da größere Zahlungen und Einlagen bereits deklarierungspflichtig waren (Geldwäsche-Richtlinie).
Die Grenze von 10K erschwert es allerdings, mittels Bargeld den Negativzinsen der EZB auf Einlagen zu entkommen. Das könnte auch einer der Gründe sein, warum Bargeld immer stärker eingeschränkt wird.
Krypto ist das neue Bargeld
Das hat die EU anscheinend auch erkannt und möchte gegen anonyme Krypto-Zahlungen aber auch gegen Krypto-Wallets vorgehen.
Ganz klar ist mir nicht, wie das umgesetzt werden soll. Aber wahrscheinlich wird man jede Bitcoin-Adresse mittels KYC deklarieren müssen, damit sie einer Person oder einem Unternehmen zugeordnet werden kann.
Bei Privacy-Coins wird das allerdings schwierig und könnte zu einem De-facto-Verbot führen. Ebenfalls unklar ist, wie das bei Lightning-Zahlungen, die von Haus aus anonymer sind, aussehen wird. Vermutlich wird jede Wallet-App KYC-Regeln befolgen und Zahlungsdaten an die Behörden liefern müssen.
Allerdings ist die Frage, wie das die EU bei einem dezentralen, globalen System umsetzen möchte.
Auch die USA planen ähnliche Einschränkungen, aber trotzdem kann kein Staat einen daran hindern, eine Peer-2-Peer-Software zu verwenden, um Kryptos untereinander auszutauschen.
Alternativ-Vorschlag
Alternative zu einem generellen Verbot von anonymen Wallets wäre eine Freigrenze von zum Beispiel 10K Euro wie bei Bargeld einzuführen. Wallets unter diesem Betrag könnten weiterhin anonym wie Bargeld verwendet werden. Wallets über diesen Betrag wären dann KYC-pflichtig. Was denkt ihr über diesen Alternativ-Vorschlag?
Fazit
Die EU möchte den Bürgern eine der letzten monetären Freiheiten entziehen. Anonymes Bargeld und anonyme Krypto-Zahlungen.
Was sagt ihr dazu? Wie wird sich das Verbot von anonymen Wallets auf Privacy-Coins auswirken?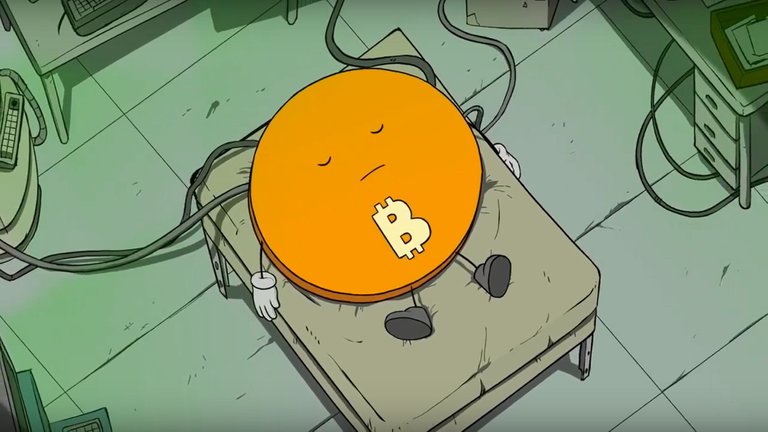 Source: Bitcoin and Friends
English
Mass surveillance: EU Commission wants to limit cash payments over 10K Euro and ban anonymous crypto wallets.
Hardly a day goes by where the EU (=politicians of the member states) doesn't want to ban something or expand mass surveillance.
The EU is now planning to restrict both cash and cryptos.
Further restrictions of cash
Cash is becoming more and more restricted and in the future payments over 10 thousand Euro in cash will no longer be possible.
Cash was no longer truly anonymous for larger amounts anyway, as larger payments and deposits were already subject to declaration (Money Laundering Directive).
However, the 10K limit makes it more difficult to use cash to escape the ECB's negative interest rates on deposits. This could also be one of the reasons why cash is becoming more restricted.
Crypto is the new cash
The EU has apparently realized that as well and wants to crack down on anonymous crypto payments and ban anonymous crypto wallets.
It's not entirely clear to me how this will be implemented. But probably every Bitcoin address will have to be declared (KYC) so that it can be assigned to a person or a company.
For privacy coins, however, this will be difficult and could lead to a de facto ban. It is also unclear what this means for Lightning payments, which are inherently more anonymous. Presumably, every wallet app will have to follow KYC rules and provide payment data to the authorities.
However, the question is how the EU wants to implement that with a decentralized, global system.
The U.S. is also planning similar restrictions, but still, no state can stop you from using peer-2-peer software to exchange cryptos with each other.
Alternative Proposal
Alternative to a general ban on anonymous wallets would be to introduce an exemption limit of, let's say, 10K Euro as with cash. Wallets below this amount could continue to be used anonymously like cash. Wallets above this amount would then be subject to KYC. What are your thoughts on this alternative proposal?
Conclusion
The EU wants to take away one of the last monetary freedoms for their citizens. Anonymous cash and anonymous crypto payments.
What do you think about this? How will the ban on anonymous wallets affect privacy coins?
Sources
[1] EU Wants To Ban Anonymous Crypto Wallets by 2024 https://decrypt.co/76432/eu-wants-ban-anonymous-crypto-wallets-2024
[2] EU-Kommission will Regeln für Bitcoin und Bargeld beschränken https://futurezone.at/netzpolitik/eu-regeln-bitcoin-bargeld-grenze-kryptowaehrungen/401449525
[3] U.S. FinCEN: How Upcoming Crypto Wallet Restrictions Will Affect You https://decrypt.co/51917/how-upcoming-crypto-wallet-restrictions-will-affect-you
[4] FinCEN's Self-Hosted Wallet KYC Regulation Proposal https://www.coinfirm.com/blog/kyc-self-hosted-wallet-regulation-fincen/
[5] "ChatControl": EU Parliament approves mass surveillance of chats, plans to "break into" encrypted messaging. https://peakd.com/hive-121566/@vikisecrets/chatcontol-eu-parliament-approves-mass-surveillance-of-chats-plans-to-break-into-encrypted-messaging
[6] Pegasus: Governments misused surveillance software and zero day vulnerabilities in smartphones to spy on opposition, human rights activists, and journalists. How to detect your phone is infected? https://peakd.com/hive-121566/@vikisecrets/pegasus-governments-misused-surveillance-software-and-zero-day-vulnerabilities-in-smartphones-to-spy-on-opposition-human-rights
Live your Secrets and Hive Prosper 🍯
xx Viki @vikisecrets