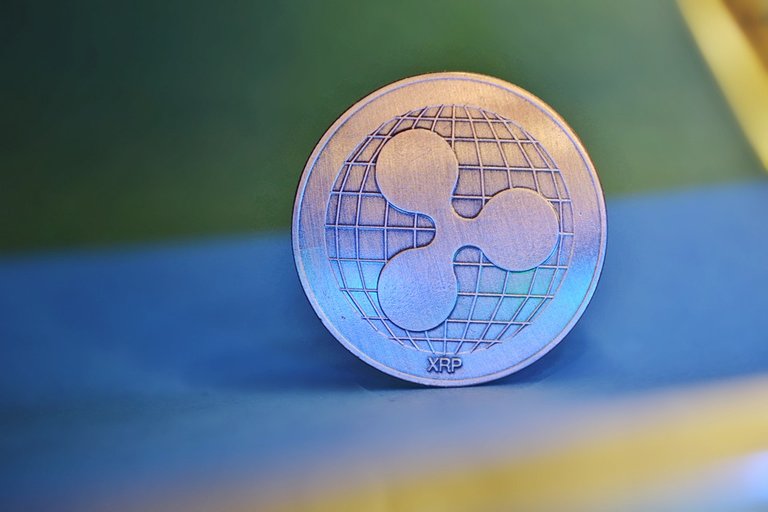 [source Pixabay]
I imagine everyone of you have notice that XRP has been recovering his counter value in fiat...and the reason behind that might as follow.
Ripple Labs has been given access to documents from the United States Securities and Exchange Commission that "express the agency's interpretation or views" on crypto assets.
According to Law360, U.S. Magistrate Judge Sarah Netburn granted the defendants' motion "in large part," finding that SEC minutes or memos relating to cryptocurrency was possibly discoverable. Staff-to-staff email communications, according to Netburn, do not have to be made.
The SEC and Ripple were also given the opportunity to object to Netburn's decision.
The SEC filed a lawsuit in December alleging that Ripple Labs, its CEO Brad Garlinghouse, and chairman Christian Larsen raised $1.38 billion in August 2013 via an unlicensed protection offering.
The SEC's suit has been opposed by Ripple, which argues that XRP is identical to Bitcoin or Ethereum, both of which have been listed as assets by the SEC, as well as criticising the agency's eight-year delay in filing its lawsuit against Ripple.
According to Law360, Garlinghouse's lawyer, Matthew Solomon, claims the SEC's suit may be "game over" if they find proof that XRP is similar to BTC or Ether, adding that the SEC's regulatory purview does not reach outside securities.
With the SEC's case against Ripple taking eight years to file, the firm's lawyers say they will disprove the regulator's allegations if they can provide documents showing conflicting determinations as to the regulator's classification of XRP.
Solomon said, "We need this discovery to defend ourselves."
SEC counsel Dugan Bliss, on the other hand, has chastised the defendants for attempting to bring the commission "on trial" by scrutinising its internal deliberations rather than defending its allegedly illegal acts, saying: "The actions of the promoter are what need to be the focus here."
Judge Netburn noticed that the hearing drew a lot of attention from the media, with more than 500 people dialling in to watch the hearings via a public phone number. The judge also issued a warning to one person for violating New York regulations by rebroadcasting audio from the hearing.
"Whoever is engaging in this conduct may be subject to criminal sanctions," the judge said.
On April 6, lawyer Jeremy Hogan, who is following the case closely, shared a 2016 cease-and-desist order directed at a Ripple Labs advisor who characterised the company as a "digital currency company" on Twitter.
"The SEC now has to clarify to the Court how a 'digital money' is a 'digital security,'" Hogan continued.
Despite the SEC's protest, the price of XRP has risen nearly 100% since the beginning of April. XRP is currently trading at $1.08, up nearly 20% in the last 24 hours.
---
Disclaimer
I hope you have enjoyed this article. Bear in mind that I am not expert in the sector but I love to update myself gathering info on different sources. Lately I have been loving reading info using my cointelegraph mobile app that gives me all the news I want when I have spare time. This post has been read, understood and reworded using my words but based on what Cointelegraph has published at this link. I personally think that sometimes some wording used is too technical for some people like myself and from here my idea of rewording it using what I think is more "easy to understand".