Good afternoon.my name is williamtboy.i am from Nigeria.i join this site yesterday.i love to trade crypto currency and love ideas and knowledge relating to finance. Apart from that I'm also open for more knowledge I guess that's one of the reasons I joined the platform.
I am a lab scientist and in my line of work I think I will be able to contribute more on this line judging I am still finding my way around the plat form I will still look out for other communities that deals on science.
I like sports too, though me trading analysis do not give me much time to follow up on sports but I think daily news update on HIVE ecosystem will get me back in track.
I'm so happy to be in this platform and look forward to learn from you all and also contribute to the community.
LET'S KEEP OUR EYES ON THIS ANALYSIS
According to daily time frame. Ethereum is going to reach pivot 35k soon.To tell you theirs hope for Ethereum to move more than that after gaining support.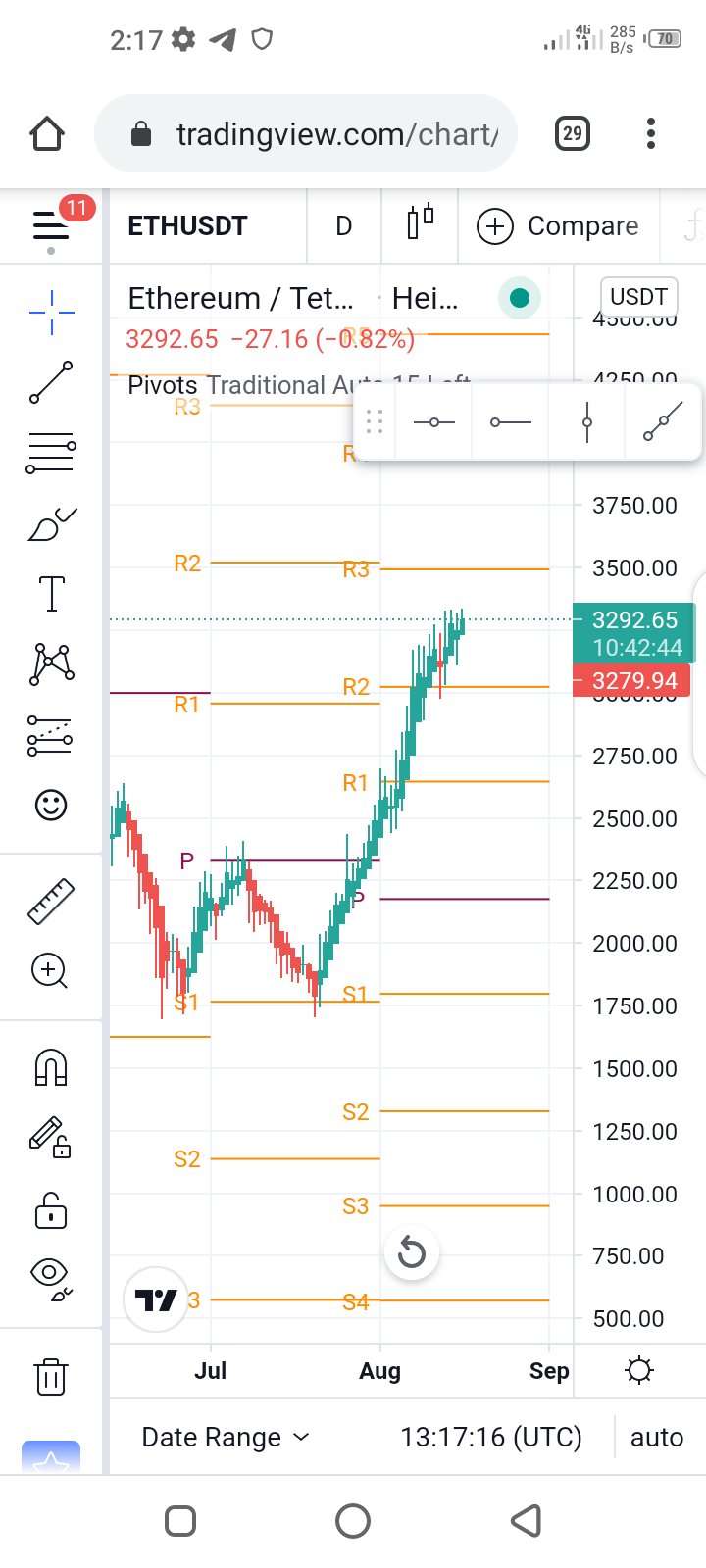 source