This publication was also writen in SPANISH and PORTUGUESE.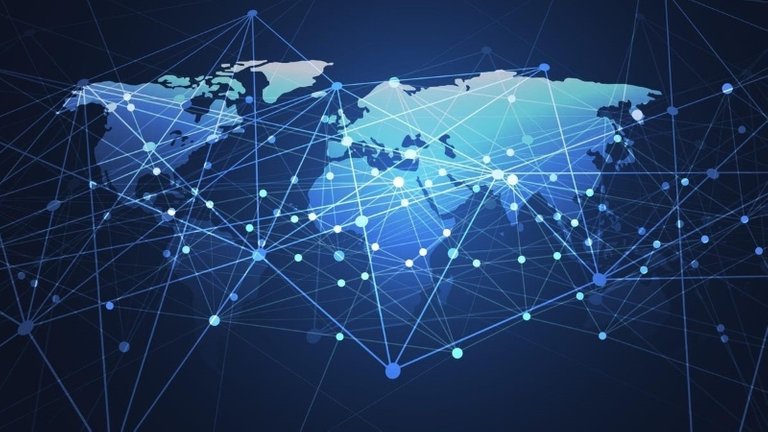 Forbes
In my last post I said that I am here in Germany, and today something very unexpected happened while I was visiting the Brandenburg Gate (one of the most famous sights in Berlin which is located at the end of the Pariser Platz - Mitte avenue): I I spoke about Hive to a French family who were in the same location.
I was looking at some details of the monument (which, by the way, is simply amazing!) and I could hear when someone mentioned the subject "cryptocurrencies" and "inflation" in the same sentence. When I looked to the side, I saw this family of Indians, I approached them and soon asked if they had heard about the Hive ecosystem.
The answer was no and so I decided to take a break from my visit to explain the basics to them. At least initially, they seemed very interested in the project idea, but I've seen this movie before and I don't know to what extent what I said will really impact their financial lives going forward... But I did my part.
Honestly, the last thing I expected to happen on my trip was talking about Hive with people I didn't know until then, haha! Regardless of what they are going to do with the ideas I presented to them, I thought it was great to have had the opportunity to prove once again how much cryptocurrencies represent the future.
---
La influencia de las criptomonedas en todo el mundo.
En mi última publicación dije que estoy aquí en Alemania, y hoy sucedió algo muy inesperado mientras visitaba la Puerta de Brandenburgo (uno de los lugares más famosos de Berlín que se encuentra al final de la avenida Pariser Platz - Mitte): Hablé de Hive con una familia francesa que vivía en el mismo lugar.
Estaba mirando algunos detalles del monumento (que, por cierto, ¡es simplemente increíble!) y pude escuchar cuando alguien mencionó el tema "criptomonedas" e "inflación" en la misma oración. Cuando miré hacia un lado, vi a esta familia de indios, me acerqué a ellos y pronto les pregunté si habían oído hablar del ecosistema Hive.
La respuesta fue no, así que decidí tomarme un descanso de mi visita para explicarles los conceptos básicos. Al menos inicialmente, parecían muy interesados en la idea del proyecto, pero he visto esta película antes y no sé hasta qué punto lo que dije realmente afectará sus vidas financieras en el futuro... Pero hice mi parte.
Sinceramente, lo último que esperaba que pasara en mi viaje era hablar de Hive con gente que no conocía hasta entonces, ¡jaja! Independientemente de lo que vayan a hacer con las ideas que les presenté, me pareció genial haber tenido la oportunidad de demostrar una vez más cuánto representan las criptomonedas el futuro.
---
A influência das criptomoedas pelo mundo.
No meu último post eu falei que eu estou aqui na Alemanha, e hoje aconteceu algo bem inesperado enquanto eu estava conhecendo o Portão de Brandemburgo (um dos pontos turísticos mais famosos de Berlim que está localizado no final da avenida Pariser Platz - Mitte): Eu falei sobre Hive para uma família de franceses que estava no mesmo local.
Eu estava observando alguns detalhes do monumento (que aliás, é simplesmente incrível!) e pude ouvir quando alguém mencionou o assunto "criptomoedas" e "inflação" em uma mesma frase. Quando eu olhei para o lado, eu vi essa família de indianos, me aproximei deles e logo perguntei se eles já ouviram falar sobre o ecossistema Hive.
A resposta foi não e então eu decidi parar um pouco a minha visita para explicar o básico para eles. Ao menos inicialmente, eles pareceram bem interessados na ideia do projeto, mas eu já vi esse filme antes e não sei até que ponto o que eu falei vai realmente impactar a vida financeira deles daqui para a frente... Mas eu fiz a minha parte.
Sinceramente, a última coisa que eu esperava que fosse acontecer na minha viagem era falar sobre Hive com pessoas que até então eu não conhecia, haha! Independente do que eles vão fazer com as ideias que eu apresentei para eles, eu achei ótimo ter tido a oportunidade de comprovar mais uma vez o quanto as criptomoedas representam o futuro.
Posted Using LeoFinance Beta