Mustang the Muscle Car that never goes out of style
Mustang el Muscle Car que no pasa de moda
From a very early age I have a platonic and misunderstood love for the Mustang, without even knowing the term Muscle Car I fell in love at an early age with a red Mustang convertible and according to the many television programs I have seen plus recent research it must have been from 67 or 69. I appreciated this particular car every morning on my way to school, I was about 8 or 9 years old, and for me it was a set of sensations that even today I don't know how to describe, its owner would turn it on every morning and for a moment the silence would be interrupted by the roar of a Lion speaking metaphorically. The sound of the engine is something you can recognize with your eyes closed and remember a lifetime, every morning when going to school I could notice the ritual of its owner checking that everything was ok with the air pressure, hood up to verify that the engine was ok, according to my impression its owner loved his car, he moved with the years and from there I never saw that Mustang again. Over the years the influence of movies and the internet led me to read more about these cars and understand the term Muscle Car, unfortunately in my country there is no culture to restore these classics, so there are only a few owners who try to keep their cars alive. The first car I bought was in 2015, for the year in question I bought a 2006 Kia Picanto according to my budget, but the important thing to remember is that while looking for a car to buy I ran into a neighbor in the area who was selling a 1972 Camaro, we took a ride to test it and although I was tempted to buy it I did not do it precisely because of the details that had to be remedied and I live in a country where there are very few or no mechanics that perform an acceptable restoration. As the owner talked about all the love he put into his Camaro I understood even more why Muscle Cars generate so much passion despite the years and Mustangs never go out of fashion.
Desde muy temprana edad tengo un amor platónico e incomprendido por los Mustang, sin haber conocido aun el termino Muscle Car me enamore a temprana edad de un Mustang convertible color rojo y de acuerdo a los muchos programas de televisión que he visto más las investigaciones recientes el mismo debió ser del año 67 o 69. Este auto en particular lo apreciaba cada mañana cuando me dirigía a la escuela, tenía alrededor de 8 o 9 años, y para mí era un conjunto de sensaciones que aun el día de hoy no sé cómo describir, su dueño cada mañana lo encendía y por un momento el silencio se veía interrumpido por el rugido de un León hablando de forma metafórica. El sonido del motor es algo que puedes reconocer con los ojos cerrados y recordar toda una vida, cada mañana al ir a la escuela podía notar el ritual de su dueño revisar que todo estuviese bien con la presión del aire, capot arriba para verificar que el motor estuviese bien, según mi impresión su dueño amaba su auto, El mismo se mudó con los años y de allí no vi más ese Mustang. Con el pasar de los años la influencia del cine y del internet me llevaron a leer más sobre estos carros y a entender el termino Muscle Car, lamentablemente en mi país no existe una cultura que permita restaurar estos clásicos, así que solamente quedan algunos dueños que tratan de mantener sus autos vivos. El primer carro que compre fue en el año 2015, para el año en cuestión compre un Kia Picanto 2006 de acuerdo a mi presupuesto, pero lo importante de recordarlo es que mientras buscaba un auto que comprar me topé con un vecino de la zona que estaba vendiendo un Camaro del año 1972, dimos un paseo para probarlo y aunque estuve tentado a comprarlo no lo hice precisamente por los detalles que habían que subsanar y vivo en un país donde existen muy pocos o ningún mecánico que realice una restauración aceptable. Mientras el dueño hablaba de todo el amor que le imprimió a su Camaro entendía más aun por qué los Muscle Car generan tanta pasión a pesar de los años y los Mustang nunca pasan de moda.
---
Mustang Boss 429
---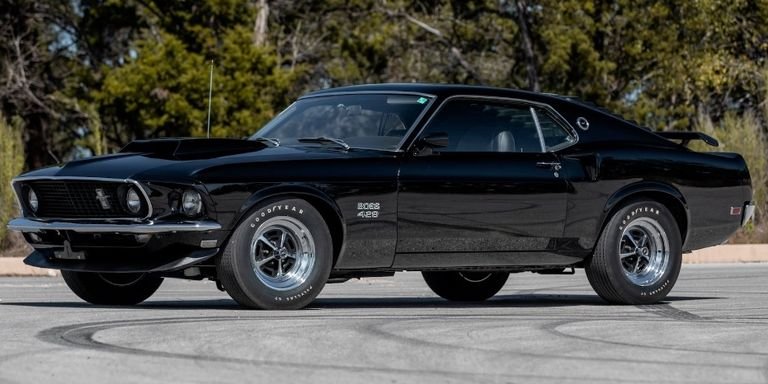 ---
Dear reader, by now you must know that I am a big fan of Mustangs, and one of the Mustangs that keeps me awake at night is the Boss 429 model, a model created with the purpose of participating in Nascar races and above all with the purpose of competing with the Chrysler Hemi 426 engine of the time, which is why we are talking about a robust and high competition engine. Cars like these can be seen in the movie of our favorite assassin Jhon Wick. According to the data that we can find on some websites or specialized magazines, few units were manufactured, we speak of 1300 to 1500 units, which means that it is a very appreciated car and sought after by collectors. We talk about a price of 200k $ depending on the condition of the vehicle, some have surpassed the mark of 400k $. If you want to see the historical prices I leave you this Link
Querido lector ya a estas alturas debe saber que soy un gran fan de los Mustang, y uno de los que me quita el sueño es el modelo Boss 429, un modelo creado con el fin de participar en las carreras de Nascar y sobre todo con el fin de competir con el motor de la Chrysler el Hemi 426 de la época, por lo cual hablamos de un motor robusto y de alta competición. Autos como estos lo podemos apreciar en la película de nuestro asesino favorito Jhon Wick. De acuerdo a los datos que podemos encontrar en algunos website o revistas especializadas se fabricaron pocas unidades hablamos de 1300 a 1500 unidades, lo que significa que es un auto muy apreciado y buscado por los coleccionistas. Hablamos de un precio de 200k $ dependiendo de la condición del vehículo, algunos han sobrepasado la marca de los 400k $. Si desean ver los precios históricos les dejo este Link
---
---
How much is a Muscle Car worth in my country?
---
At this point I realize that it is impossible for me to obtain this particular Mustang model, so I decided to contact some sellers in my country in order to find a Mustang manufactured between 67 to 70, that was original or restored. I thought I would not reach my goal, precisely because I know that few people restore their cars, others keep them, but have major bodywork details; however, I came across a Mustang Fastback 1970 Boss 427 model, to which they have given a lot of love and affection. It is valued at $ 50k, a sum that perhaps in another country would say is overwhelming and ridiculous, thinking that they can acquire a super restored and improved car for a similar price; but you must take into consideration that here the Muscle Car are very scarce and especially to get them in such an optimal state as this I see it almost impossible. Here I leave you the link to the publication and some photos so you can appreciate the current state of the car that I mention
En este punto me doy cuenta que es imposible que pueda obtener este modelo en particular de Mustang, entonces me di a la tarea de contactar algunos vendedores de mi país con el fin de encontrar un Mustang fabricado entre los años 67 al 70, que fuese original o restaurado. Pero sobre todo que su carrocería se mantuviese lo más intacta posible. pensé que no alcanzaría mi objetivo, precisamente por el hecho de saber que pocas personas restauran sus autos, otros los conservan, pero presentan detalles mayores de carrocería; sin embargo, me topé con un Mustang Fastback 1970 modelo Boss 427, al cual le han dado mucho amor y cariño. Está valorado en 50k $, una suma que quizás en otro país dirían es abrumadora y ridícula, pensando que pueden adquirir ya un auto súper restaurado y mejorado por un precio similar; pero deben tomar en consideración que acá los Muscle Car son muy escasos y sobre todo conseguirlos en un estado tan optimo como este lo veo casi imposible. Acá les dejo el enlace a la publicación y algunas fotos para que aprecien el estado actual del carro que menciono
---
Mustang Fastback 1970 Boss 427
---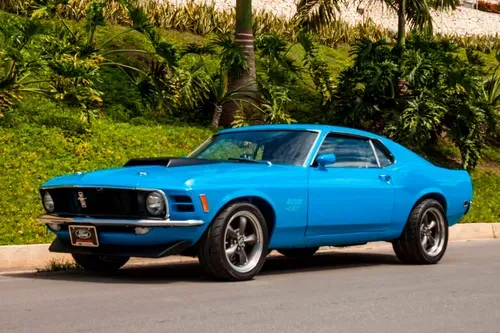 ---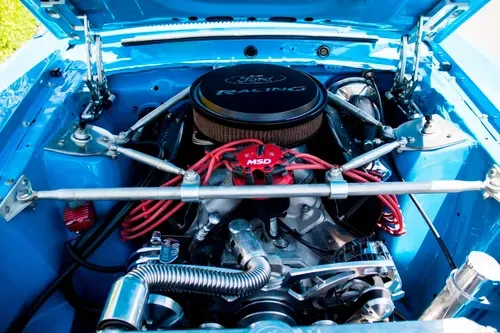 ---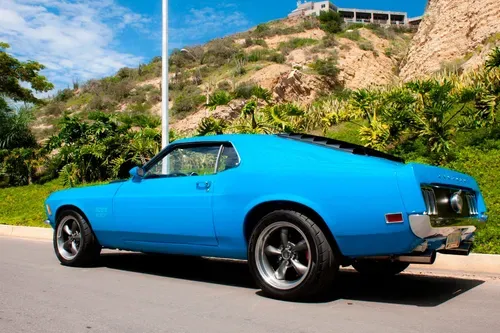 ---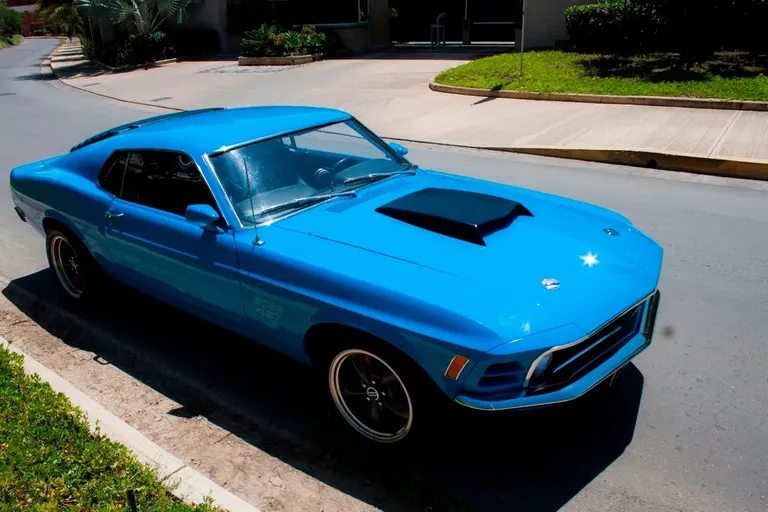 ---
This is my participation in the contest and I hope you like it.
Esta en mi participación dentro del concurso y espero que sea de su agrado
---
All youtube videos belong to their creators, the images of the Mustang 427 were taken from the sales publication, they belong to their creator. The image of the Mustang Boss 429 belongs to the car of the deceased actor Paul Walker, the photo was taken by Mecu
Todos los videos de youtube pertenecen a sus creadores, las imágenes del Mustang 427 fueron tomadas de la publicación de venta, las mismas pertenecen a su creador. La imagen del Mustang Boss 429 pertenece al auto del Fallecido actor Paul Walker, la foto fue tomada por Mecum