Watching Hive take a hit is not something any of us want to see, especially after having seen its value hit well over $1 USD in the last year. However, this is not the first bear market we've been through, if you've been in crypto for over a few years. Some are seeing this for the first time and seeing a doomsday for crypto prices. While I am not qualified to give you financial advice, I can tell you that my personal perception is that this is but a blip on the radar. Let me share some good news...
While Hive is on the cheap (my opinion):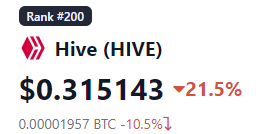 This makes owning tokens from Hive's secondary market even cheaper! Granted, I'm biased as I hold a LOT of LVL, but I used this as an opportunity to buy more!
In one month, LVL has seen volatility like most Hive Engine tokens:

The reality is, LVL is at nearly the lowest cost it has been in nearly a full year. This is a very curious thing. Let's consider what LVL is and why this is interesting...
LVL - What is it?
Level 1 (LVL) is the base token for the Psyberverse. It is the token that will be used to buy items for games that are linked to the Hive blockchain, where we call home. Games? Yes...games...with an 'S'! LVL will be used in Psyber-X, which is a first person shooter game. That is the flagship game. Up until a week ago, only one person had played Psyber-X. That was the developer and his team. Many within Hive and across the internet had hinted that Psyber-X was a rug in the making, that "no one could make a game like what was being promised."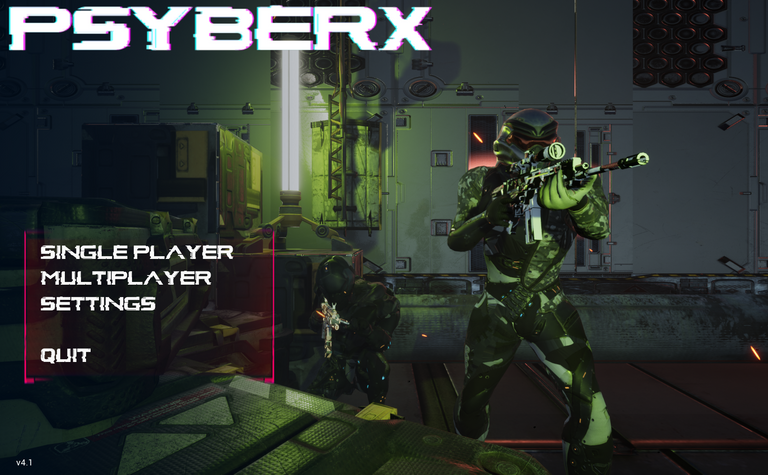 Not only have the makers of Psyber-X come out with a demo, other people are currently playing and streaming the game, testing it in the pre-Alpha stage. Pre-Alpha means it is being tested internally, amongst the development and marketing teams (which is how I got to play it). Yes-that's right. I've played the game. I've downloaded the files (about 28GB) and played both a team version and a free-for-all version. I found out that I'm actually not that bad...but I digress.
Founders, or people who have invested early into the game, showing faith that we were going to make them whole in a world of little trust...they believed and earn the reward of trying the game out. They'll get their first chance in just a few days. There are only a couple ways to get into the action as a Founder. The only remaining ways at this point is through an Avax pass or a Myria pass:
Avax Bronze Pass and the Myria Silver and Gold Passes are the only ways to get into the Alpha testing of Psyber-X.
What about the other games?
Some of you may not be into first person shooter games. That's alright. We have multiple games within the Psyberverse that will use the same NFTs as Psyber-X. The next game that will be in the Alpha testing phase soon (like possibly before Thanksgiving soon) is Psyber-Decks:

Not only will Psyber-Decks use the same NFTs, it will also use LVL. Need an example of gameplay?
It is still in the process of being developed, but you can see, it's coming along! If you'd like to be included in the Alpha testing, you only need to buy 2 crates at the http://www.psyberxmarket.com - That's it! You can buy crates (which hold 5 NFTs each) for $20 USD equivalent in Hive, HBD, or LVL. Soon, it will only be with LVL. With prices where they are now, perhaps now is a great time to pick up some LVL? I'll leave that to you to decide. Here's the current pricing: https://hive-engine.com/trade/LVL
Psyber-Towers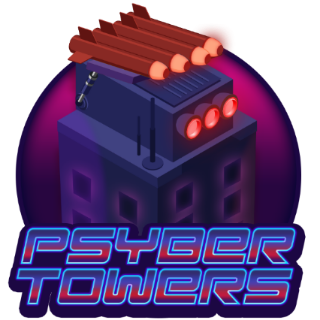 If you like Tower Defense games (I really, really do!), you'll love Psyber-Towers. We've already built the game and are currently integrating the back-end into the user interface. This basically means, we have a game that is playable, but we need to code it to use all the NFTs that we've been talking about. Psyber-Towers, surprise surprise, will also use LVL.
Now, let me give a distinction here...When I say, "Use LVL," we've been building our games to also allow you to earn LVL, too. These are risk-based, and skill-based games. That means you are putting up LVL to play, but if you are skilled enough, you can find yourself earning more LVL than you put in to play. We built our games to be "Play to Earn." That's right. You can earn crypto by playing games!!!
Psyber-Sects
The name is funny. Of course it's a homophone, but what's the use of being in the game-making industry if you can't have fun?!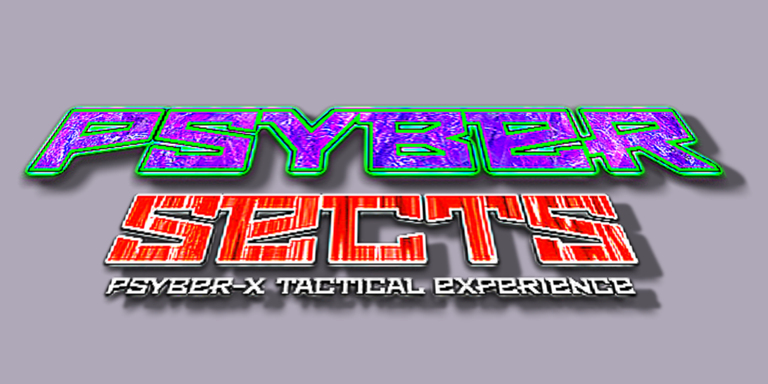 Where does the "Sects" come in? You will be able to compete your 'gang' or Sect against another. It is a "Real Time Strategy" (RTS) Game: https://en.wikipedia.org/wiki/Real-time_strategy This will be a good read if you're not familiar. Again, you'll be able to use those same NFT assets from the crates you bought to play Psyber-Decks. You'll also play for LVL as another Play to Earn game!
That's 4 Games!!!
But that's not all!
We are in talks with another game developer who is coming close to finishing another game. We are negotiating with them to bring their game into the Psyberverse. If they connect with us, that will be 5 games that will use LVL and the same NFTs!!!
We are the first gaming conglomerate/studio/'metaverse' aka Psyberverse to do this that I'm aware of. Here's the kicker:
The supply of LVL is limited!!!
We have capped the amount of LVL at 500 Million tokens. As it currently stands, 300M have been sold. There are 200M left and they are being tightly guarded. The 300M that have been released are already in use in varying degrees. Now consider the fact that there will be 4 games within the next few months that will all be using LVL to transact. Should the value of LVL be where it is currently? That's the state of the market. Who knows what will happen between now and whenever. What I do know is that in December 2021, the price of LVL was approx. 0.00045 Hive each. Today, they are 0.00115 each:

Whether you decide to buy LVL or not, that's up to you. Want to buy NFTs for the 4 games (possibly become 5 games)? That's also up to you. Don't want to play the games yourself? You can rent your NFTs to someone else or let someone borrow them and split the earnings. It doesn't matter to me (@bobthebuilder2). I just wanted to let you know that with Hive being $0.31 each and LVL being 0.00115 each, that puts 1 LVL at $0.000465 USD each. For 1 penny, you could buy 21.5 LVL...for now. I just wanted to share the message. In full disclosure, I (@bobthebuilder2), have over 7M LVL. I have purchased nearly 1M in the last couple days.
Also in full acknowledgement, the highest price LVL has been was when the tip of a candle hit 0.01 Hive in February 2022. It was for a mere moment, but it did trade at 0.007 for several days, as memory serves (Even on as recent as Sept 9, it was 3.5x where it is now). If this gives you perspective on where it could be (10 and 3 months, respectively, before people actually got to test the game, mind you), so be it.
With this message, I wish you good luck! Make the best choices for you and your family! I think it's going to be a Happy Thanksgiving and a Merry Christmas!
---
---
---
Notable Posts:
Official Lore Stories
Informational:
*The bridge is currently down for maintenance.
---
---
Financial Links
Buying Level 1 (LVL)
Hive
Buying NFTs
Myria Passes
---
---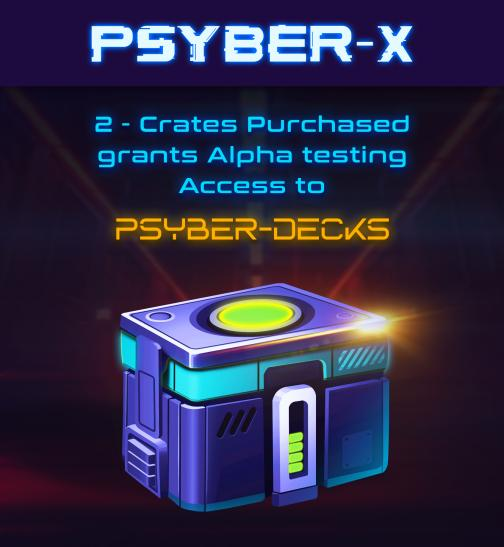 Psyber-Decks is a mini-game being developed to use Psyber-X NFTs. If you'd like to be able to play the game before anyone else, you simply need to buy 2 Psybercrates at http://www.psyberxmarket.com for the Alpha testing access.
---
---
Social Links
---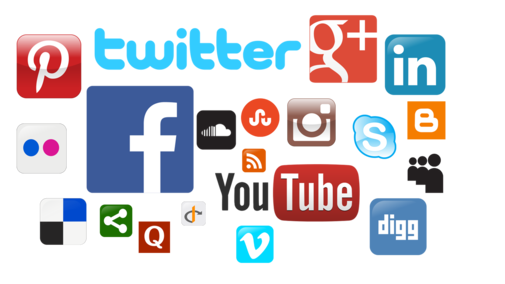 Psyber-X on Pimp Media

PsyberX on 1UP Zone

Hive account @psyberx

Twitter account psyberxofficial

Official Psyber X Discord Chat

Official Youtube account Psyber X

Official Facebook page Psyber X

Our Instagram account PsyberXofficial

The official Psyber X TikTok

Telegram Chat Invite
The Gaming Studio Royal Reptile Twitter

NftShowroom Psyber X Collection

Psyber X Blog on Reddit

Official 3Speak PsyberX Account

Whatsapp Chat Invite

Line App Chat Invite
---
*There is nothing in this post that should be construed as financial advice. If you are looking for financial advice from a blog post, you're looking the wrong place. Talk to someone who has a fiduciary responsibility to look out for you if that's what you're looking for. Be responsible!