When I was told that the wedding reception area is to be held at Libaong, I found myself agreeing to host my co-teacher son's wedding right away. Libaong which means "a rough road" is a small and silent barangay in a faraway countryside hiding behind the mountain rolls.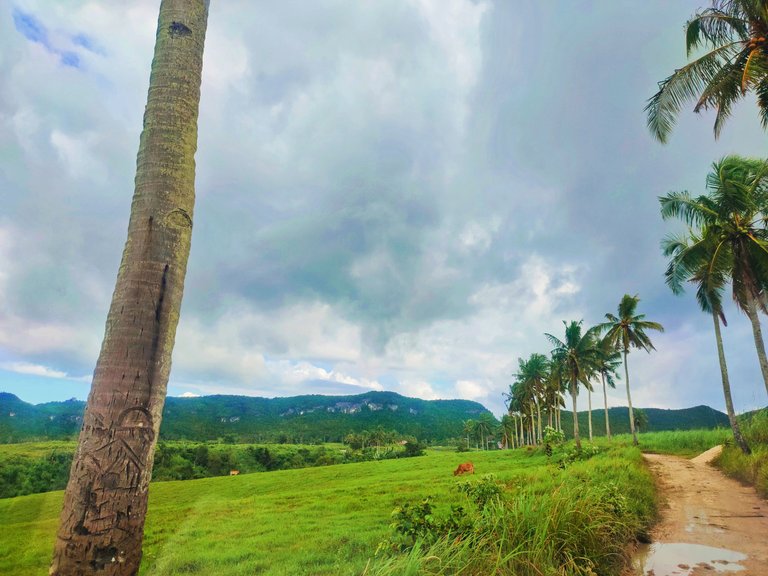 This barangay is only accessible through "Habal-habal" (private mountain motorbikes) and by off-road vehicles. Its road gets super slippery and has several craters that get filled with water on rainy days is a challenge to pass through. (Thank God it didn't rain that day!)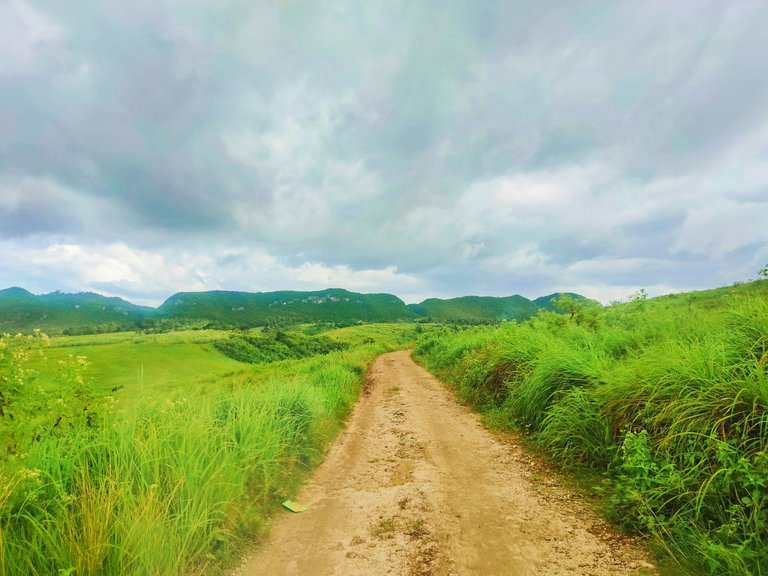 I've been quite interested in the place because of its greeneries and beautiful landscapes moreover I've been eyeing this place as our next hiking/trekking route for my Grade 12's Basic Mountaineering Adventure as a requirement of our PE subject for the next sem. So, having this chance to go to Libaong and greet the locals there is a great opportunity for me to check the place and be familiarised with it.
In my hometown, weddings are usually held on either Saturdays or Thursdays for the Catholic faiths. Thursdays are for ordinary weddings and Saturdays are for special ones. The one I'm about to share today is a special wedding. Though for me, all weddings are special as these are the happiest days for the couple.
So today I'm bringing you with me to these beautiful views of the peaceful village of Libaong and a sneak peek of the wedding reception in the countryside.
---
On the day of the wedding
After the wedding ceremony at 11:20 AM, we then head straight to the reception. I was told already by the mom's groom that we will have first our lunch to be followed by the program which I think was wise for it's almost lunchtime.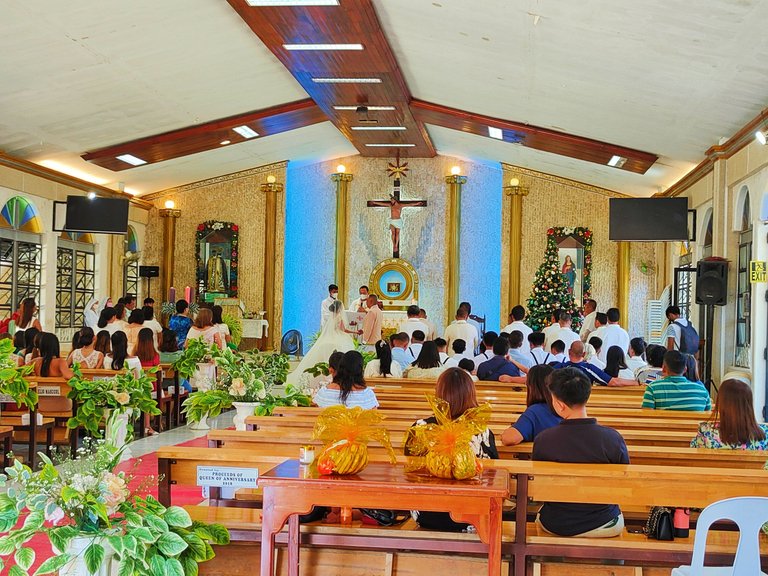 Disclaimer: I'm not a professional wedding host, yet still, I received several invitations and calls to be someone's wedding host. I don't accept talent fees too. I only do it to help my close friends and the people who trusted that I have the skill. Though some really insist that I should accept the TF.
There are two routes going to Libaong, we took the most challenging one (we only realized later on that that we took the hard one). I was excited about the scenery that would greet my eyes! and Viola !!! The views that we passed are so refreshing and relaxing and I could see that the place is really good for hiking. I had all my time to relax and prepare my thoughts for a later's event.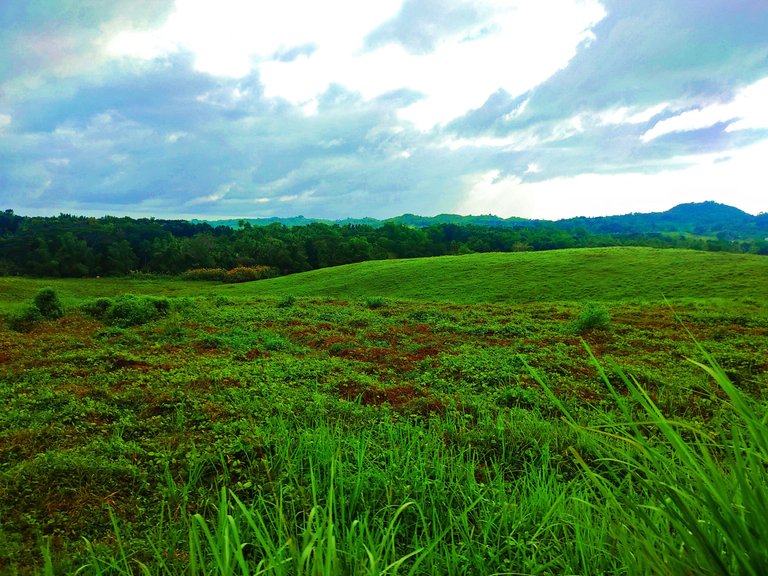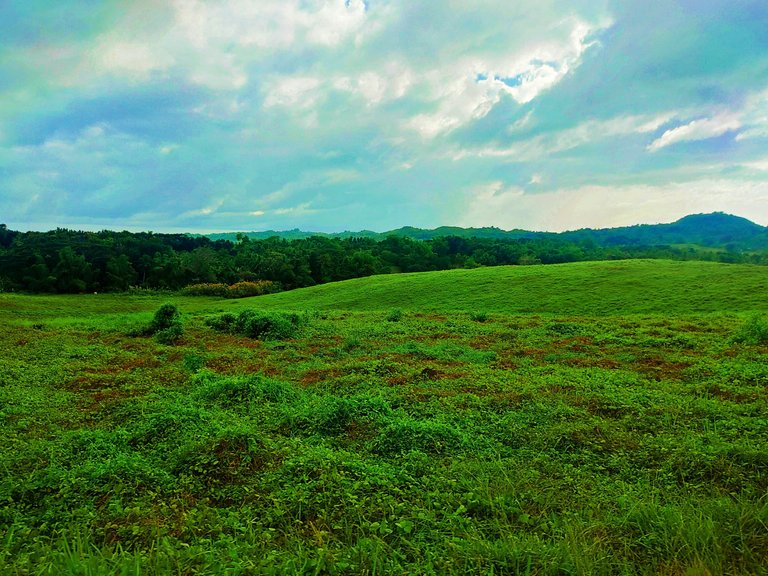 ---
The journey.
The whole travel was bumpy with uneven roads and holes here and there. They said there is a shortcut going to the reception venue, but we didn't find it, we drove almost 1 hour searching for the location. My back aching and my stomach growling, it was a long and exhausting ride, but I forgot all of these inconveniences when I finally saw the spectacular view of this part of the countryside.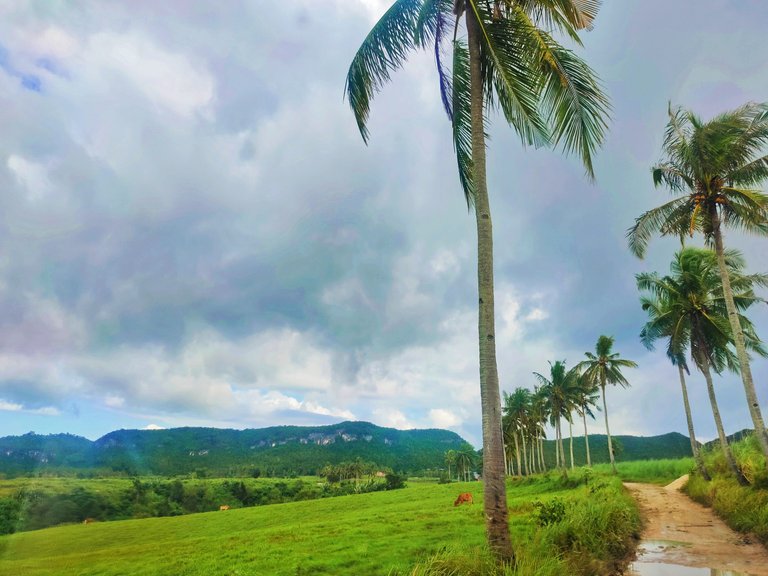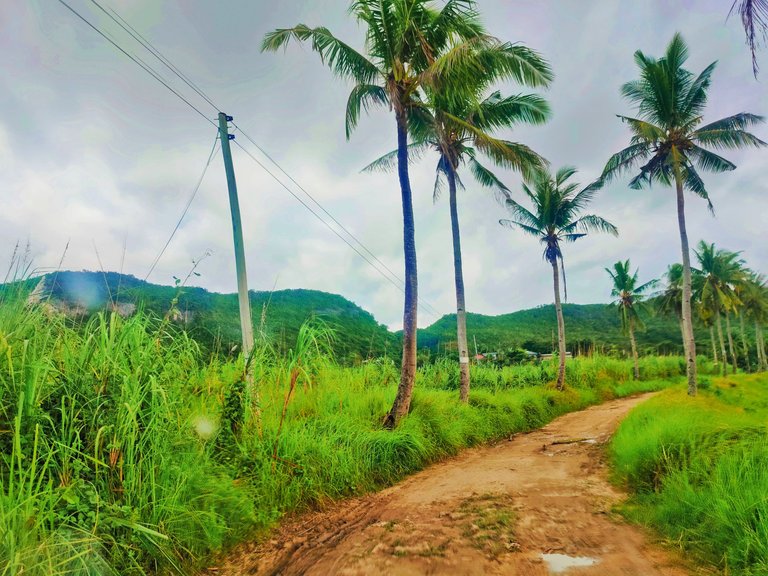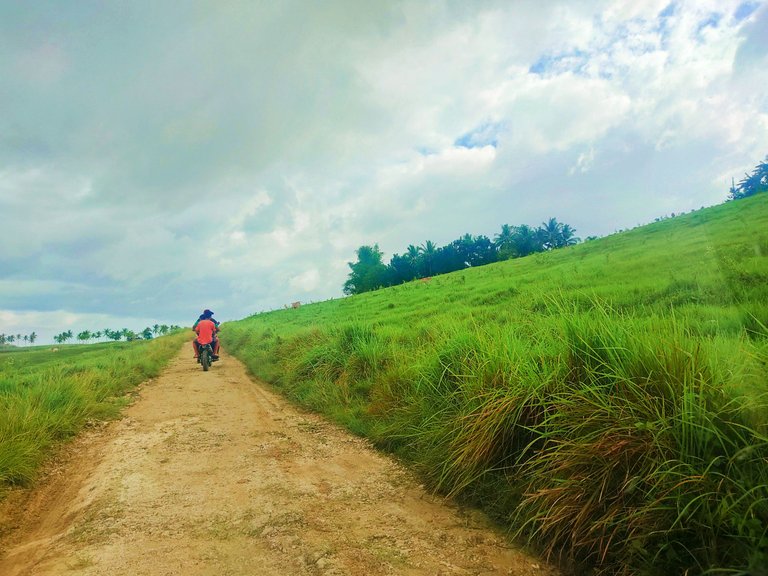 The views were a good sight to behold. This part of the countryside is very peaceful and calm. Lucky are the locals living here, no noise, no distractions just a plain simple life full of greeneries wherever you look at.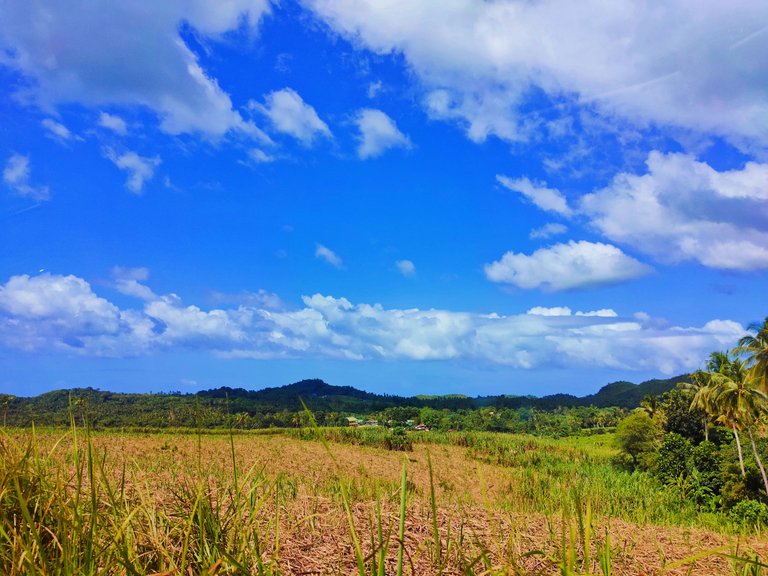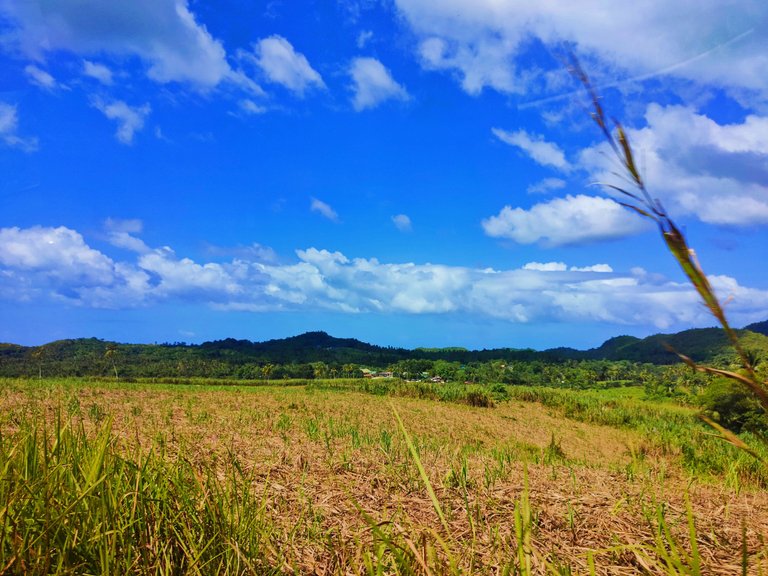 By the time we entered the road going to Libaong, the weather was lovely. We were able to see the vibrant beauty of the open field under the blue sky.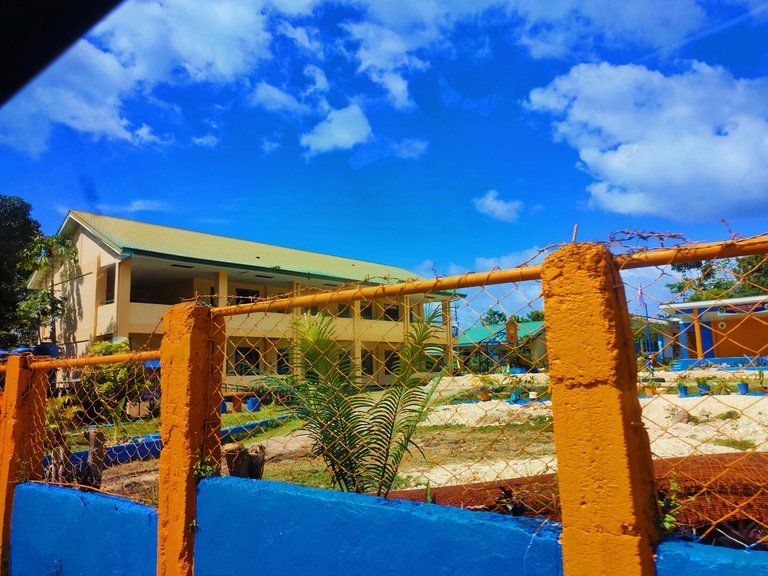 This is a very remote barangay but this village has one public school for all the kids in the barangay.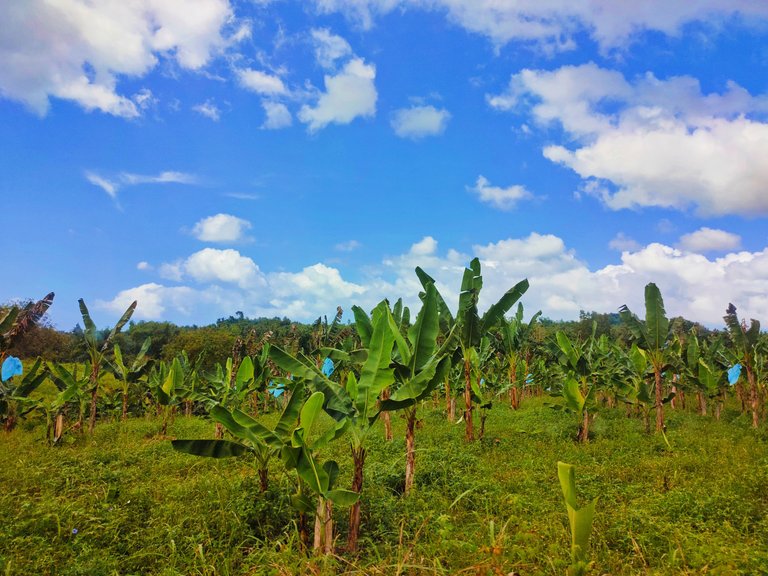 We passed this banana plantation also. I was surprised to see this kind of crop here as it is known that Libaong is a sugarcane plantation. Most of the land in this barangay is owned by the famous Hacienderos in town!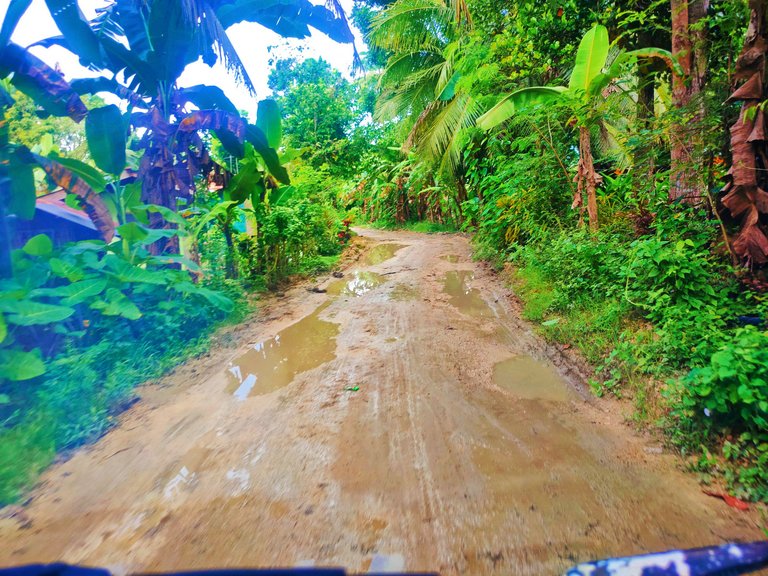 And the reason why the roads going to this place couldn't be concreted and fixed is that these roads are private properties. Landowners refuse to donate their lands to the government. I asked the locals about the road and how they live with it, and they said that they are thankful that they have the road to pass by. I think the land where they built their houses is also owned by the haciendas.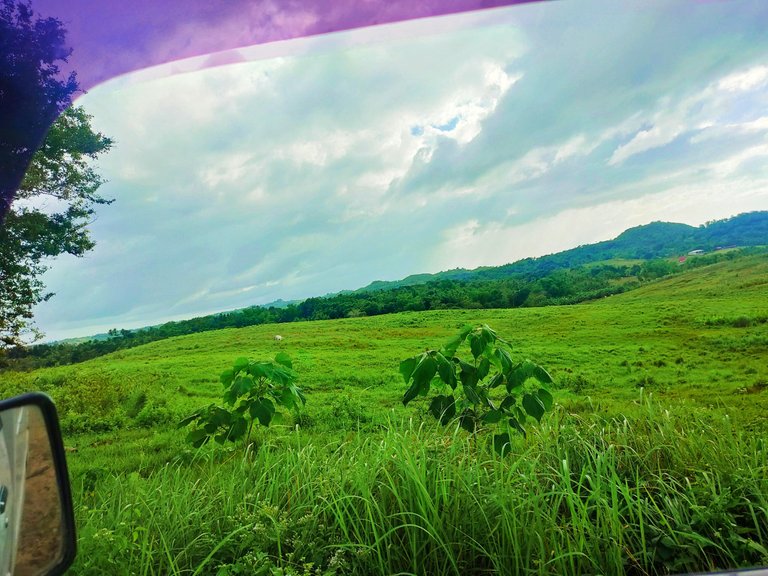 We continued our trip and saw more of the beauty of this remote place. We then arrived at the village's mini-gymnasium, the reception area.
---
The reception area.
In our tradition, the wedding's reception area is always held at the Bride's place, but this depends on the couple nowadays. I was expecting a venue packed with a crowd, but I was surprised there were only a few people in the venue. And there I learned, that most of the bride's relatives stayed at their house because they also had another feast there. So, this venue is solely prepared for the guests.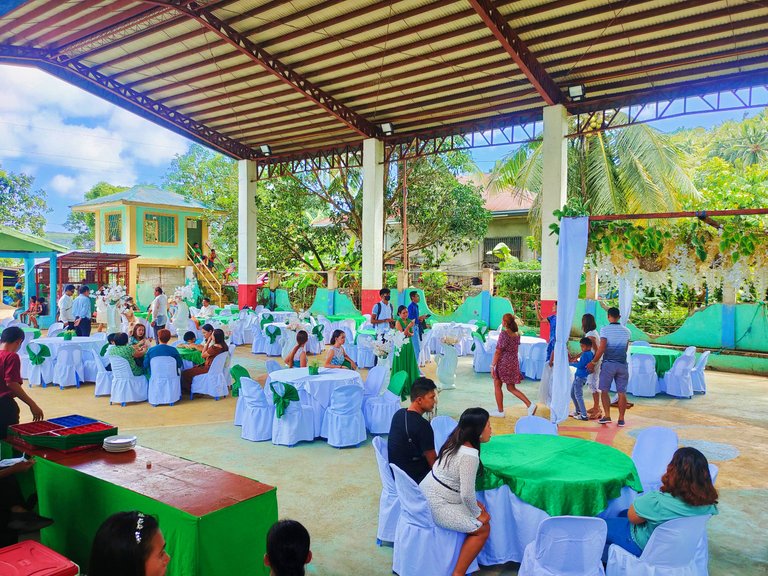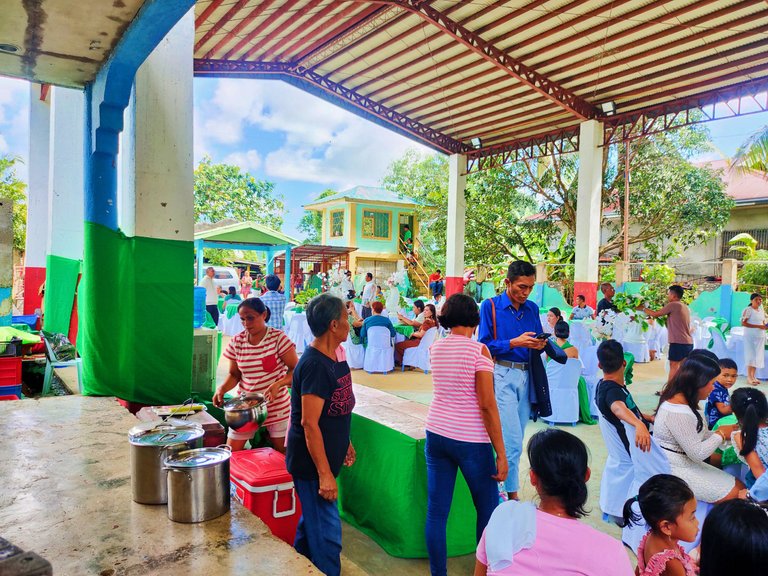 The people were slowly coming and I knew they were hungry already but we couldn't eat yet because we were waiting for the Lechon (roast pig), the main dish in every Filipino's celebration.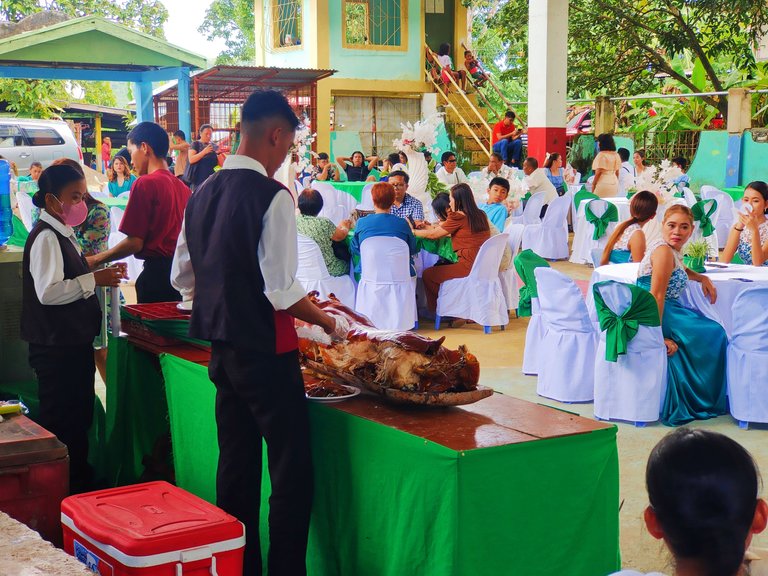 And finally, it's here! Look at that lady staring at the Lechon.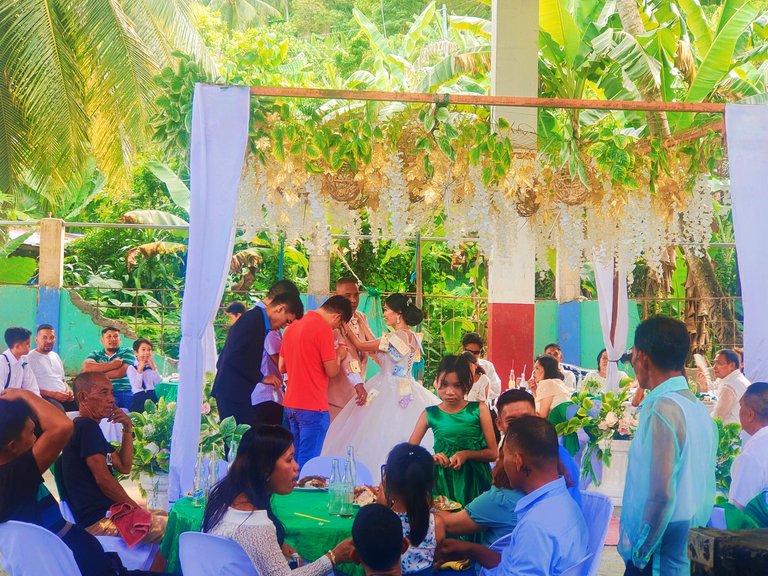 This is the money Dance of the Couple- their first dance as a newlywed where guests pinned the money on them as their starter in building their family.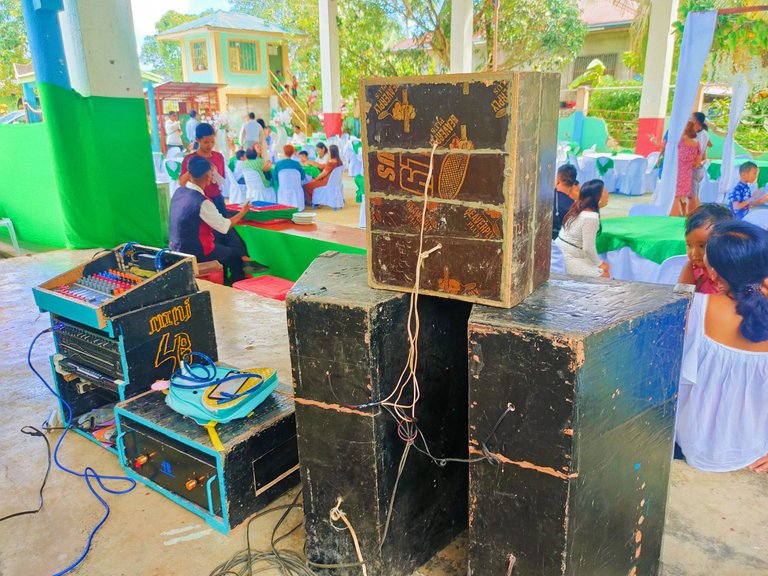 And this is what the sound system of the countryside looks like. Hehe.
The program lasted for almost 3 hours including lunch. The people were full and happy during the program. I felt happy and satisfied seeing their faces and interactions.
Time to go home!
---
Going home with some realization.
Midway, we took another route going back to the National Road, the shortcut to our exit. But before that, I was able to take several photos of my favorite part of this country side- their greeneries and the lovely backdrop, the mountain rolls.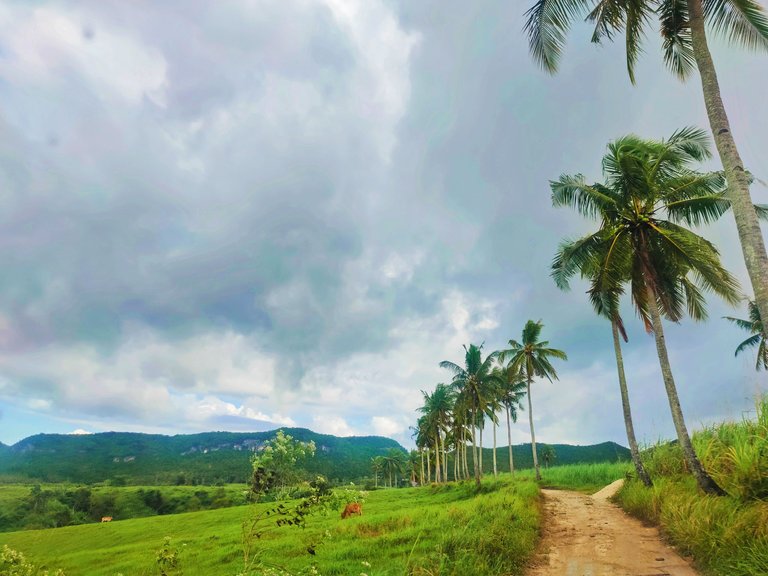 I see how long the trip is and how difficult the road coming and going to this place is. Everything here is just so serene, only a few houses, no noisy vehicles, it's very countryside. How wonderful it is to live in a place as rewarding as this.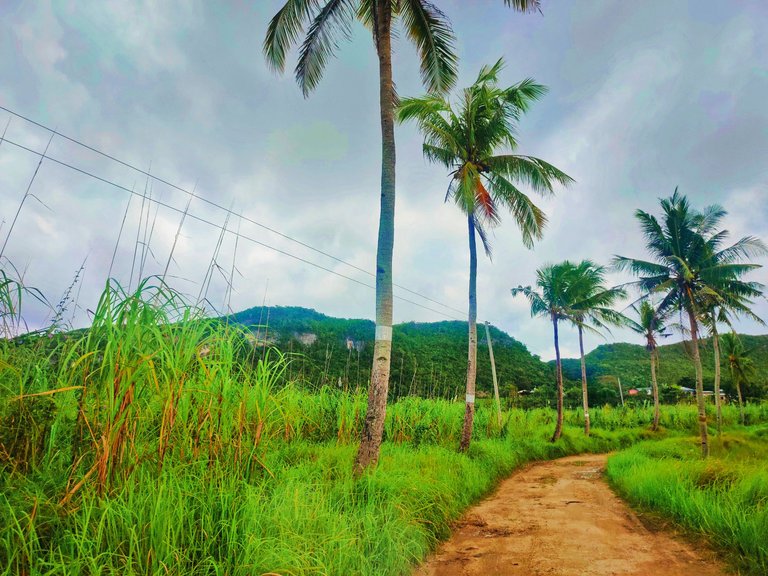 I could imagine hiking here and climbing that mountain together with my students. I asked the local about the mountain and he said, there was no danger on the mountain and many locals go there to gather firewood. I know I have to do thorough research on this.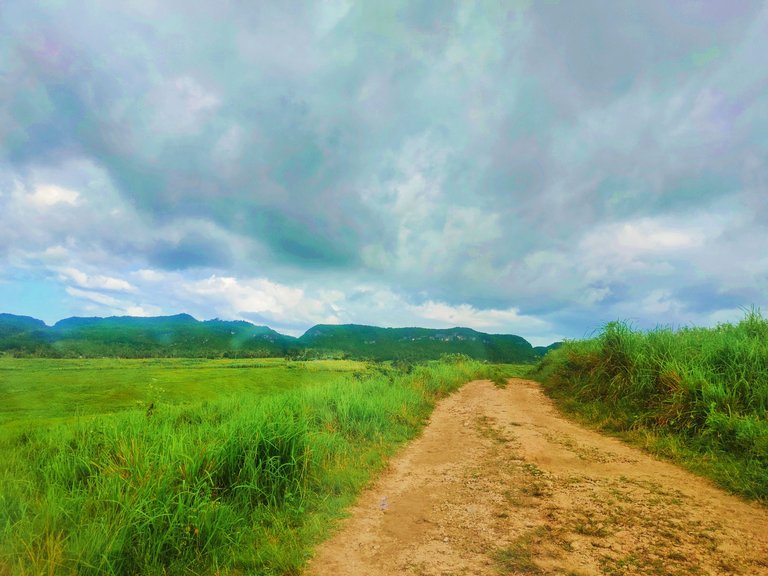 Imagine the students walking here every day going to school, running, laughing, and playing.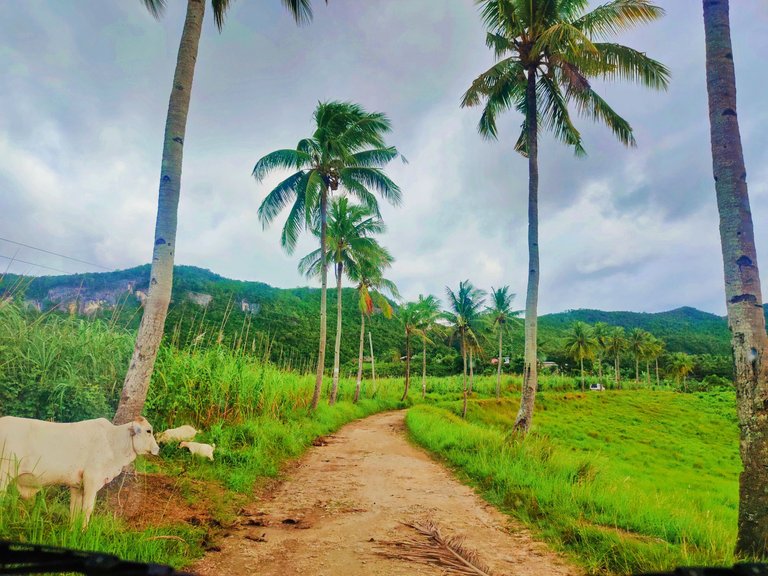 There are several animals that we passed by too.
Right after we take a turn for the shortcut we finally see a concreted road and a few houses. I was finally able to breathe and relax my body. Traveling that kind of trip is no joke, it's a bumpy ride yet the view are rewarding and a memorable sight to have.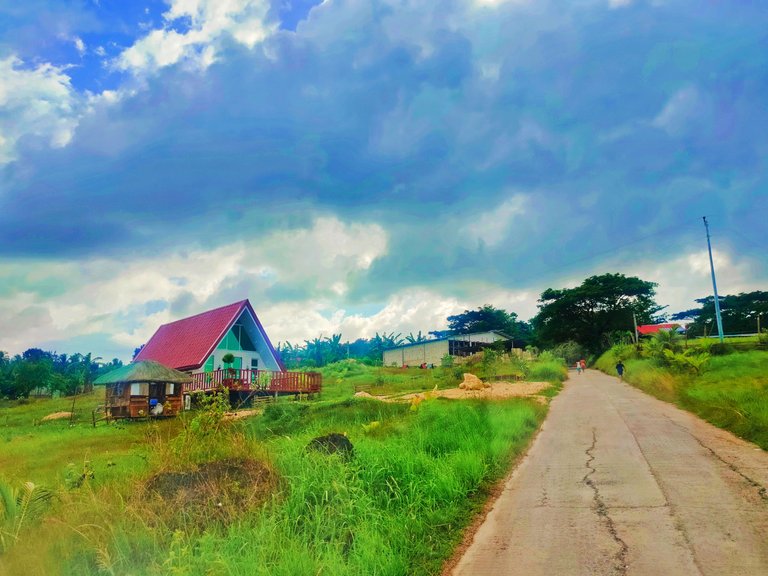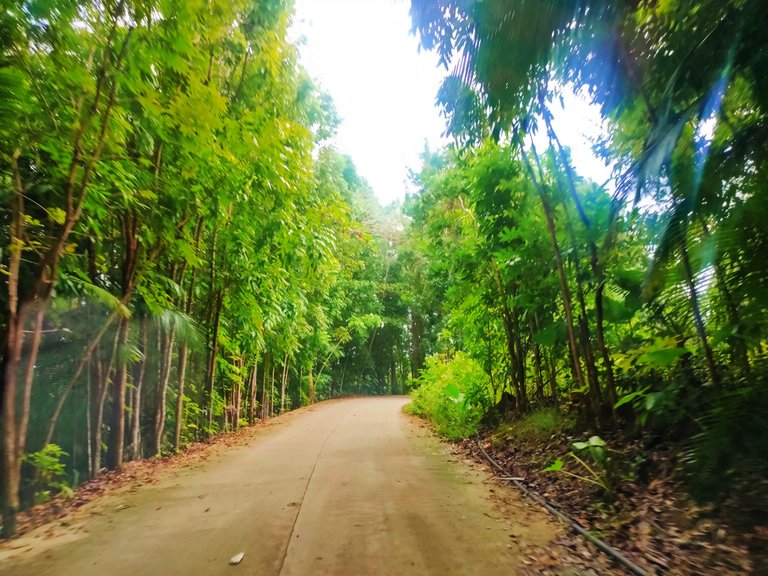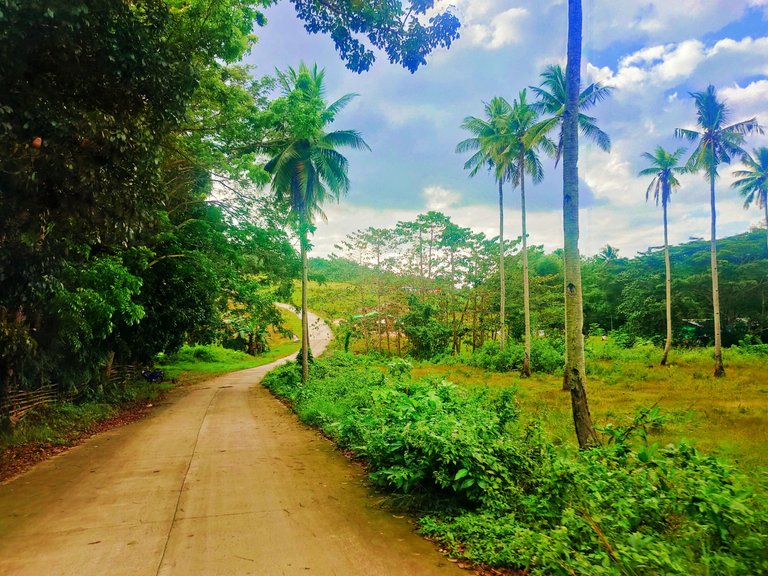 I was silent for the whole trip. The lovely view gave me some thoughts to ponder. While here I am traveling far, sacrificing some of my time for my family in order to accommodate other people for free is I think too generous of an act for me.
I sometimes wonder, why did I get it for free. Was I too generous? was my skill not good enough to get paid? or did I do it for passion and my heart to help others? I smiled at my realizations. I know what to do next time.
---
Thanks for reading guys. Warm hugs everyone. Keep safe always.