Hi fellow Hiveians,
This past weekend, I decided to continue the endeavor to can more of our foods! I haven't posted our other massive haul of canning but should hopefully be able to get to that sometime soon! Work has been significantly busier for me lately so I haven't been getting to post or talk with people as often as I would like. No real complaints though, since I'm still working! Let's get into some fun DIY food prep.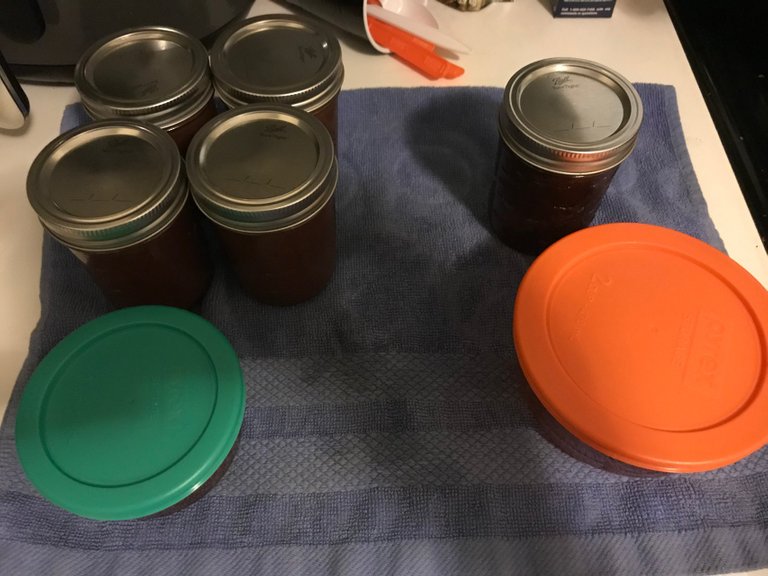 Stuffing Our Cheeks (Cabinets)
One of the things we have thankfully started to do as a family is try to conserve more of the delicious fresh food we get throughout the growing and picking seasons. We started this a bit last year since we want to eat fresher foods longer but it really kicked off this year, for obvious reasons.
One of the groups of foods I personally started with was these pears! I personally am not a real big fan of fresh pairs, I don't like the feel of the skin or the texture that it leaves when you are eating it. That being said though, we have received quite a few of them through our CSA (Community Shared Agriculture, look it up if you don't know what it is! It's a FANTASTIC way to eat and support local businesses) that I didn't want to go to waste!
I had to obviously prep them so that meant washing and getting them all nice and clean.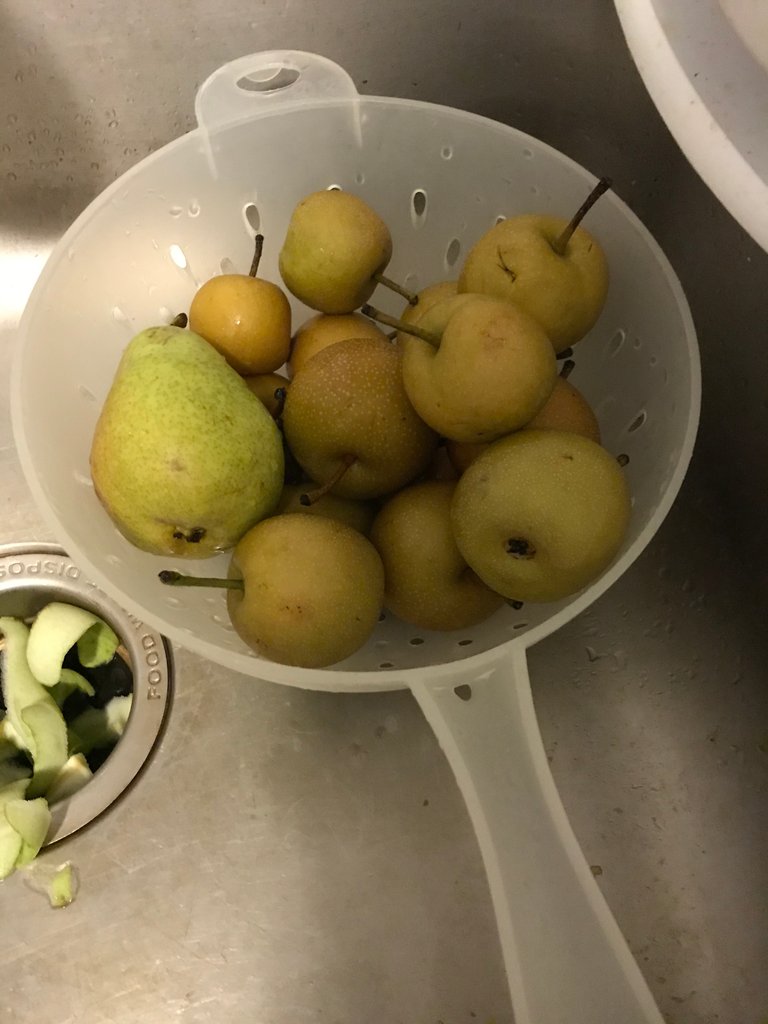 Once they were all chopped up, it was time for the pressure cooker! One thing I have to say, my adult life has been seriously lacking for kitchen utensils like the pressure cooker here! It is perhaps one of the most important pieces of hardware we bought! It's so versatile and easy to use, you just have to be very careful to keep it clean! A dirty and clogged pressure cooker can lead to awful things like explosions so it goes without saying that we need to keep them clean and safely operating.
The recipe I had for this particular batch was great and very basic. It was a bunch of pears (this one called for a few pounds but I have no idea how much I had)
3 tablespoons of lemon juice
1 cup of sugar (I personally used half a cup, no need for lots of sugar!)
1/4 cup of water
1/4 teaspoon of ground cloves
1/4 teaspoon of allspice
1 tablespoon of cinnamon (I gave this one a bit more heft to it since I love cinnamon!)
Put all the delicious stuff in the pressure cooker and cook on high for 30 minutes.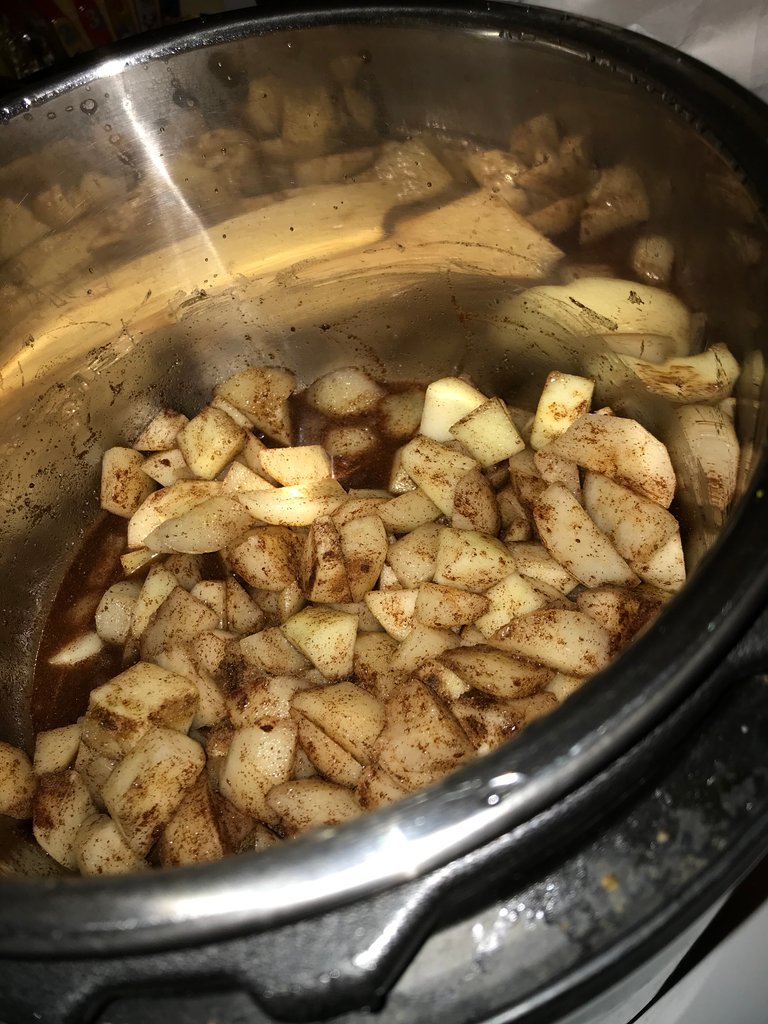 Once it's cooked the 30 minutes, quick release it and you fill the house with such a fantastic smell! It's lots of sugars from the fruit and the aroma of the great spices all floating around for hours after it's done cooking.
At this point we need to let the stuff cool off some water so we are going to turn the cooker on sauté for 20 minutes. I don't know about anyone else's pressure cooker but ours was cranking this stuff so I had to stir it every 1 or 2 minutes to prevent it from burning. Good thing I kept an eye on it!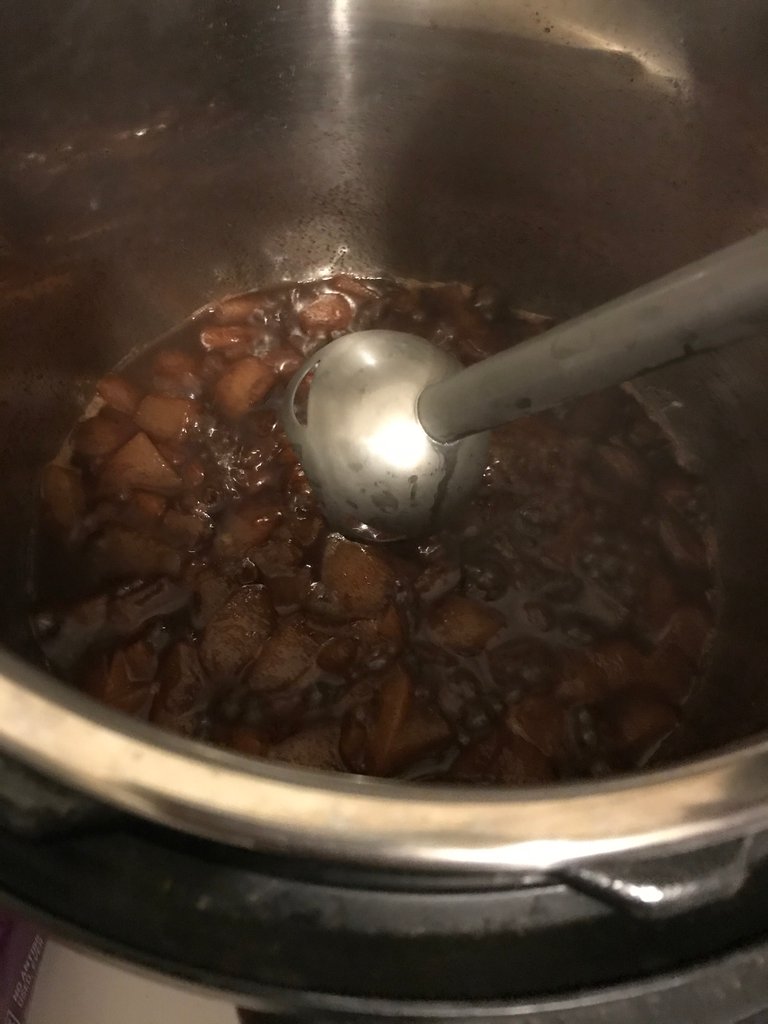 After the stuff cooks down some water we are going to use the immersion blender to really chop it up into the purée it needs to be. Thankfully the immersion blender we have is really good at not spraying stuff all over the place, I was nervous I was going to get boiling hot sugar stuff on my skin and melt it off! Once you blend it, put it back on sauté for another 10 minutes. This last few minutes I was constantly stirring it because it was getting very thick.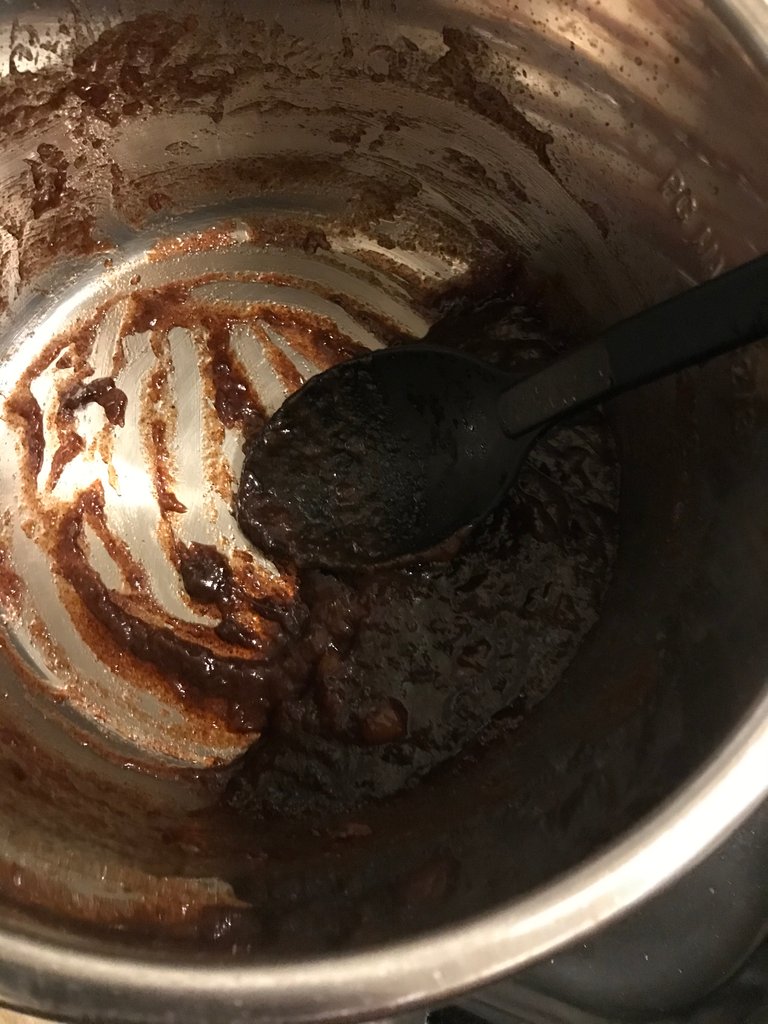 The finished pear product! It's not too bad considering I don't really like pears, so I was pleased I could turn it into something like this.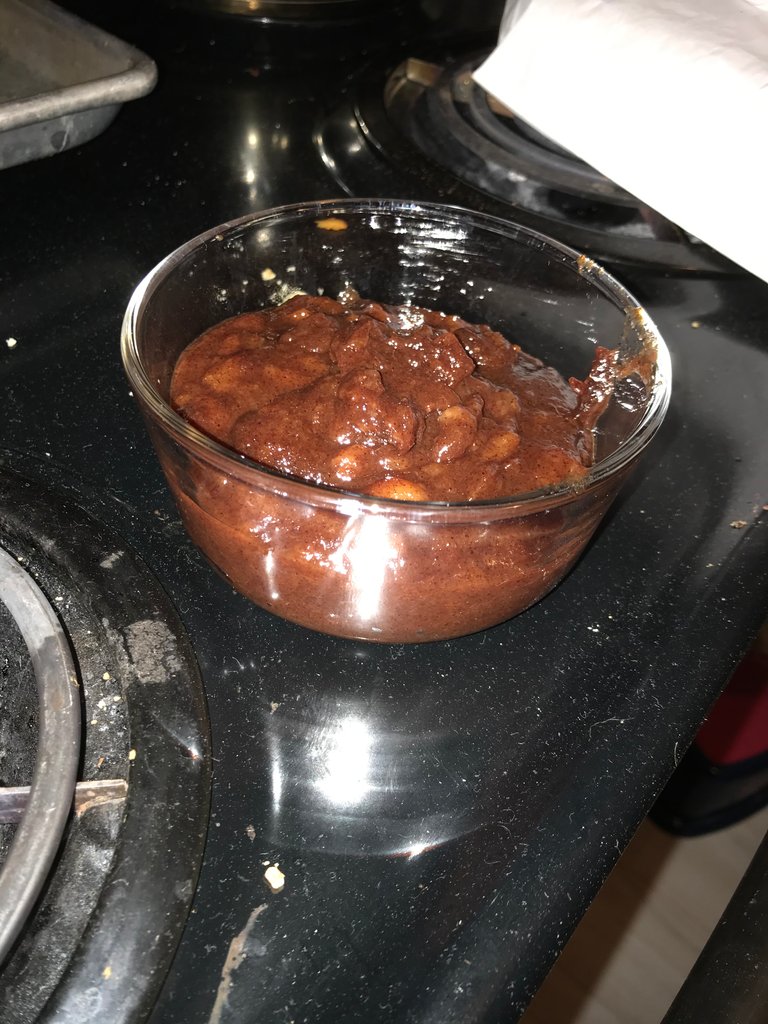 Johnny Appleseed
Now it was time for the apples! With these I used the same exact recipe but I had more apples so I used more stuff.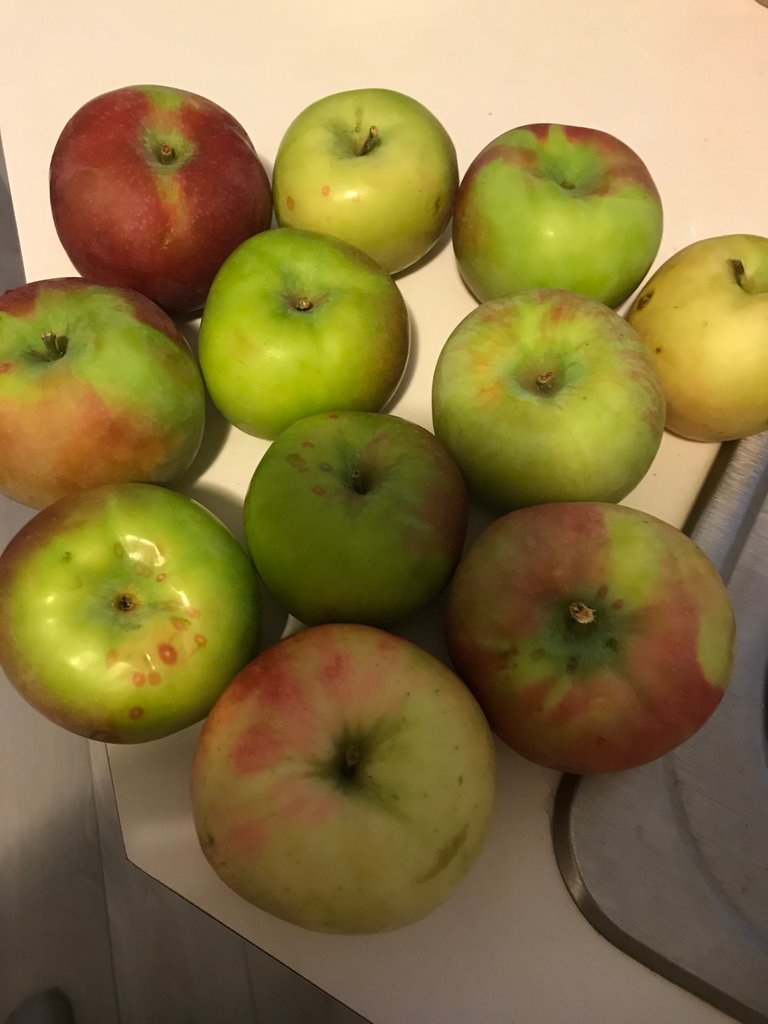 If you're like me, seeing a bunch of apples cut up and about to get cooked with some cinnamon, there isn't much that's better than that in the fall time! I absolutely love applies with cinnamon added to it. Such a delicious smell and flavor.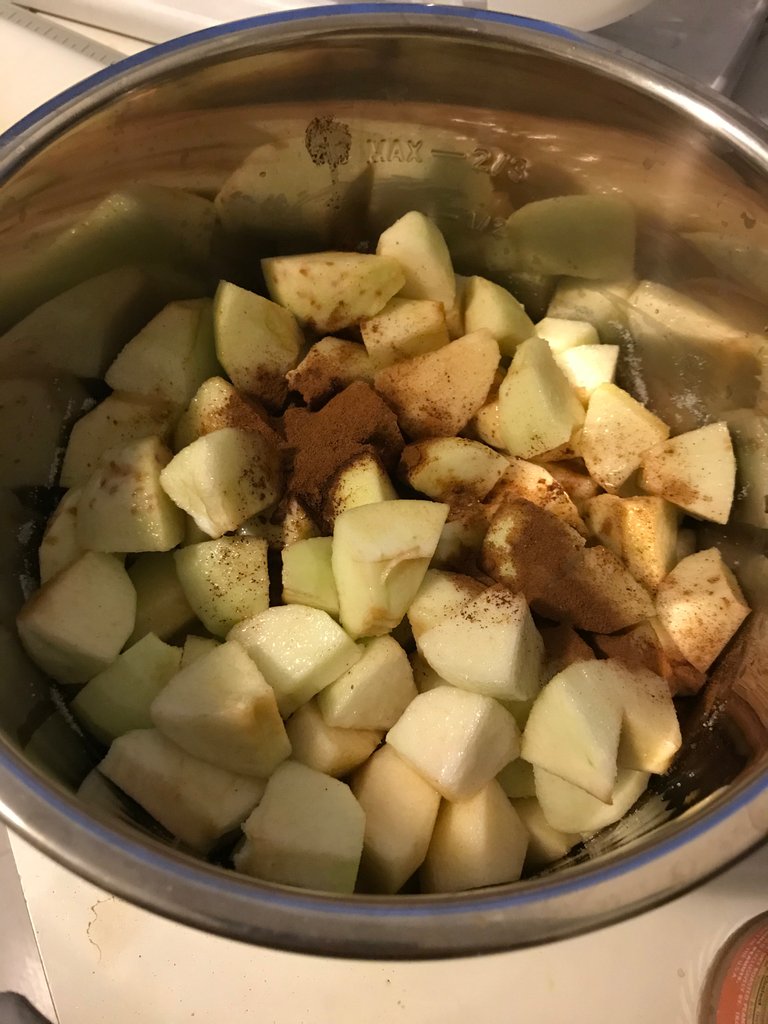 This batch, versus the pears, produced a significant amount more volume of the good stuff. Apples have more water perhaps, but I also did have a lot more apples than I did pears so that also needs to be factored in. This was the final product, smelling fantastic and ready to can!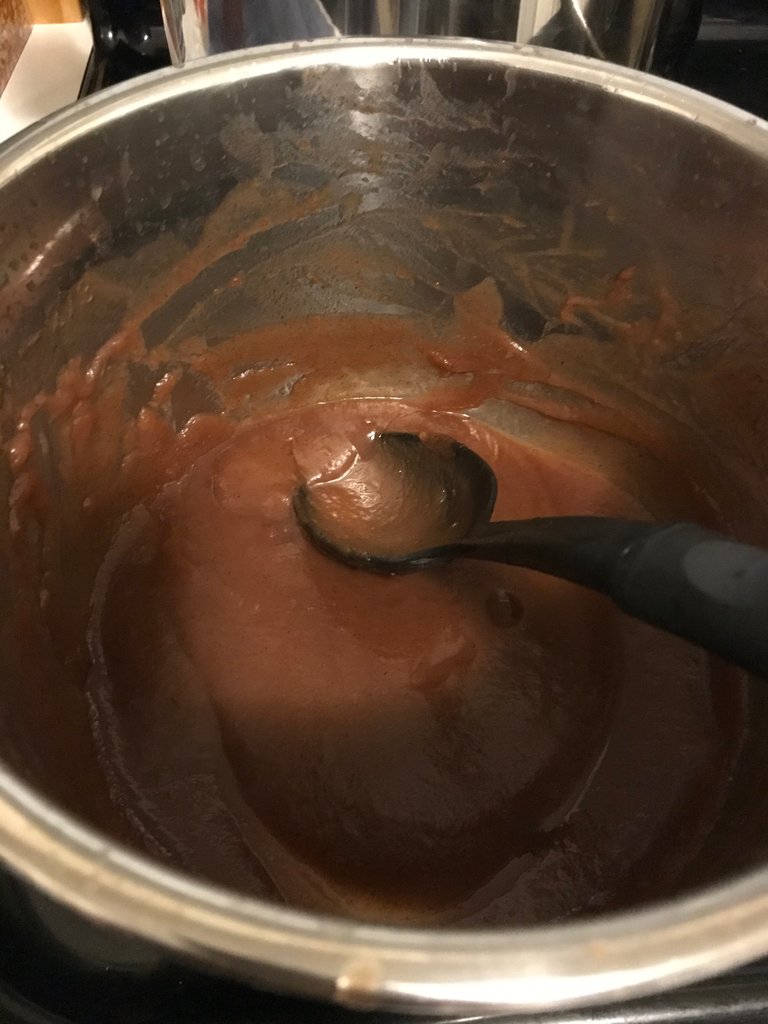 So the last thing left to do was to can it! I waited until both batches were done, the pears and the apples, before I canned it. I wanted to just do it all at once! Thankfully the recipe called for lemon juice already in it, so I'm really hoping that they don't go bad in a couple weeks and I can enjoy it in the middle of the winter.
As you can see, the apple batch made a pretty good amount! That's 4 jars there with a small container left over of the stuff for the fridge. The pear produced just one but that's okay, I did eat a fair amount of it before it even made it to the jar hehe.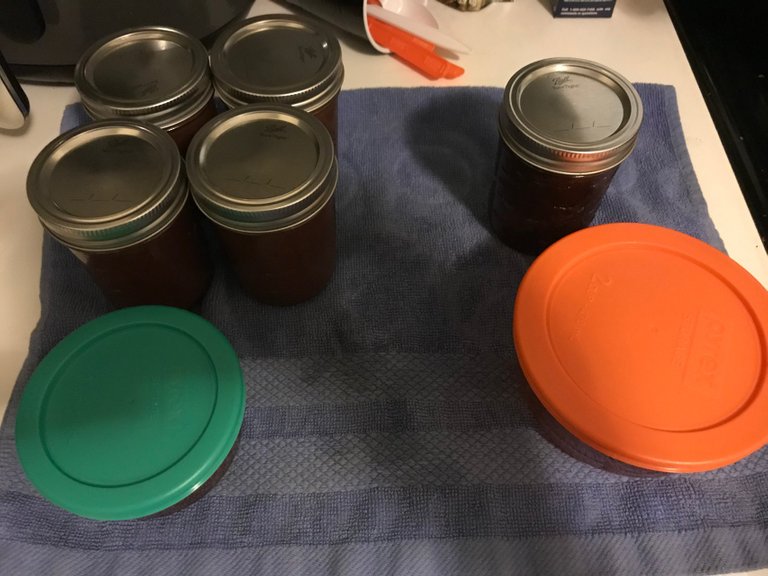 Whatcha Preserving?
Have you tried preserving anything like this? I'd love to learn some lessons from others as to what works! Given this is our first real fore

Connect with me!
Do you want to get paid, in crypto, for searching the internet? Try using and signing up for Presearch to earn some great crypto! I've currently got 1,720 PRE tokens, with a market value of $36.87. It doesn't sound like a lot but when you search using sites like Google you get paid $0! Join Presearch to break Google's stranglehold on the internet searches. If you'd like to sign up, use my referral link!
https://www.presearch.org/signup?rid=513043