I didn't realize what day it is until now, most days I don't care, this one's different. As years pass it becomes less and less significant until I do something like wake up, enjoy coffee, go through Hive and whatever else for nearly three hours before finally recognizing today would've been my mothers 66th birthday.
I didn't plan on writing this today. I have a puppy article just about ready to release but I saw the date and now I feel like the biggest fuckin asshole ever for focusing on anything other than todays date today.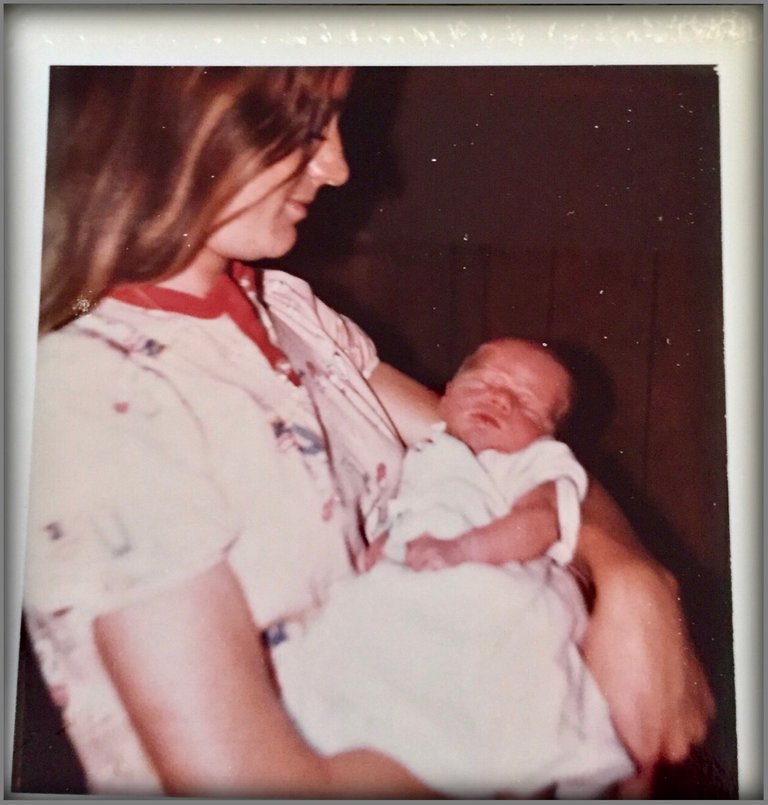 That's her back in 1975, she would've been 20 years old that day. That's me in her arms.
Sheila Jo was born on September 26th, 1955, dead less than 58 years later in 2013. Hence my admiration for #13.
Can't believe I didn't think about it until now. I did this once on the anniversary of her death, too, todays date didn't cross my mind yesterday, the day before, last week, nothing. That's the worst part. I'm unsure how to properly address myself.



In case you missed the previous four years or pulled a DanDays and forgot, she's the lone parent I ever knew. I'm an only child. I buried my grandparents, the only ones I had, never met the man who fathered me nor his side of the family. Buried both my uncles, my truest friend, my biggest fan, that's not all, and I just turned 46 last month. There's a reason I'm telling you this.
I'm a pro with death. It's not a particularly attractive accomplishment, I know this, whatever. Doesn't change the fact.
I can tell you how to transfer a body across state lines and how California will steal death benefits on a technicality because your mother was treated in Arizona and died in Nevada.
I can tell you the difference between dog ashes and human ashes after cremation even though the dog was a little taller and five pounds heavier. Not just price, either, though $200 compared to $5,500 is a substantial increase but the best part is teeth. You can't see them in dog ashes. That's nice.
Raise your hand if you wanna hear about that shit. Put your hand down! Got any parents left, siblings, children? I don't. Living relatives, D and A of any kind? Don't wait until it's too late to say what you think. You'll have questions after they leave you'll wish you asked—promise. Apparently this is how long it took to figure out how to properly address myself.



We said I love you back and forth many times during my first 37 adapting to earth, she more than I. Sons tend to purposefully avoid our mothers as we age because they're the only people in this world who can tell us what to do and we have to listen. One thing I wish I would've told her is 'I know how much you love me.'
I'm told she knows. I've heard many things since she left, some harder to believe than others like "your mother would be proud" and "I wish my kids were like you." I wish I could talk to her one more time. I wouldn't interrupt her or anything, she could just yap yap yap yap yap yap yap yap my ears off, you know what they say about the apple.
Don't wait until it's too late. Once they're gone you'll learn all kinds of questions and concerns you would've loved to address when they were around. Every day something new comes up; Aches and pains, growing pains mostly, family heritage stuff and countless others come to mind after they leave. But if I could just talk to her one more time I wouldn't say Happy Birthday per se cuz I'm my mothers son, I'll sneak it in one way or another.
'I know how much you love me.'