Good morning to the whole community, I introduce myself, I am Daniela from Buenos Aires, Argentina and I am delighted to belong to @theweekend, this wonderful idea where we can share what we did over the weekend.
Buen día a toda la comunidad, me presento, soy Daniela desde Buenos Aires, Argentina y estoy encantada de pertenecer a @theweekend, esta idea maravillosa en donde podemos compartir lo que hicimos el fin de semana.

In my country we continue with the confinement and at the beginning of May a stage began where they do not let us go out on weekends, only "essential" people can circulate. They imagine? Just the weekend locked up ...... Well, the truth is that last weekend they allowed us to go out, so to get some air but be careful too, we chose to go to know a little town 70 km from the Capital called Carlos Keen.
En mi país seguimos con el confinamiento y a proncipio de Mayo inició una etapa en donde no nos dejan salir los fines de semana, solo las personas "escenciales" pueden circular. Se imaginan? justo el fin de semana encerrados...... Bueno, lo cierto es que el finde pasado permitieron salir, asi que para tomar aire pero estar cuidados también, elegimos ir a conocer un pueblito a 70 km de la Capital que se llama Carlos Keen. 

It has about a thousand inhabitants, surrounded by green and with an already abandoned railway station, very picturesque.
Tiene alrededor de mil habitantes, rodeado de verde y con una estación de ferrocarril ya abandonada, muy pintoresca.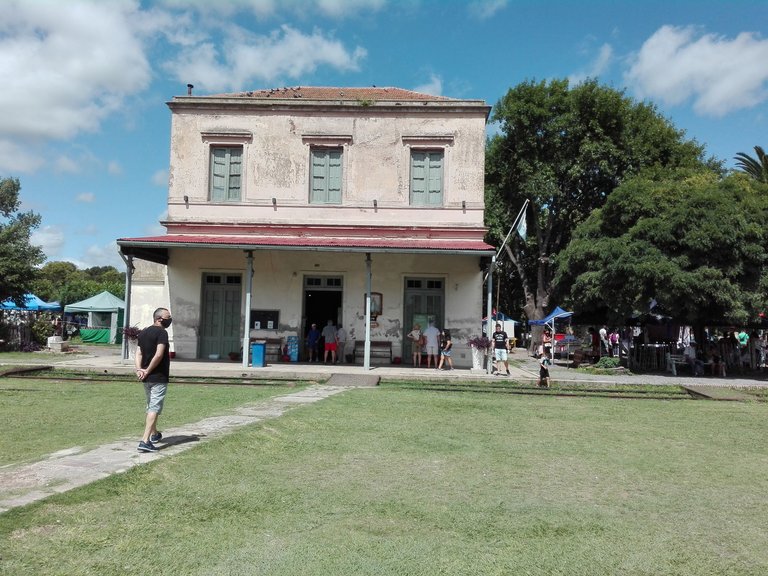 We went to eat a barbecue (very typical food in my country) at a restaurant in the countryside, a beautiful place, we ate excellently and outdoors.
Fuimos a comer un asado (comida muy típica en mi país) a un restaurant d campo, hermoso lugar, comimos excelente y al aire libre.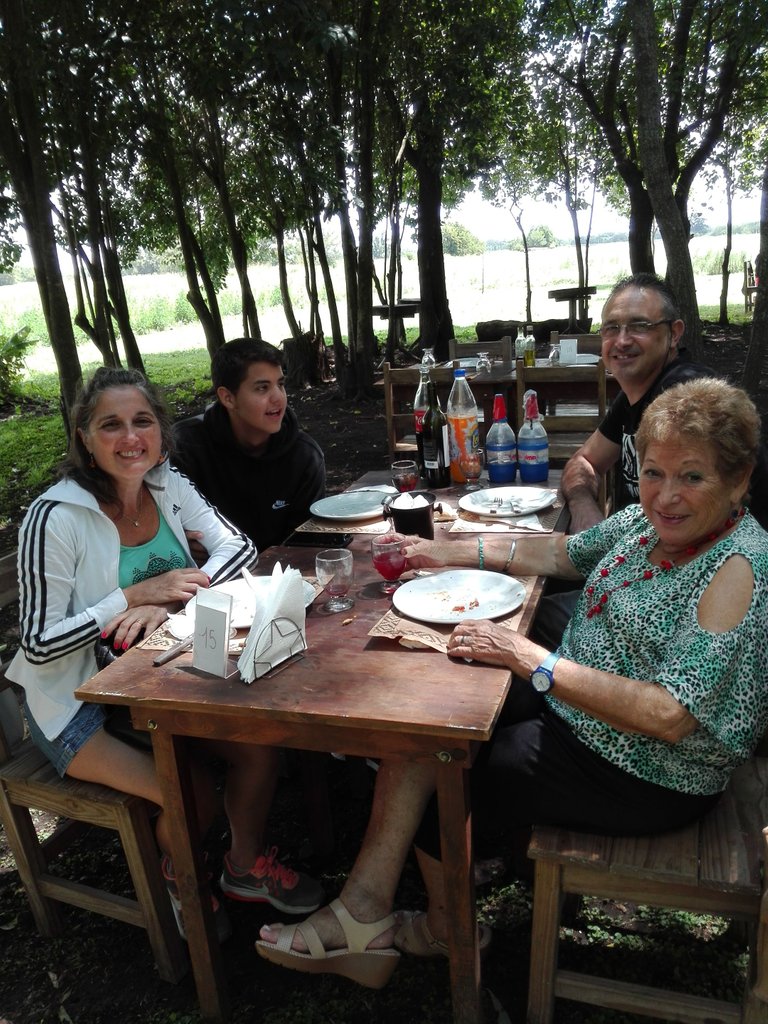 As in most of these places, we walked around a bit (my mother can't walk much), we saw the artisan fair, we had a coffee and then we returned early.
Como en la mayoría de estos lugares, recorrimos un poco (mi mamá no puede caminar mucho), vimos la feria artesanal, tomamos un cafecito y luego regresamos temprano.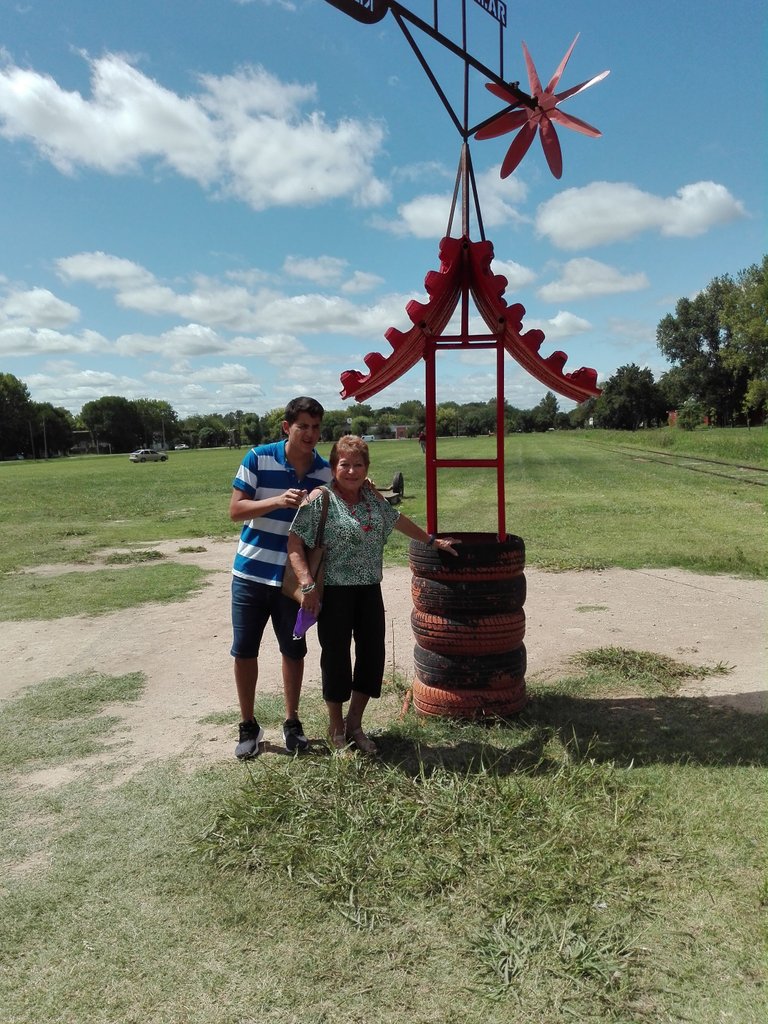 It was a nice weekend, we were able to leave home, we met a new place and we enjoyed ourselves as a family.
Fué un lindo fin de semana, pudimos salir de casa, conocimos un lugar nuevo y disfrutamos en familia.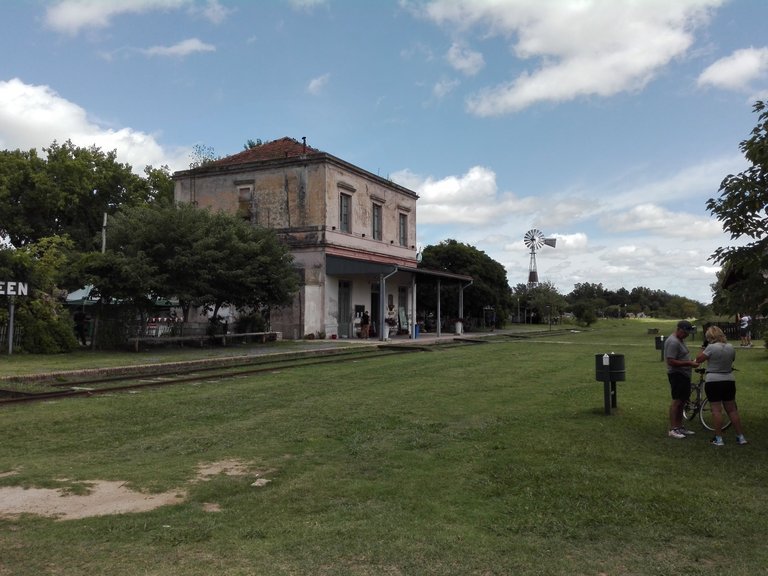 We love discovering new places, and there is so much to see without going too far!
Greetings to all and thanks for reading this post.
Nos encanta descubrir nuevos lugares, y hay tanto por conocer sin ir muy lejos!

Saludos a todos y gracias por leer este post.