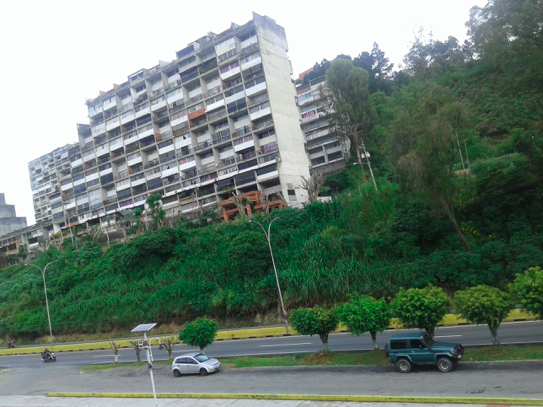 ---

Usually, on Sunday mornings, we get up around 08:00 a.m. When we hear the sound of the water when it arrives and fills the tanks, this is how our daily routine begins, trying to fill some additional containers and cleaning together as much as possible while the supply of the liquid lasts, about an hour under rationing, an uncomfortable situation of many years.
On this occasion, we got up two hours earlier, as my wife promised to attend a religious service, I decided to accompany her despite disagreeing on the need to go in search of God in those places. I am convinced that the God in whom I believe does not need these institutions at all to achieve his ends in our lives, however, I am very pleased to share and support my wife's decisions, and this would not be the exception, finally and after all, it does not compromise my convictions at all.
The first setback was finding the keys, my father-in-law built a wooden keychain many years ago to avoid this type of stressful situation when you need to leave quickly and you can't because you don't have the keys in your hands. You take a mental tour and visualize their whereabouts, you go to these so many times unsuccessfully while you stress because you will be late for the appointment.
My son, who was still sleeping in his room, had to intervene, the noise we made in the search woke him up, he found them inserted in the lock of the front door, I suppose left there since Friday night when we returned from a meeting at the house of one of the neighbors. An unforgivable forgetfulness, more than 24 hours of a security vulnerability, imagine that someone had seen them, of course, the security barred door hid it from the view of passersby.
Once the first obstacle was overcome, we walked as fast as possible, the meeting center is three kilometers away, so she would inevitably not enter with the start of the service, but she had already pledged her word and she was distressed not to keep it, it is better to be late than never. On the way, a little monkey allowed himself to be photographed, the mascot of an open field parking lot for trucks at the service of the State.
---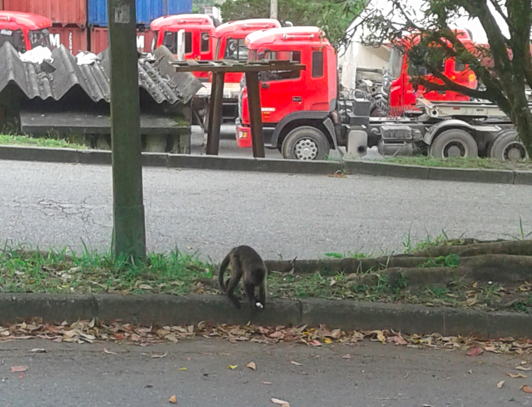 ---
Twenty minutes later she entered the living room, I stayed in the anteroom, looking through the glass doors. My wife sat in the last row of the theater, at most I counted ten people counting the preacher, who was gesturing with force and emotion. In the past, I used to go to these events, but this time I don't know why I chose to stay outside, concentrating on my thoughts and taking a couple of photos with my phone trying to apply the recommendations of a post I recently read.
---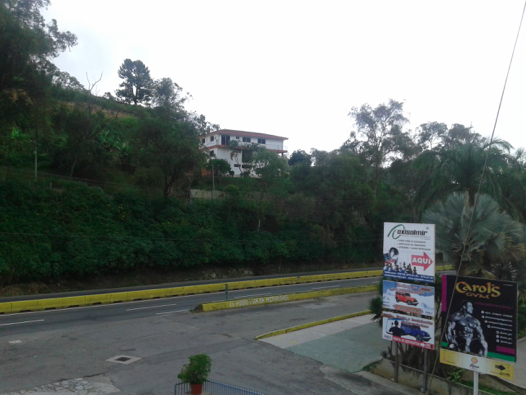 ---
A couple of times my wife turned to see me, obviously I smiled at her, but I realized right away that she couldn't see my smile behind the mask. The religious service lasted about an hour, in other times I would have been impatient, but no, now absorbed in my reflections, the perception of the passage of time seemed fast.
Back, my wife was very thoughtful, maybe she was angry with me because I didn't go in and I was by her side like other times, so we walked a couple of kilometers until the silence broke, the reason was the preacher's public request, You may believe that he asked for $ 1,000, and he was haggling until he reached $ 20, in order to maintain the facilities, but the last straw was the example that I use with the last amount requested, he said that was nothing, that there are hamburgers of $ 50. Where do you sell it? not to go, in a country where the working middle class is earning a salary below $ 10. Could it be that he was making fun of people? I don't know if you believe in the devil, it doesn't surprise me that this is the manager of these churches.
A different Sunday... an unforgivable forgetfulness, a walk to strengthen the physical condition, a meeting with a friendly little monkey, a photography practice, and the reaffirmation of many convictions.
---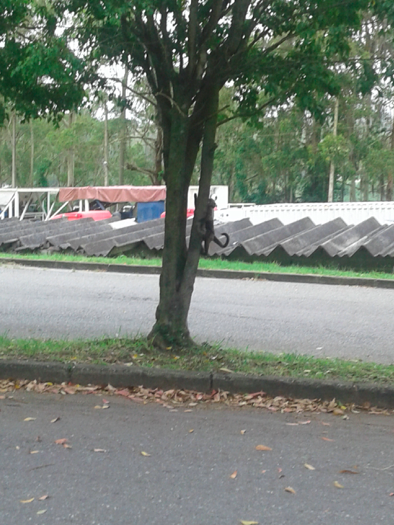 ---

The photos were taken by me with my Samsung Galaxy Grand Neo Duos Plus