After Long LockDown
Option one: Tell us about one of your most favoured, enjoyable, beautiful or idyllic moments spent in nature
Get me out of here, anywhere, anywhere to ramble aimlessly, to feel fresh air, be one with nature. Away, away from interfering news, empty the mind, refresh the spirit to feel somewhat alive again after confounded lockdown.
That is how I felt, after making plans, being moved as dates locked us in longer and longer, eventually underway. This was the first time in all my years online I never took electrical devices to contact the outside world, a camera in nature both medication sorely required.
What triggers me into a better mood? Nature, it will come to me when sitting quietly anywhere, no longer doing the long hikes as in my youth, now patiently wait and nature will come.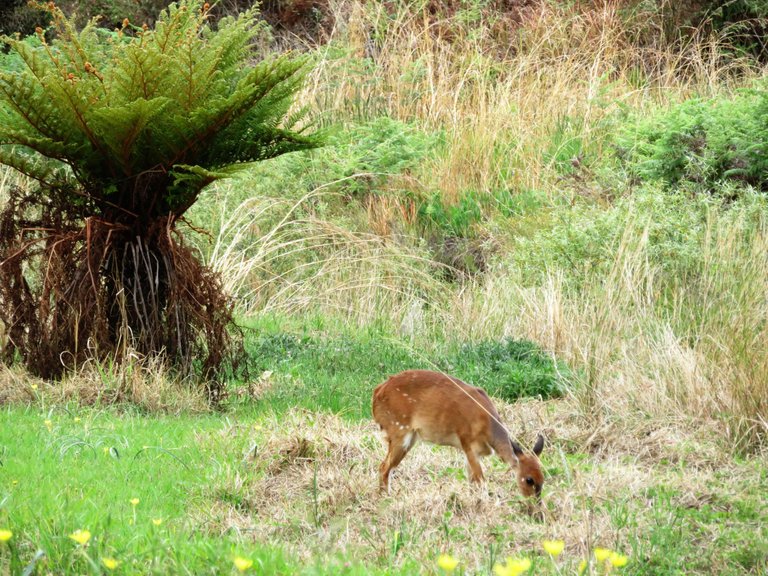 Shy buck came close to graze completely content with no one around, people were still nervous of leaving home perhaps habits have changed with animals realizing they are free to roam.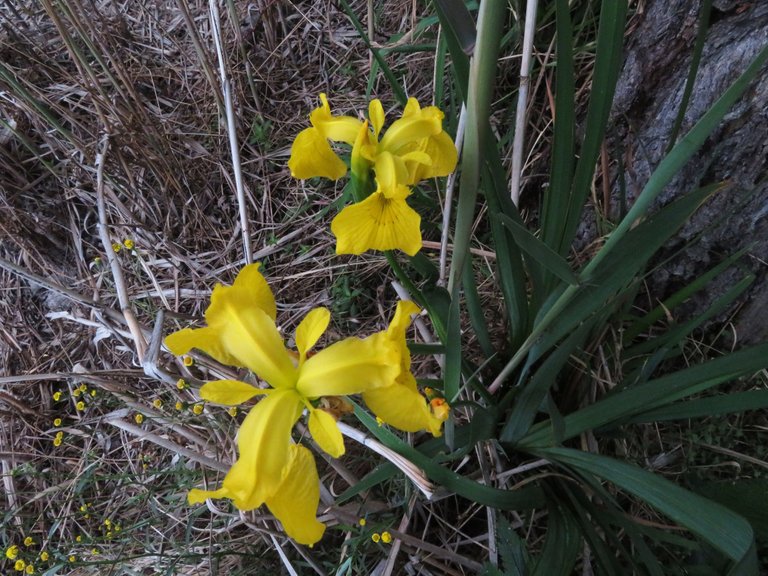 Flowers showed their beautiful faces gently swaying in the valley breeze allowing us to walk past as if egging us on to enjoy life to the full.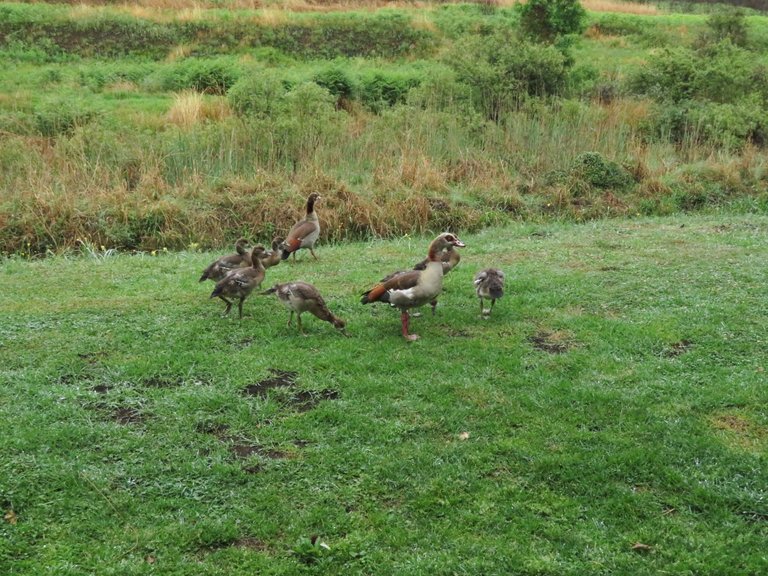 Mr and Mrs Egyptian Goose arrived with the whole family, they are a friendly bunch quite happy in your company, just no sudden movements they will stay.
Rain appeared to not worry anyone either, just sit and watch life go by as you packed the problems of the past couple of months off allowed them to float away, it is good to be alive!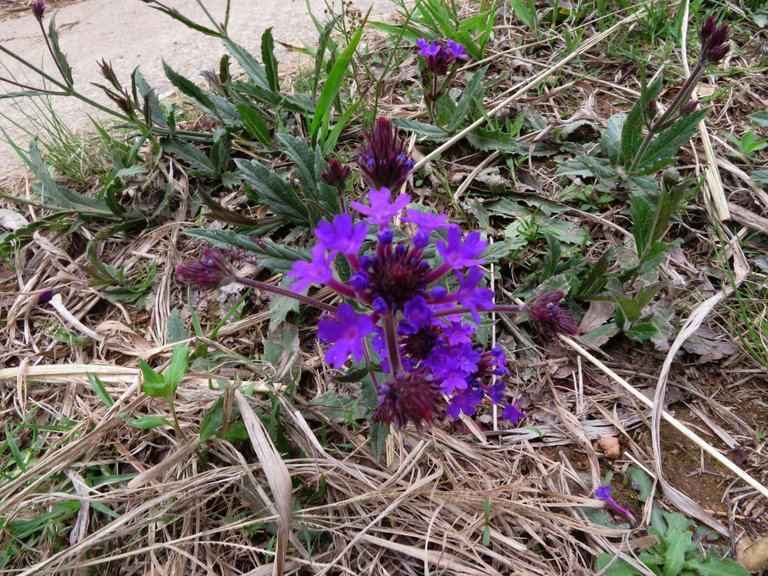 Riveting vivid colour in wild flowers along the river bank, rambling along taking in sights and sounds under bleak skies with plenty of cloud at times.
Quiet mountain pools to relax, reflect on what has just happened in the world?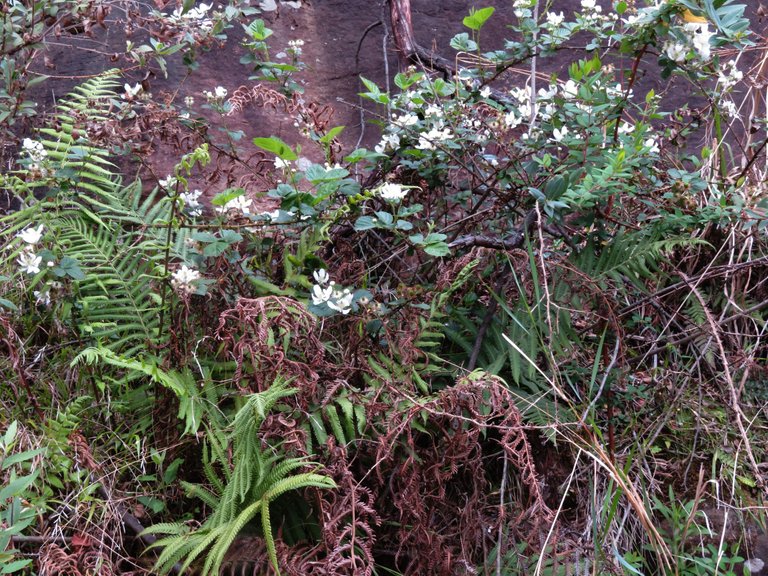 Brides had postponed their big day in the hope that soon things would change.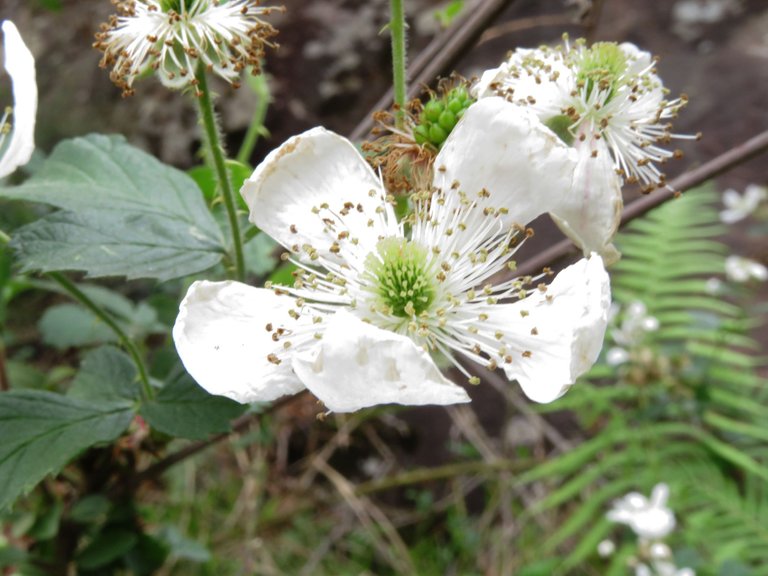 How beautiful they look once allowed to bloom showcasing magnificence in the wild mountain air.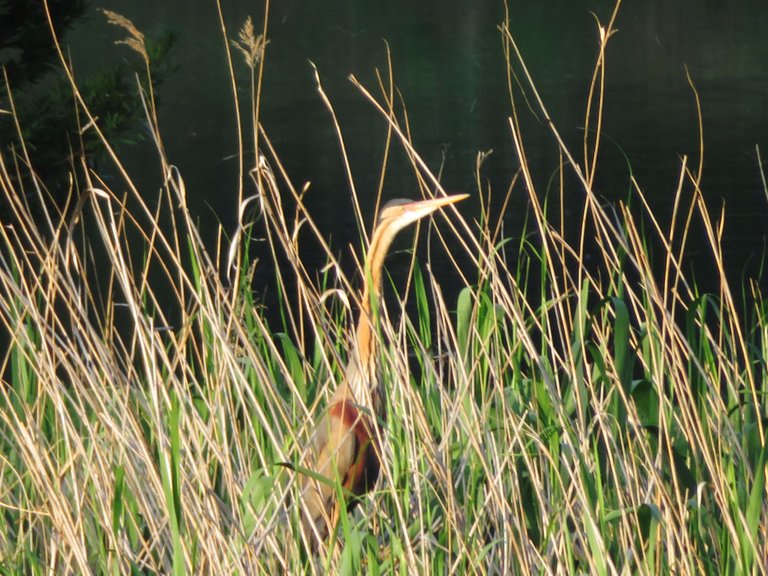 Goliath heron lands in on an island of reeds, perhaps breeding or preparing to breed in the new season juveniles.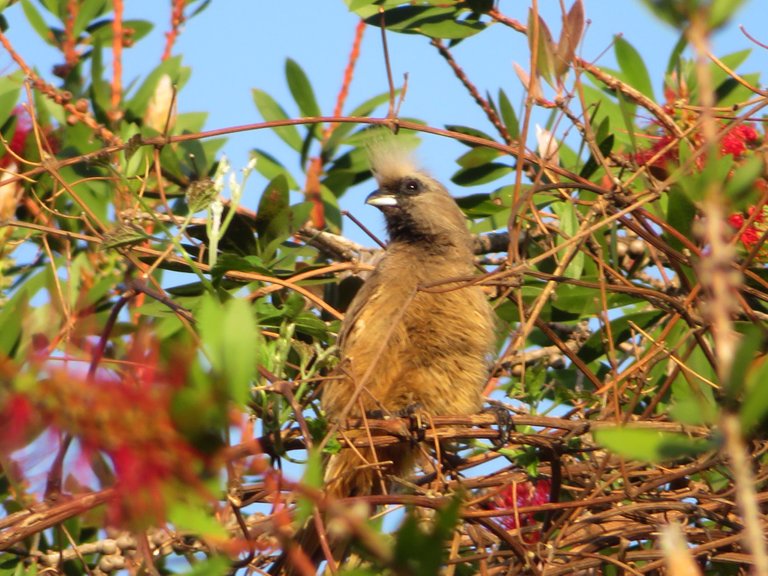 A sunny morning with a cheerful greeting from the 'Muisvoel' Mousebird very busy scurrying through the trees in search of berries, fruits perhaps fresh buds, here keeping a watchful eye over the valley floor. Waiting and watching much like we all do.
Big birds swoop and soar through the valleys, this is their kingdom we are only visitors privileged to be there.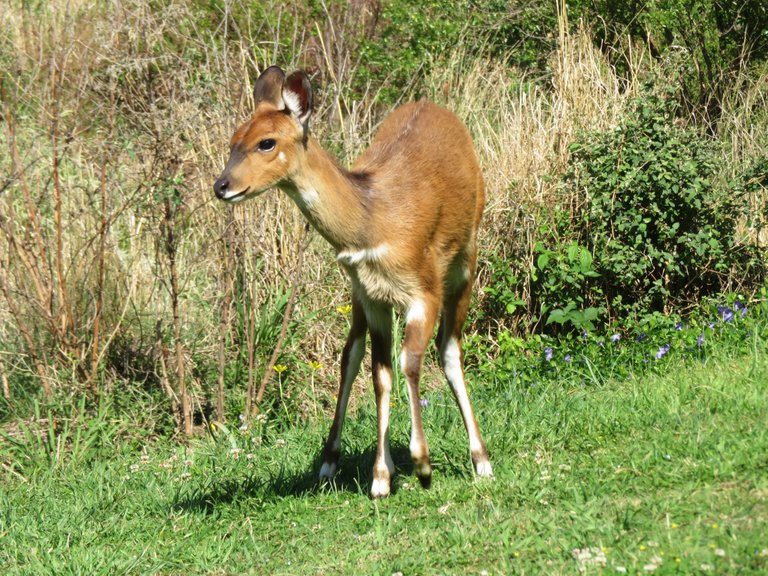 She came back to visit, timidly grazing in the full sunlight, one move she would be gone. That patch of soft grasses really appealed to her.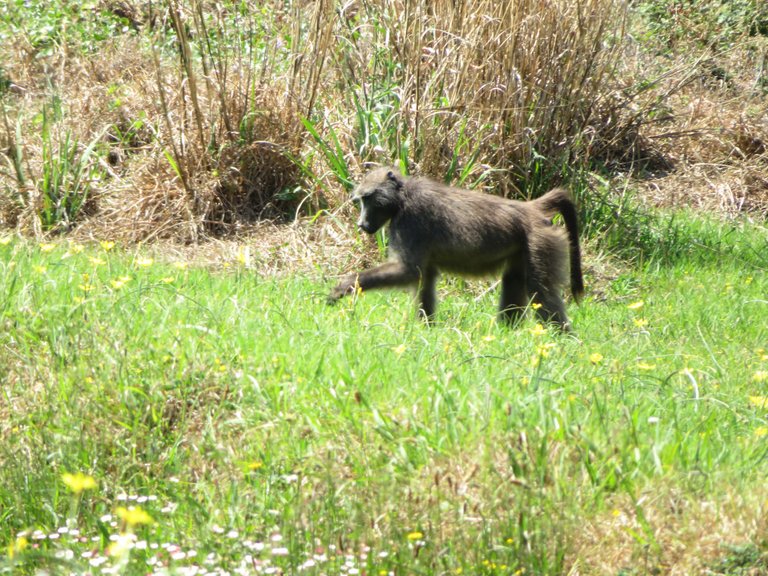 Naughty but nice the baboons also found roots to enjoy on the patch, how often do people sit and watch? Watch the world come to you.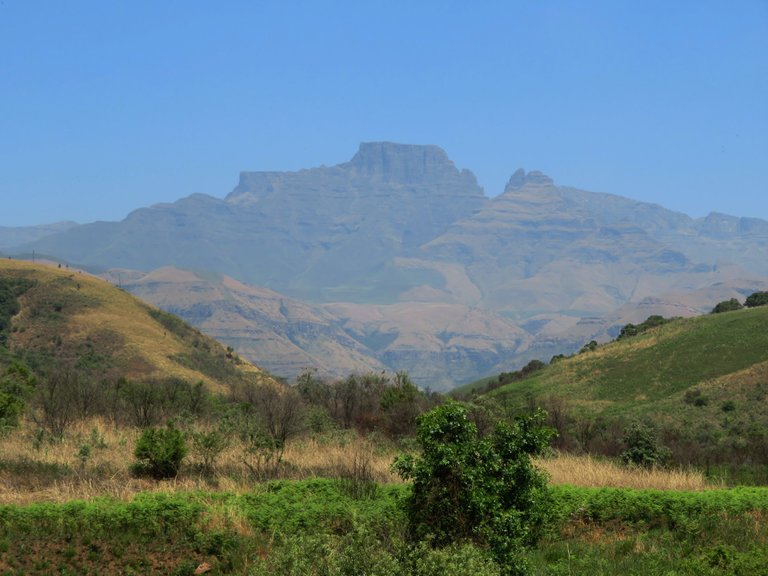 Full view.... no money can buy, it is borrowed!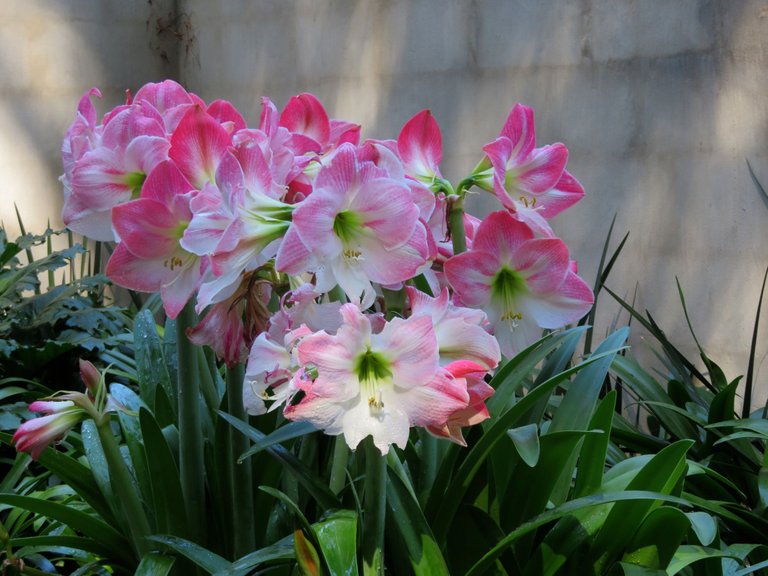 High in the mountains where flowers flourish with a gentle blush and soft perfume filling the air to remind you, you are alive!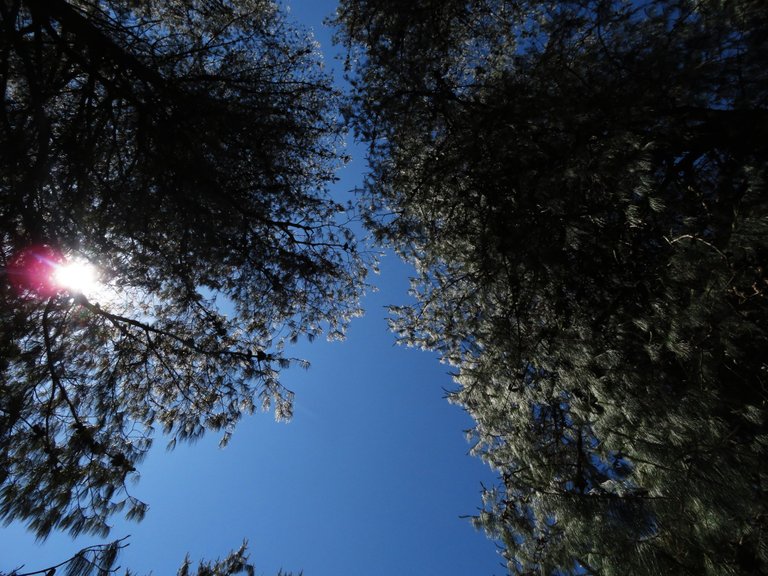 Walking under tall trees all whispering to each other, sharing information about the weather or arrival of birds, people the secrets of nature truly abound.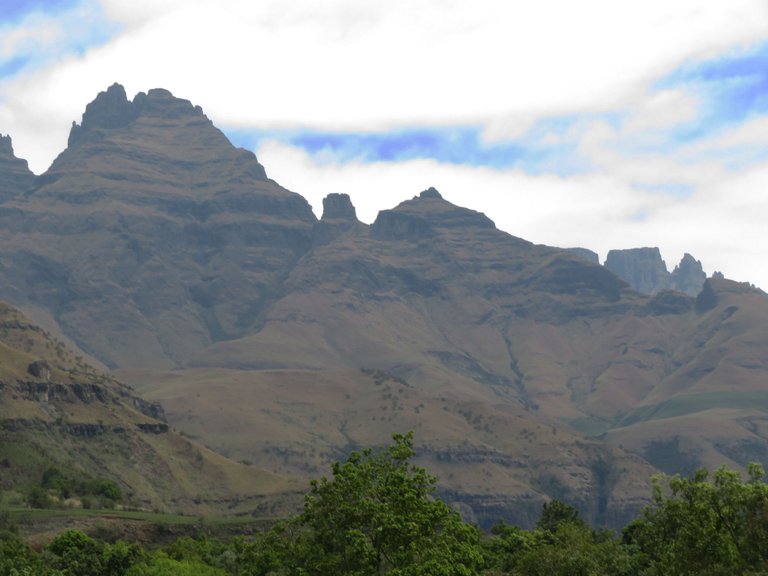 No matter the weather rain or shine this time was most idyllic memorable moments after lockdown. Magically stress levels reduced automagically, I am alive able to get away, make oneself whole once again in nature!
Thanks for visiting and hope you enjoyed my reason for selecting this perfect break away.

Thought for Today: "Your body is a temple of knowledge." - African Proverb
Communities I Enjoy On Hive: #lifestylelounge @hive-114105, #qurator @hive-102880, #featheredfriends @hive-106444, #wednesdaywalk @hive-155530, #amazingnature @hive-127788, #alwaysaflower @hive-154065, #feelgood @hive-19093, #theterminal @hive-101265, #ladiesofhive @hive-124452, #silverbloggers @hive-106316