Hello, Friends!
Yesterday was the last day my friend Doof was in town, so we got together and hiked some of the logging trails/roads through the cedar swamps behind his old place.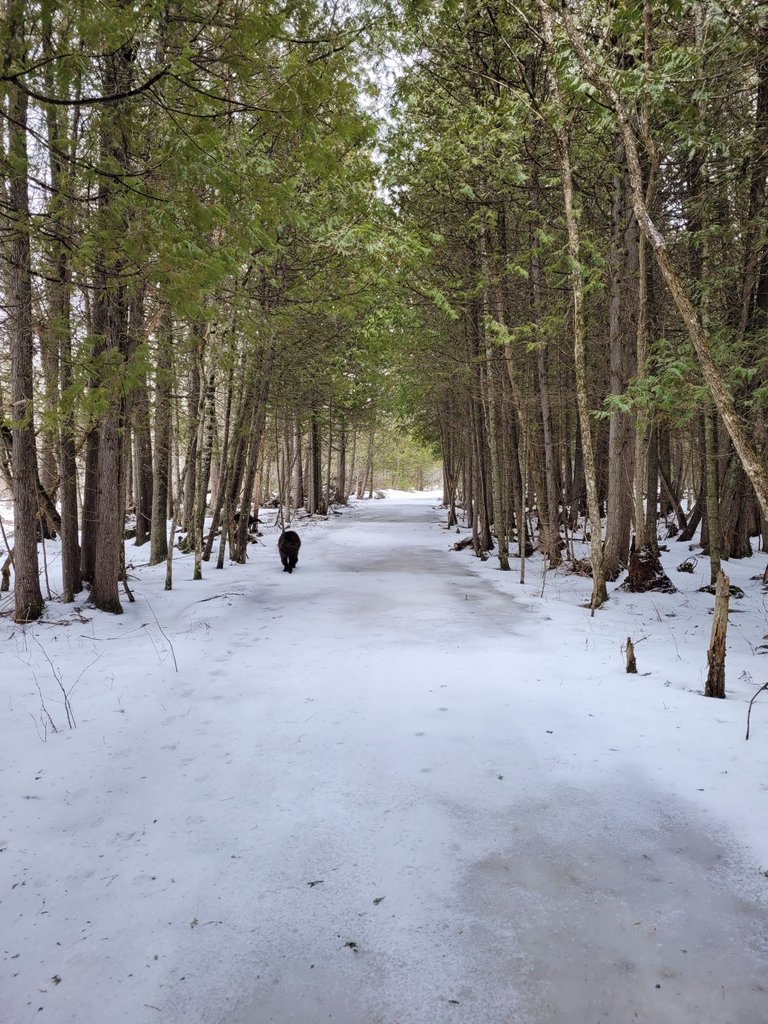 It's interesting hiking through areas like these, versus the trails operated and maintained by the Nature Conservancies and their volunteers, because you see first-hand the contrast between the swamp and the clearcuts - feel them too by temperature differences - see the natural environment vs. industry, etc. etc., and have those interesting discussions of how, where, and when do we draw the line, and should we, and how doing so would affect both the environment and the economy for the local population.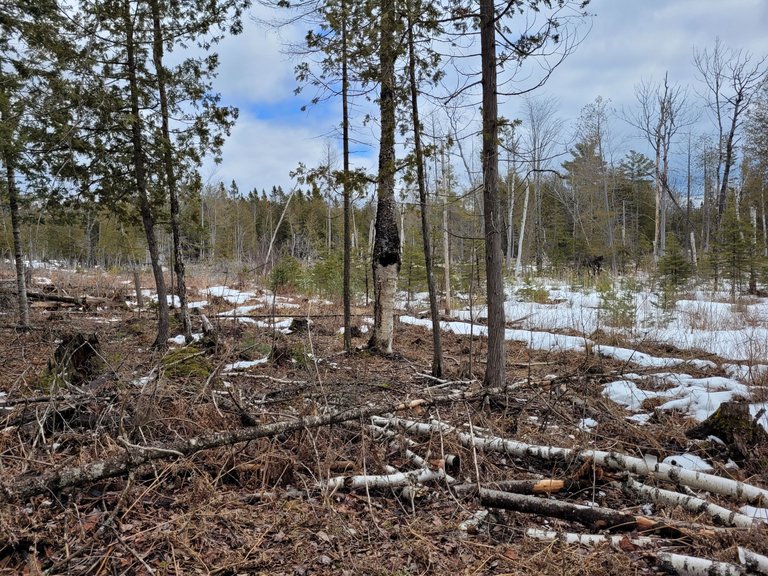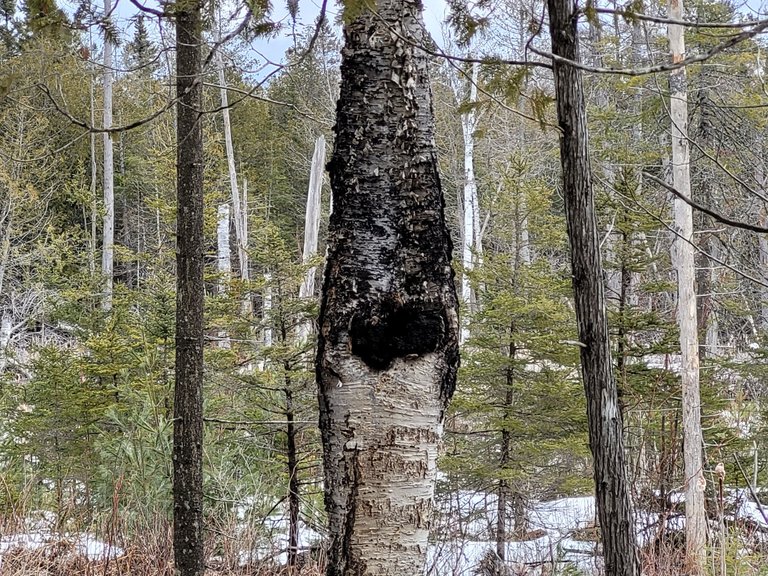 Good close up here of Doof's old birch chaga tree
Cedars are interesting in that they take so long to grow and repopulate an area. Where we live it's compounded by a high deer population that gobble the saplings in the winter when food's scarce. So if you really look, you see an ecosystem that largely fails to regenerate and becomes full of poplars, spruces, possibly some hardwoods depending on the water saturation and elevation.
On the other hand, in an area with few employment opportunities offering good wages for locals besides a limestone quarry, a prison, and a logging industry...
So these discussions rarely, if ever, offer a clear conclusion for the average hiker like me and like Doof. A sadness permeates the hike, as well as an appreciation for what remains, and finally a cynicism that most views like these remain tucked away from the main roadways.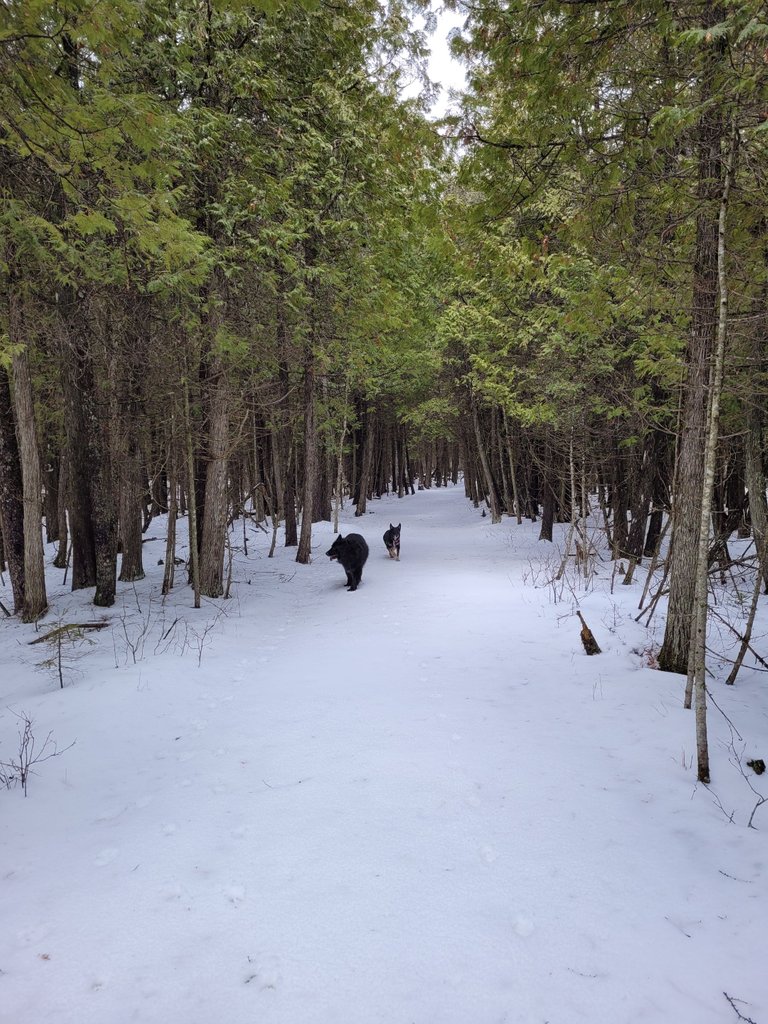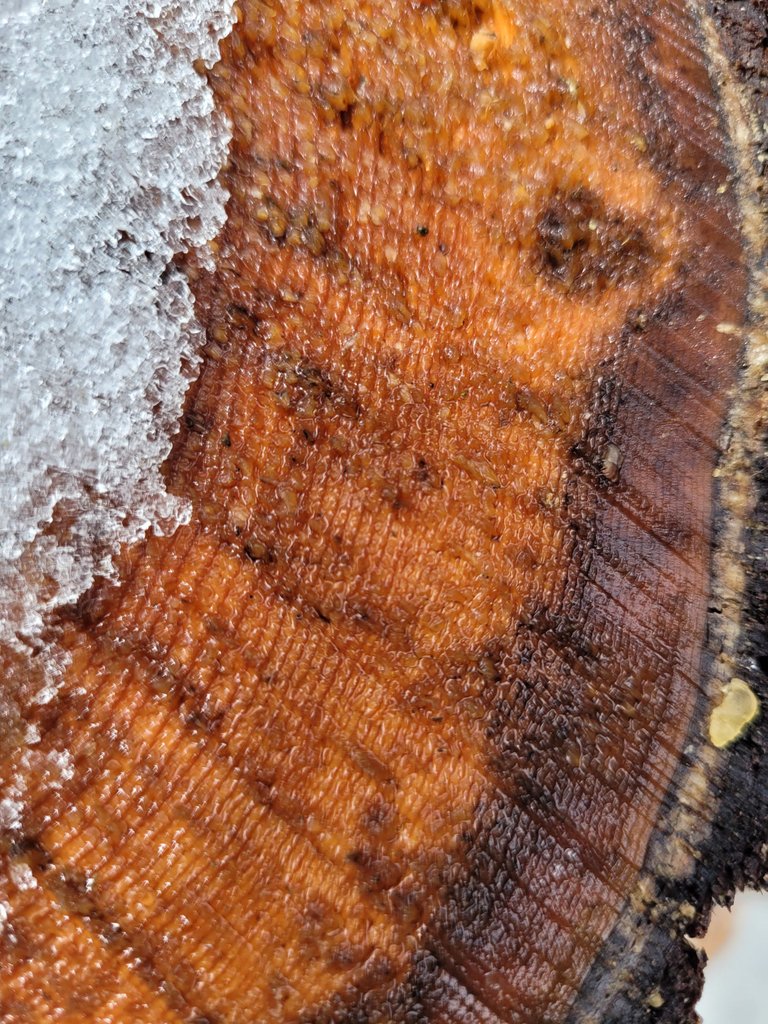 Just a bit older than all of us
It's worth noting too that all of the existing swamps are at least second growth swamps that came after a first wave (or two) of logging in the 19th century (and possibly earlier as well - my history is shamefully shit) and before the deer came in such large numbers to replace the caribou. I've heard one of my great-great (maybe -great) grandfathers on my mother's side was some crazed drunken gun-wielding French Canadian logger...!
Environmental sadness and conundrums aside, it was a gorgeous hike. There was just that depth of snow in the warmer sections of the road where, with winter boots on, it made for real tough going. Pretty soon, my hat, gloves, and jacket were off, and I was still puffing and sweating like a madman.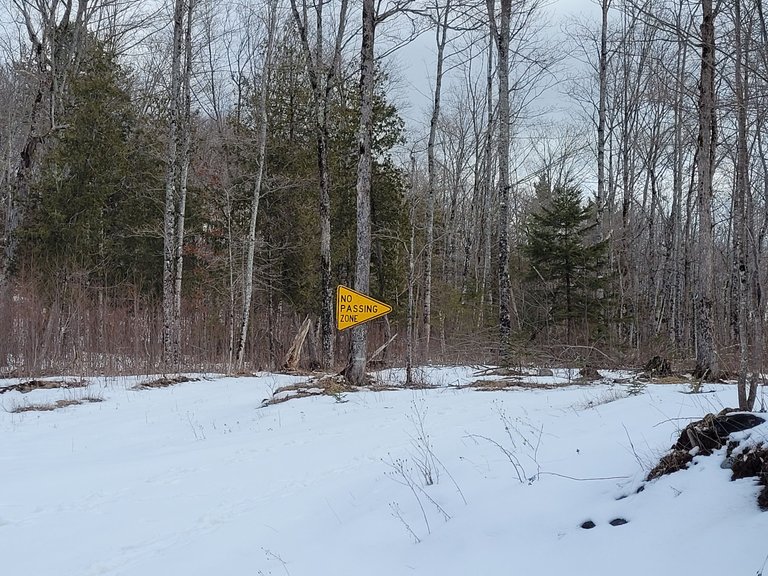 Eventually we hiked to the Pit, where everything opens and you feel as though you're standing in the middle of a post-apocalyptic wasteland, at least in the winter months. It's honestly beautiful. The pictures, both on the ground and from the top of the bowl, don't do it justice.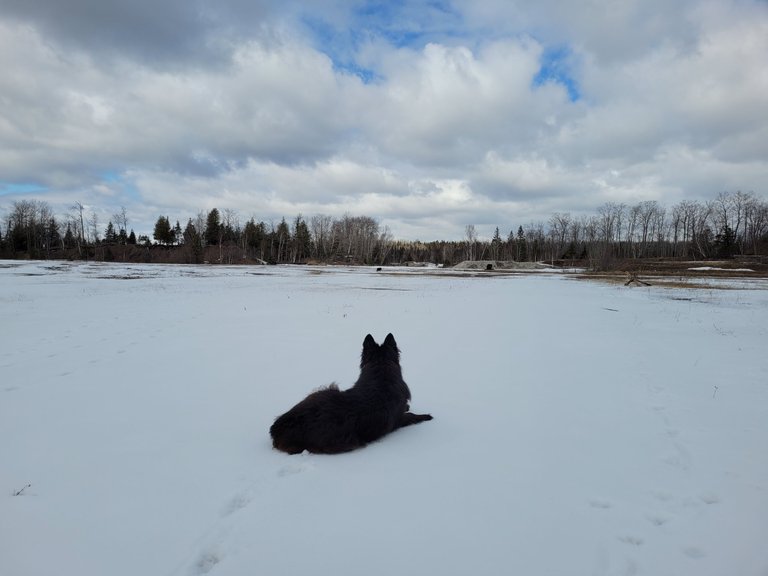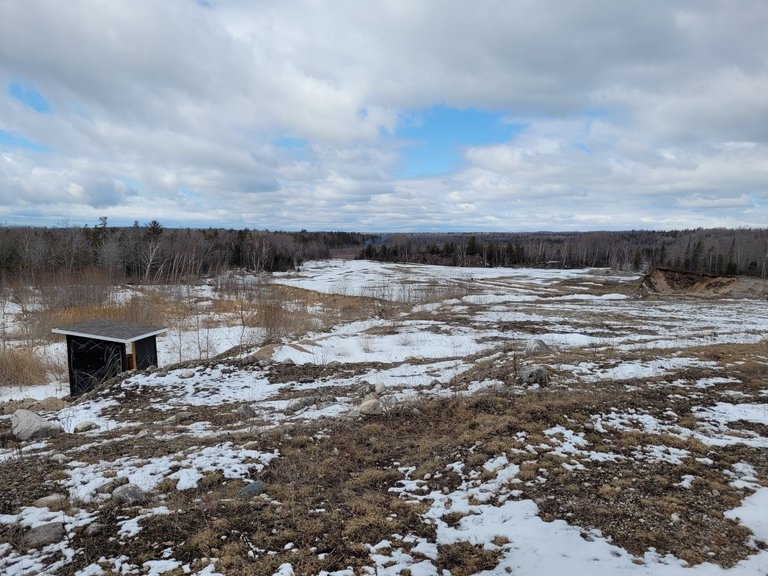 Winter is my favorite season, and I always regret to see it go. Something about its silence is so appealing and inviting, especially when you're out walking in it. It's just you, the crunch of your boots, and the hollowness of the wind, like the earth is welcoming you, and only you, to enjoy its season of hibernation. Work up enough energy when you're out in it and soon you don't even feel the cold... or when you do, it's refreshing as anything else in the world.
Thank you for spending part of my Sunday and also part of my thoughts on it with me. I hope you enjoyed them as well as the pictures. Be well, my friends!