It's been a while.
I haven't really made any posts for half a month now. I was sick for more than a week. I had asthma last weekend and I didn't feel like doing anything. I just stayed in my room playing mobile games and watching a lot of TV series and anime the whole time. I couldn't even walk around the house because I'd be gasping for air due to my asthma.

I feel much better now, though. I started working last Thursday and was able to run an errand yesterday afternoon. My Saturday was busier than I expected, but it went pretty well in the end.

I only opened classes in the morning, then after lunch, mama asked me to buy some stuff in the nearby pharmacy... slash convenience store. It's only around 3-5 minutes away, so took my time and took some pictures on my way there.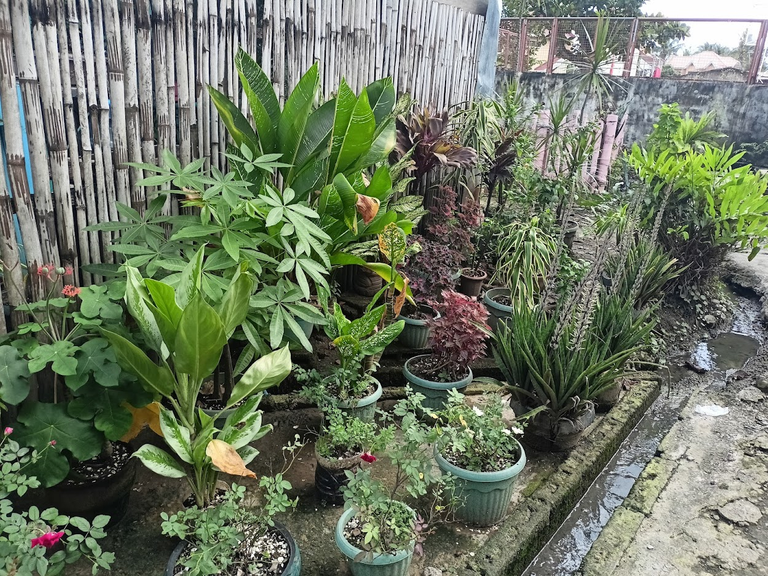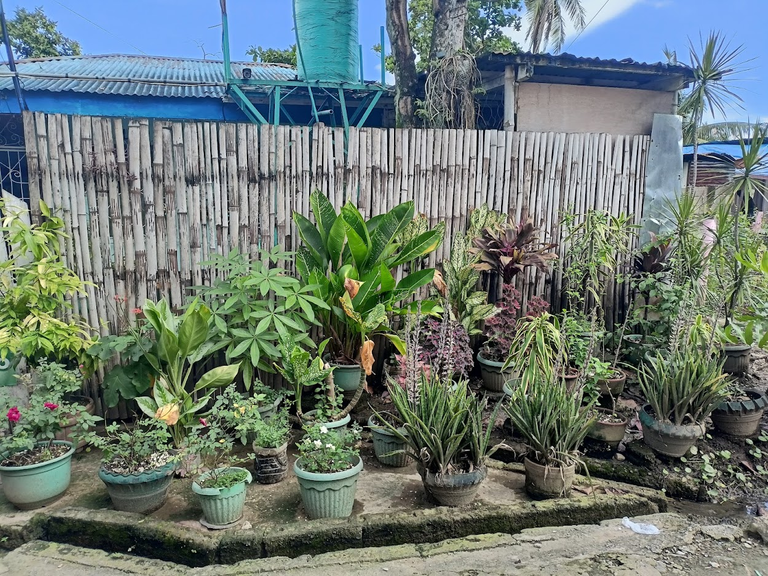 The plants in front of our house has grown beautifully well. Some of them are even taller than our fence. haha It's just relaxing to see such beauty.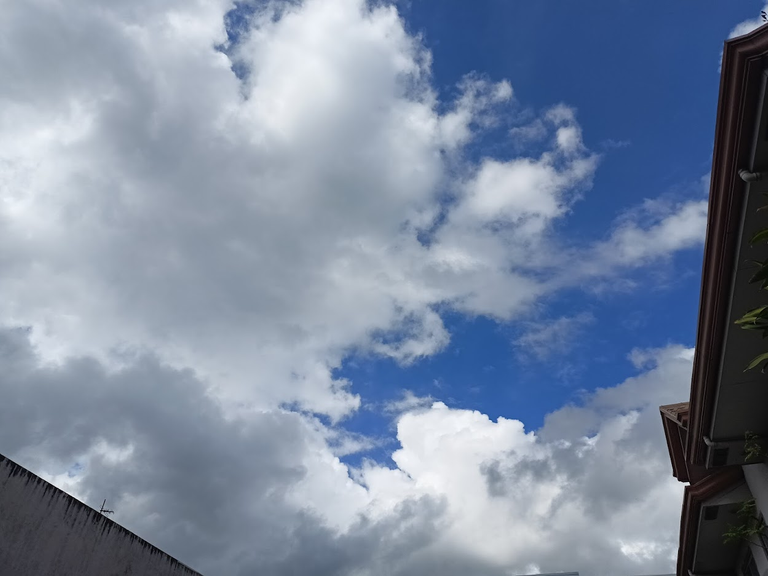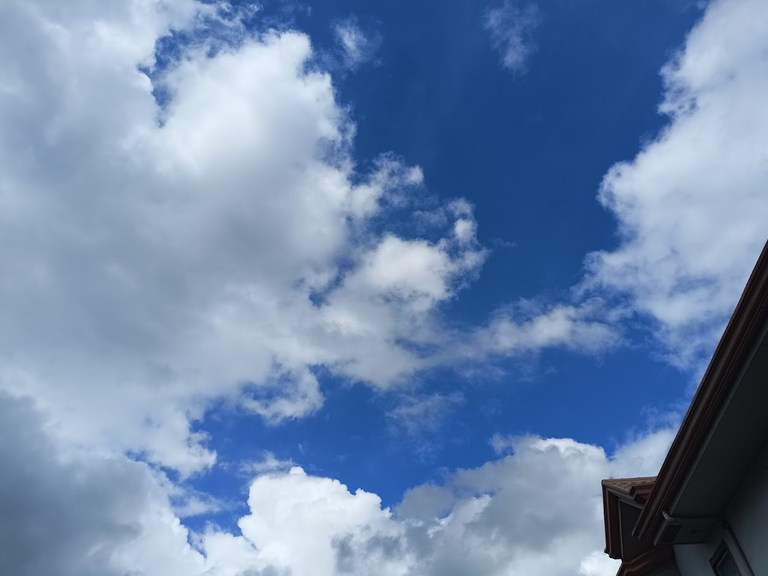 Of course, there's always room for sky pictures in my gallery. It was a fine day. It wasn't that hot yesterday afternoon, but it rained in the evening. Our house is several meters away from the main road, so it isn't very busy... and I get to see a lot of chickens and children. lol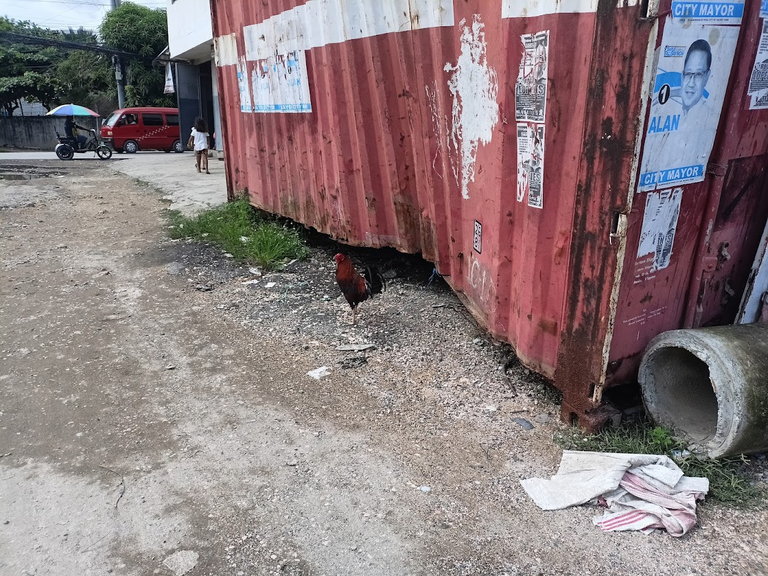 There's a hardware shop in the corner of the street going to our place and its owner has a lot of roosters. This is one of them. :) There are more on the way and in the opposite side.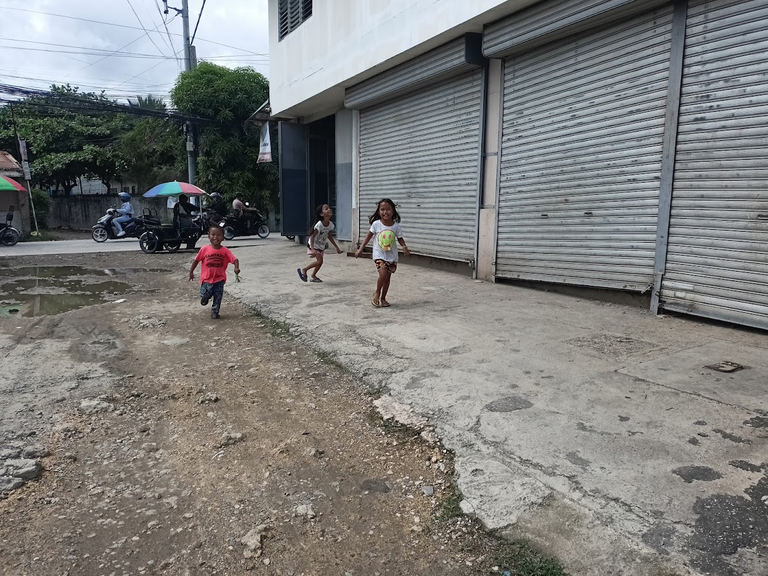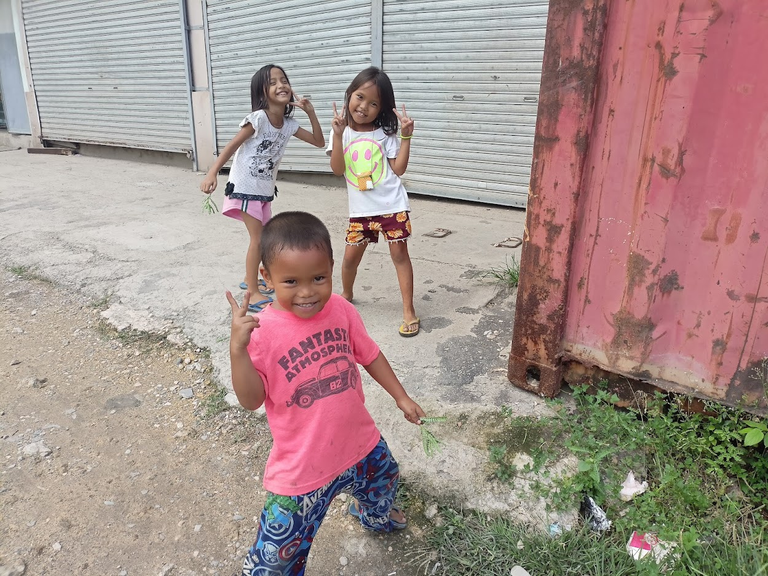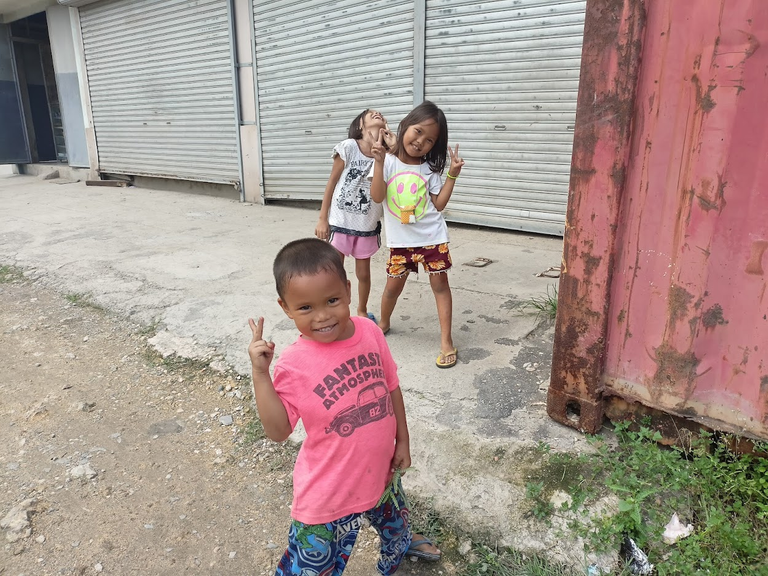 Some kids in our neighborhood noticed me and my casual photography session of the sky and the chicken, so they rushed towards me and asked me to take their pictures as well.

The boy and the girl with the smiley shirt are siblings while the other girl is their friend. They sometimes come over our house to play or mama ask them to help clean the surroundings and give them some snacks. They were also part of my mini art session last year. Love these kiddos!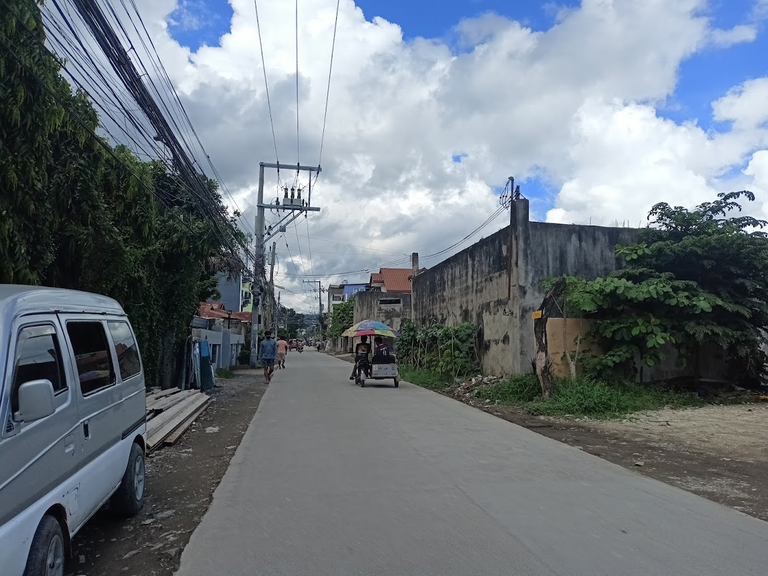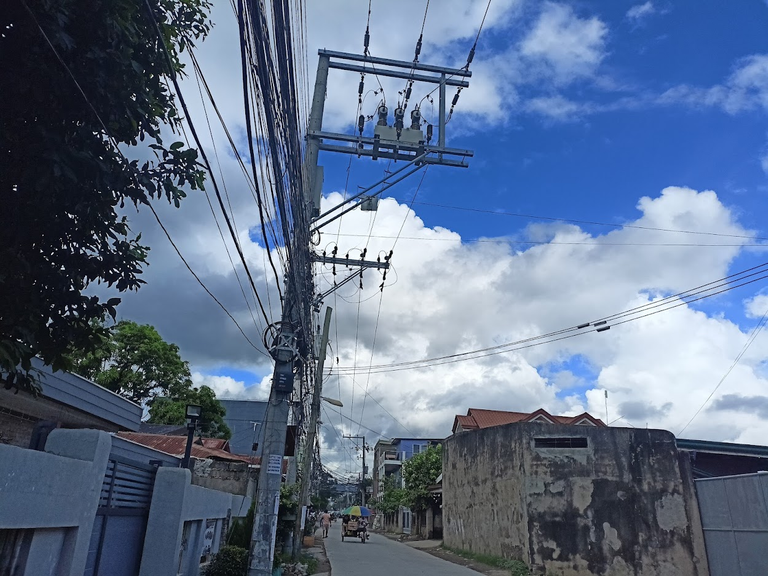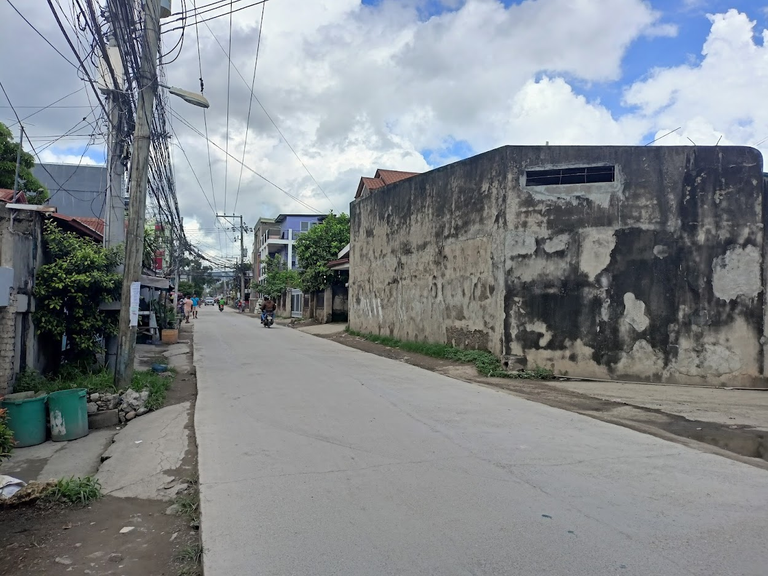 I was literally taking some photos while walking. The road and surroundings were clean and calm. Despite living in a city, my area isn't very busy. However, if you walk straight for like 10-15 minutes from this area, it would be too busy.

There are a lot of new establishments near the already busy local market. It has changed a lot for the past couple of years. Anyway, I'm just walking until the next corner to buy some stuff. My breathing wasn't 100% back yet, so I just walked slowly. haha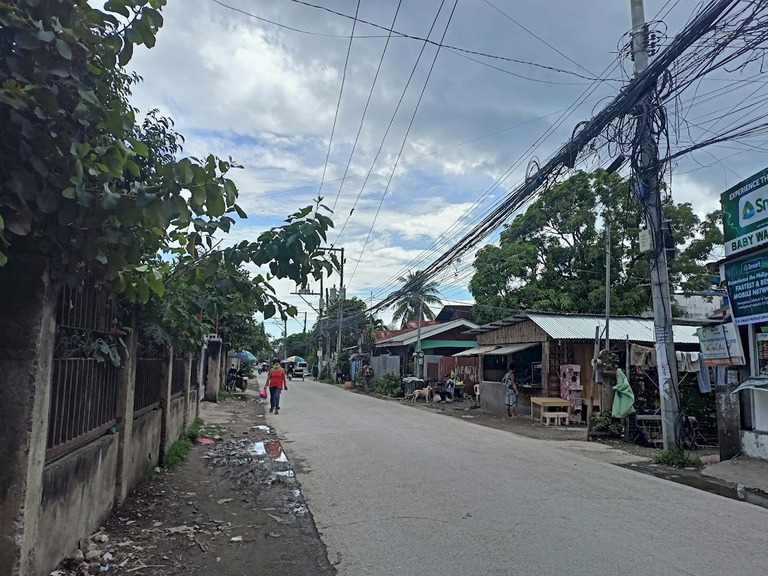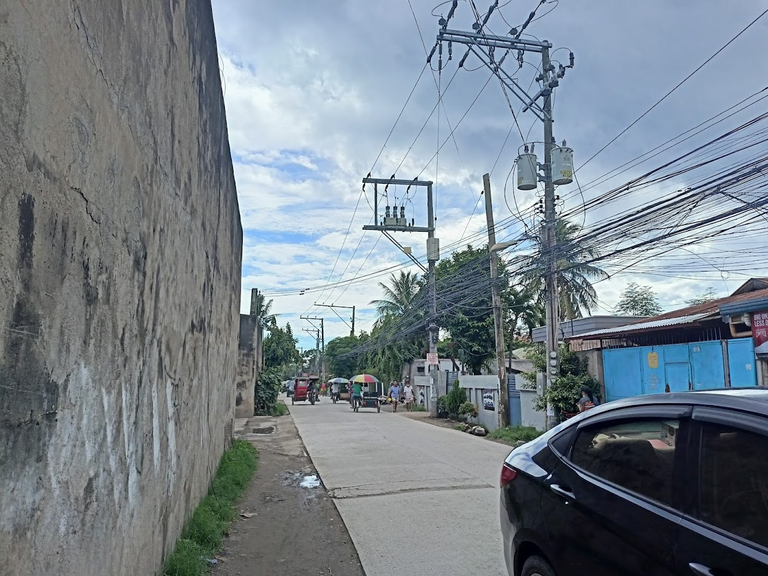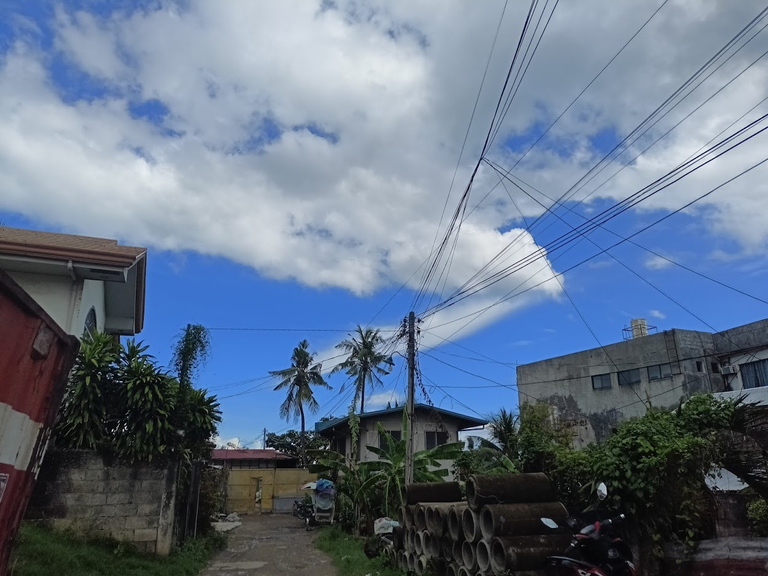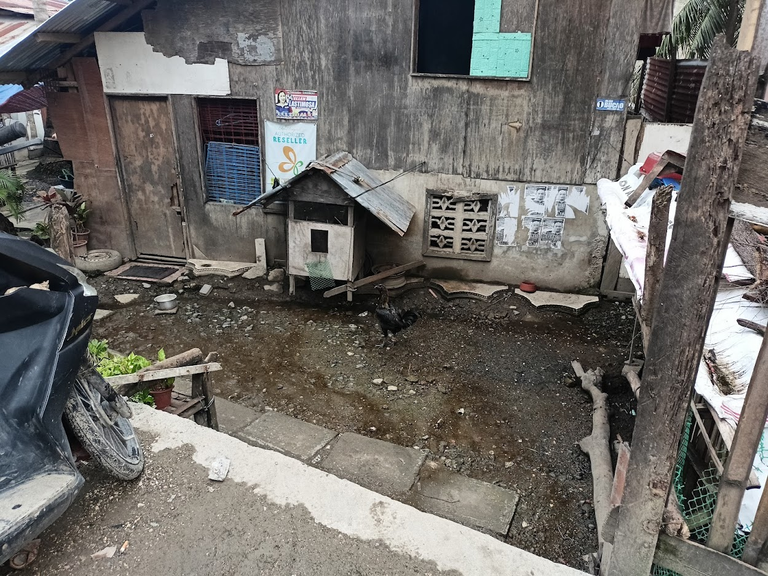 After getting the stuff I needed, I walked home... still taking several pictures on the way. A minute or so from the road, you'd need to go down some steep steps. Our neighbor also has some chicken... they even have some ducks as well as doves. It feels like we're in the countryside.

Also, if you continue walking on the main road for like 10 minutes, you'd reach the sea side. Not the best view, but it's relaxing. There are some food stalls and even a small resort there.


Now, it's home sweet home. <3

I originally wanted to just relax the whole afternoon after the errand, but I spent it troubleshooting my PC instead.

I was still using Windows 7, but got a notification from Google Chrome. The lesson room I use for work is only compatible with Chrome, so it would be a problem if I won't be able to use it in the future.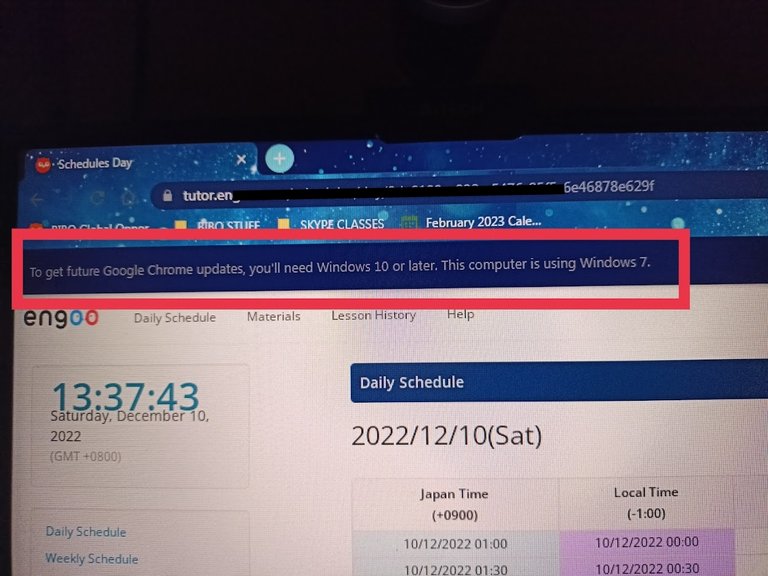 I tried installing Windows 10 at first, but failed because my male best friend installed a Deep Freeze on my PC last time --- and Deep Freeze couldn't be uninstalled the way we do with other software or programs.

My PC is quite old now and it has several issues. He and I are planning on buying a new CPU together, but it's expensive. I tried getting a quotation from the computer shop I usually buy from and I would need around Php20,000 for CPU alone... this is excluding the hard drive, since I decided to continue using my old one, and OS. For this price, the specs are already good for my job... As for him, he wanted a new one for gaming. Well, I wanted one, too... but it would cost so much more. haha

Since I don't have that amount yet and there are other stuff to prioritize for now, I'd continue using my old setup.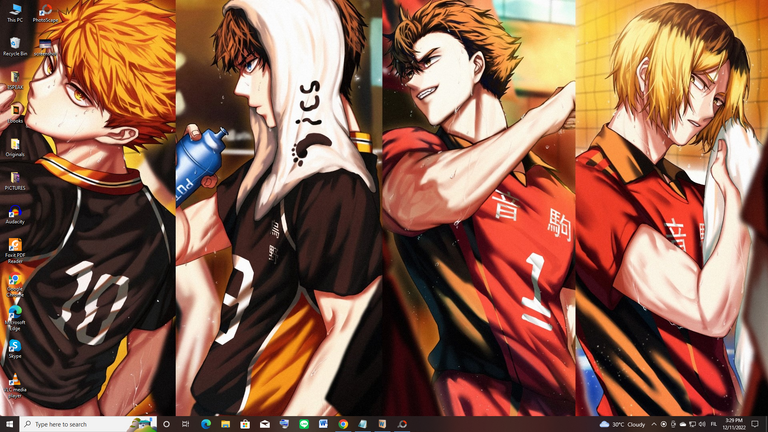 Although it took me the whole afternoon fixing the problem with the Deep Freeze issue, I was able to successfully install and activate Windows 10 on my PC last night. The software-related problem is solved! I just hope the hardware would continue to be good for at least several months more.

It sometimes acts up while I'm in the middle of my class, so it becomes a hassle... I usually set my laptop as backup when it happens. I can conduct classes on my lappy, but it's not really the best tool to use for my job... so I still prefer using PC despite the occasional technical problems.

I'm not computer savvy, but I'm thankful for the people on the Internet for uploading a lot of tutorials on how to do or solve things. I also got help from my best friend. This crazy guy told me last night, "Dude! You're getting better at troubleshooting! Just for tonight, you're a real man!" (We see each other as gays most of the time... we're each other's bully)

Anyway, it was a busy yet productive Saturday. :)
It's Sunday now... and I'm just making this blog for the first time in a while. I hope to write more in the days to come... and I want to exercise again soon!!! Well, I'd need to be in my best condition before I start doing so... unless I want to get asthma again. XD

Thanks for checking this post out! See you around and enjoy the rest of your weekend!!! <3