This weekend I went on a long road trip with my son.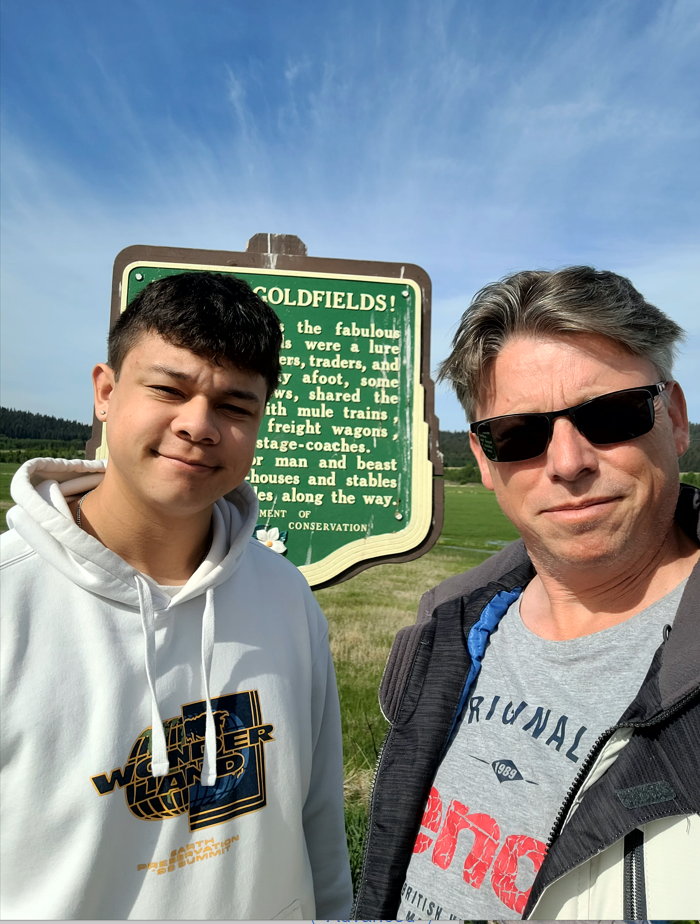 We left from Abbotsford, BC and headed up to Rosswood, BC. Almost 1400km which we did over one really long day (Saturday, Yesterday).
Anyways, we left at around 4:00am so no pictures from the Abbotsford area. Pitch black so nothing to report.
However after leaving the Fraser Canyon part of BC we got to the desert part of our trip.
The area near Cache Creek and Ashcroft are really dry.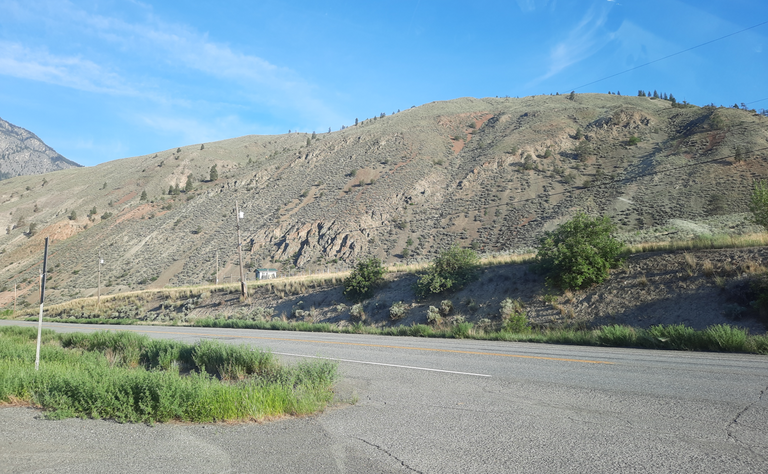 However, the Fraser River runs through. So, if you have irrigation you have beautiful farmland. If not its desert. Water means life. Valuable lesson my Dad taught me going through this area.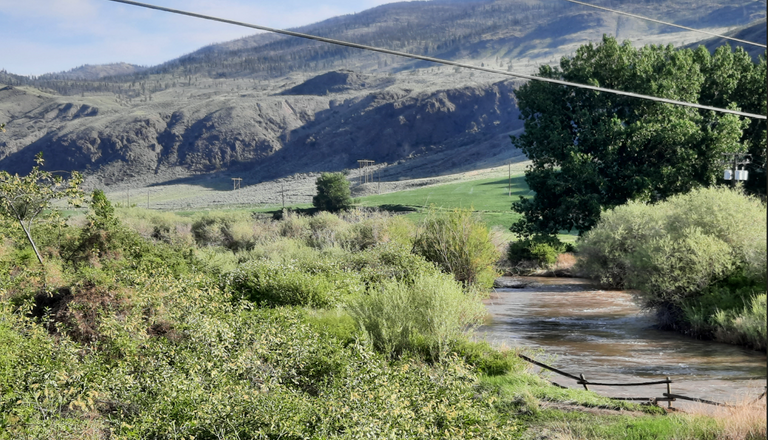 That was about 300km into the trip. After the desert region we entered the Rangeland area. Pretty much starts at 100 Mile House (there is a story to its name) and continues through until about Burns Lake. Lots of rolling hills, pine trees, rangeland for cattle and dotted with lots of lakes.
Rangeland (140 Mile)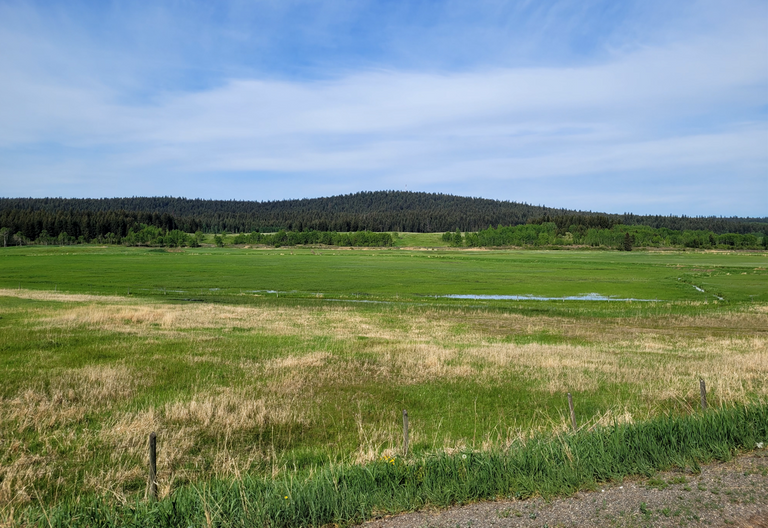 Lakes (Mclease lake)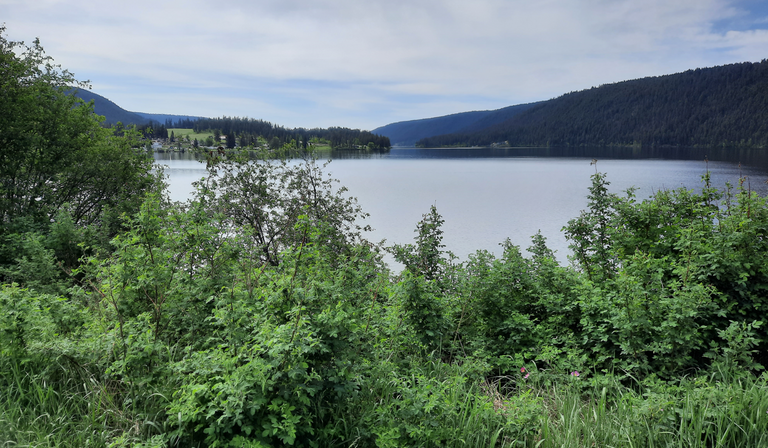 and
Trees (near Vanderhoof)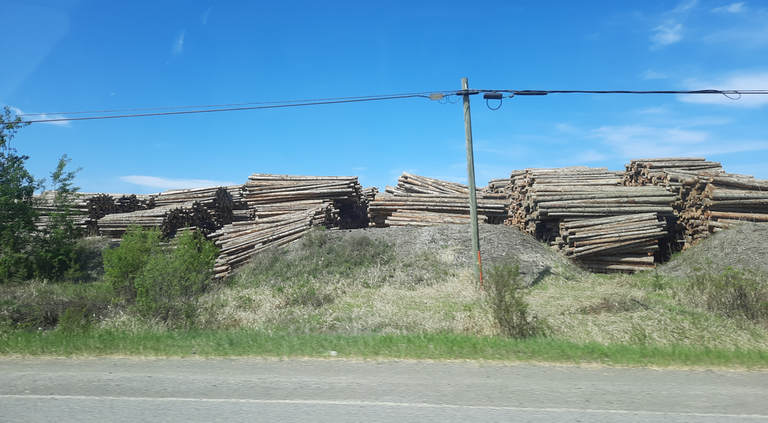 The road seems endless. There is rangeland for the next 600 Km. My son and I take turns driving. Lots and lots of the same for hours.
Things finally change when we get to the Bulkley Valley.
It's still pretty much cattle and forestry country. However, now we are getting close to the coastal mountain range. We are on the far side of the range so things are still bitterly cold in the winter and much drier than the ocean side. Still, it makes for some pretty pictures.
Cattle (near Houston)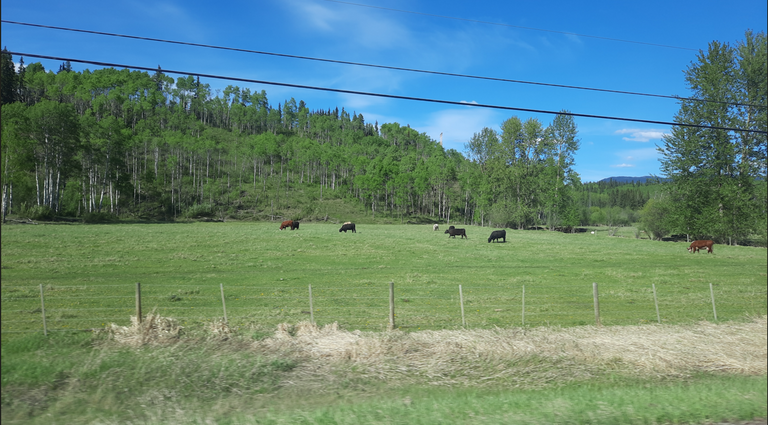 Mountains (near Smithers)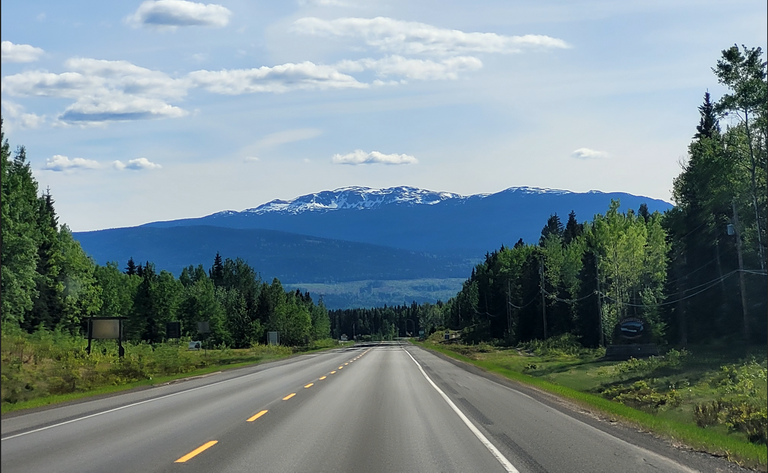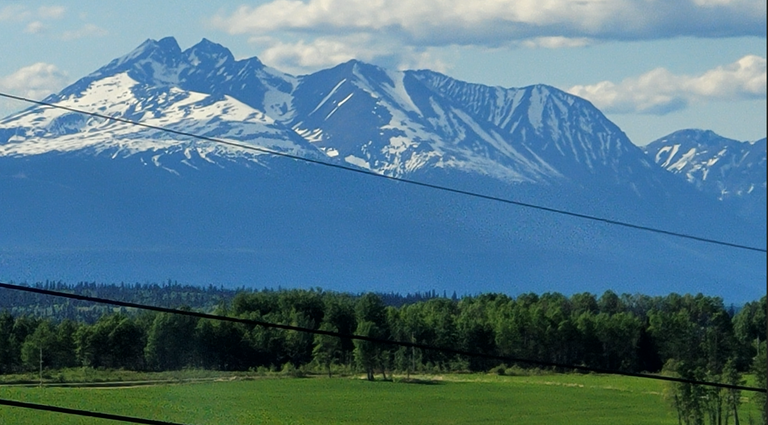 and more mountains (Near Hazelton).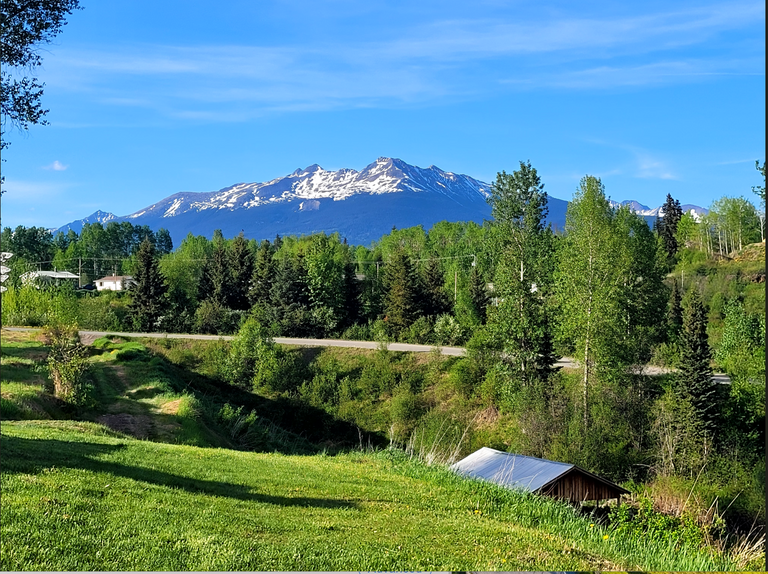 By this time we are getting close to 14 hours driving and 1100km away from where we started.
We are going through the Coastal Mountain range and starting to get to the part the I love the most. The Coastal Rainforest.
Lots of animals, Huge Trees, Huge Mountains, Huge Rivers!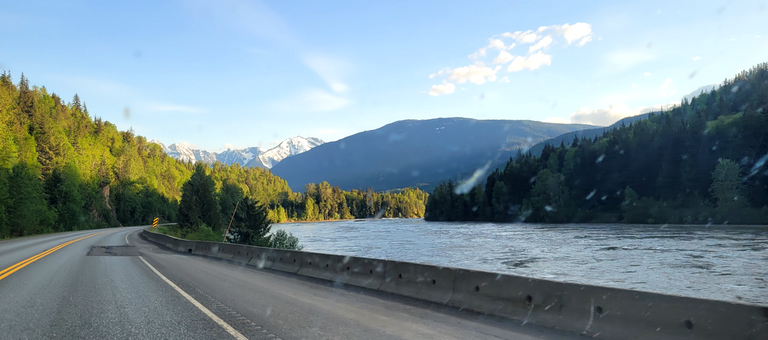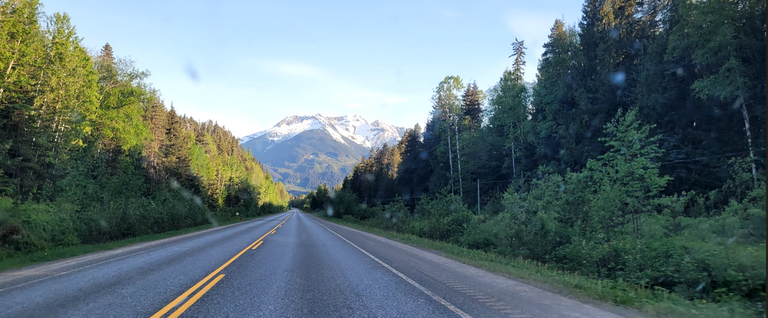 And Bears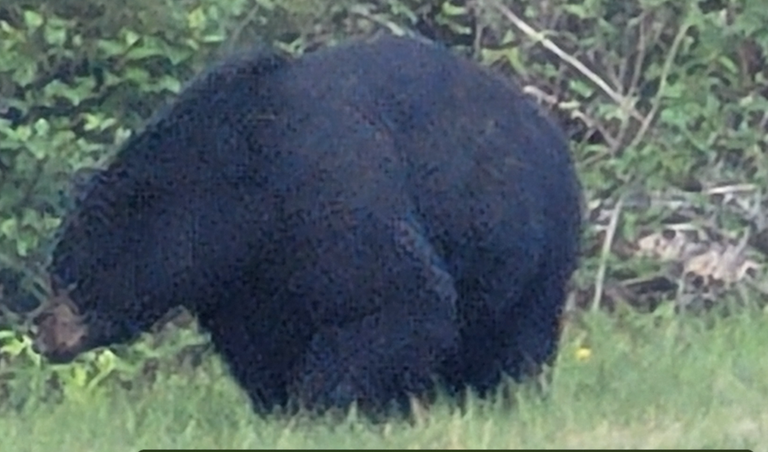 All if very rugged terrain.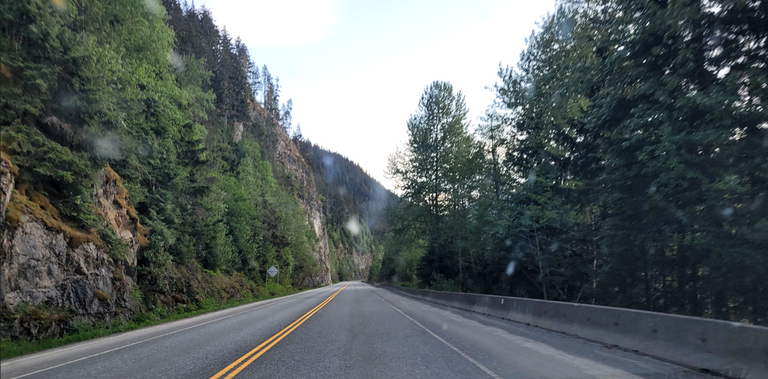 By this picture it is almost 9pm and we have been on the road for 17 hours. Tired and just want to rest which we will do in Rosswood. The best pictures are from there and I'll save that for my homestead post on a different day. However one last honorable mention post for Hungry Hill near Smithers.
A 10km straight stretch which is all downhill. My son loves this stretch because he wants to go really fast on it. I hate it because its a speeding ticket waiting to happen!

So, for @saffisara you know why I'm not participating in our Guild Brawl :)
for @jmis101 you know why I haven't responded to how to make 3 meals cheaply
for @monica-ene you know the route I'm taking to get to where I want to homestead.
Side note: for any of my Nigerian friends from Hive Learners... my province British Columbia is about the same size as the entire country of Nigeria (my province is a little larger). Almost all of the population (4million) live in the area near my home (Abbotsford) the rest of the province has only about 1 million people on the remaining 95% of the province. It is a very sparsely populated area 😀
lots of wide open spaces and unexplored forests