Sorry for Spamming so much today but it seems I am full of inspiration :).
As many of you know, or might not, I play bass (guitar) and am totally addicted and crazy about music and everthing around it. My musical taste is broad, and I am convinced that music is similar to magic and emotion. The things it can bring, cause...It's just amazing. I can't imagine a life without music.
@Steevc has a great community about the guitar , of course I am a subscriber and love the posts about guitars, songs and all. So I thought it would be a great addition if there is also a community about bass and bass guitars, so I started the community
The Bassplace
My goal with this community is to collect posts, write posts and discuss posts about the bass guitar, the amps, the bass players...anything that has something to do with this great instrument.
To keep it informative I intend to post a interview with a (famous) bassplayer every week. The same set of questions every week, different answers of the musicians. For that I already have approached some bassplayer of which I hope they will coorperate.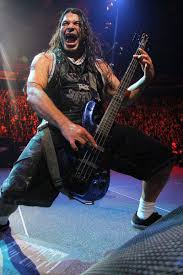 So I hope to welcome you all on the bass place community and feel free to request of give ideas to make this a succesfull and great community for and by musicians..
So keep rocking and playing Bass
A share /reblog would be appreciated
Peter