---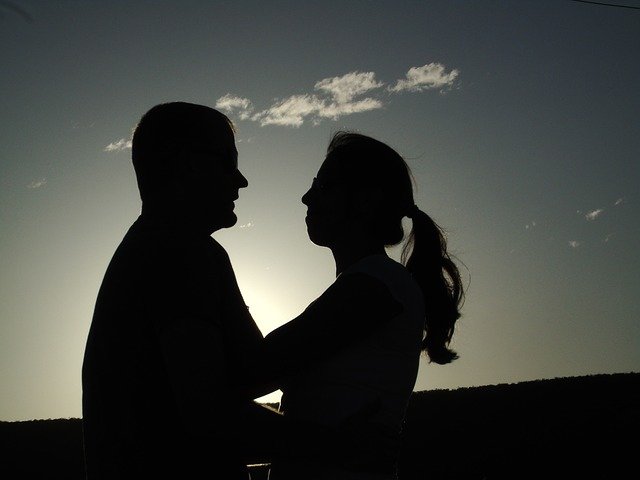 Image by Haroldo González on Pixabay
---
The wonder is here
"Look at the stars, don't they look wonderful to you?"
"Have you not seen through the microscope? That is wonderful."
"What are you up to? Start a debate!"
The young couple just married, that night they were arriving at four months after they had married. They had established the routine of discussing any matter upon returning from their respective jobs, on the balcony of the beautiful rented house on the outskirts of the city, a quiet suburb of houses distanced from each other by large gardens, quite a dream.
"Sweetheart, I know that outer space and its myriad stars fascinate you." She gaped at him.
"Sweetheart, imagine the enormity of the heavens above our heads."
"I don't understand, why do you say heavens? Perhaps, there is one!"
"My life, that is only one aspect of wonder!" He replied with an aura of leftover, while she smiled.
"Well, let me explain.
"I am delighted to hear it." She replied, wrapping her arms around him.
The loving husband looks into her eyes, deeply and tenderly, he observes the beautiful light blue color that contrasts perfectly with his golden hair that frames his almost angelic face.
"How many skies are there?" She exclaims mischievously to return him to earth, she knows that he is lost in her. He just smiles and continues.
"There are so many, the heavens are the poetic expression of the multiple universes."
"Honey, that's just scientific speculation, I only see one." She replied softly giving him a tender kiss. He lets himself go back into the stratosphere, doesn't feel his feet on the ground, she pushes him lightly telling him: what do you have to say to that.
"Cheater, you distracted me on purpose." She laughed like a girl.
"Okay, I don't do it anymore."
"No! I prefer to be distracted, in the end, you always get your way." The lover exclaimed pleadingly.
They laughed holding hands again while looking at the night sky, he took the initiative.
"No problem! One sky or a thousand, it's still a wonder."
"I agree with you." Now she takes the initiative by refocusing the talk on the microscopic world.
"How many microcosms will exist? He frowns, in a clear signal, she has taken him by surprise.
"I suppose they will be paired with the multi universes." While smiling.
"Let's admit it! We will never know exactly." She stated with aplomb, adding.
"What we do know, it's that it seems like a miracle that we're here talking about those things."
Between both there was a sudden great silence, she hugs him tightly, he reciprocates taking her by the waist, he sensed that something big was about to happen.
"I am grateful that you married me despite my infertility." She whispers sobbing.
"What's the matter, love?"
"Nothing bad, today I went to the company's medical service for dizziness."
He looks at her with concern, he does not imagine life without her, just thinking that she is sick terrifies him. The image of the death of her cousin, who was the same age as her beloved, is still fresh. She looks at him and sheds thick tears telling him.
"Look here, the wonder of God growing within me!" Taking their hands to her belly.
"You are pregnant!" He cried, stupefied, and full of joy. To which she responded resplendently.
"Yes, thanks to who created the heavens and the earth." As well as the big as well as the small, she added at the end of the talk, the wonder of life is manifested through me.
The end.
---

An original drabbler by @janaveda
Thanks for reading me. I hope this micro-fiction is to your liking. I would very much like to read your comments in this regard to enrich myself with your criticism.