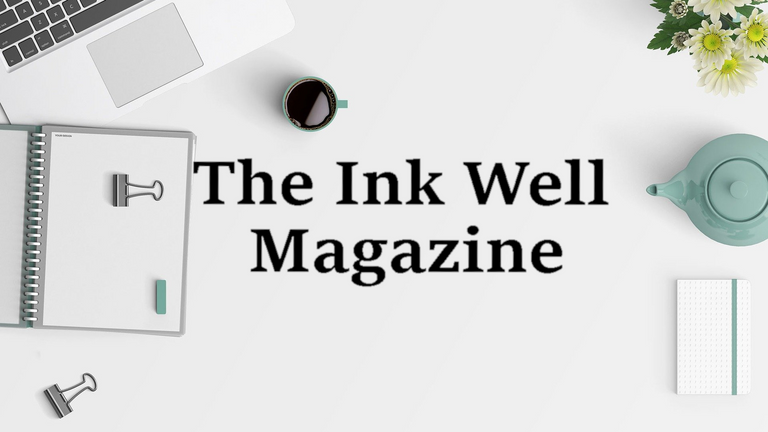 Image modified using a picture by Becca Clark from Pixabay
This periodic magazine highlights a small selection of short stories posted to The Ink Well community that stood out and were awarded a Curie vote. Thank you to all authors in The Ink Well for sharing your creative work!
Important Note
We are showcasing authors who have contributed well-written and edited stories, have read and commented on the work of other authors and comply with all of the community rules posted on our home page. These activities help our community thrive and grow!
The following are just a few of our favorite stories from November 22-28, 2021.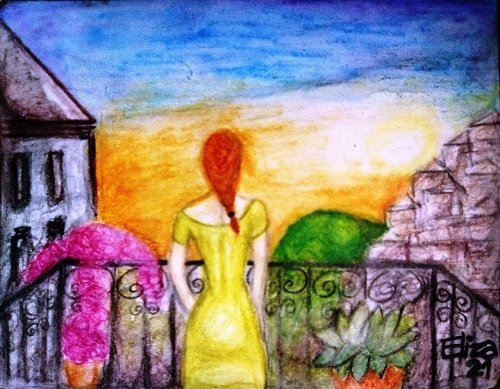 Image source: The author
"Thank you, Marie, you can go now. Please, turn the lights off and close the door on your way out." Lena's voice trembled as she tried to hide the cascade of emotions, but the girl didn't notice it. She was alone again, and her fingers traced the words on the card, relishing on the upcoming victory. Then, she hid the piece of paper under her dress and went to the attic to tell the good news to her lover. -@beautifulwreckt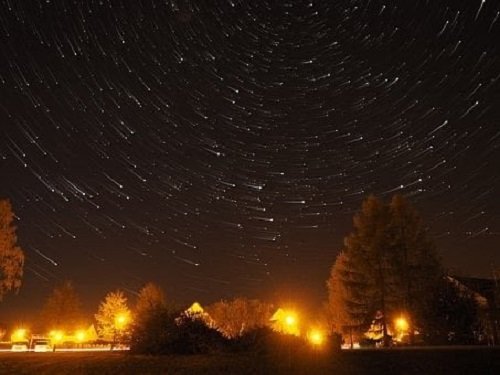 Image source: Pixabay
Our community was a small one where everyone knew each other. It was easy to spot visitors around. Everyone was very civil and law-abiding. Apart from the holidays, nothing spectacular happened. I had a pretty much normal life with very loving and concerned parents. I just failed to understand what worried them so much. There wasn't any imminent danger even a decade away. -@kei2

Featured Author: @ghostonchronic
An Exceptional Gift

Image source: Pexels

She dreamt of the mountains. Harvey came from higher ground, face sunburnt and weatherbeaten from the summer winds. How handsome and manly he looked, like a cowboy from the Western movies one of her previous foster-fathers used to watch. The horse was strong and tall but Harvey handled him confidently and swooped down from his saddle. -@ghostonchronic

Image source: Pixabay

Clay didn't make any sound he walked to the bus stop in front of his younger self and dropped something off. The Younger clay cleaned his tears and walked to the bus stop and sat down. He saw a package on the seat of the bus stop, it had his name on it. He opened it and saw the terminator action figure with a card saying, "Happy Christmas Clay, Stay good you are loved". Young Clay held the card and stood up to try to find who had just given him his dream present. -@sonofremi

Image source: The author

The two girls had been close ever since they met in first grade. Naturally this led to some arguments. But this time was different. Pansy had accurately predicted the fatal hit and run of Prince, Vera's beloved dog. And despite knowing beforehand, Vera hadn't been able to save him. -@wrestlingdesires

Image source: Unsplash

In seconds, the sound of conversation was subdued by the striking of cutlery against ceramic. We all were high-standing members of the society, millionaires, and billionaires in different sectors of the economy, but we were eating as if we lacked table manners. Talking with our mouths full, drinking water, and belching out loud. -@bruno-kema

Thank you for reading our short story highlights magazine!

@jayna, @agmoore, and @gracielaacevedo

p.s. You can see the past magazines here: #1, #2, #3, #4, #5, #6, #7, #8, #9, #10, #11, #12, #13, #14, #15, #16, #17, #18, #19, #20, #21, #22, 23, 24, 25, 26, 27, 28, 29

We would like to invite lovers of creative writing to visit The Ink Well, a Hive community started by @raj808 and @stormlight24 and run by @jayna, @agmoore and @gracielaacevedo.


We also invite you to follow The Ink Well curation trail on the Hive blockchain, at https://hive.vote/. Simply navigate to the curation trail section and search for theinkwell (all one word with no @ symbol) and our trail will pop up as an option.

Similarly delegations are possible on Hive using the fantastic https://peakd.com/ Hive Blockchain front end. If you wish to delegate to @theinkwell, you can do this from the wallet section of https://peakd.com/

A big thank you to all of our delegators:
@jayna, @agmoore, @gracielaacevedo, @johneyreacko, @zeurich, @generikat, @barge, @marlyncabrera, @stormcharmer @iamraincrystal, @preparedwombat, @marcybetancourt, @lacrucita, @adncabrera, @vision-of-esca, @josemalavem, @morey-lezama, @sayury, @rypo01, @evagavilan2 and @bertrayo.


Click banner to visit our community page

Find us on twitter by clicking the banner above.