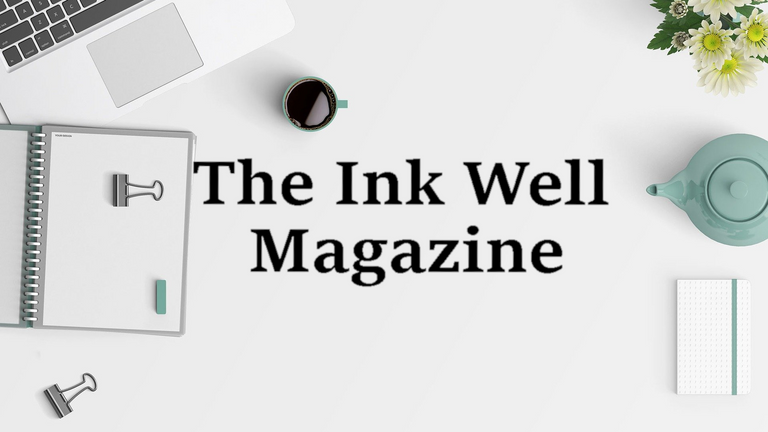 Image modified using a picture by Becca Clark from Pixabay
This periodic magazine highlights a small selection of short stories posted to The Ink Well community that stood out and were awarded a Curie vote. Thank you to all authors in The Ink Well for sharing your creative work!
Important Note
We are showcasing authors who have contributed well-written and edited stories, have read and commented on the work of other authors and comply with all of the community rules posted on our home page. These activities help our community thrive and grow!
The following are just a few of our favorite stories from November 9 - 16 / 2022.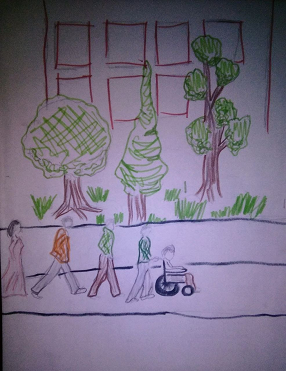 Drawing by the author
That afternoon, when I returned home and did not notice my old man's presence, I felt a great loneliness and pain in my heart. I cried until dawn, with tiredness and pain I fell asleep. I dreamed that I was floating in the sky and the wind was blowing me away like a blade of straw, then the wind stopped blowing and I fell into the grave of my beloved.- @rammargarita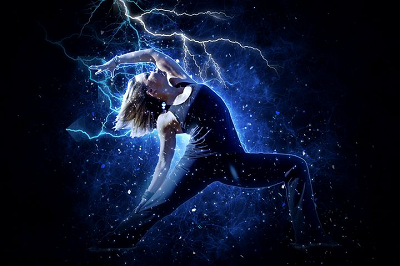 He held his hand's palm up and began to chant softly. The words sounded strange to me, foreign and unfamiliar, but they meant nothing to me either. I watched as he spoke and chanted, and eventually, I realized that he was conjuring something. A glow appeared between his palms and grew brighter as he chanted. It was a ball of light, hanging suspended in the air, and it pulsed with a steady rhythm, like a heartbeat.- @iskawrites

Featured Author: @popurri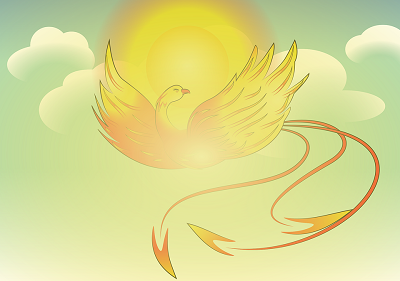 It can happen a moment in the life of every human being, where one has the opportunity to decide which path to choose, where the conscience that was asleep wakes up. Was it the magic of the wings of the firebird that made Adrian reflect? It only took a few seconds for him to make a very important decision for him and his family.- @popurri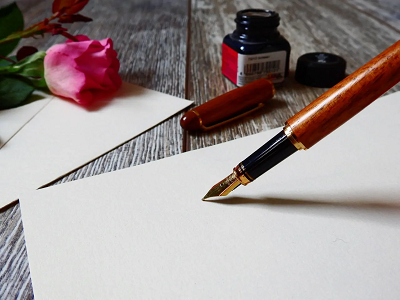 Treasure my boy, I see you've been a good kid and I like that. You said you wanted a bicycle so I sent the biggest one I had and just because you've been extra good this year, I decided to send you a helmet and knee pads too. Remember to continue being good, you know I can tell if you're not and share your toy with your sister, it will go well in the new doll house I just sent her, love Santa. - @treasure-joshua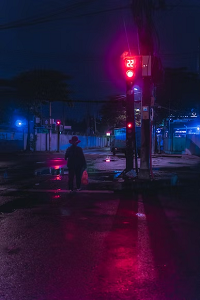 That was how I left the motor park and went to the roadside to see if I could get a motorcycle or a motorcar that would take me to Dada estate. Fortunately for me, one Toyota jeep was coming and stretched my hands to stop it. Initially, the driver ignored me and drove past but after some minutes he reversed the car to pick me up. I was terrified because of the security situation in the country and I needed help at the same time.- @raymondpeter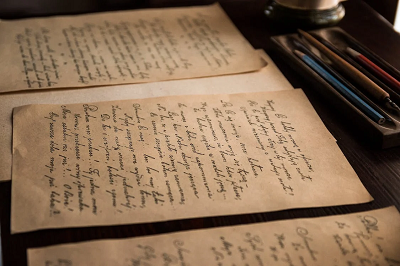 Fathia would always find a way I realized. We didn't have the privilege that came with having a phone back then so she improvised.
I got my first letter two weeks after resumption. Someone had recently transferred to her school who had a sibling that was still in my school.
The details of the first letter is blurry in my brain but I kept one important detail. She asked if Timilehin liked anyone one else now?.- @dianelson

Thank you for reading our short story highlights magazine!

@jayna, @agmoore, @gracielaacevedo @yaziris and @itsostylish.

p.s. You can see the past magazines here: #1, #2, #3, #4, #5, #6, #7, #8, #9, #10, #11, #12, #13, #14, #15, #16, #17, #18, #19, #20, #21, #22, 23, 24, 25, 26, 27, 28, 29, 30, 31, 32, 33, 34, 35, 36, 37, 38, 39, 40, , 41, 42, , 43, 44, 45, 46,47, 48, 49, 50, 51, 52, 53, 54, 55, 56, 57, 58, 59, 60, 61, 62, 63, 64, 65, 66, 67,68, 69, 70, 71, 72, 73, 74, 75, 76, 77, 78, 79

Interested in joining our community? Start by joining Hive!
Join here at Hive Onboard
Already a Hive member? Click Subscribe at the top of The Ink Well community home page.
Questions? Ask The Ink Well on Discord.

We invite lovers of creative writing to visit The Ink Well, a Hive community started by @raj808 and @stormlight24 and run by @jayna, @agmoore, @gracielaacevedo @yaziris and @itsostylish.

How to Follow Our Curation Trail
You can follow our curation trail by going to our hive.vote curation trail page and clicking the follow button.
How to Delegate to The Ink Well
We welcome delegations! These support our community in many ways, including helping us to provide support to quality content creators through curation and contests.
A big thank you to all of our delegators:
@jayna, @zeurich, @felt.buzz, @marcybetancourt, @agmoore, @marlyncabrera, @stormcharmer, @generikat, @iamraincrystal, @preparedwombat, @gracielaacevedo, @chocolatescorpi, @seeger, @itsostylish, @josemalavem, @morey-lezama, @sayury, @evagavilan2, @popurri and @grindan.


Click banner to visit our community page

Find us on twitter by clicking the banner above.