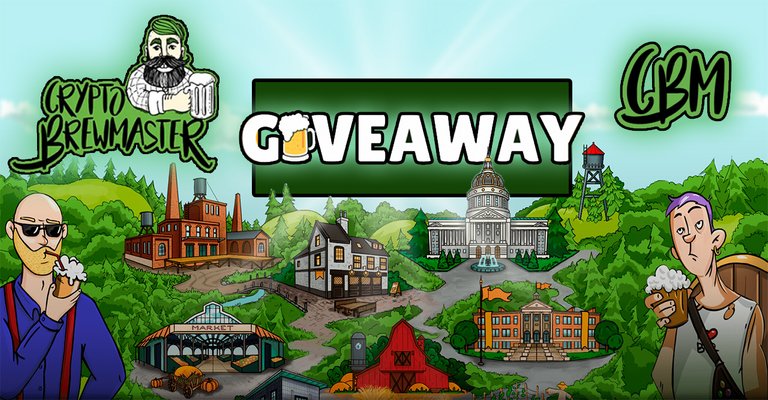 Hello everyone! My Name is Jose Manuel and today I am going to make a Giveaway of 30 CBM for 1 winner between the participants who leave a comment with their cryptex24 Wallet.
I am pleased to announce that the above giveaway has ended!
The winner was: @baboz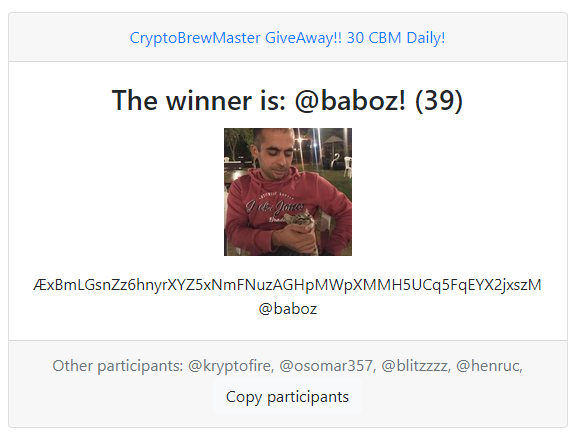 Congratulations your prize has been sent!
Greetings to the other participants:
@kryptofire, @osomar357, @blitzzzz, @henruc

Cryptobrewmaster is a fun brewing game where you can create your own beer with ingredients that you can buy and sell, the game is hosted within the Hive blockchain and has its own internal token.
CBM is the main token of the Cryptobrewmaster Game, and this is the token of this giveaway, in the following image you can see where to find your CBM deposit address: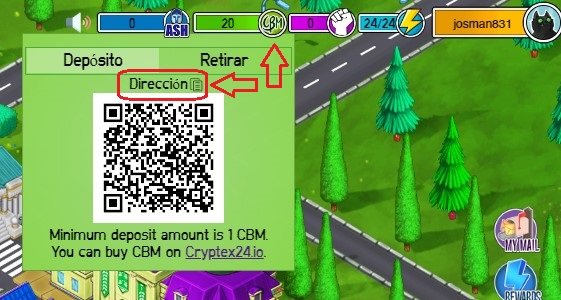 Rules to participate in the giveaway:
Leave a comment with your CBM address.
If you want and if you like this kind of interactions you can vote this post, although it is not mandatory, if you do it I would be very grateful and it would help me to keep doing this kind of giveaways.
And nothing else! it's as simple as that! just that XD
The draw will take place on tomorrow and that day the winner will be published in a new post and a new Giveaway will be made, so if you want to stay informed just click on follow to be informed.

If you want to join the CryptoBrewMaster game you can do it with my referral link: CryptoBrewMaster
If you want to join the game RisingStar you can do it with my referral link: Rising Star
⚠️ WARNING ‼️ ⚠️ THERE MIGHT BE PHISHING LINKS IN THE COMMENT SECTION. I SUGGEST TO NOT CLICK ANY SUSPICIOUS LINKS OR JUST PROCEED WITH CAUTION. THANKS. ⚠️