Many Hiveans besides me are looking forward for the release of the alpha version of the unique craft beer game - Cryptobrewmaster .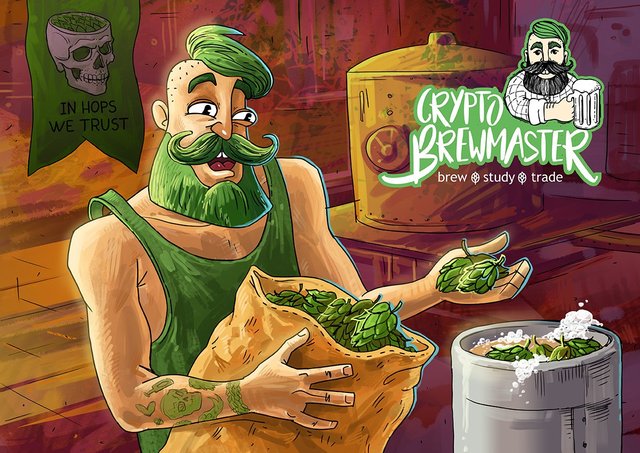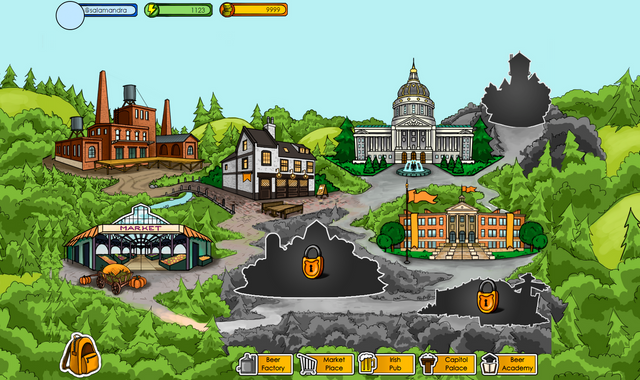 And many, besides me, have accumulated a lot of questions about the nuances of the game. So I decided to ask @cryptobrewmaster if he would agree to a small interview and was very glad to receive a positive answer :)
I have to notice that origin interview was posted in Ukrainian here and this is my own interpretation in English. So, please, forgive me possible mistakes in the text as English is not my native language :)
So, I asked the following:
---
The first question I think all beer fans want to know is the estimated launch date of the Cryptobrewmaster game. According to the roadmap, this was supposed to happen sometime in mid-April :)
We wanted to launch in mid-April, but the Coronavirus put a spoke in wheel (yes, it even applies to programmers and designers) I see a software launch by the end of the month!
Does a player have to get any special knowledge, to know any special terms, brewing technology in order to succeed in the game?
My primary goal as a beer fan and its ambassador is to share my knowledge! The game also reflects this intent. We will teach in the game. Certainly all elements of modern brewing in the form of cards will be present in the game, and we will explain for what it is needed in the brewery. The idea is that after exploring the world of Cryptobrewmaster people will be ready to brew their own beer at home) In any case, we will try to make it so) In addition, in the future we will launch a chat support for home brewers)

Players' craft beer will be redeemed by the system. How exactly is this going to be done? Will it be once a week like in Holybread or something different?



Beer will be bought in the Pub. Details are being worked out, but right now I can say that this will happen automatically in real time, but with certain limitations (logically, the pub will not be able to buy from you more than it can sell to its guests). Purchase prices will depend on many factors, including your skill set, ingredients used, etc.)
Is it required to pay for Starter set? Are there any bonuses for early players? :)
There will be no Starter kit. There will be free entry to the game. The game will be Free to Play, but certainly for rapid development you will need to buy boosters and cards packs. The packs will be of 3 types: with Resources, Equipment and Artifacts. The cost will start from $ 0.99 for resources to $ 9.99 for artifacts ...

How will Cryptobrewmaster's game - CBM token stability be maintained?



We know many in one or another way beer-related companies in Europe that would find our project interesting as an advertising platform. These are manufacturers of equipment, raw materials, breweries after all. Beer advertising is forbidden on social media and it plays into the hands! With some part of the raised money we will create liquidity for the tokens of the game. Of course, part of the profits from the game will also be directed to creating liquidity.
Is it true that game leaders will be able to order real beer on their recipe? :)
It will not be right away, but it is a very interesting idea that @arcange told me at Bangkok on Steemfest#4 and we will definitely introduce it) I will also open the secret that the game will provide the opportunity to participate in contract brewing that allows to earn money , real money. The game will act as a sort of escrow in operations between the brewery and the initiators of brewing. I see that we can guarantee 15-20% for one brewing of the sold product. This will be a strictly closed community and a proposal for the best players)
What about the mobile version of the game?
The development at current stage completely involves the launch of a mobile version of the game in the future. But it is going to be in future as it takes some time.
Thank you very much for your answers, @cryptobrewmaster! Now I look forward to launching the game even more! :)
---
Let cold beer be with you!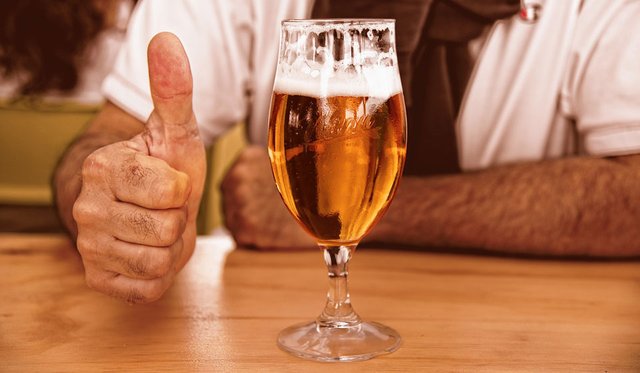 source