@l3w1s @synergized @djbagman @p-paul @ackza have been trading the $INFOWARS token which is a fully enabled scot token with an infowars community and even has delegation AND at one point, had cryptowars.me with nitrous fully paid for, so its a shame we dont have our custom front end, but we should develop something unique that works on a darknet anonymous IPFS static webpage unstoppable domain system fpr MAXOIMUM censorship resistance which ALSO ses Telos/eos/wax antelope and maybe PROTON xpr in the future along with https://discussions.app EDENOS ZEOS and https://snipverse.com !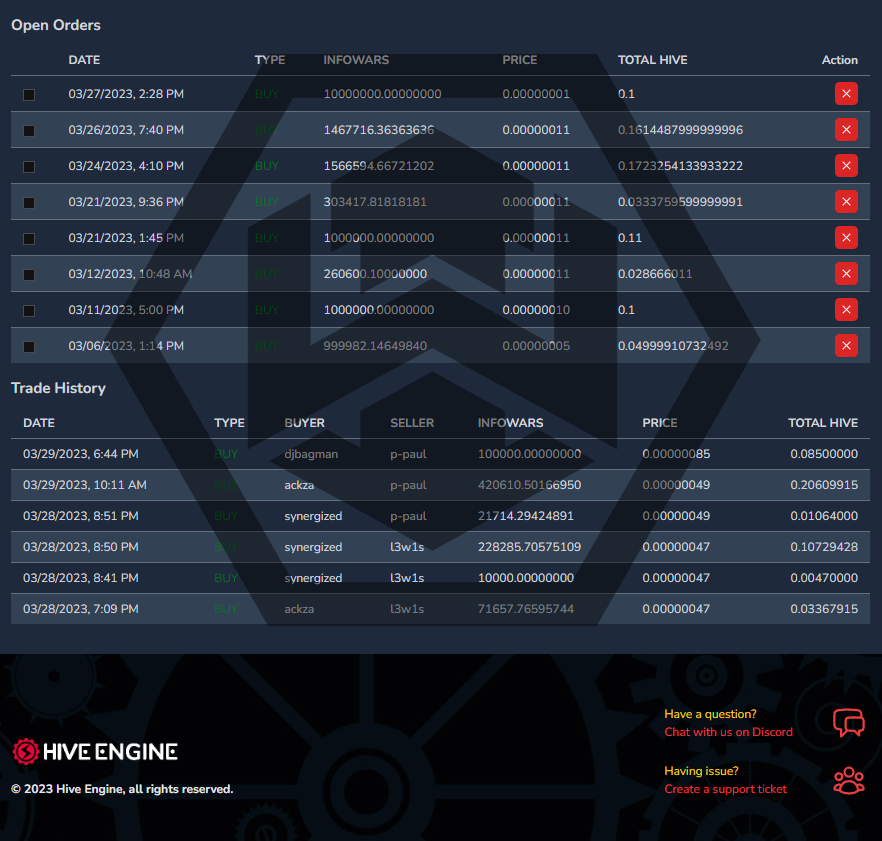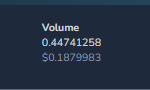 Remember, although we did pay for teh gateway to @privex @someguy123 he never finished it, so we have to manually convert any hive infowars to telos infowars trading on https://telos.alcor.exchange where youc an trade INFOWARS to Telos. EOS would also be a good place for infowars and we can have a token created ... the contract on telos is infowarslife https://explorer.telos.net/account/infowarslife
https://telos.alcor.exchange/trade/infowar-infowarslife_tlos-eosio.token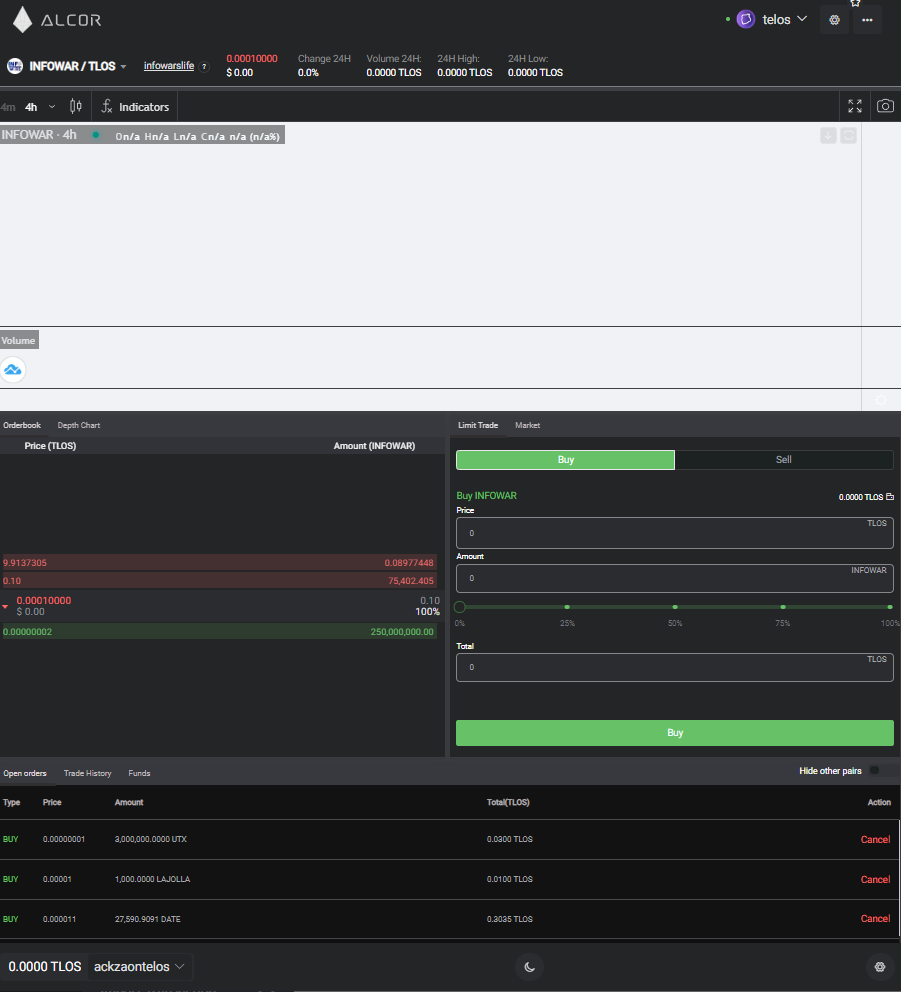 We have already applied to change that logo to the new one that is also on the https://infowars.com website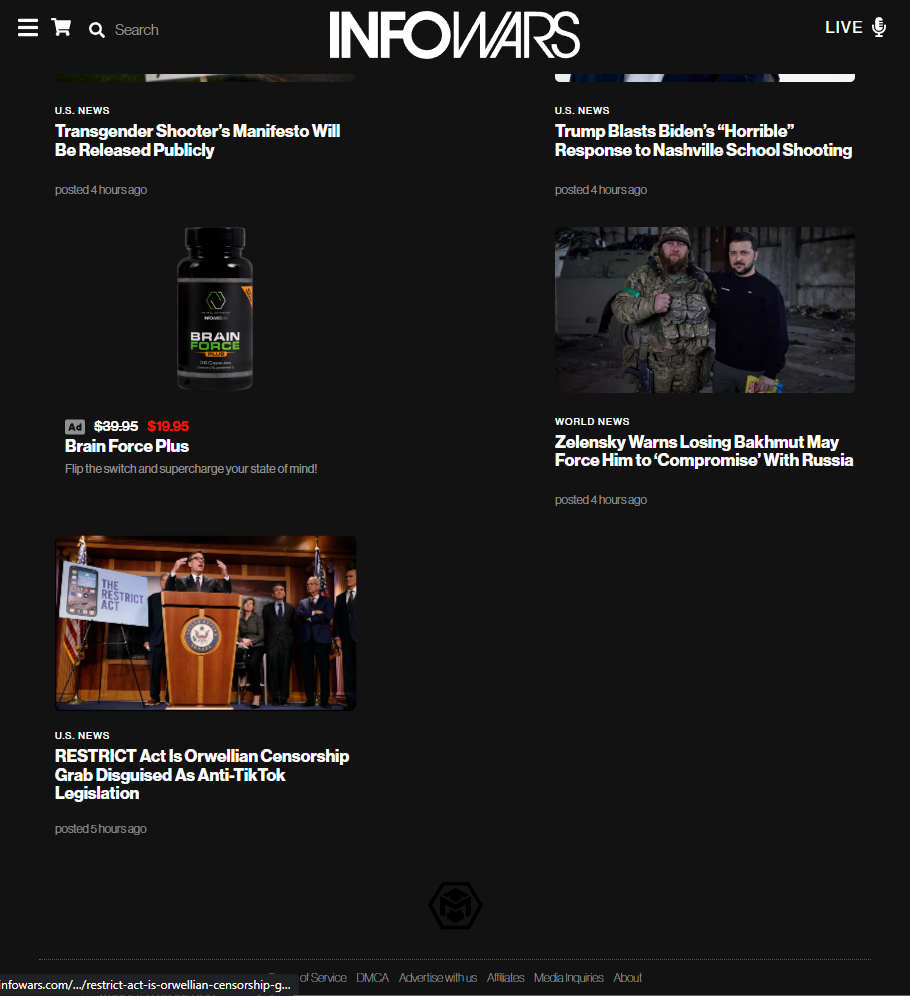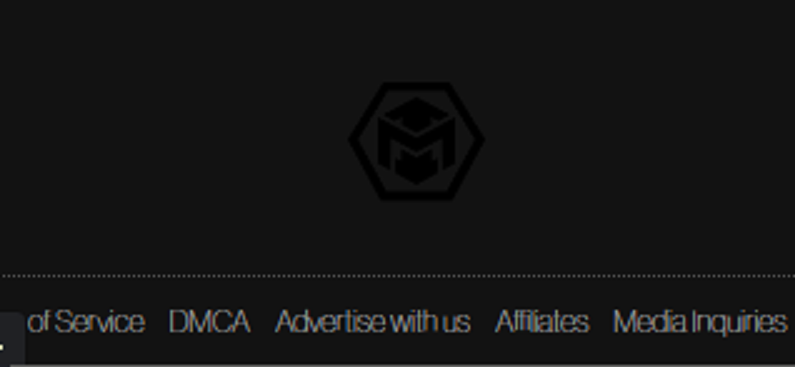 @infowarsnetwork @infowarslife community on hive
https://hive.blog/trending/hive-172447
@infowarslife $INFOWARS token (1B supply 700M+ already issued , scot delegation and nitrous all paid for )
https://hive-engine.com/trade/INFOWARS
Heres the users who
Maybe we need an unstoppable domain, a link to https://discussions.app on telos and the use of the telos @appics app and a new system for ZEOS or privacy on hive
Here are some recent trades and we are very grateful for even 0.4 HIVE in daily volume! We will do our best to use any profits we make from posts to buy back INFOWARS tokens
We have @rongibson but sadly he does not actually engage and he posst to @dtube and just tries to earn hive without talking or commenting, very sad. Hive whales are a little upset with him over this and I am too. He should be using hive to actually get users to join hive and post, its better than truth Social..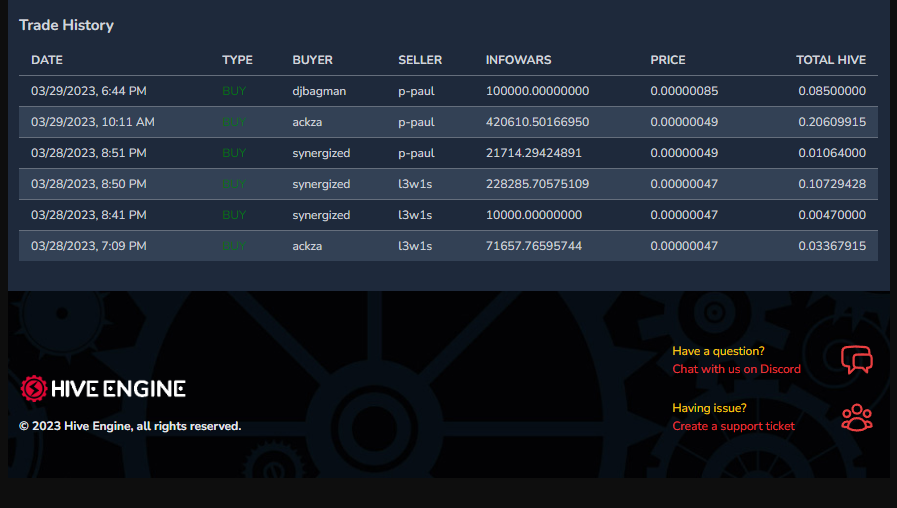 If you would like your Telos INFOWAR token please send hive INFOWARS to @infowarsnetwork with memo "TELOSINFOWARS telosaccount" and we will manually check it and send your telos infowars to that telos account just post screenshot or tx id to this comment, the telegram or the discord (Untill an official gateway is connected )
telegram
https://t.me/infowarsblockchain
discord
https://discord.gg/jMrR88E