We just got some huge news from the official Splinterlands channels over on PeakD.
If you have not checked that out please go read that now before reading further.
Splintershards Token & Airdrop Launch Announcement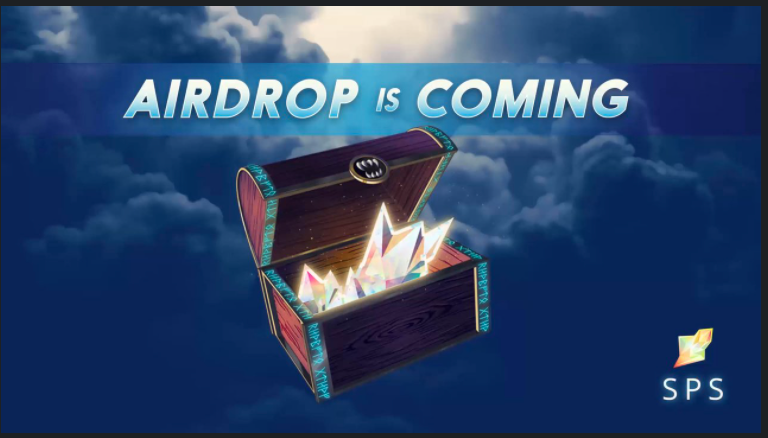 Splintershards are a new governance token through which some pretty incredible things are possible. Splinterlands has felt like the spear-tip of Play2Earn for at least 6 months now and has earned that position by introducing novel functional systems that change how we approach the game environment. Systems like the tournament system, card rental opportunities, and even the ability to gain currency by just writing about the game demonstrate why crypto-gaming will change the industry while many other games are still making promises.
Mark my words, the coming 365 day long airdrop is going to be the beginning of a new chapter for this game and, if you have been enjoying the opportunities to earn present in the Splinterlands of today, you are going to love some of the systems coming online soon. I've been making some pretty major plans about how to hit the ground running in a unique way and offer something unique to the community. I can't wait to be able to say more in about a week!
It's clear to anyone looking that the only better time then right now to start playing Splinterlands would be to have started last month. While some other Play2Earn games Like Axie Infinite take hundreds of dollars to get off the ground, all Splinterlands requires is only $10 for a spellbook! If you've not yet joined the fun please accept my invitation and come on in, the waters fine!
Let us know what card made you love you favorite Splinter to be entered into a drawing for a Gelatinous Cube! Drawing will take place in 24 hours!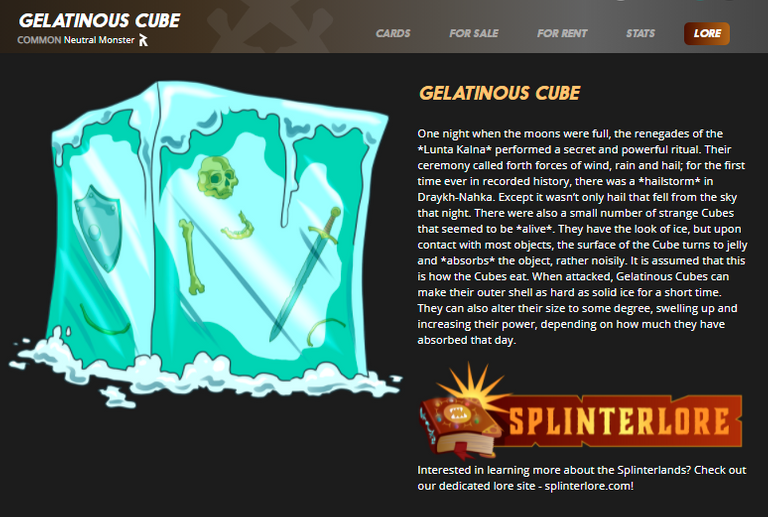 If you are looking to stay updated and on the cutting edge of the Play2Earn scene please come and join us over in The Crypto-Gaming Guild discord. We are looking for game captains and folks who can help organize. If you are interested, please step up.
The games we are currently focusing on are:
Rising Star
Splinterlands
UpLand
Neon District
Alien Worlds
Lost Relics
eXode
I hope this is helpful and I was able to help you learn something today!