---
As winter surges, the ability to skate outside becomes scarce.
Web-gnar finds a pseudo skate-sanctum in the warehouse of his part time job.
A food distribution warehouse, where his job consists of stacking cases of beverages and snack foods onto wood pallets to be loaded into box trucks and delivered to vendors of the Chicagoland area.
Like a game of tetris, boxes must be stacked to omit as much empty space as possible.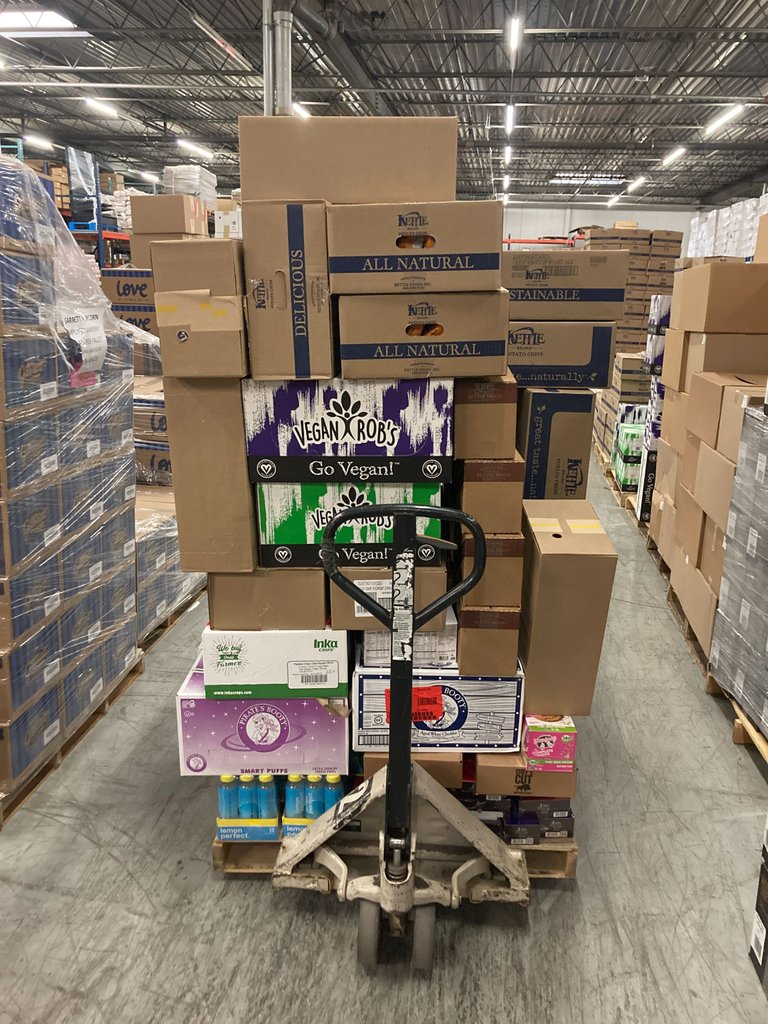 This can lead to interesting arrangements of boxes.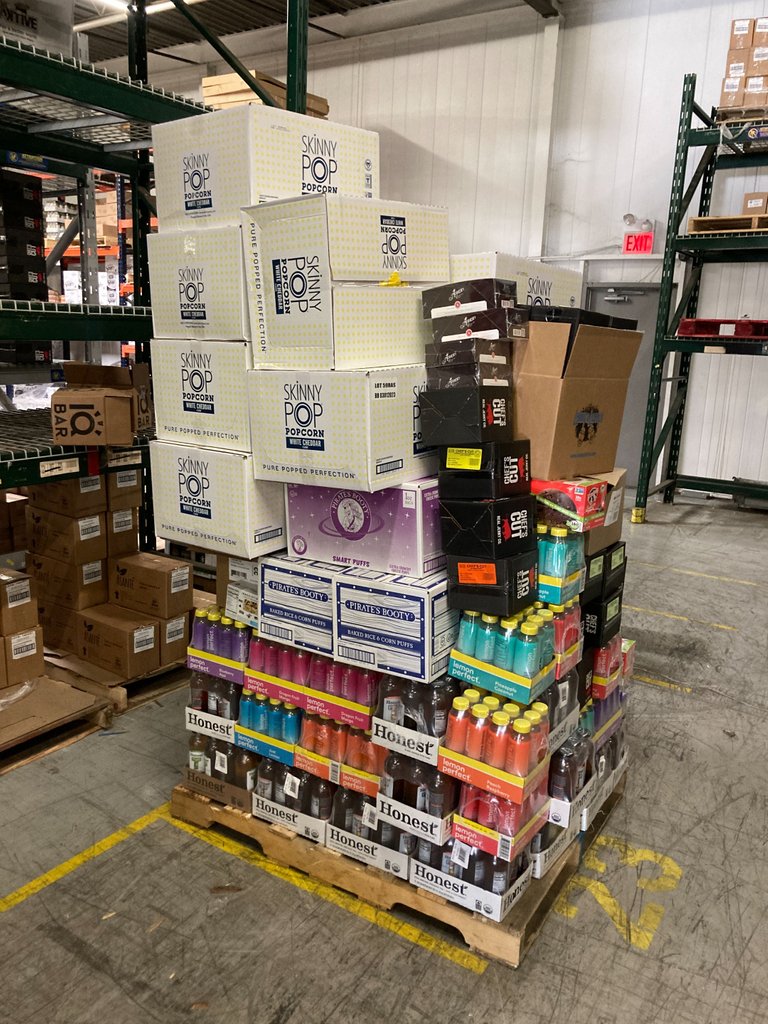 Unlike Tetris, when you complete a layer of boxes flawlessly, that layer does not disappear.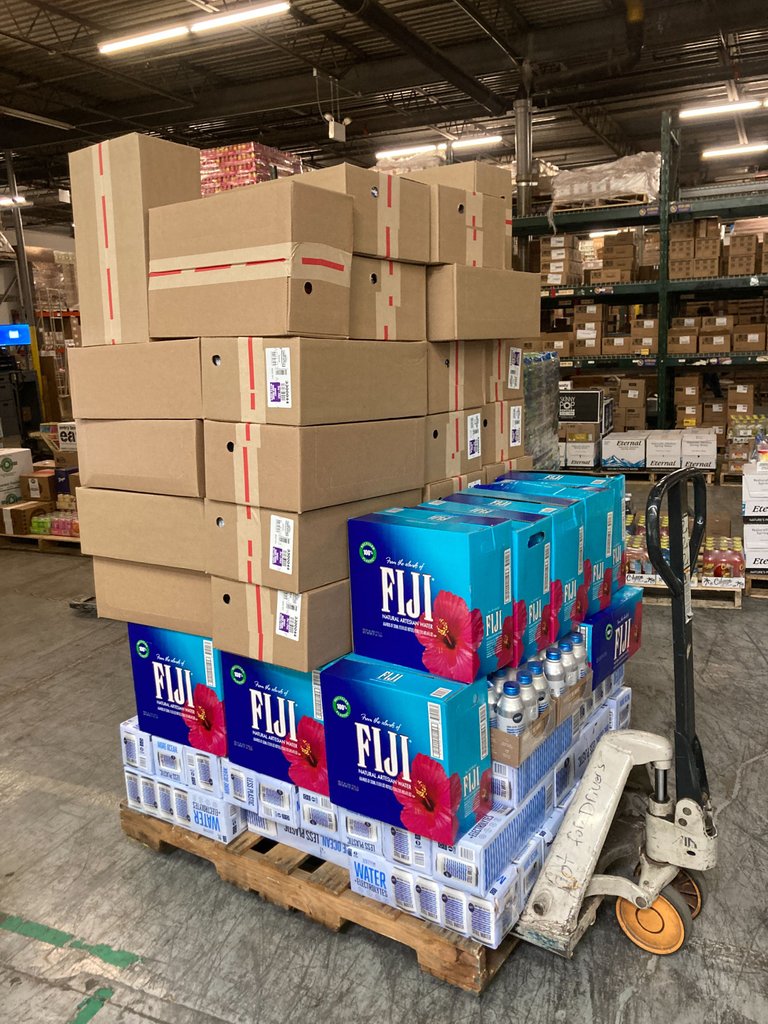 My work here at Norman distribution will be remembered forever, and one day they will cast my stacked 90's in bronze as a tribute.
But all that being said, I got some skating in, setting up the camera and trying to get the legs back.
My edit is short, but my legs are sore as can be from that switch tre.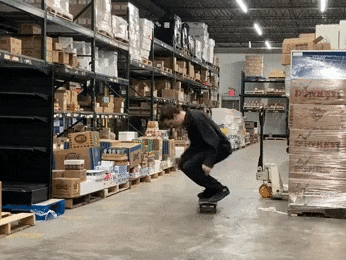 That trick took me 35 minutes to land, and i had to punch out at the end of the day to finish filming the trick.
Being able to skate at the warehouse where i work, and most of the time being able to skate On The Clock, is really nice. its mind numbing work, but being able to step on a board is a super luxury for me.
And all the dudes are cool there, for the most part.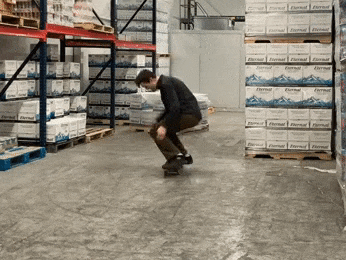 yeah, the one flip trick i am missing in my edit is a hardflip.
But man these tricks were actually really hard to land.
IDK if it was because i had to film these sneaky and i was stressed out or what but I am really rusty and I gotta keep skating this winter if I want to crush it this next summer.
It really makes a difference. Last winter I made a whole part skating in my studio and the summer after I was on POINT!:
Proof of Stoke
so i gotta make the effort like a real athlete to stay in shape this year.
and im going to drag you along with me @gnarip12345!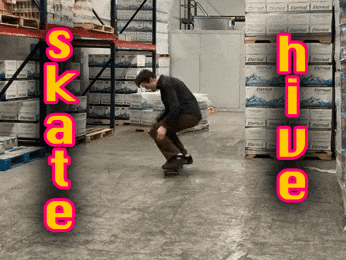 ---

See also


GNAR TEAM HEIRLOOM SESSION 2 in Chicago at Zack's studio • BIRTH OF SNOWSKATE - solo session in Minneapolis - SKATEHIVE THANKSGIVING REDUX • SKATEHIVE THANKSGIVING 🦃 - a night at Familia HQ • Strange Warm Daze - Losing my mind and landing tricks • SKATEHIVE KALAMAZOO! - a mission to a small town with few uber cabs and lots of gnarly skatespots • REDEMPTION AT CLEMENTE raw clips • wristguard sessions - the legend of a broke-off old man trying to skateboard with his cyber squad • GNARIP heirloom session at CARY skatepark 2022 • Goulet at Wilson • Clemente Madness | Demo Training at Stevenson | Skatehive Meetings and More front crooks! • GATEWAY skatepark solo session in Saint Paul Minnesota + SKATEHIVE FLYER & the community edit • TOM FRY - Greatest Hits 2021 • Christmas at Familia • Proof of Stoke • Gnarip 2020 the Lost Edit • TPCteeze • Deen's Warehouse Session • GNARMEGEDDON • skatehive edit at elliot park downtown minneapolis • for the love of skatehive - black and white film photography of skating a gap after the other art fair chicago • skatehive session at steve nesser's familia HQ with Andy Conrad and Pat Gallaher • skatehive webgnar - a session at juxtaposition arts in NE minneapolis • skatehive webgnar - GNARCHIVE - the chronicles of andy and zack part duece • Carnage at Palace DIY • with TJ Moran and Matt Boeltl • Skatehive Community Edit #4 • ITHACA Skatepark, New York - a skatehive solo session • web-gnar + bob burnquist STOKED on SKATEHIVE • 100 degree session at Wilson • skatehive web-gnar GNARCHIVE • Chicago south loop session • skatehive web-gnar exclusive • Session with Christian Hosoi | street skating + solo bench session! web-gnar SKATEHIVE exclusive • Clemente longbar grinds, Mchenry Skatepark, and Throop • web-gnar • SKATEHIVE Blockchain Skateboarding Community
---