This is the first test post.
That´s how it looks right now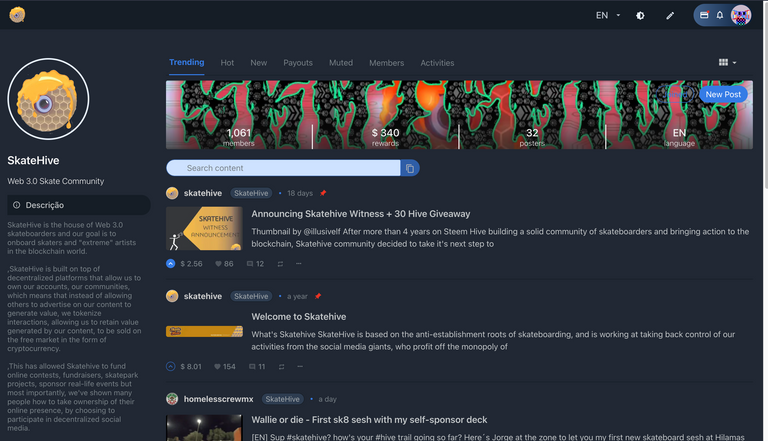 and I am making the post through the platform, right now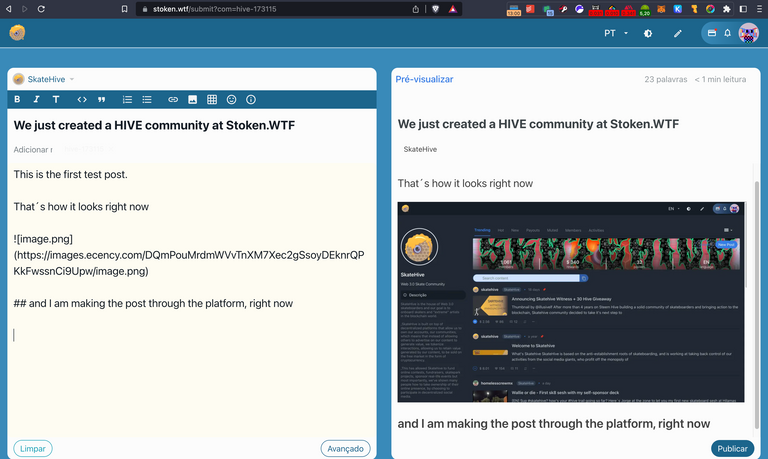 I just bought for us skatehive.app domain and soon will be able to use it
Now skatehive members will be able to onboard people in a more easily way. What should be the next steps from now? Put stoken to run on it?
Begging for help to 3speak guys, so we can upload videos directly?
NFT profile?
It lacks a Discord invite button for sure... hehheh I am very excited !
SurfHive is next !