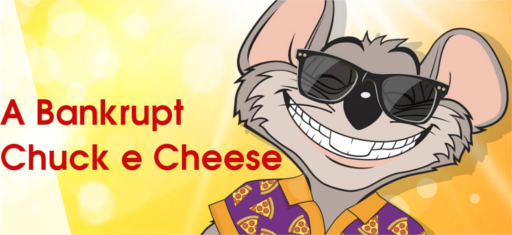 Chuck E Cheese filed bankruptcy last month. The story provides a good example of what is wrong with our current economy.
Chuck E Cheese is owned by Apollo Global Management.
This private equity firm was created in 1990 by associates of Michael Milken at Drexel Burnham Lambert.(Milken was convicted of insider trading and Drexel collapsed.)
Apollo continued the practice of leveraged buyouts pioneered by Milken and currently has $315 billion under management.
Now lets look at the history of Mr. Cheese.
Back in the 1970s people were dumping buckets full of quarters into video games. Wall Street wanted to get its hands on those buckets of quarters.
The typical arcade of the day was a bank of machines in a store front at a shopping center. This original industry was dominated by local companies that would expand or reduce the number of machines based on the economy.
Wall Street sought to consolidate the industry.
Nolan Bushnell was a cofounder of Atari. He made a boatload of cash when Warner Entertainment bought Atari. He set out to create the ultimate arcade which would have animatronics and sell pizza.
His first store was called Coyote Pizza. There was a mix up with the costume order and they got a rat costume instead of a coyote. The store became "Rick Rat Pizza." Marketers hastily changed the name to "Chuck E Cheese."
Bushnell formed a partnership with the entrepreneur Robert Brock who had been developing Holiday Inn Hotels.
(This company became with big money)
Bushnell and Brock had a falling out and Brock started a company called ShowBiz Pizza.
Bushnell wanted to dominate the arcade industry so he borrowed like crazy and opened stores by the hundreds.
The market collapsed. Chuck E Cheese filed chapter 11. ShowBiz stepped in and bought Chuck E Cheese.
Brock appeared to be skilled at developing chain. He worked with the owner of a struggling apartment complex named Jack DeBeor. They created a hotel chain called Residence Inn.
The Hotel Company spun off Chuck E Cheese.
CeC continued to expand until 2014 which Apollo acquired the firm in a $1.3 billion leveraged buyout.
Apollo essentially issued a billion dollars in junk bonds to buy the firm and transferred the bonds to CEC's balance sheet.
Apollo then acquired a company called Peter Piper Pizza.
Peter Piper offered an oversized pizza parlor with arcade games. They were acquired by a private equity firm called The Venture West Group which tried to expand with credit. Peter Piper took out a huge loan from Madison Dearborn Partners. The firm then passed to ACON and finally Apollo.
CEC was in a predicament. They were making money hand over fist with relatively low overhead costs.
Because they had a billion dollars in debt, they were in financial trouble. They were losing money every year because of the debt.
COVID-19 hit the arcade industry hard. Traditional arcades had to turn off their machines. The debt financing employed by Apollo Global Management turned a setback into a systemic risk.
Chuck E Cheese had a billion dollars in debt. Their debt was over 12 times higher than the capitalization of HIVE!
The debt was insane.
These private equity firms have been saddling companies in every sector with insane amounts of debt.
Debt financing kills. Groups like Apollo Global Management which pushes debt financing create financial chaos. Yes, hit the arcade interest hard. The billion dollar bankruptcy is not the result of COVID. The billion dollar bankruptcy is due entirely to the crooks at Apollo Global Management. Here is the company man video: The video verifies that the problem was the debt and not the pandemic.