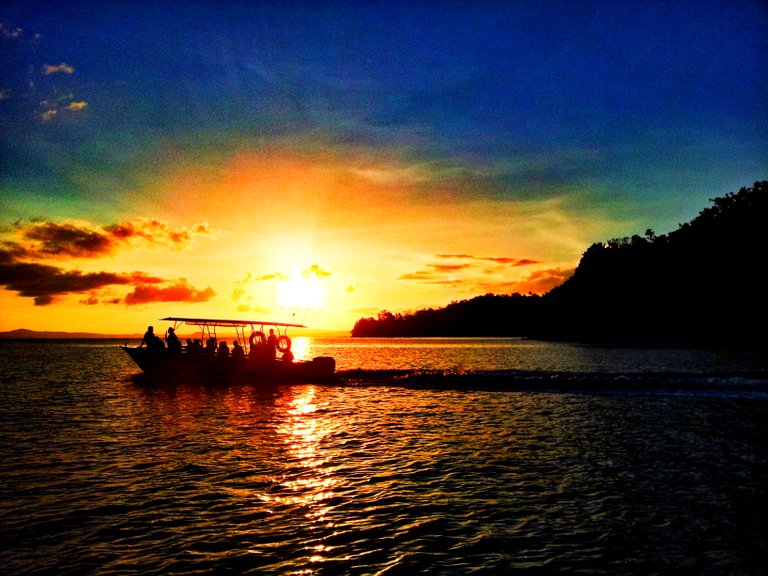 I captured this photo of sunset while we were riding a boat in the middle of Misibis Bay in Albay Bicol Region Philippines.
It was a perfect timing capturing the other boat while shooting the sunset.
The water has waves that's why the boat was not stable. I was lucky to have the shot.
I hope you like the sunset.
Thank you for visiting my blog.
Posted using dapplr