---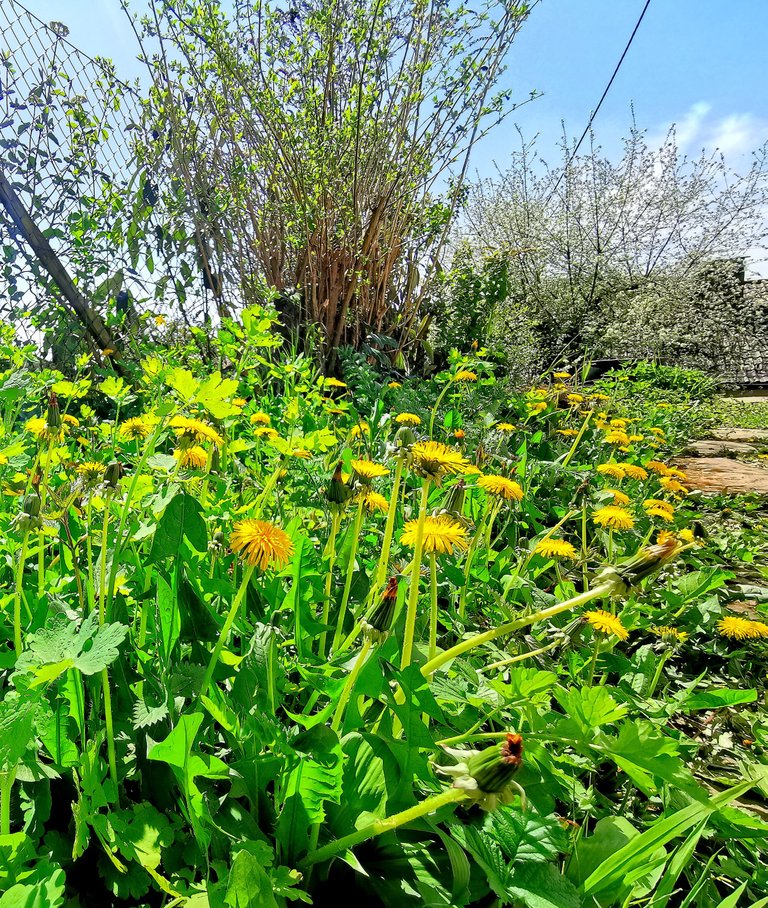 ---
Lately I have been strolling through the little piece of garden we have.
We try to keep it bee and insect-friendly, meaning no mowing the lawn, cleaning up or spraying insecticides.
We have also sown insect-friendly flower mixes.
It's a bit of a surprise egg because we don't know exactly which plants will make it and what will sprout over the year.
Part of it is already starting to bloom and the dandelion is currently the main actor.
All kinds of insects are feeding on them, mainly bees.
---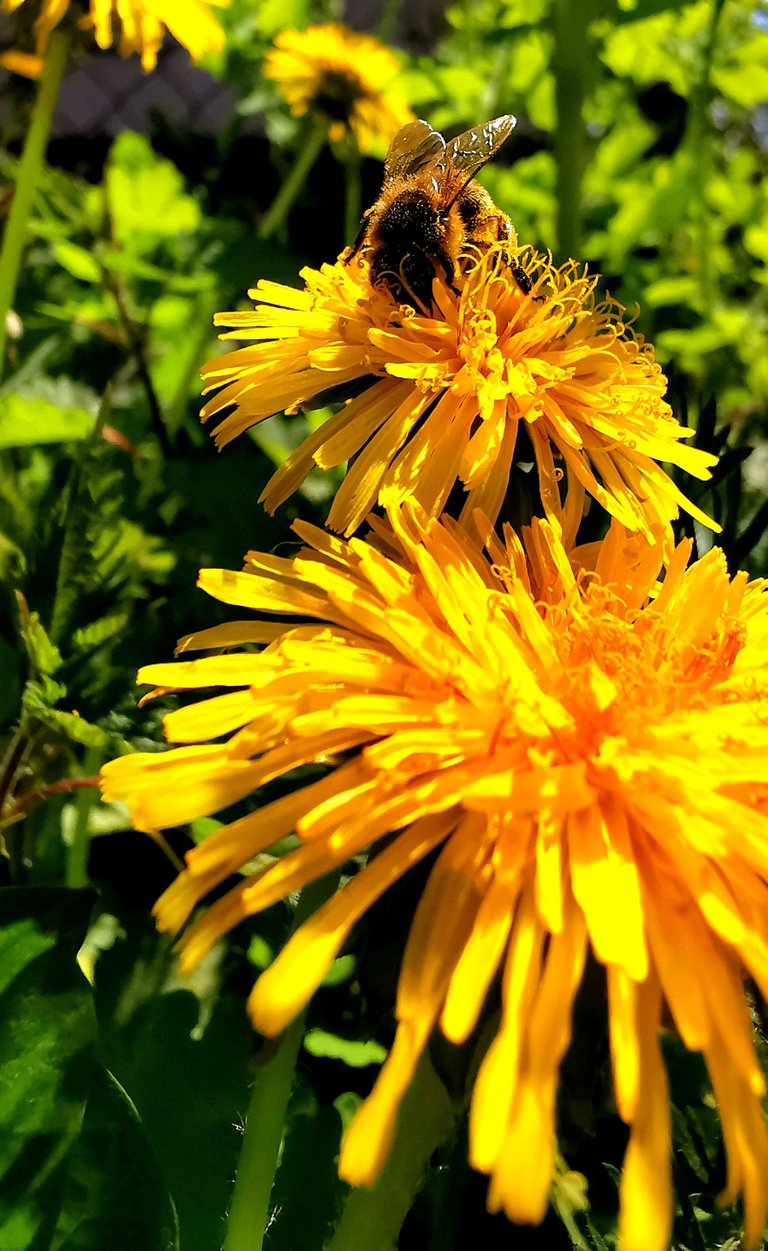 ---
---
The dandelion blooms from April to June and is a very rich source of pollen and nectar during this time.
Spring has a great impact on the development of bee colonies, because it is precisely around these three months that the queen bee is particularly active.
Rich food for the brood in the colony is needed so that the colony can become strong.
---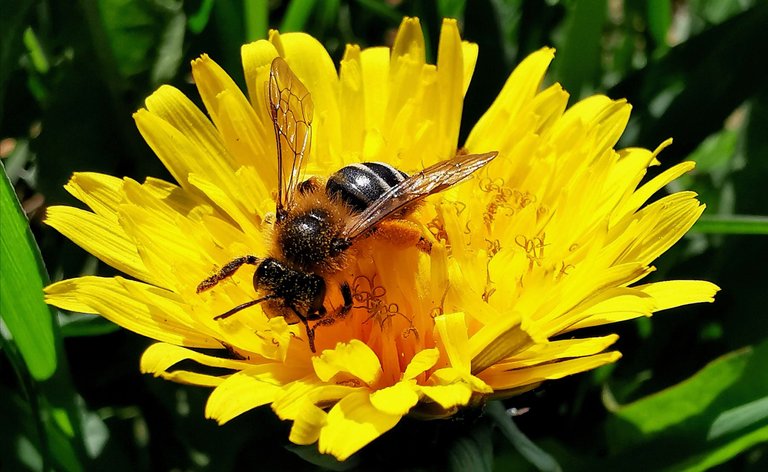 ---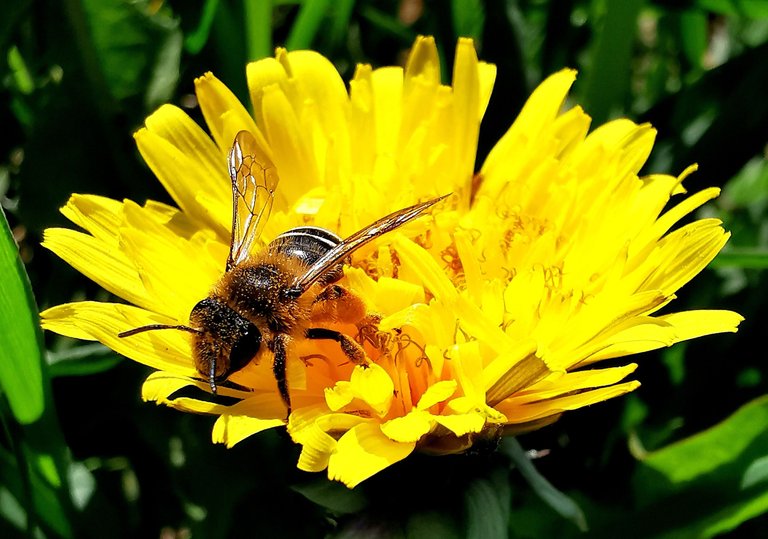 ---
But there are more insects hanging out on the dandelion.
The bumblebee is collecting pollen as well.
Little spoiler alert: Did you know that each bumblebee has a favorite flower?
Jerry Cole of the Bird Population Institute at Point Reyes Station reports in Environmental Entomology how they counted bumblebees on various flowers in 413 areas in the Sierra Nevada.
It turned out that the bumblebees all harvested several plant species, but each of the 13 bumblebee species had at least one private favorite flower that only they and no other species flew at.
They recommend sowing these flowering plants in a targeted manner in order to keep the populations of the most important pollinators stable.
---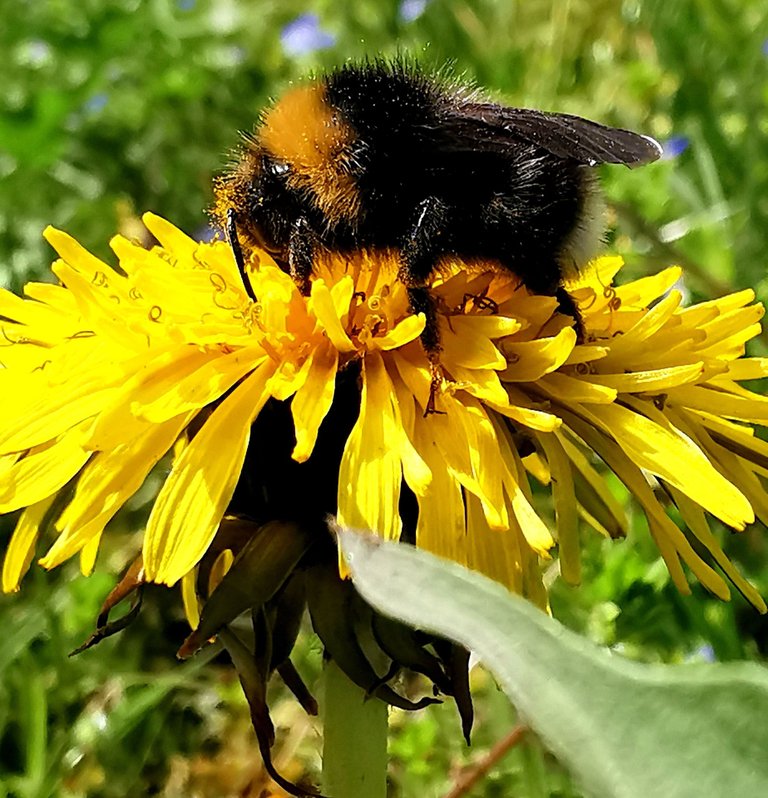 ---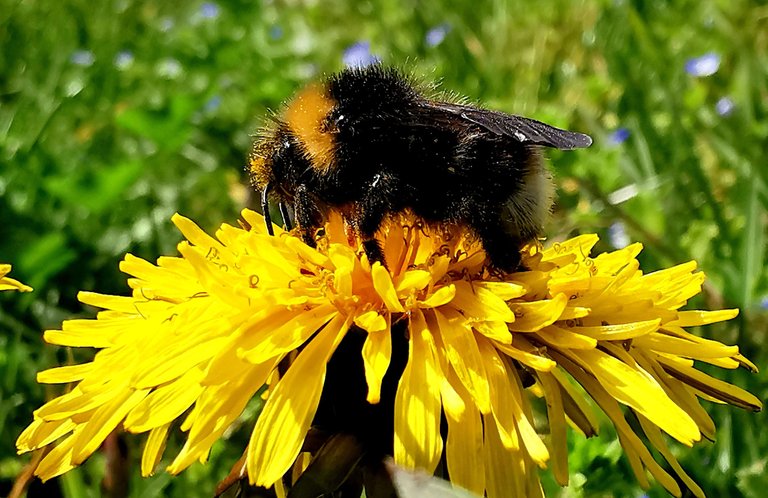 ---
But not only bees and bumblebees like the dandelion.
Raspberry beetles live on them as well.
It is a wide spread beetle in North-Central Europe and said to be a pest.
They eat up the pollen.
---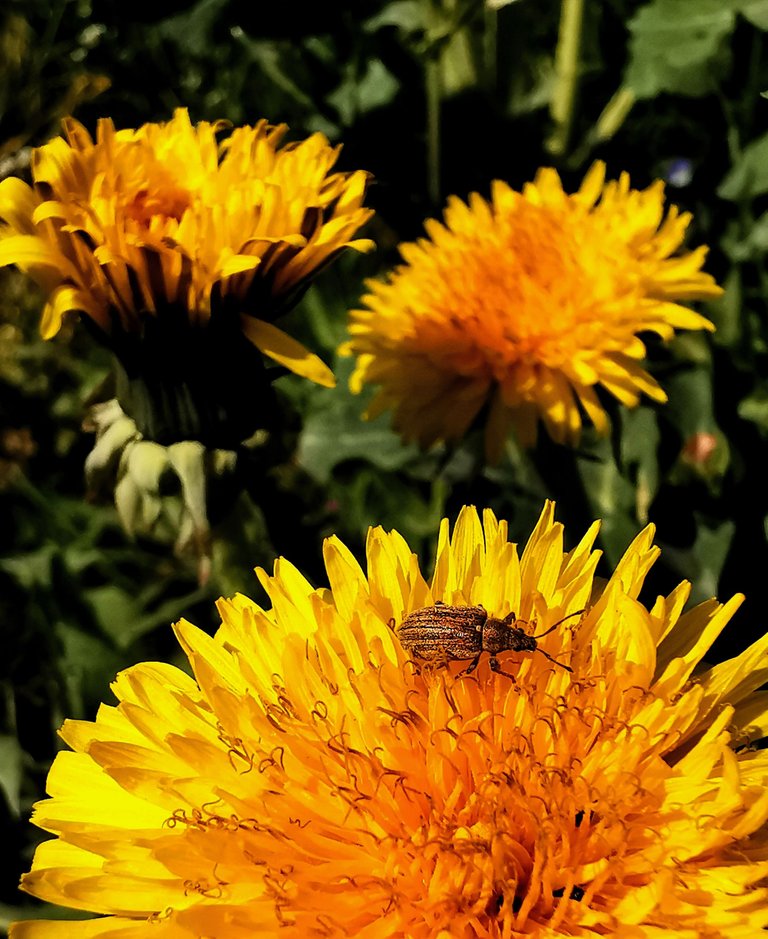 ---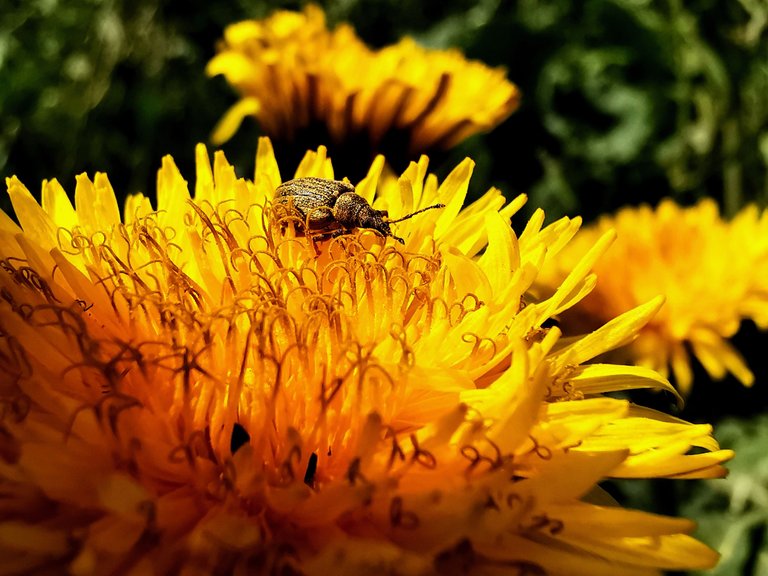 ---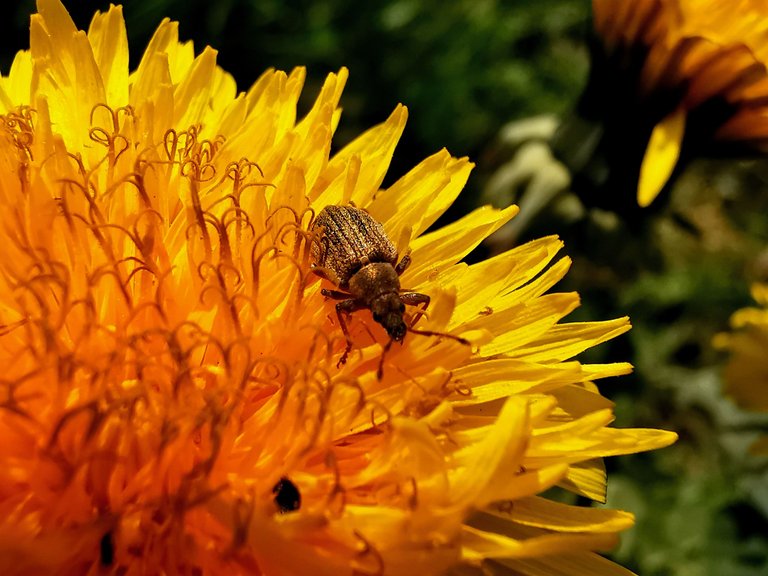 ---
Well, that was my todays little stroll through parts of the garden.
I love taking pics of insects as they need to get more attention.
We are entering a critical stage in the extinction of many insects due to commercial agriculture and big companies making big money with insecticides.
Also the behavior of people and how they approach gardening plays an important role in saving bees and insects.
---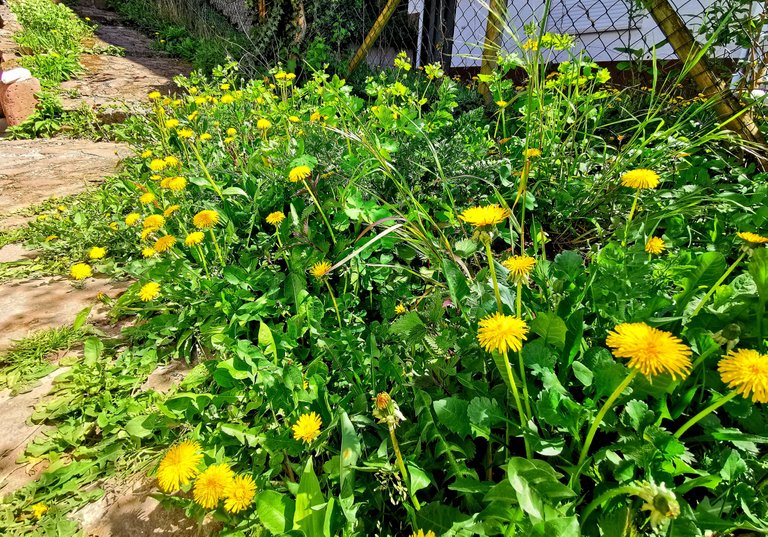 ---
Cool pics hu?
You can find more here.
Bumblebee
Honeybees
Insects
And here you find some infos about the Black Bee of Sicily. I recently watched a documentary about them or rather about their savior.
See ya soon!
---
---
©bulldog-joy
---