When you've been a couple as long as myself and the wife have you need to mix it up a bit to stop things getting stale. 30 years together is a long time so to add a bit of spice to our lives we like to spend time out in the open countryside getting dirty.
It's something we have done for a number of years now, we even wear special outfits, with pads to protect us from getting bruises when we bang against the floor too hard.
Koz the wife was a little unsure when I first introduced her to my love of out door action but in time she has come to love it. As a newbie she had a lot to learn but with some tuition she learned that confidence and a sturdy grip would yield good results.
A few years on and she rides like a pro, dressed in black Nylons with a throbbing bit of machinery between here legs she now has the confidence to do it with a audience watching.
Who would of imagined that romping around in muddy field would be her thing, it makes me proud to see her sliding from side to side covered in mud, out of breath and all sweaty.
Motocross has become one of our favorite things to do together, what! you thought I was writing about something else? What's wrong with you people?
Two smokers.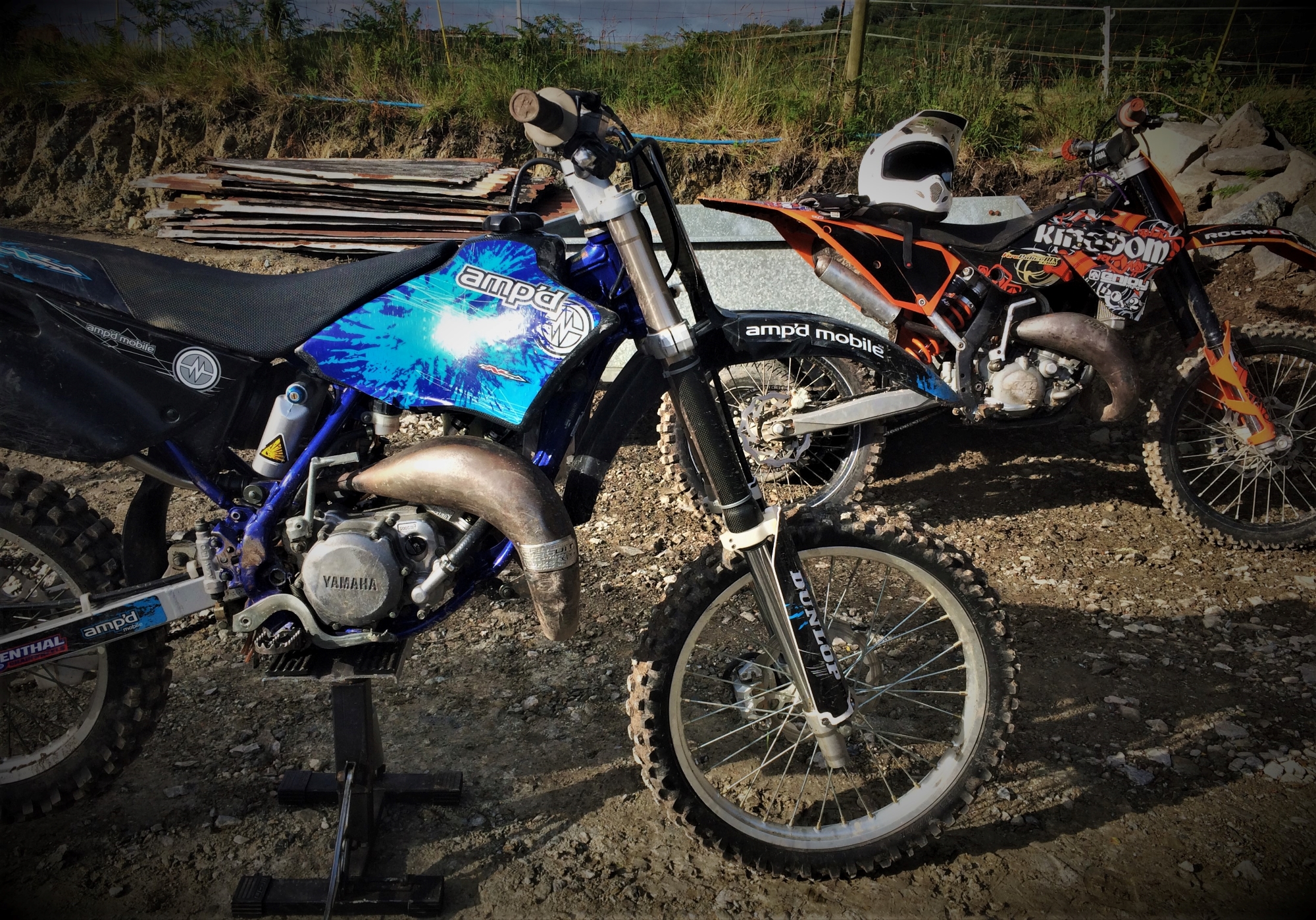 Between us we own many bikes road and dirt but we enjoy the 2 strokes the best, high revving, light and nimble you can throw them around easily. Together with a friend we have been given on long term loan 10 acres of land to build a track.
Totally over grown and not used for 100 years it has taken some serious effort to clear fallen trees, skin tearing brambles and massive rocks left over from open cast mining days.
Slowly we are developing a track but it will take time, access for large machines is not possible although we have a mini digger and small dumper truck to aid progress.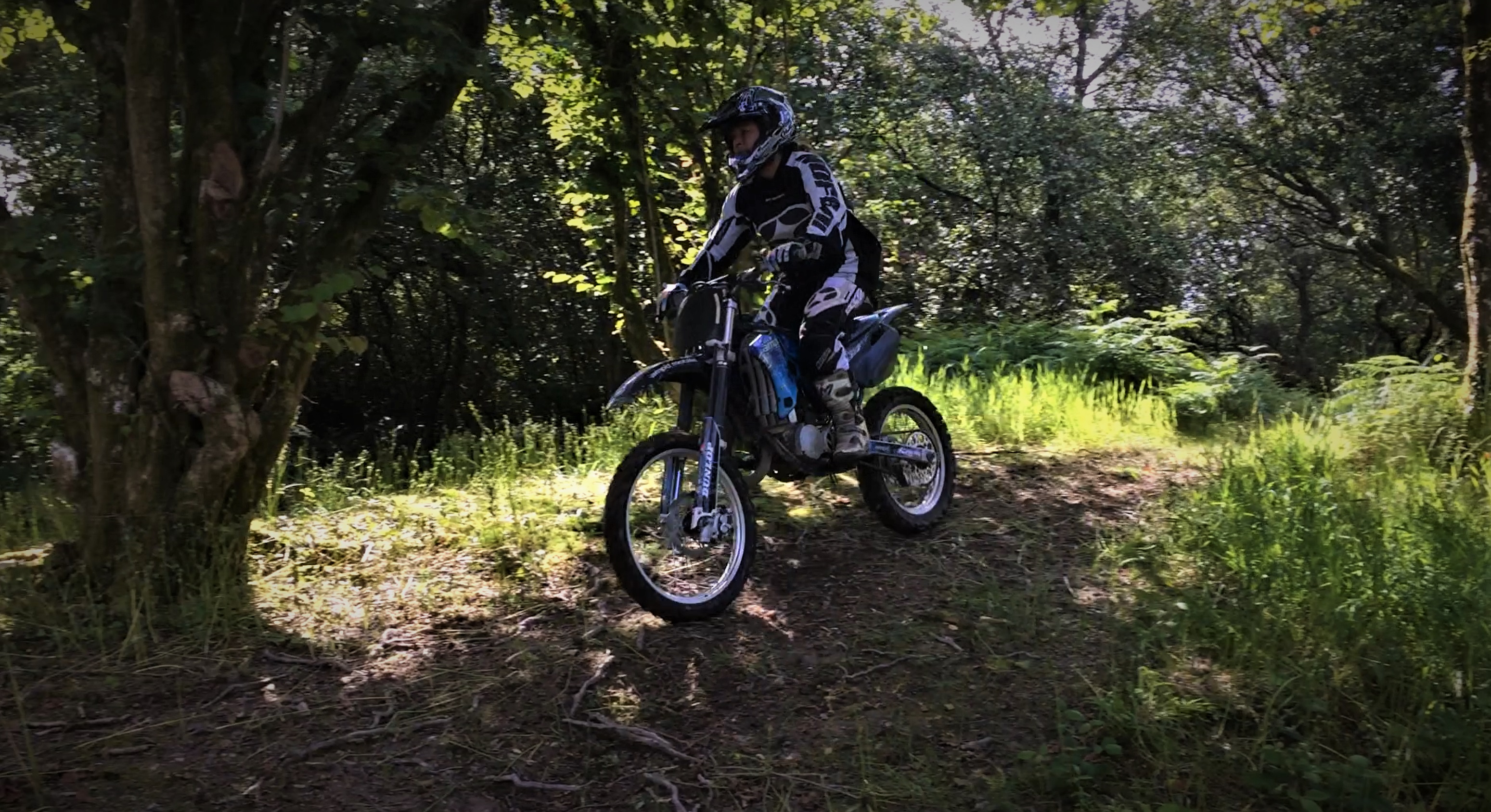 Starting to build some good lines and shifting some soil for building in jumps.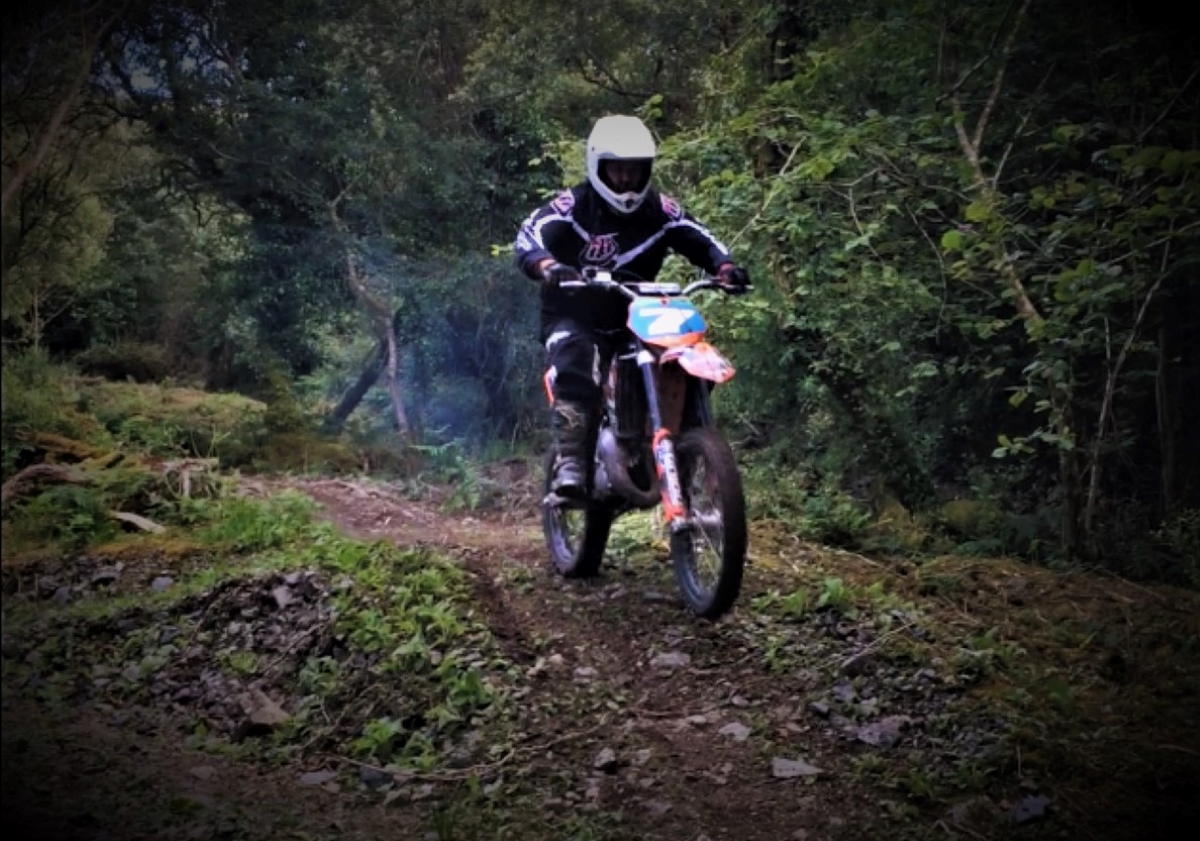 She's flying now!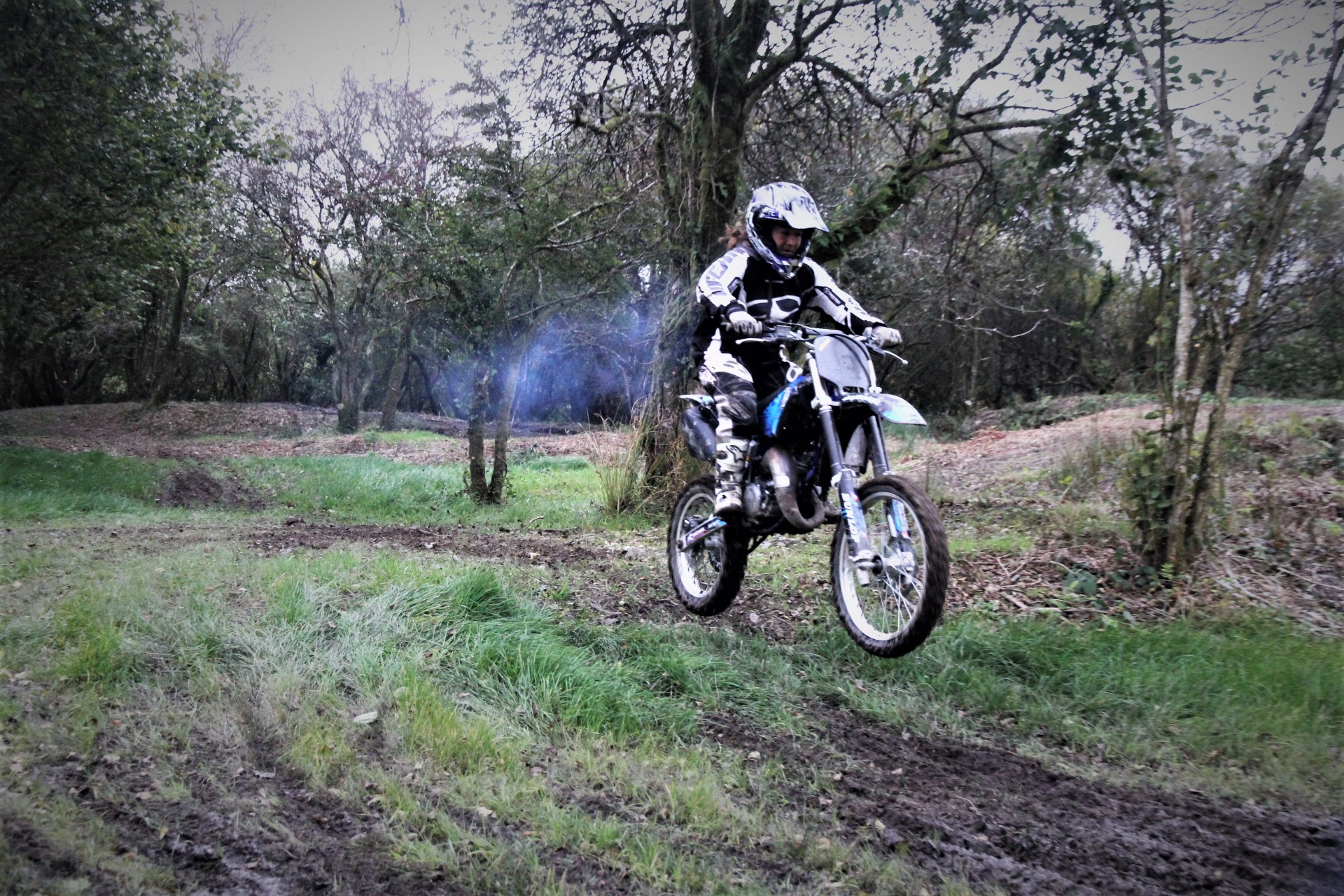 It's a long way from finished but the hard work is paying off and now with a old caravan installed on site we can spend days there kicking back with tea coffee and the odd BBQ thrown in, not too shabby ehh.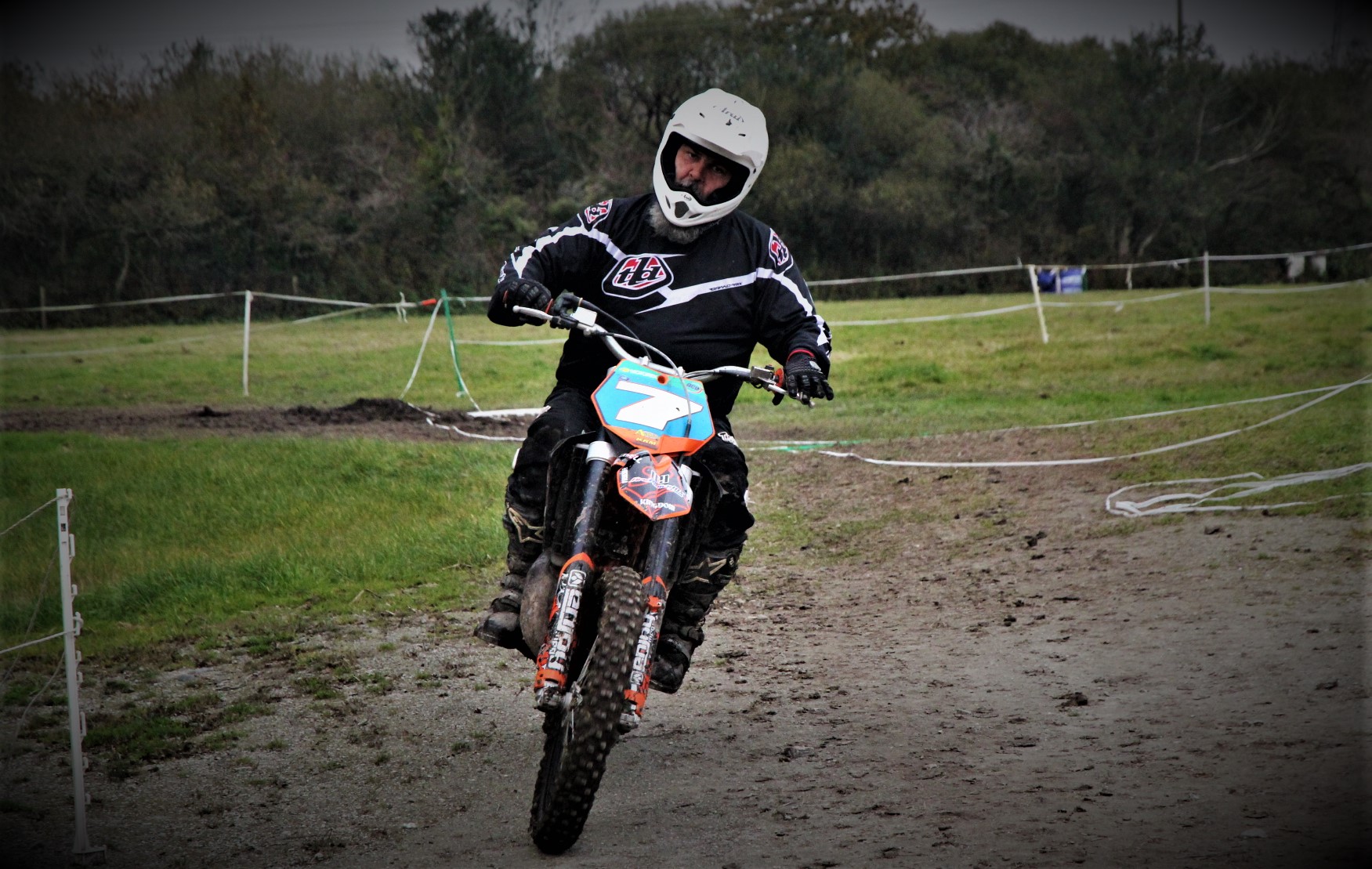 Get yourselves out in the open countryside and enjoy a bit of time in the elements, clothing optional of course. In the near future I will do a bit more about motocross, it has been something I have enjoyed since I was a young lad, racing off road is in my blood it's just the rest of me that struggles these days.
Until next time we meet in the #mancave stay safe folks! And ride it like you stole it!!!!
Other bike posts I have made in #mancave show them some love;
(https://hive.blog/hive-174122/@biggypauls/bringing-classics-back-to-life-norton-motorcycle)
(https://hive.blog/hive-174122/@biggypauls/inside-a-vintage-mancave-toms-shed)