BRO NEWSPAPER | ISSUE 27| 2022
We try to keep you informed about the tribes which we have invested in with Brofund, since you, as a BRO-Holder, have also indirectly invested in those projects. Due to this, it's possible that you will see some tribes often, and others not at all. This hasn't got anything to do with the tribe itself, or that these tribes are not active. It's only because of the fact that we have not (yet) invested in these projects. Since @raymondspeaks is always on the lookout for projects on Hive-Engine to possibly support, this can change from week to week.
We have decided not to include more than 3 projects per week in the Bro Newspaper. This makes it easier for you to read, and you don't get an excessive amount of information. If I were you, I would pay close attention to those three projects, because they could become very interesting in the short run. For now, let's just say that your time and attention could pay for itself!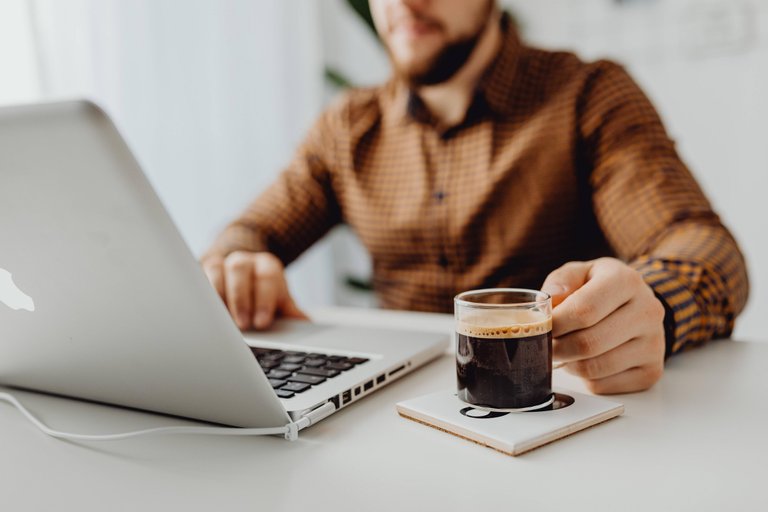 Hello BROs!
No miracle has happened this week, This week we see a greener crypto market for the first time in weeks. But whether this is also a reason to breathe a sigh of relief is still very doubtful. There are various movements going on in the crypto market. Such as the 25000 Bitcoin that Celsius sent to FTX. Which could mean that a dump is imminent. We are also not yet out of the danger zone when it comes to miners. Less revenue means that new sales waves can still arise from that angle. Unfortunately, we are not yet out of the danger zone for a further downtrend, but for now we can enjoy a somewhat greener colored market and therefore a slightly more friendly looking portfolio. Whatever the crypto market throws at us we always have at least a blockchain that is always in motion with our own beloved Hive Blockchain.
So let's dive into this week's news. What has happened, and what is about to happen?
TRIBE & PROJECT NEWS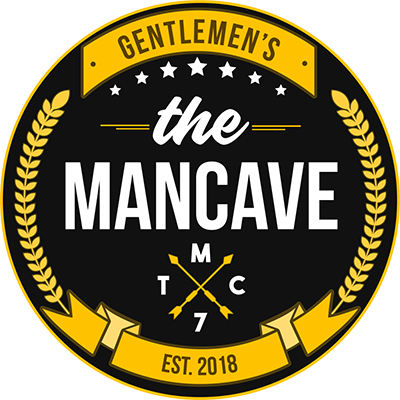 After a few weeks with some news from our man cave, we now have another week without anything new to report from the man cave. Is that a drama? I don't think so actually, the arc can't always be tense, no news is good news... you know. All the standard sayings apply here. And all that's left for me to say is that even though there's no news to report, rest assured that Ray is busy behind the scenes growing and expanding the BRO portfolio.


The first project this week is a project that is not on HIVE, but on the Binance Smart Chain. @abrockman however, is a well known Hive member, as well as a BRO DRAGON, so it does make sense that we're excited about his protocol.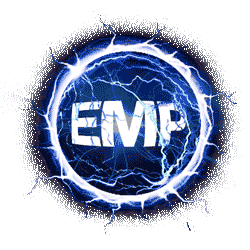 If there's one crypto project in the crypto wilderness that I'm glad I started every day, it's EMP.MONEY. Every day the team behind EMP proves that they are here for the long haul, that they are here to help EVERYONE make money. And that they are there to make EMP more sustainable every day. The team is fully doxxed and verified. Everything to help you provide a reliable and safe haven within the not so secure DEFI world.
To emphasize once again that the team at EMP. MONEY thinks safety is very important, they have entered into a partnership with another protocol.
The protocol with which EMP has entered into a partnership is called LIQUID CAPITAL FINANCE, and Liquid Capital Finance stands entirely for safety, accountability, and sustainability. The many rug pulls and hacks have made the need for this more and more necessary. EMP wholeheartedly supports this. Which once again indicates that EMP is already a safe haven in itself, and that it certainly wants to remain so. If you want to read more information about Liquid Capital and what the project intends to accomplish I recommend going to their website and read their whitepaper.
But besides this, EMP also keeps working on their own protocol!
Yesterday an important announcement came from EMP. Many people have been asking for a liquidity pair that can help stabilize the price of Eshares. EMP listens to its investors! Creating a new liquidity pair between MDB+ (make defi better) and Eshares is a great solution.
MDB+ is a stable token with too much security that gives us even more earning potential as MDB+ is programmed to gradually increase in price over time . They achieve this through daily volume and arbitrage, while being fully backed by BUSD. Here again, if you want to know everything about the MDB (Million Dollar Baby Protocol), go to the linked website and read everything you need to know in the extended documentation on the website.
However, this is not all. There is more news directly related to the creation of this new liquidity pair. Because of the way MDB+ is taxed, we are able to set up an arbitrage bot (fully endorsed and transparent between both protocols) that will profit massively from this volume and new partnership. This will be another revenue stream into our ecosystem. These funds will have priority on being used to stabilize peg specifically.
As an investor… This new partnership gives you another great way to earn on your eshares, now with potentially less volatility. It also helps the protocol through arbitration and creating what could be a substantial new revenue stream.
So, if you are an EMP investor, or wannabe investor in the EMP protocol you might get very excited about this. I know it's exciting me.
Now on with more onchain news!


CTP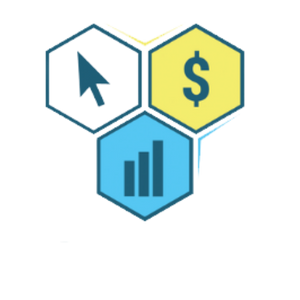 The CTP swarm has a new challenge! If you sometimes struggle to structure your day, if you struggle to profile yourself, if you struggle with inspiration, or if you don't even know where to start building your online business, CTP is here for you.
Last year CTP had a blog challenge in which many people took part. And this year there is a new challenge. If you also like a challenge, it is recommended to check out the announcement post.
I can already tell you that it is actually not such a difficult challenge, but something is asked of you. You will have to commit yourself!
What you get in return is a lot of knowledge anyway. Because one of the assignments in the challenge is that you have to learn something new every day! This is of course another source of inspiration for you to blog about. And that's the second part of the challenge. Show up every day!
It's an interesting challenge, and I'm curious how many people will participate in this CTPGRIND, and how many people will complete it well. The challenge lasts for a month, but don't worry... you're not too late to join! Your month starts the day you start!
Thank you @jongolson, @blainjones and @elianagomec for this challenge. I am convinced that it can generate many interesting blogs ... and much more than that!
But in addition to this challenge, @blainjones has been especially busy making sure that Hivepay is back again. A few weeks ago there was an error in one of the servers. This caused the system to 'pay refunds' that should never have been paid. It now appears that we have a great community because most people who have received an unlawful refund have returned it properly. But this only partially solved the problem.
Blain really had to find time in between his busy moving schedule to play around with codes and filter the error out of the system. It may be clear that this is not always easy to find. But he succeeded! And brought Hivepay back so that it can be used again without any problems!


At CTP they know how to build, but the next project we're going to talk about knows that pretty well too!
HIVEBUILDER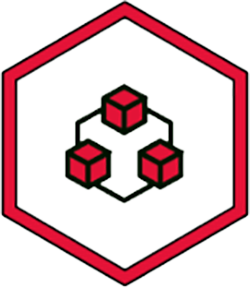 One of the youngest tokens in the Hive Ecosystem is SCV from @hivebuilder. And this week the last update came out.
The SCV holders have been receiving their dividends in the form of Voucher tokens in their wallet for some time now. And now with the entry of the 3rd phase of SCV, the buybacks have also started. That is very good news for investors.
There are still enough SCV tokens for sale via Hive-Engine or Tribaldex, but with the start of the buybacks, the burns have also started. Because the tokens bought in a buyback will be burned! This ensures that the percentage of the supply one holds will increase (more dividends), it also can mean that the token itself will increase in value.
The first burn was about 1.4% of the supply.
I'd say, do your math and don't sleep on this one!

So, are you getting excited yet? All this news sounds bullish for Hive to me. You can clearly see that there's a lot of development here on chain. Can't wait to see what the future holds!
But before we're going to speculate on that ... lets just quickly move on to the weekly piece of information that requires your activity. Let's take a look at some of the weekly:
CONTESTS & CHALLENGES
Before you participate, check the announcement blog so that you see what the rules are.

I don't want to overflow the BRO Newspaper with contests, so if you want to find more, go ahead. There are plenty that I didn't mention here. But for us it's time to see if there's some juicy gossip to share.
GOSSIPS
Since this is not a gossip magazine, I'll leave it to this. Next week we'll be back with some new juicy gossips.

Now let's talk some serious business. Let's have a look at the news that is relevant to each and every one of us. And that's the:


GENERAL CRYPTO NEWS
Even in crypto, you should enjoy some free time once in a while, have a slow week and stay away from your screen. And that was this week for me. With the big crypto selloff, the plummeting portfolios and a very negative crypto twitter, it was the perfect time to recharge. More news next week! If you feel there's something in this newspaper you'd like to chat about with us?
You can find us here;
Make sure to also give our TWITTER a follow
A last note:
Don't forget that you can take on a subscription to this Newspaper! One tag each week when posting the newspaper. You can get it by just leaving a comment here that you want to take on a subscription, and if you want to get out, that's just as easy too. Just leave a comment that you want to cancel your subscription, and it's done!


Have a good week BROs