We took an exploratory run into the ECOBANK property yesterday, our goal was the 'big tree' and the surrounding areas after having studied closely the drone video from last week. Long story short, we found it.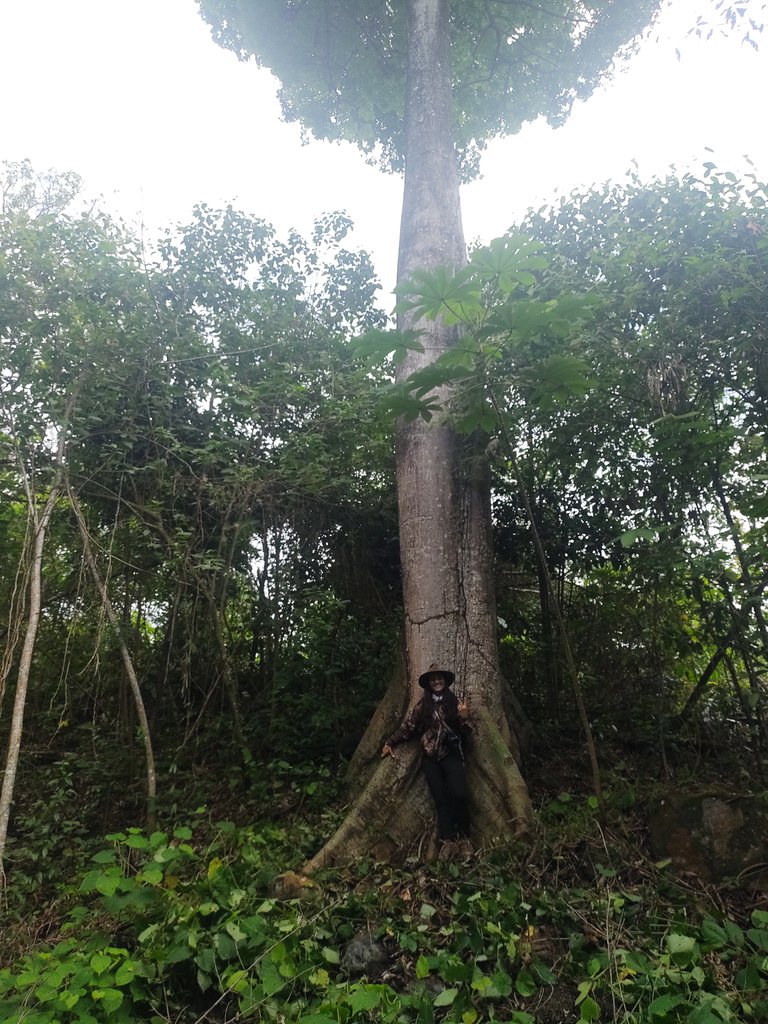 There is so much to do that I am a little worried about how I will 'not do it' while I am away in the United States. But we are leaving all of our teams activated and motivated, and shutting down what we can, like our english class which we finished up last night successfully.
We've had some success too on the graphic design front, check out this poster for Casa Lago: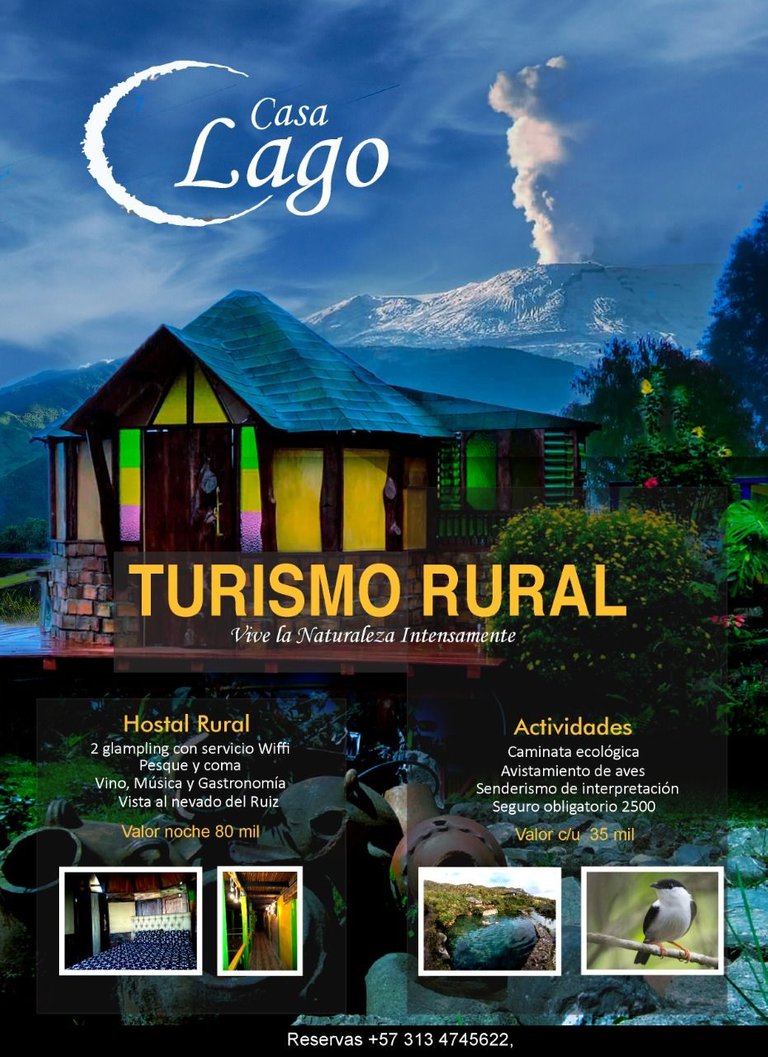 Here's the back side with the full list of prices:
Work continues, and the second glamping is under construction now - I think it will be in full operation by the time we return.
We have also been working hard with all the participants in the region, the guides and the service providers. Our goal is to be able to offer an exciting and unique experience to anyone who wants to come (down). It's looking like @stortebeker might be the first, he has already put me into contact with his sister and some friends who live in Colombia! So we might have some Hive-adjacent visitors before summer is even out. This is very exciting stuff.
What can you expect from me over the next month plus?
Honestly, I am not sure. I know I will be working on dCity, and pitching the ECOBANK project like crazy. We are still pushing forward on dreamr, our devs keep busy with many projects but they are quite responsible and we continue a slow improvement in the forward direction that I am very happy about.
Several team members down here have HIVE accounts now, and we are working on updating our spanish crypto guides to be able to publish the definitive version of the ECOBANK pitch in Spanish. There is interest, but it comes with many questions.
I think the two other accounts to watch will be @quintaesencia and @gestorsocial, but I will keep you updated if any other member becomes activated and motivated enough to make a post, even just a dbuzz post I would count as a win in the right direction.
More than just tourism?
As hinted at in the past, ECOBANK is about more than just tourism, but I don't want to rush anything. We started pushing the tourism branch, and opened up the @ecoredbank project because we wanted investors to feel comfortable coming and seeing what we are doing. This is not an internet scam, its real life development on the edge of the periphery. But as that continues to mature and develop, more parts of the ECOBANK operations plan will become clear.
I have been meeting recently with an interested third party, someone who is willing to put up half of the capital needed for a very exciting project we have within the ECObank project bank. It would aim to be a profitable 'joint venture' that would effect society in a number of positive ways. I am sure I will write more about this specific project, and the model we will be using, once I get back from the US.
I want to once again thank everyone who believed in this vision and participated in the PreSale, I will hopefully be able to stay up a bit late tonight and send out the tokens and thus 'activate' the token market on HIVE-ENGINE. There is also the long-promised ECOBANK airdrop for INCOME token holders, these tokens will come from my personal stash and I hope I can get that done this weekend. The snapshot for that will be unannounced and last minute - so if you have any FOMO just go and buy some INCOME tokens from me on the market.
Other than that, I think I am done squeezing my portfolio for awhile. I have paid just about everything I owe, I am happy with 'what I got' during the bull run, and am ready for a long (or short) bear where we keep building and growing.
Everything I do is based on my reputation. Not only do I use my real name, now with the ECOBANK and its related tourism, everyone knows exactly where I live and how to 'visit' me. This is my defense, all of my projects are completely centralized, even though I use somewhat decentralized tech to build them on.
As a corollary, I want to mention that its not that I haven't ever felt burnout or the crushing weight of depression. I think these things are very human. Its just that I personally have an even greater weight that I feel, one of responsibility - a responsibility to use the opportunities and tools that we have at our disposal to actually make the world a better place.
I honestly could retire (or could have retired) as a land baron and live happily with few employees on just dCity payouts and posting rewards. But what is the point of that? I cannot find it. Living comfortably is not enough for me, and the weight of the responsibility I feel to leave a positive impact on this world helps me beat off depression at every turn. The laughs, the fun and the friends I have made along the way are all just bonuses.
Freedom and Friendship