After buying a set of copic markers almost a year ago I finally decided it was time to put them to use. It's been a while I've sketched something again, life's just been too busy between doing Hive things and mostly gaming on my free time rather than being a bit more creative or trying to. To warm up I decided to draw something I've drawn in the past but just the usual felt a bit boring so I shot up Midjourney and started coming up with some interesting mixes to some of my favorite characters. Before I'll get into the prompts and references, here's the drawing progression at random times (wasn't thinking too much about posting, just took a pic and shared it around with some friends on Discord over time, (drawing takes much longer than I expected)).
I first shared this one on Twitter and asked if anyone had an idea of who I was gonna draw, a majority guessed it correctly!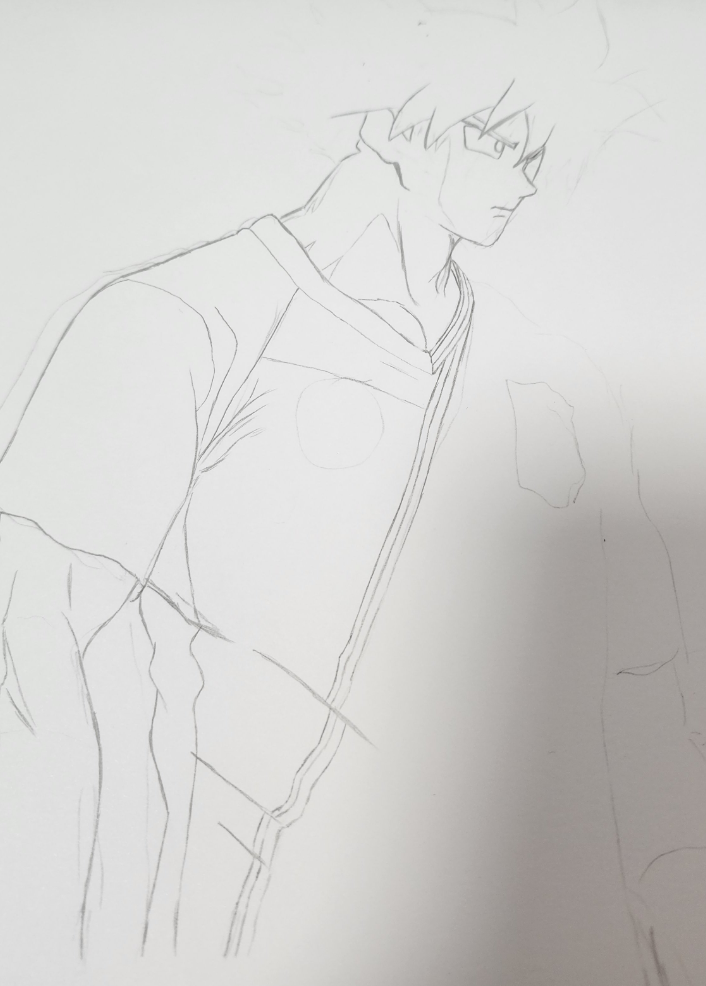 A little bit later: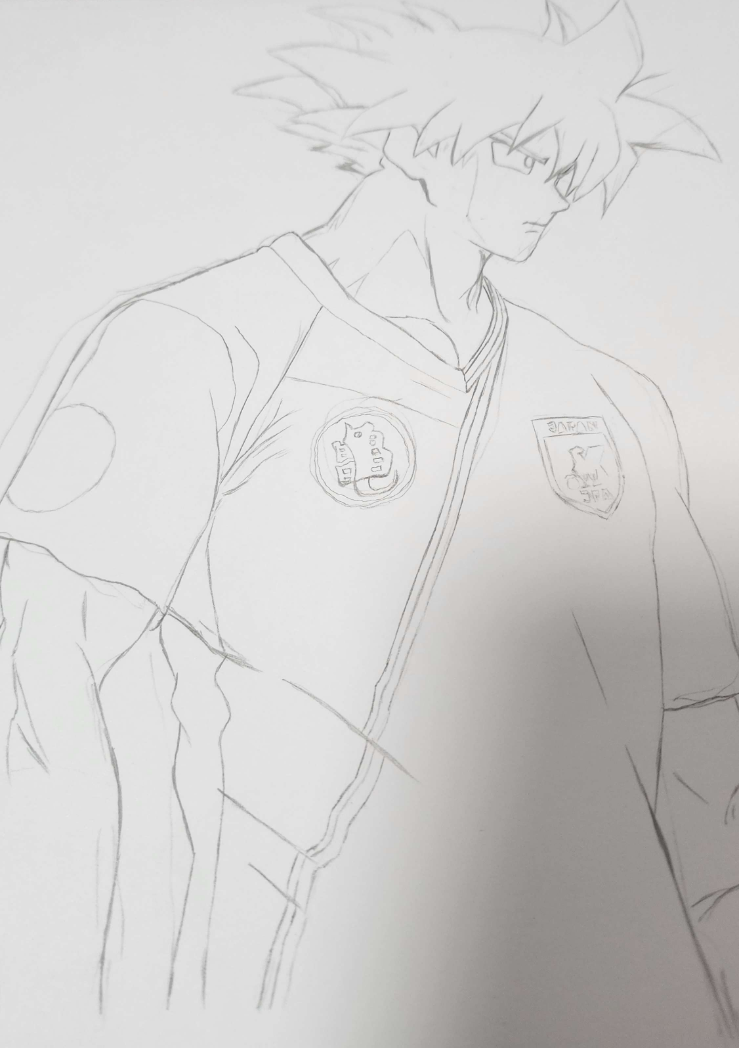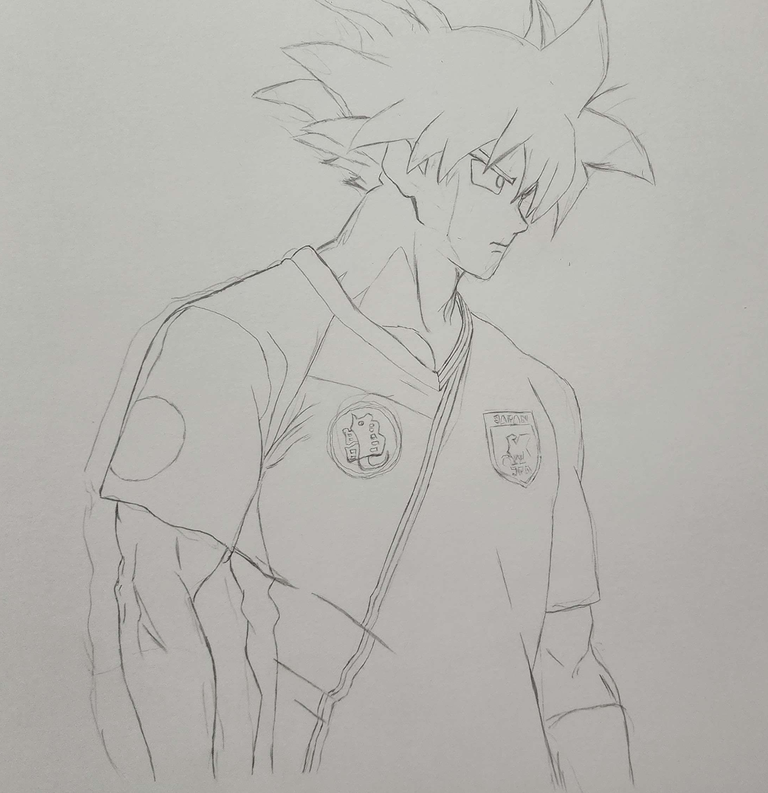 Moving on to inking! Here I used a 0.1 and 0.3 multiliner copic inking pens, the 0.3 was meant mostly for the thicker lines at the edges but I ended up mostly just using the .1 for the eyes and mouth and some strands of hair here and there, lol. I inked while erasing the pencil here and there along the way.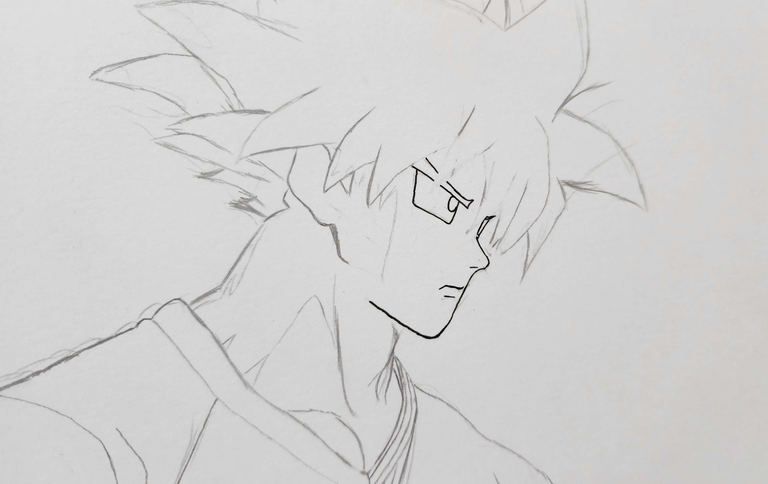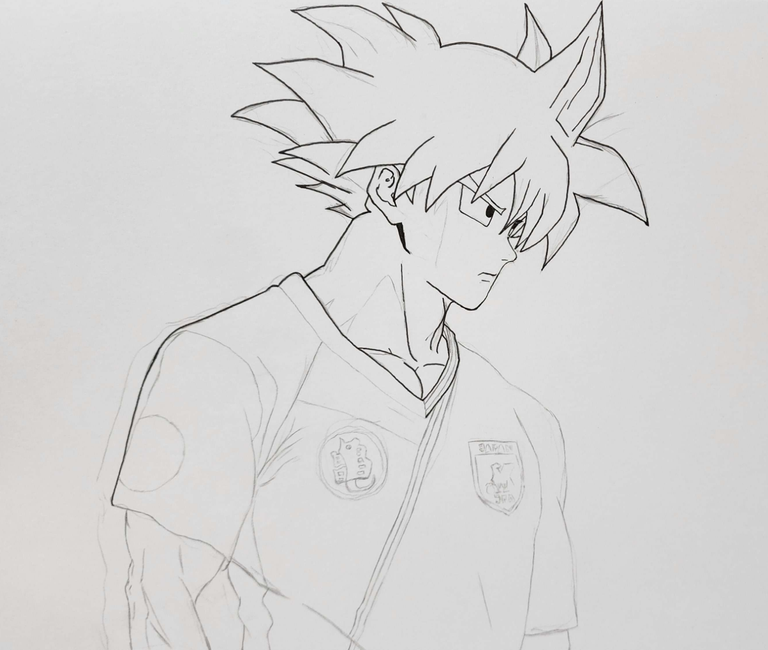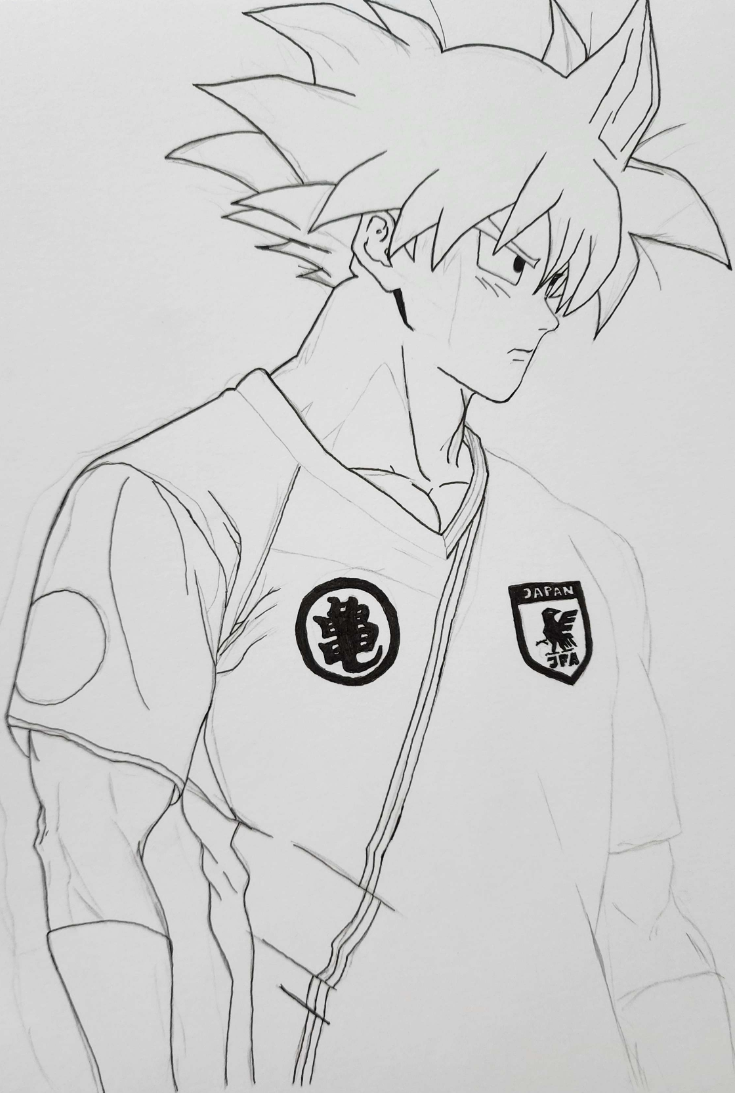 Guess I forgot to take a pic when the inking was finished and then didn't take any more until it was all colored in, so guess this is a good time to go through my idea process. I ended up with a Midjourney prompt of someone looking as much as goku as possible, although I had to check real references as I felt something about his eyes wasn't correct. The idea was Goku in a football jersey, since it's an anime originated from Japan I decided to add "JFA" (Japanese Football Association) logo on the far right side and for those of you who have watched dragon ball from the beginning, I added the symbol he got on his first orange outfit on the left which I just googled what it actually stands for:
The 1st symbol Goku ever wears is when he gets his famous orange Ki from Master Roshi as a kid. The symbol is the Turtler Hermit Symbol, also known as Master Roshi's Symbol, which literally means Turtle in Japanese 亀. This makes sense as Master Roshi is known as the Turtle Hermit, and he runs the Turtle Martial Arts school.
Lastly there was a spot for one more on his jersey and I guess you can maybe guess what I decided to add there. :P
Photo's taken by @hiddenblade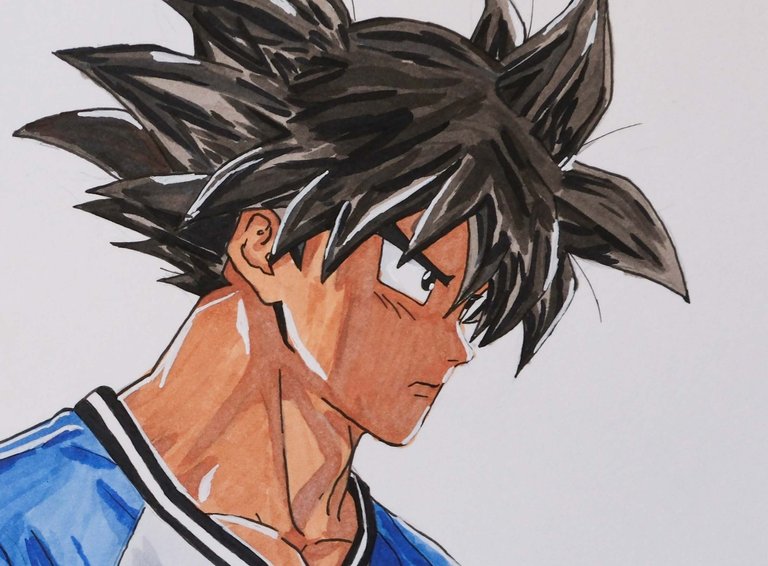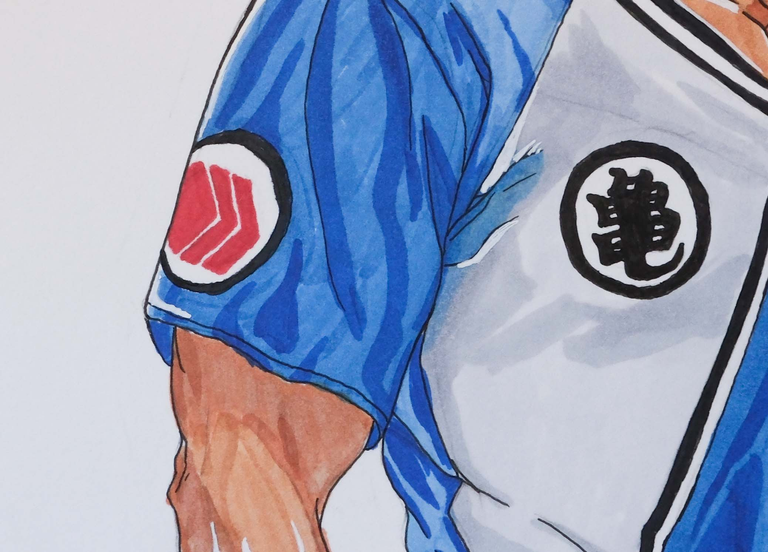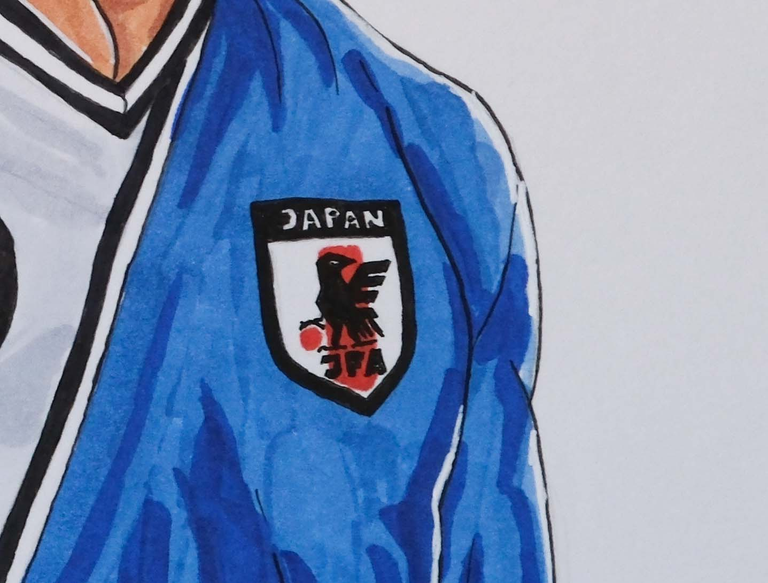 Anyway, was quite fun and not too disappointed with the finished version. I still have a lot to learn with both inking and especially coloring, have yet to even attempt mixing colors, but thinking about trying to do this more often.
Ideas of what next to try my hand at are welcomed, but keep in mind nothing too detailed or that might take me a week to finish. Preferably something anime style'd.
Thanks for reading!