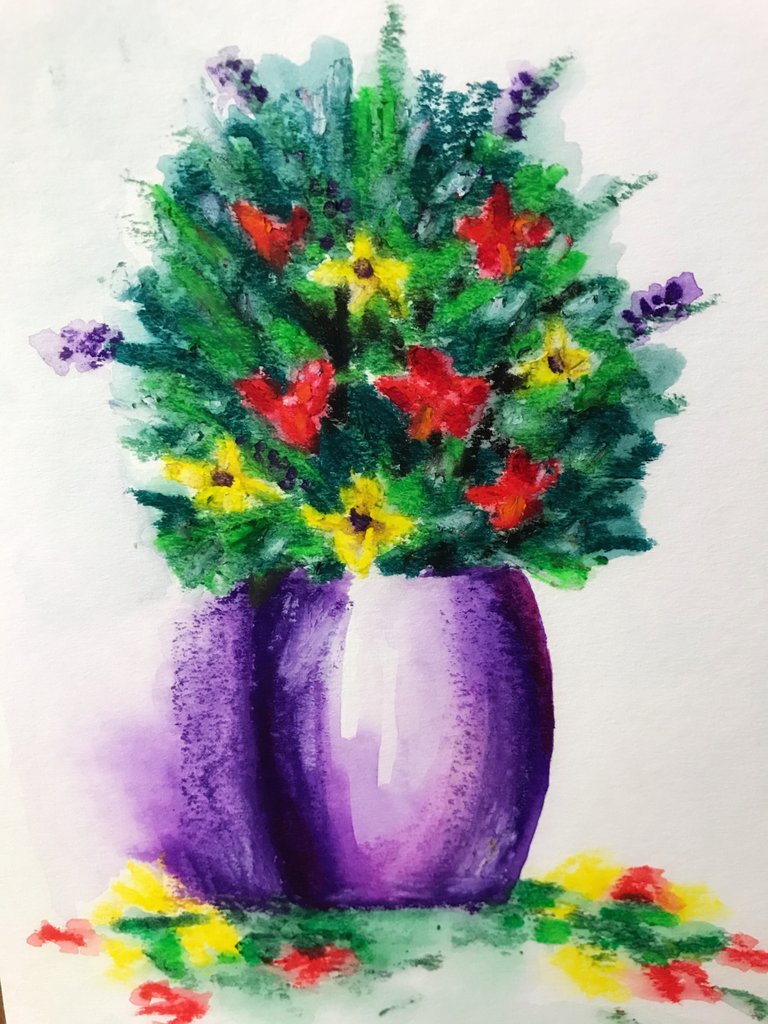 Hello friends,
Today I did a little painting of a bouquet, to remind myself about the summer time. Even if we can't travel far away and take a real vacation time, summer is still here, and I want to enjoy it, and be thankful for it.
Привет друзья,
Сегодня я рисовала небольшой натюрморт с букетом , чтобы напомнить себе о лете. Даже если мы не можем путешествовать по-настоящему далеко, и взять настоящий отпуск, лето всё равно здесь, и я хочу радоваться ему и быть благодарной за него.
Materials I used: pencil, water soluble crayons, water, brush, watercolor paper.
Материалы, которые я использовала: карандаш, водорастворимые восковые мелки, вода, кисть, акварельная бумага.
1) I made a light pencil sketch of the bouquet in a vase.
1) Я нарисовала легкий карандашный набросок букета в вазе.

2) I colored the vase with purple crayon and the bouquet with green, yellow and red.
2) Я разукрасила вазу фиолетовым мелком, а букет - зеленым, желтым и красным.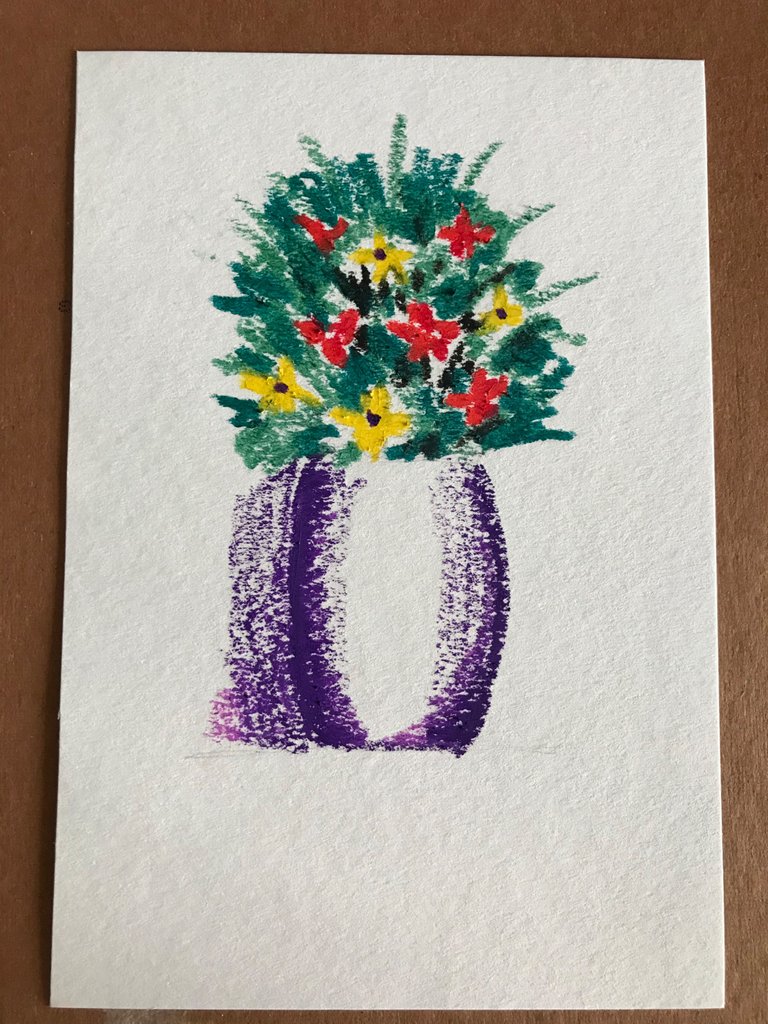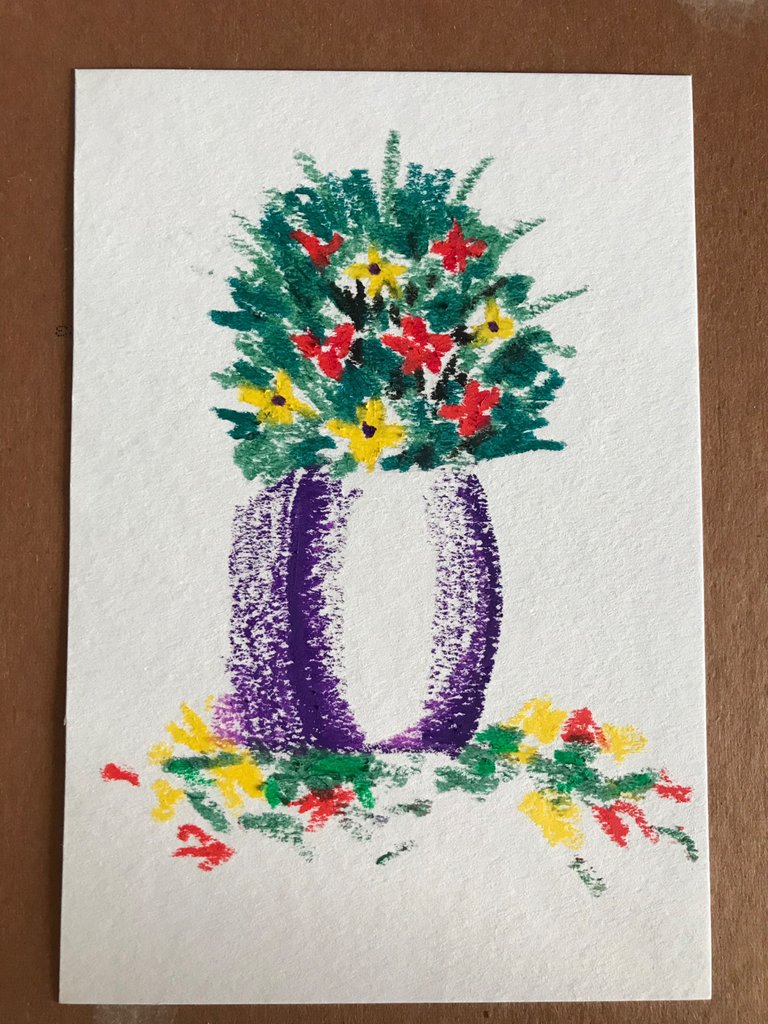 **3) Now let the magic begin! I activated the pigment by adding water to it.
3) А теперь время волшебства! Я активировала мелки, добавив воды.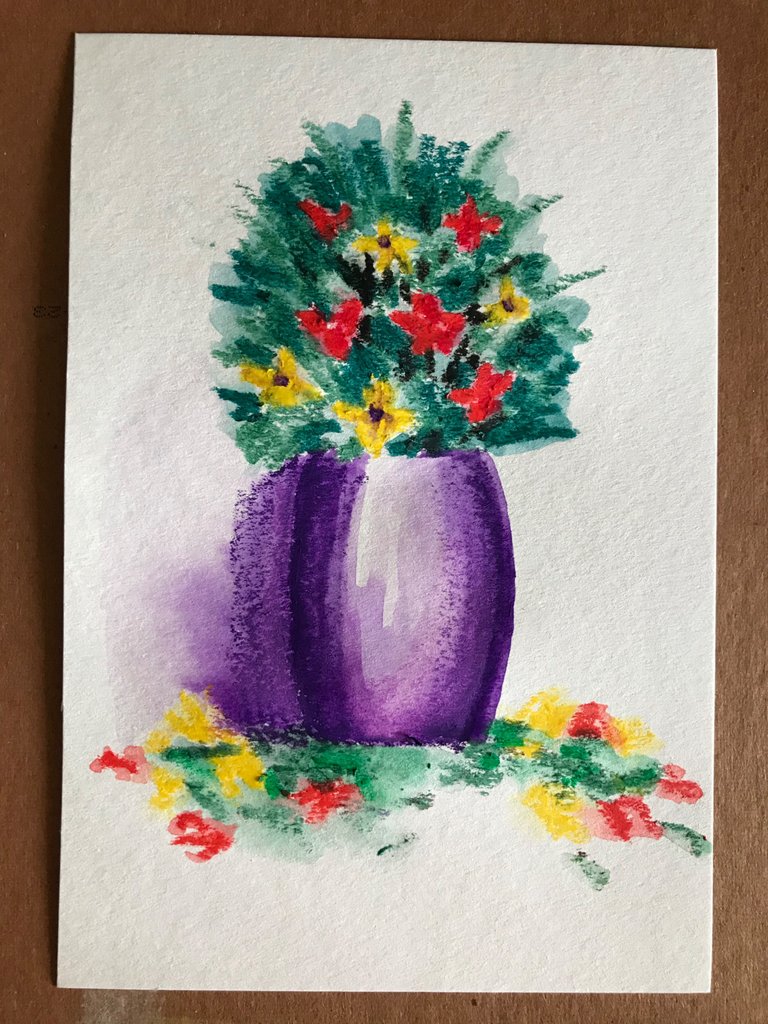 **4) Next I add some highlights with white color.
4) Затем, я добавила бликов белым мелком.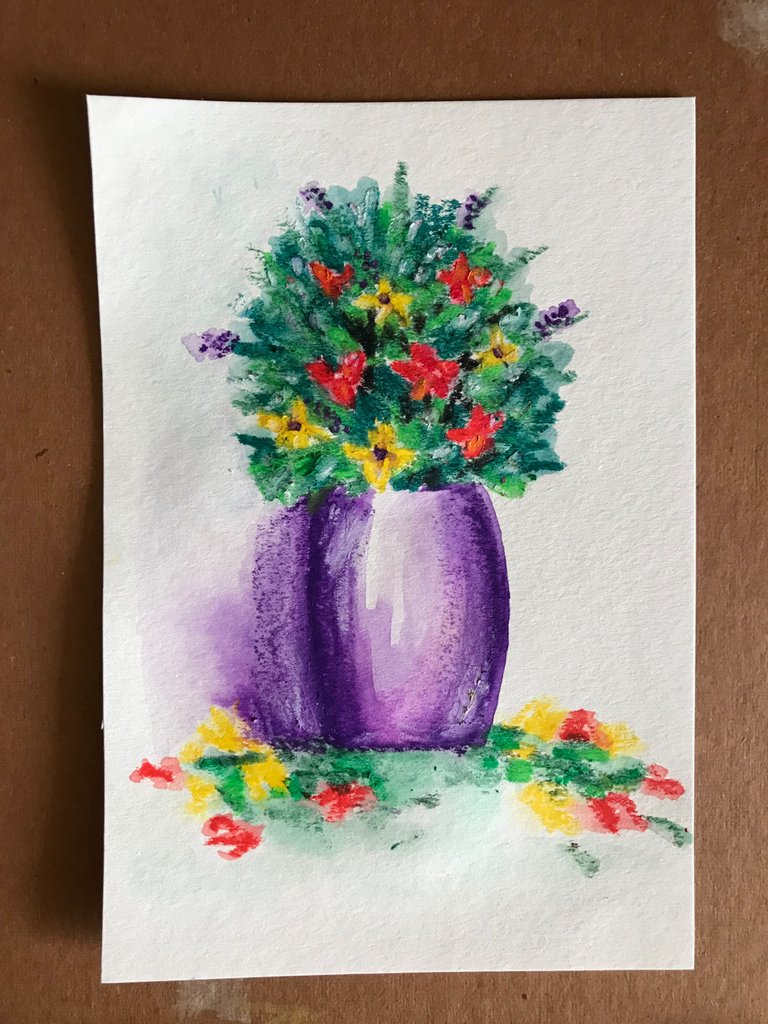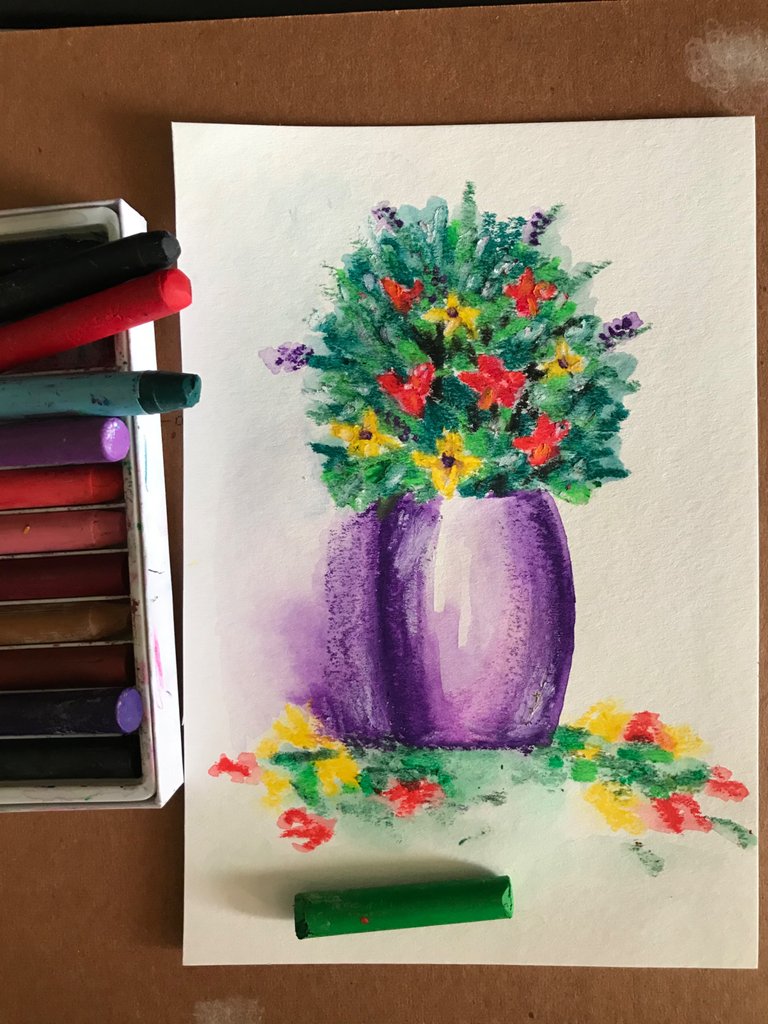 Here is the the finished painting.
Вот, законченный рисунок.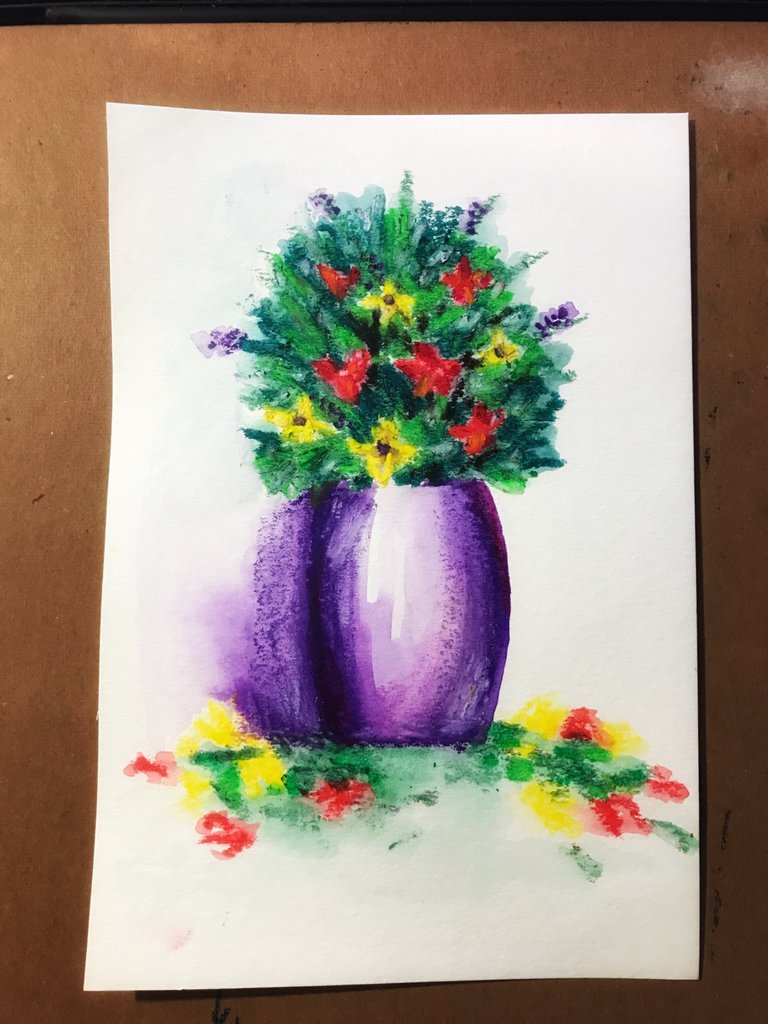 I hope you enjoyed the process photos.
Я надеюсь вам понравились фото процесса рисования.
THANK YOU FOR VISITING MY BLOG!
СПАСИБО, ЧТО ПОСЕТИЛИ МОЙ БЛОГ!